Eric Callmann of Fitch Group on family, allyship, and diversity
In partnership with myGwork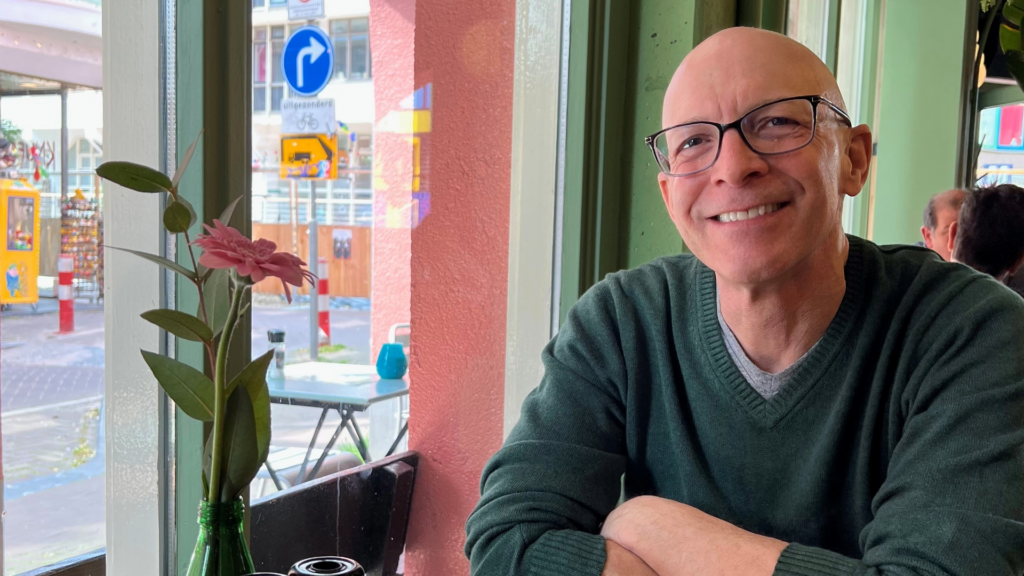 myGwork sat down with Eric Callmann, managing director of the data operations team at Fitch Group, to talk about the importance of family, allyship, and diversity in the workplace.
Eric Callmann is the child of immigrants; his father, a Holocaust survivor, and his mother, arrived from Germany after the war to build a life for their children in Pennsylvania. "My father's survival was very unusual. His family escaped to Shanghai, the last place in the world that was allowing Jews without visas."
Family was important, and Eric believes this – as well as his father's experiences – have shaped how he engages with the world. "We were taught to treat everyone with kindness and respect, regardless of who they were. I was raised to be open to new ideas and new thoughts, and to push myself out of my comfort zones to build relationships with people and understand their lives."
When Eric was ten, his father came out as gay, and his parents split. His father was able to stop living in the closet and could be out as his authentic self, which led to a fundamental change in Eric's relationship with him. "As I grew up, he was an angry man, which I now understand was because he couldn't be himself. We reconnected, properly, after some time and I realised that he had changed so much since being able to live authentically."
Reconnecting with his father
Despite growing apart as Eric got older, they reconnected in the mid 1990s. Eric's father had met his soulmate, George. The couple annually made the nine-hour drive from Denver, Colorado to Santa Fe, New Mexico every summer to watch the Santa Fe outdoor opera against the backdrop of the Rocky Mountains. Then, in 1996, George was diagnosed with inoperable stage four brain cancer. Eric got the call from his father asking if he could drive the couple down to Santa Fe for the summer opera that year. He obliged and embarked on the journey to take the couple to New Mexico and back. George passed away less than a month after they returned.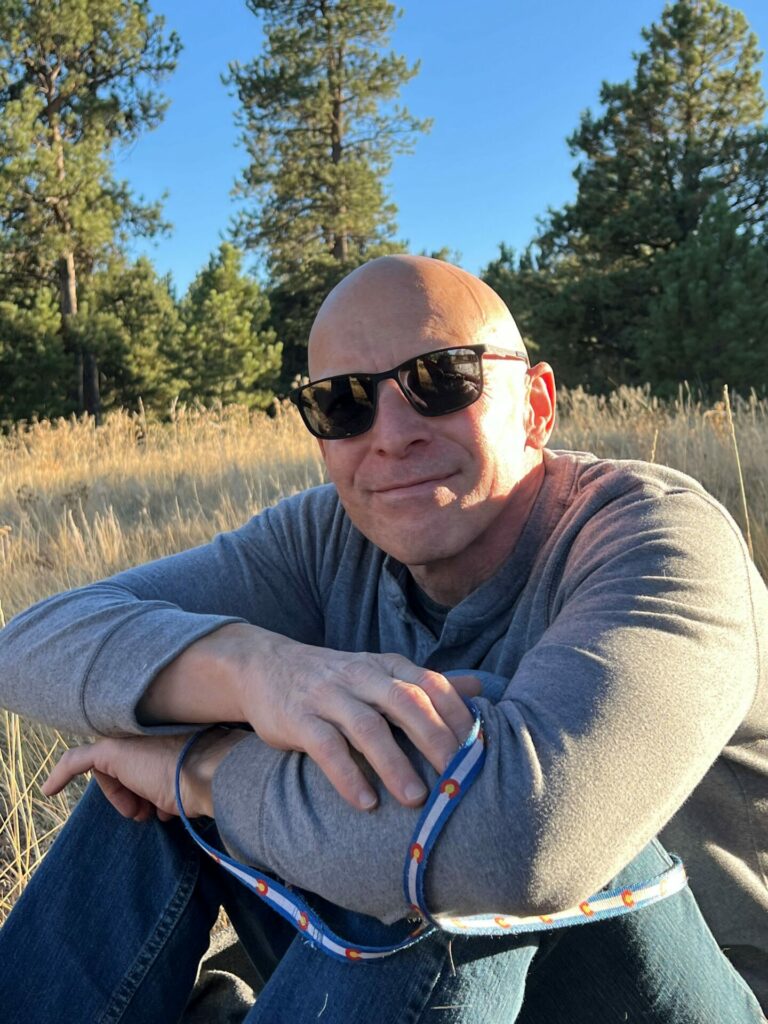 "That could have been the end of the story," says Eric, "But the following year, dad rang me to ask if I'd come to Santa Fe with him again. I said yes and did so every year for over a decade."
This experience, and the years that followed, taught Eric the importance of being there for family but also as an ally to the LGBTQ+ community. "I'd been a 'shy ally' during the 80s for fear of being ridiculed, and I began to realise that it really wasn't effective or meaningful allyship at all. I wanted to be supportive, and proactive, and supporting my dad and growing closer to him after all those years reaffirmed that to me."
Promoting diversity and inclusion
Eric now works at Fitch Group, heading up the Data Operations team. "I've been in data operations forever – long before it was cool," he jokes. He worked at a number of firms before Fitch, but in his current capacity explores topics such as AI and automatic data extraction.
"I'm pleased that big firms like Fitch are proactively exploring and promoting diversity and inclusion. As I steadily climbed the ladder across my career, it was important to make sure that it wasn't just people who looked like me who were getting promoted too, and to see the extent that business has embraced this philosophy is reassuring to me."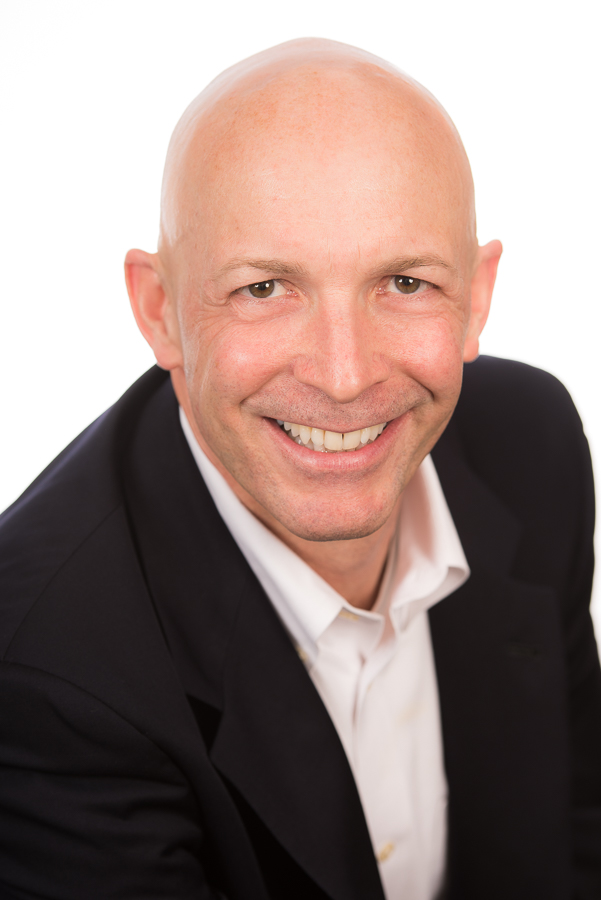 Eric explains that a large part of the success comes from senior management having overt goals. "Businesses are now thinking consciously about who they hire and what their teams look like, and I can see businesses commit to saying that their leadership, their boards, will be more diverse in terms of race, sexuality, gender, religion and so on – and then acting on those commitments – helps support other underrepresented voices to come aboard and join the push for better representation."
Allyship, Eric concludes, is a journey, and one he has been on his entire life. His partner came out to him as non-binary a short while ago, and this has presented Eric with the task of educating himself about non-binary identity, listening to and understanding his partner.
"For me, it's reminded me why allyship is important, and why supporting the LGBTQ+ community is important. We moved to New York City, and I think my partner expected they would be much more supported and accepted, but that hasn't always been the case. There's always growing to be done."
The importance of allyship
Being a visible, supportive ally to marginalised communities can go a long way, particularly in lightening the load of people who often find themselves justifying their existence, Eric adds, and it's constant work, too.
"You still regularly read articles and think to yourself, why are people suddenly turning on LGBTQ+ people now, particularly those that are trans and non-binary? We've all been here, we've all worked together, and its society that has forced LGBTQ+ people not to be themselves.
It was society that forced my dad to feel like he had to live like a heterosexual man for all of those years, to not be able to live a happy and open life but instead keep secrets. I think the drive to increase awareness and acceptance of LGBTQ+ people, and diversity in our society, is important. It's important for businesses too, because they can play an important role in using their platform to further raise awareness, stand up to discrimination and help drive change in society."
Fitch Group is a partner of myGwork, the LGBTQ+ Business Community. Check out their job opportunities over on their myGwork page here.