Arosa Gay Ski Week 2024: The ultimate gay winter holiday destination
In partnership with Arosa Gay Ski Week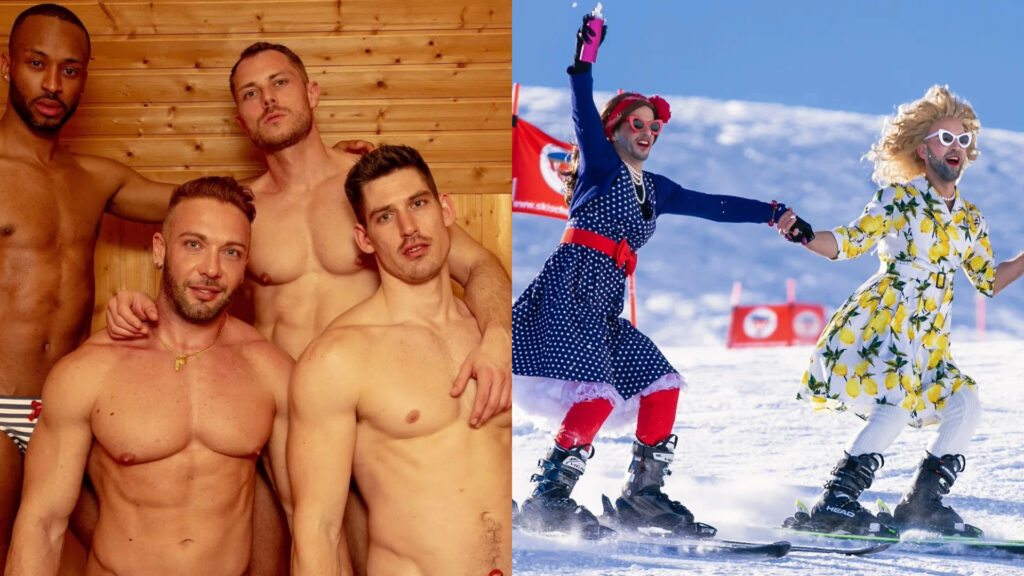 The Arosa Gay Ski Week is almost here, promising an unforgettable winter adventure on an LGBTQ+ ski trip to Switzerland.
Over 700 participants will once again gather in the LGBTQ+ friendly Swiss resort village of Arosa from January 20 to 27, 2024.
From all corners of the world, skiers and snowboarders – from beginner to pro – come together to celebrate Europe's favorite Winter Pride Festival. Thanks to the incredible support from the local community, this event has become a safe space for lipstick lesbians, cute twinks, hot daddies, and everyone in between.
A week full of snow-filled fun
The festive and sporting Arosa Gay Ski Week offers a full week of activities, themed dinners, concerts, après-ski, dance parties, and, of course, world-class skiing and snowboarding. The snow-sure ski region of Arosa Lenzerheide offers 140 miles of slopes with fantastic snow conditions and plenty of sunny days in one of Europe's best skiing domains. Pros can explore the vast ski area with our gay and lesbian group guides, while beginners can take lessons with one of the experienced instructors at the ski school.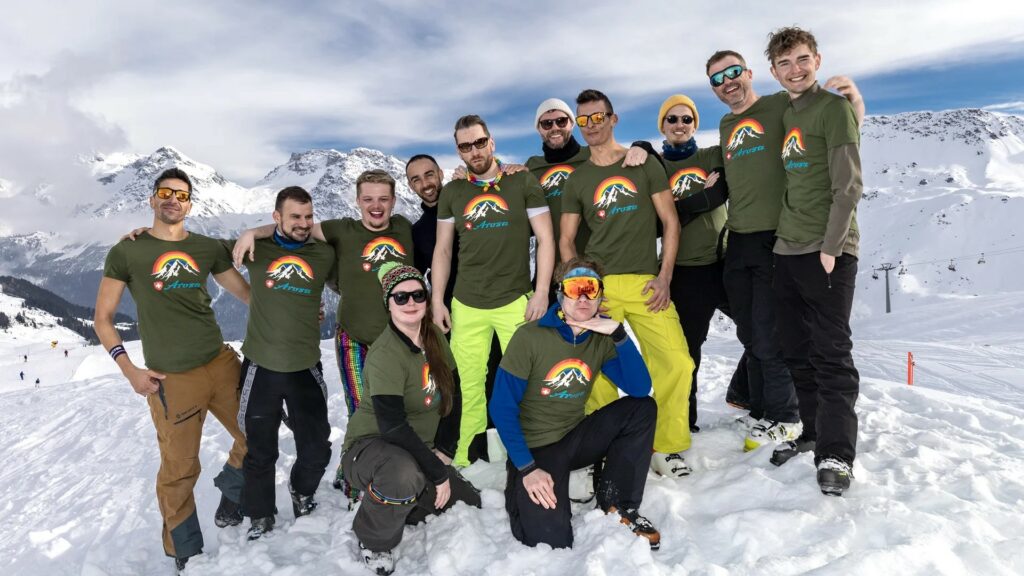 If white snow fun isn't your thing, you can relax on the mountain huts' sun loungers or go for a winter walk, ice skating, curling or cross-country skiing. Arosa offers much more if skiing isn't your thing. The weekly program includes activities such as snowshoeing, tobogganing or a horse-drawn carriage ride through the breathtaking alpine landscape. Meeting new people is just as popular. Above all, the fantastic atmosphere among the participants and the winter wonderland make the event unforgettable year after year.
Away from the slopes, countless activities are held at various locations throughout the village. This extends to the nighttime too – club nights with world-class DJs, the Splash pool party, or a Swiss fondue night with a sleigh ride under the stars are just some of the fun times waiting to be had. The Arosa Drag Race and a classical concert at the village church are also on the jam-packed agenda.
Arosa Gay Ski Week committed to inclusivity and celebration
The Arosa Gay Ski Week is not just an annual gathering; it's a non-profit association with a deep commitment to inclusivity and celebration. In collaboration with Arosa Tourism, the event offers a wide selection of LGBTQ+ friendly partner hotels, chalets, and apartments. This partnership ensures that every visitor enjoys an unforgettable mountain holiday, making Arosa glow with the vibrant colors of the rainbow alongside the organisers and the entire region.
Nestled in the heart of Eastern Switzerland, Arosa is a gem at the end of an unspoiled valley. Excellent transport connections enable you to arrive at your holiday destination relaxed and ready for the week ahead. A scenic train ride from Zurich Airport to Chur, followed by a change to the Arosa line, is the easiest way to reach the destination.
Secure your spot, pack your winter gear, and get ready to make memories that will last a lifetime. Let your true colors shine in the heart of the Swiss Alps and join us in Arosa in January 2024. It'll be a week of skiing, camaraderie, and unforgettable experiences.
Reservations are now open, with the best deals to be found on www.ski.lgbt. See you in January!