Pedro Almodóvar on gay love and sex over 50 in Strange Way of Life: 'People remain desirable'
Exclusive: "There's a social illness in the fact publicities always focus on younger bodies," the director tells Attitude, as we discuss his new movie starring Pedro Pascal and Ethan Hawke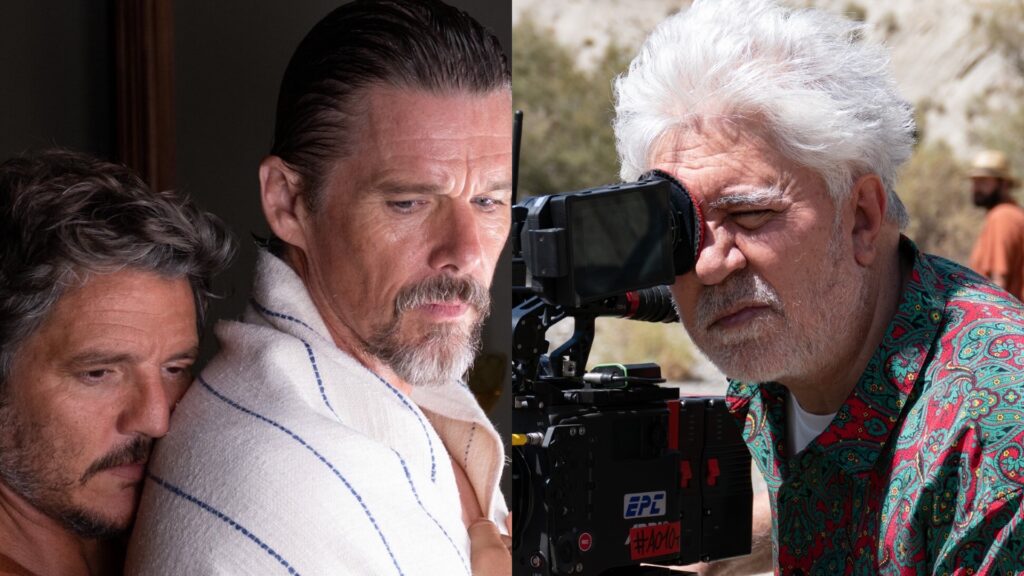 Pedro Almodóvar is showing us where the magic happens. "It's here the ideas come," he says over Zoom, spinning his laptop to show Attitude around his busy, book-laden study. Through a window we see a burst of vibrant green; handy inspiration, one imagines, for his trademark use of bold colour in his movies. "I've got the good luck that there are a lot of trees here, [despite this being] quite a central avenue in Madrid," he explains of his home. One imagines him typing away as gorgeous, stressed women pound the pavement below, caught up in real-life Almodóvarian psychodramas. "There's a big park, Casa de Campo [nearby]. It's fantastic. I can breathe."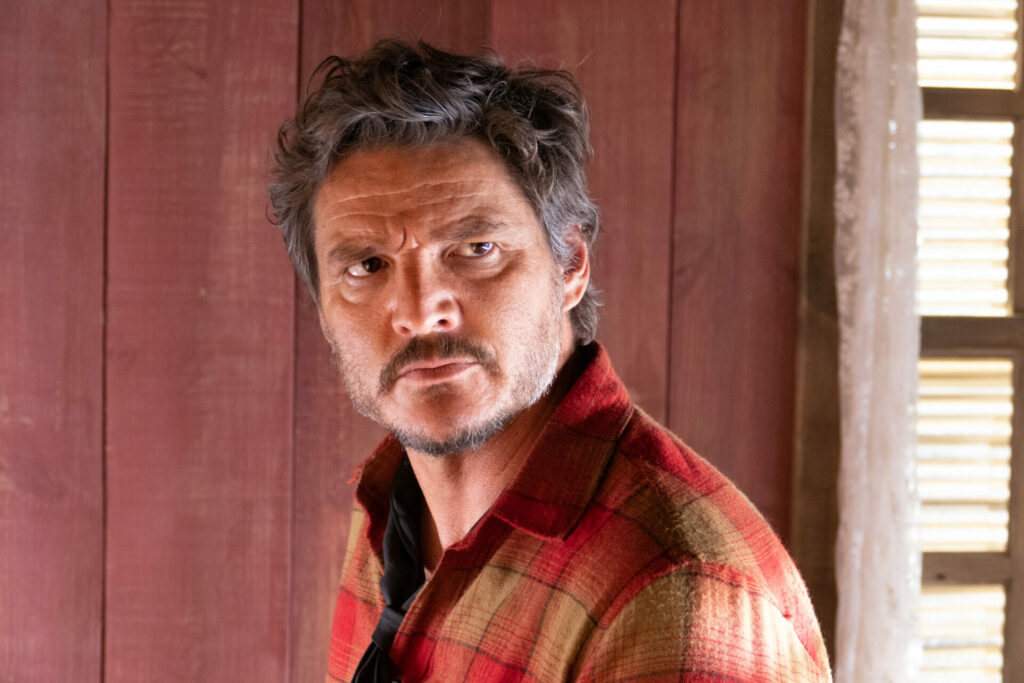 Breathe and work. At 73, the prolific director shows no sign of slowing. After 22 critically acclaimed feature films, and one glorious short starring Tilda Swinton (The Human Voice), the Oscar-winner is back with his gayest outing in years: Strange Way of Life. This gruff Western starring Pedro Pascal and Ethan Hawke follows two middle-aged men reviving a passionate love affair after decades apart.
"When we started rehearsing, it was immediate: very good chemistry," says Pedro of his leading men, and their characters' smouldering attraction. The actors are seasons pros, of course, with Pedro, 48, reaching new levels of success this year with dystopian sci-fi series The Last of Us. Meanwhile Ethan, 52, is arguably best-known for his Oscar-nominated role in 2014 drama Boyhood.
"I didn't do any special exercises," says Pedro of the rehearsal period. "We just lived in Madrid, spent time together. At one point I went to a concert with Ethan, because Pedro wasn't there yet. Because they were both foreigners in Madrid, with a language neither one manages very well, that adds to a connection. But it was just sharing dinners and drinks, the three of us."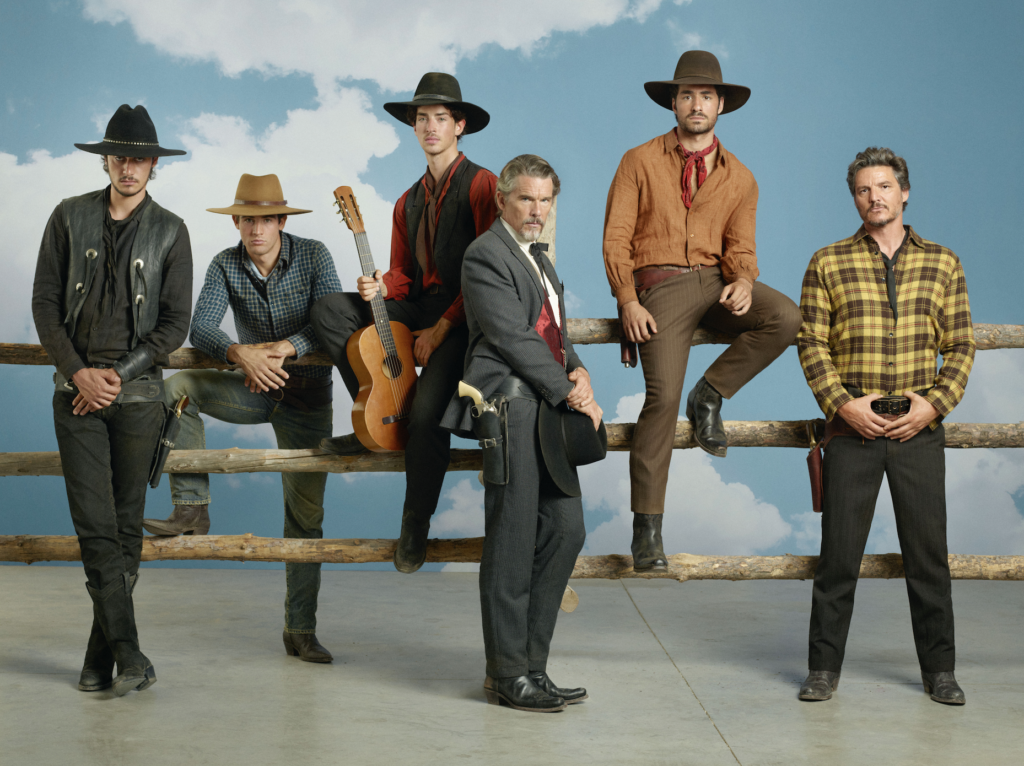 As far as prepping for a project goes, we can't think of more desirable 'work' than dinner with these three legends. But such activities, it transpires, are not on the clock. "Here in Spain, the hours of work are not as exhausting as the US," says Pedro. "We have a 12-hour window from when we pick up the actor, and you have to give them lunch for one hour. There's plenty of time together outside of that – we have the weekends to hang out!"
Pedro felt instant familiarity with Instagram sensation Manu Rios, also in the film, because of shared roots. "Curiously, he was born in the same tiny town, Calzada de Calatrava, I was born," he explains. "It was the first time I'd met someone from the same town I'm from! His mother's a hairdresser who has done my sister's hair!"
"I auditioned him to be the bad guy, but every time I looked at him, he has this almost angel-like face," he adds. "I realised he was not the right person for the role." Manu's eventual appearance, as a singer, is punishingly short but still impactful. "He's very talented. He'll have plenty of opportunity to demonstrate that," the director reflects. "What I thought was interesting is he's voicing over a song by Caetano Veloso, who's 81. In this case, I'm demonstrating that voice is eternal, not just desire."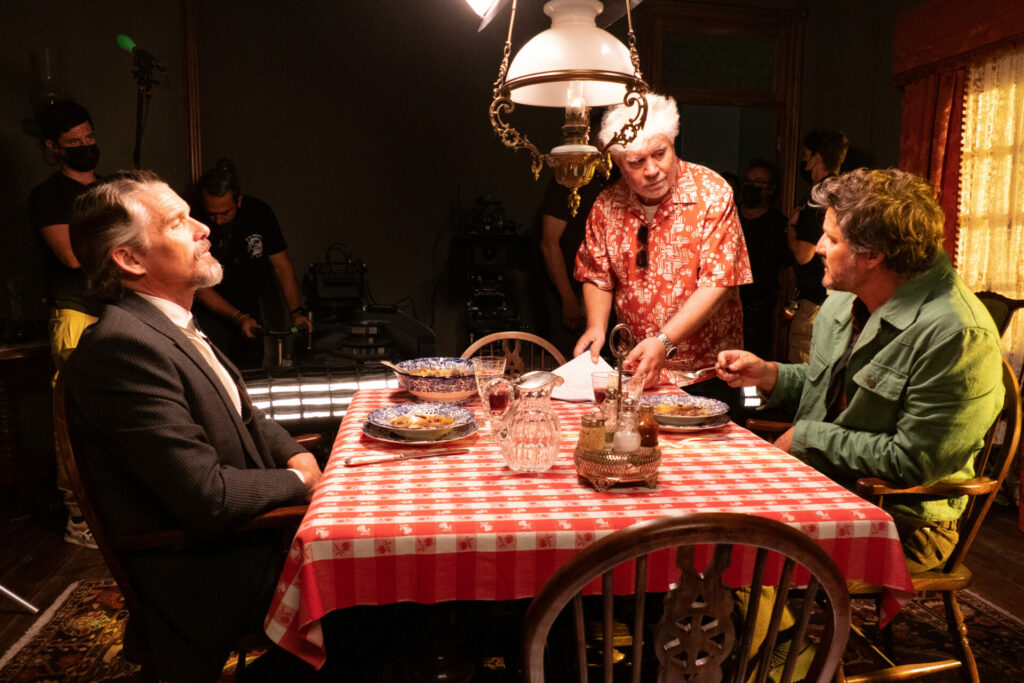 Indeed, whether it's a 24-year-old like Manu or actors twice has age, no one captures male beauty quite like Pedro. This film, as with 2019's Pain and Glory, for the most part focuses on older queer men, leading us to ask: are there messages here about getting older? About being honest about who you are, and your desires?
"Yes, it is an inclusive message that is there in my films," he answers, seemingly pleased by the question. "I was surprised by how surprised some journalists were about the fact I had chosen to shoot two men in their 50s who are still attracted to each other. There is a social illness in the fact publicities always focus on younger bodies. These two films, I have these two couples, men over 50 that love actively; their sexualities are still alive. Even as age increases, that desire doesn't go away. If I have any kind of message … about bodies that are not idealised in publicity and magazines, it's that people remain desirable and that sexuality and desire are still very active. Not just above 50 and 60, but beyond 70."
Representation has always been a strong point for Pedro. He has, for example, featured trans characters in his films for decades. Did he imagine, back then, we'd be living through the transphobia we're seeing today?
"I started doing it in the 80s," he agrees. "It's happening everywhere. The far-right is stronger than ever. In Spain, we didn't have a far-right party; in the last five years, we have one. They are completely homophobic and transphobic. The main politician of the far-right says to the people that we should call trans women by masculine [names]. Which is really crazy. A lack of respect I couldn't imagine before. But things have changed. In the 70s, the people I knew were condemned to the street. Prostitution and all that. Now, I know many trans people who have a position within [society, with] families, friends, colleagues. Spanish society is open with this reality. But danger also exists. Unfortunately, the fight never ends."
We sign off with a question about future projects, and namely the possibility of these two shorts being part of something bigger. Or are they completely unrelated? "I think about that," Pedro admits. "I know the [next] movie I do, I hope, will be a lone feature. But I would like to make a trilogy with The Human Voice and Strange Way of Life. I have some ideas…"
Strange Way of Life will be released in cinemas for one night only on 25 September, featuring an exclusive Q&A with Pedro Almodóvar