The world's hottest maths teacher Pietro Boselli goes totally nude in jaw-dropping new shoot
By Will Stroude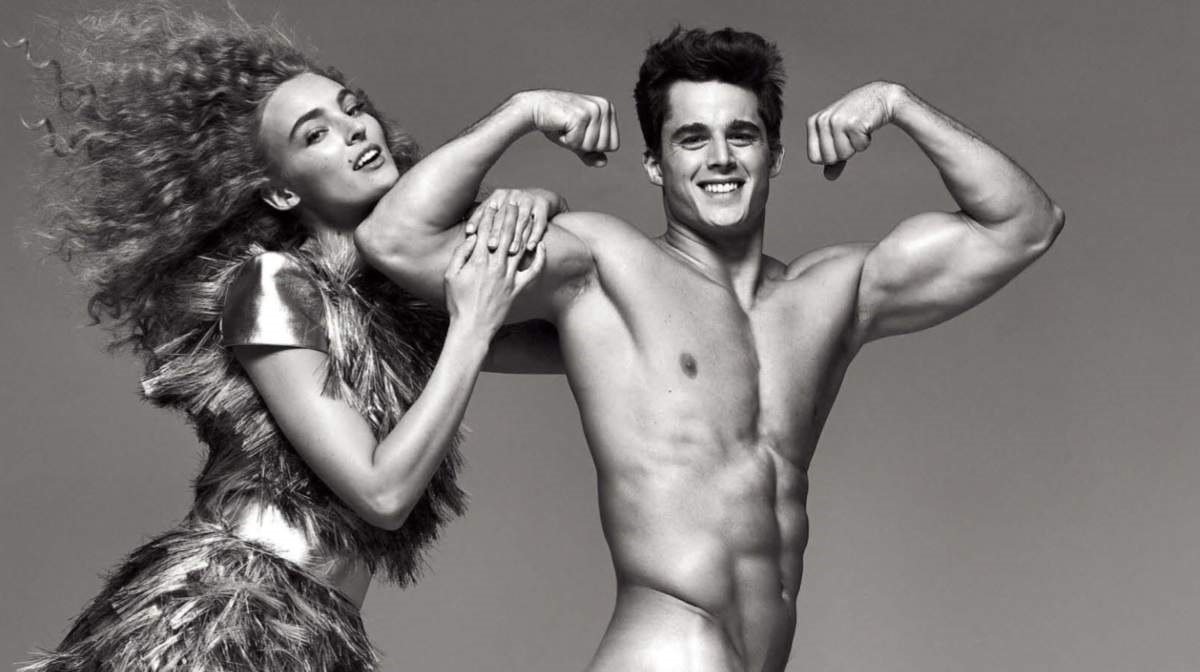 Well, it looks like Dr. Pietro Boselli has well and truly outdone himself.
The former mathematics lecturer at University College London has been a firm favourite since a thirsty student's viral Facebook post propelled the 27-year-old brainbox to global stardom (and a contract with Models 1) last year – and after laying eyes upon his risqué new shoot with photographer Philippe Vogelenzang, it's safe to say our love has reached a new peak.
The Italian beauty and former Attitude cover star, who has a PhD in engineering, went totally nude as he appeared opposite model Ymre Stiekema for Ladies & Gents N°57, and co-star's face xsays it all: Girl hit the jackpot.
While Dr. Boselli might have gone naked for a shoot with Emporio Armani earlier this year, it certainly didn't paint quite such an, erm, illuminating picture. We'll let you enjoy the highlights below: