Attitude Pride Awards: The LGBT activist fighting for justice after the brutal murder of his friends
Mazharul Islam's friends set up Bangladesh's first and only LGBT magazine before being hacked to death by Islamic militants.
By Steve Brown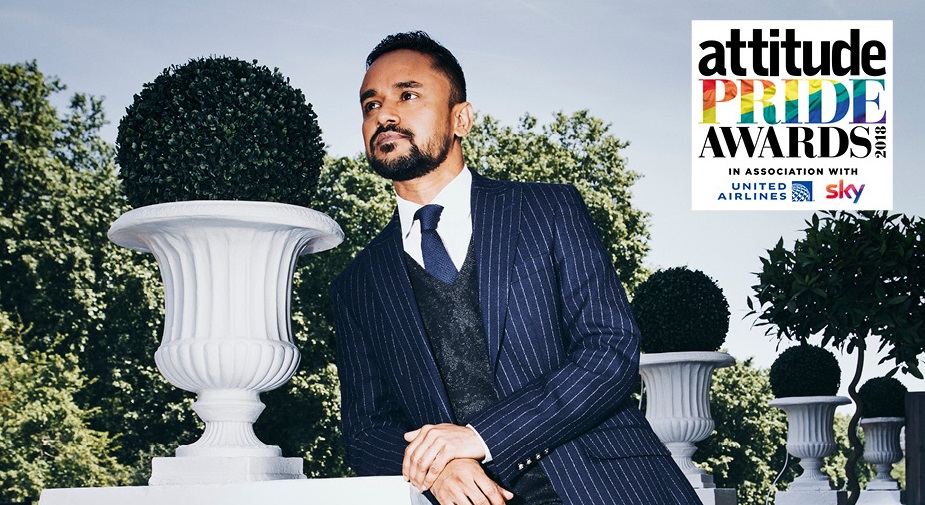 Mazhural Islam has been honoured with an Attitude Pride Award for continuing the fight for justice following the brutal homophobic murder of two of his close friends and fellow activists.
In 2016, Xulhaz Mannan and Mahbub Rabbi Tonoy, who worked at Bangladesh's first and only LGBT magazine, were hacked to death by machete-wielding Islamic militants at Xulhaz's apartment in Dhaka.
"My friends, who were brutally killed, deserve this award," Mazhural says soberly.
It was on that fateful day that Mazhural, a professional surveyor and LGBT activist, was forced to flee Bangladesh due to his links with his murdered friends.
"I had to leave immediately," he remembers. "The US embassy made a list of the people whose lives were at risk – there were six of us – and they took us to a safe house.
"No one knew about it, not even the Bangladesh government."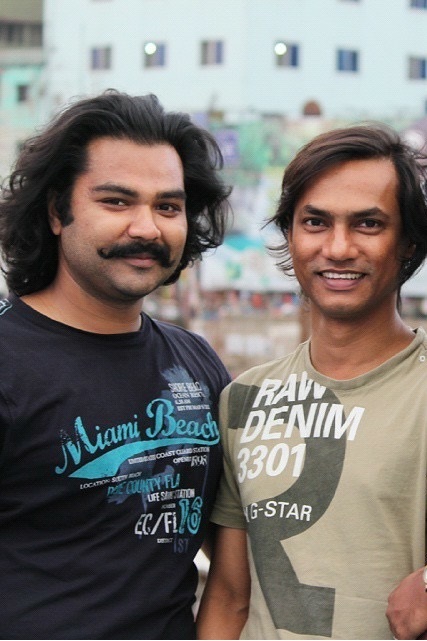 Xulhaz Mannan and Mahbub Rabbi Tonoy, who worked at Bangladesh's first and only LGBT magazine, Roopbann, were hacked to death by Islamic militants in April 2016.
"I was taken to the airport in a bullet-proof car. That's how I left my country. I had only my laptop, $100 and my passport."
He had just five minutes to bid goodbye to his parents, who don't know that their son is gay.
"I met them but I couldn't talk to them about what was going on. I just hugged my mother and told her that I was going away for work," he adds.
"That's the last time I saw them."
Now safely in London, Mazharul has dedicated his life to fighting for the decriminalisation of homosexuality in Bangladesh and getting justice for his two murdered friends; penning letters to Bagladesh's prime minister and staging a protest outside the Bangladesh High Commission in London with human rights campaigner Peter Tatchell.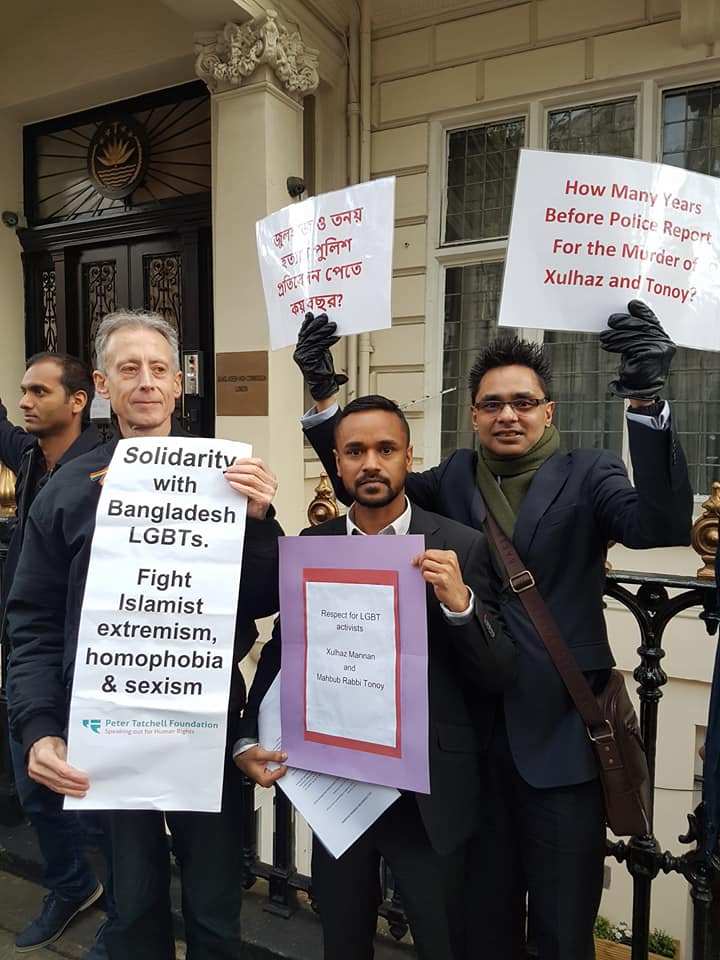 Mazharul says Xulhaz knew the risks associated with his work, but that he was willing to offer his life to fight for the freedom to love.
"He used to believe in love, just love," remembers Mazharul, smiling sadly, "It doesn't have colour or anything. It doesn't have any sex or sexual orientation. It's a vast concept. To publish a magazine, no one dared take that initiative, but he made it happen."
"He said, 'Look, someone should come forward. History records blood, there is no history without blood. If I die, I die'," Mazharul says.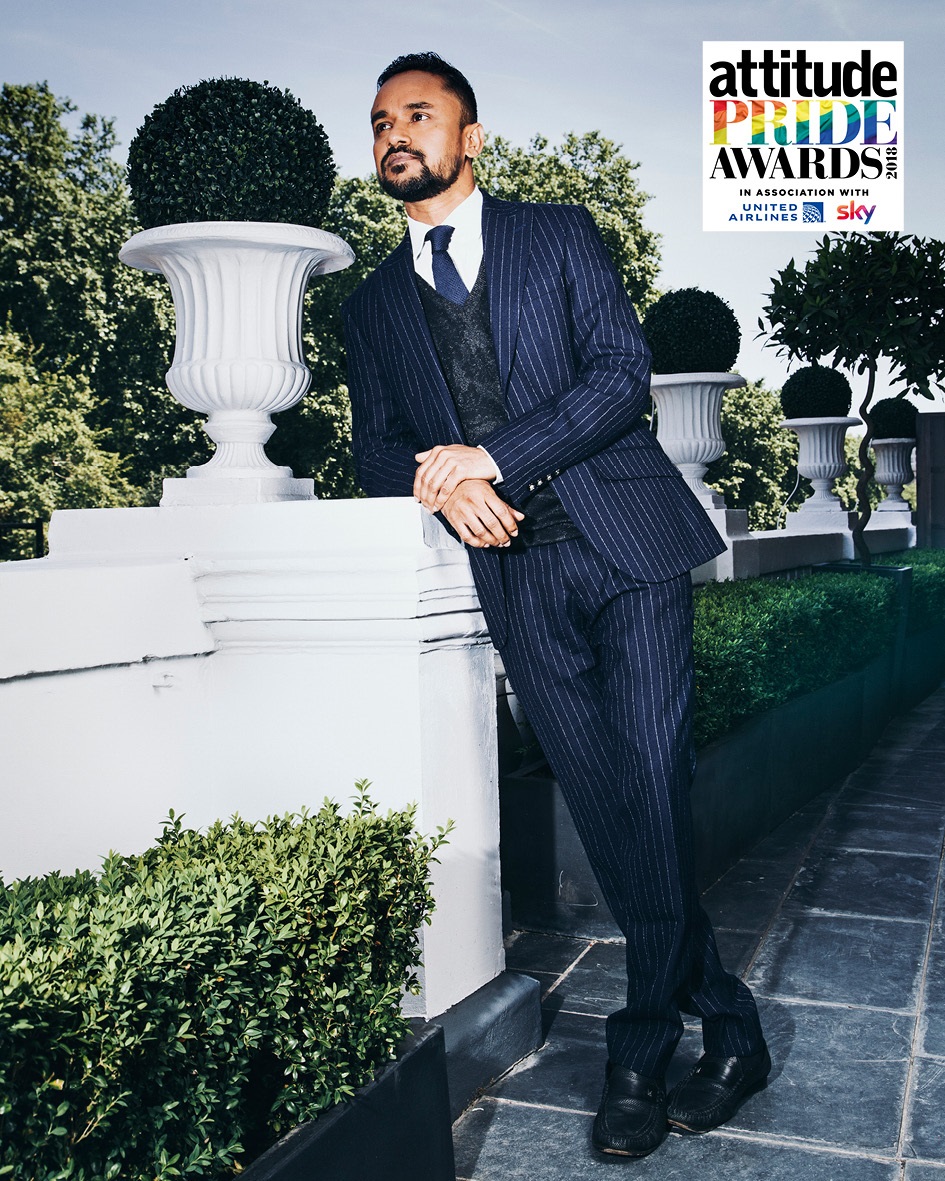 "He knew that he was going to die. He sacrificed his life for the community. He's a great hero."
That's why the fact no one has been charged with Xulhaz and Mahbub's murders leaves such a bitter taste in Mazharul's mouth.
There are so many holes, he claims, in the police investigation – a handful of arrests were made, but "nothing has happened" since. "They failed to submit a report 23 times. That's why I'm raising my voice.
"They're human beings and they deserve justice."
Listen to Mazharul's story below:
Read more about this year's Attitude Pride Award winners in our August issue, out 16 July.