Attitude 101: Meet the LGBTQ trailblazers changing the world today
We're shining a rainbow-coloured spotlight on the community in the Attitude 101 February issue, out now.
By Will Stroude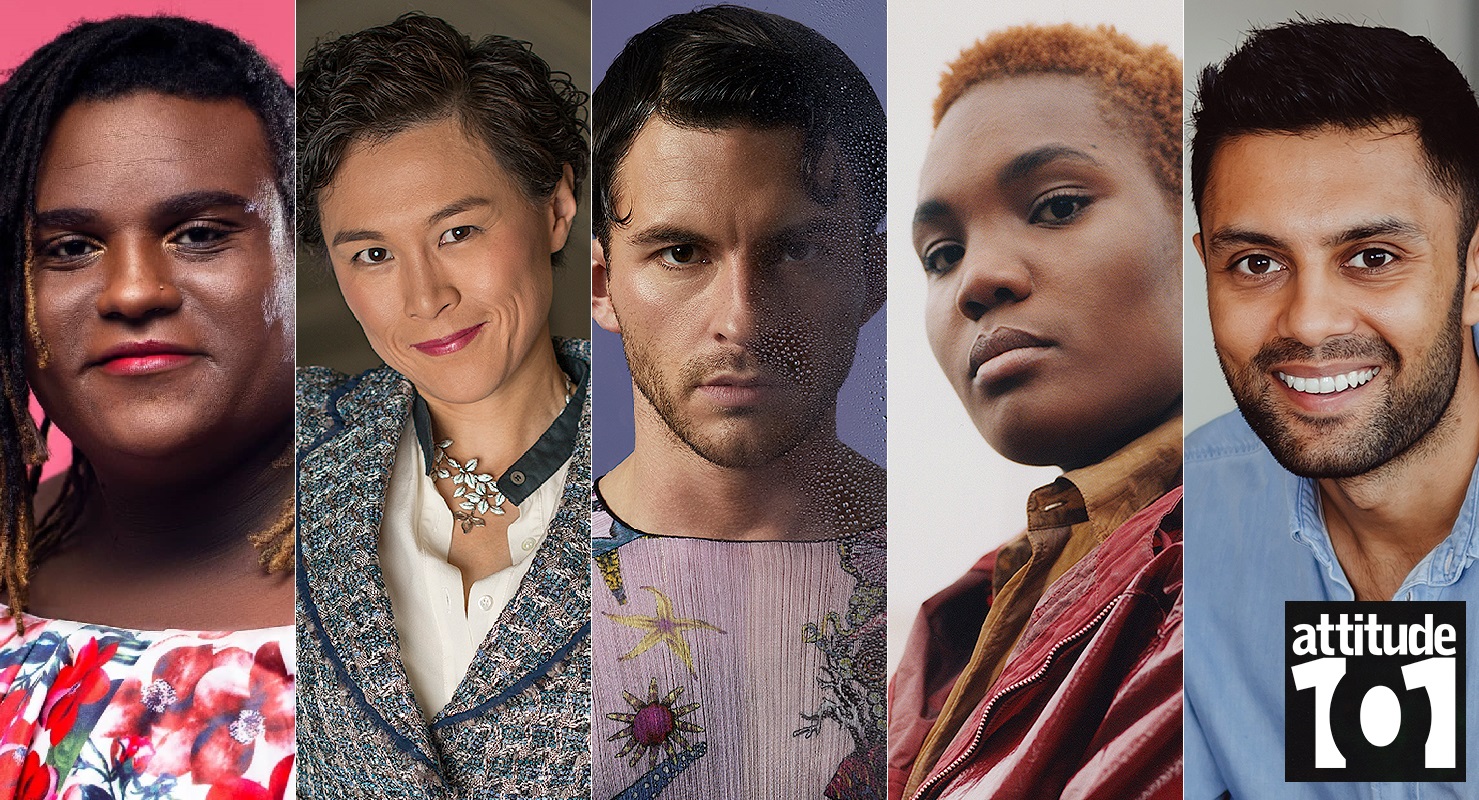 The inaugural Attitude 101 issue is here, and we're shining a rainbow-coloured spotlight on 100 LGBTQ trailblazers – and one Person of the Year – whose contributions to their fields are changing the world as we know it.
After a difficult year, it's time to look firmly to the future as we celebrate queer accomplishments from across a range of sectors.
Attitude 101 consists of 10 categories, each containing 10 individuals, and importantly forgoes any kind of ranking; instead highlighting the collective power of our community's individual achievements.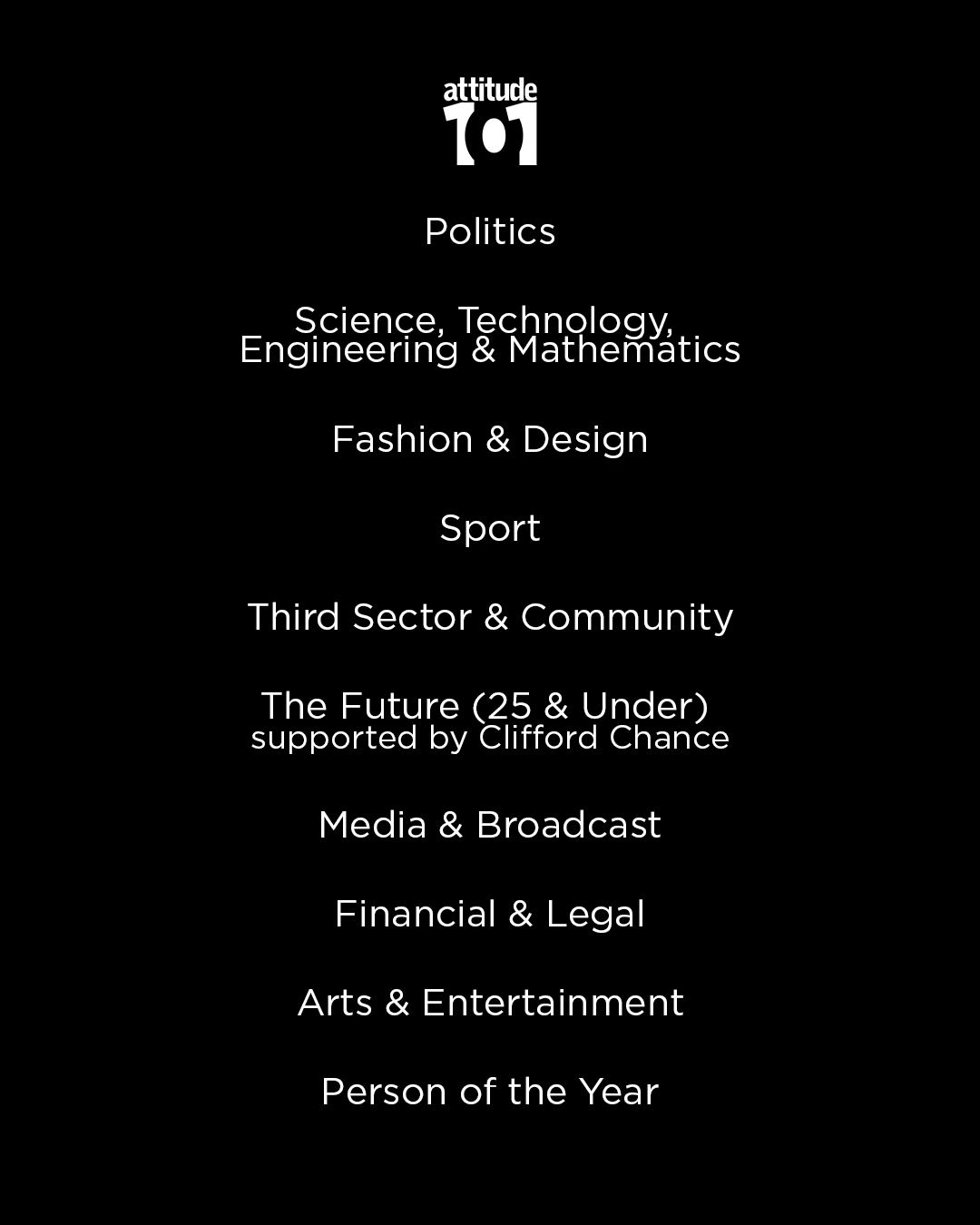 The categories are as follows: Science, technology, engineering & mathematics; Fashion and design; Sport; Third Sector & Community; The Future (25 and Under), supported by Clifford Chance; Media and Broadcast; Financial & Legal; Arts & Entertainment. Plus a very special Person of the Year, whose achievements in 2020 have set a new precedent for what's possible for LGBTQ people.
Announcing the inaugural Attitude 101 February issue, Editor-in-Chief Cliff Joannou says: "I know they say you shouldn't wish your life away, but I'm not alone in saying it feels good to leave 2020 behind.
"So, for this issue we decided to look to the future; elevating and celebrating LGBTQ+ voices by shining a light on the unsung heroes who are making great strides for our community's visibility just by being themselves.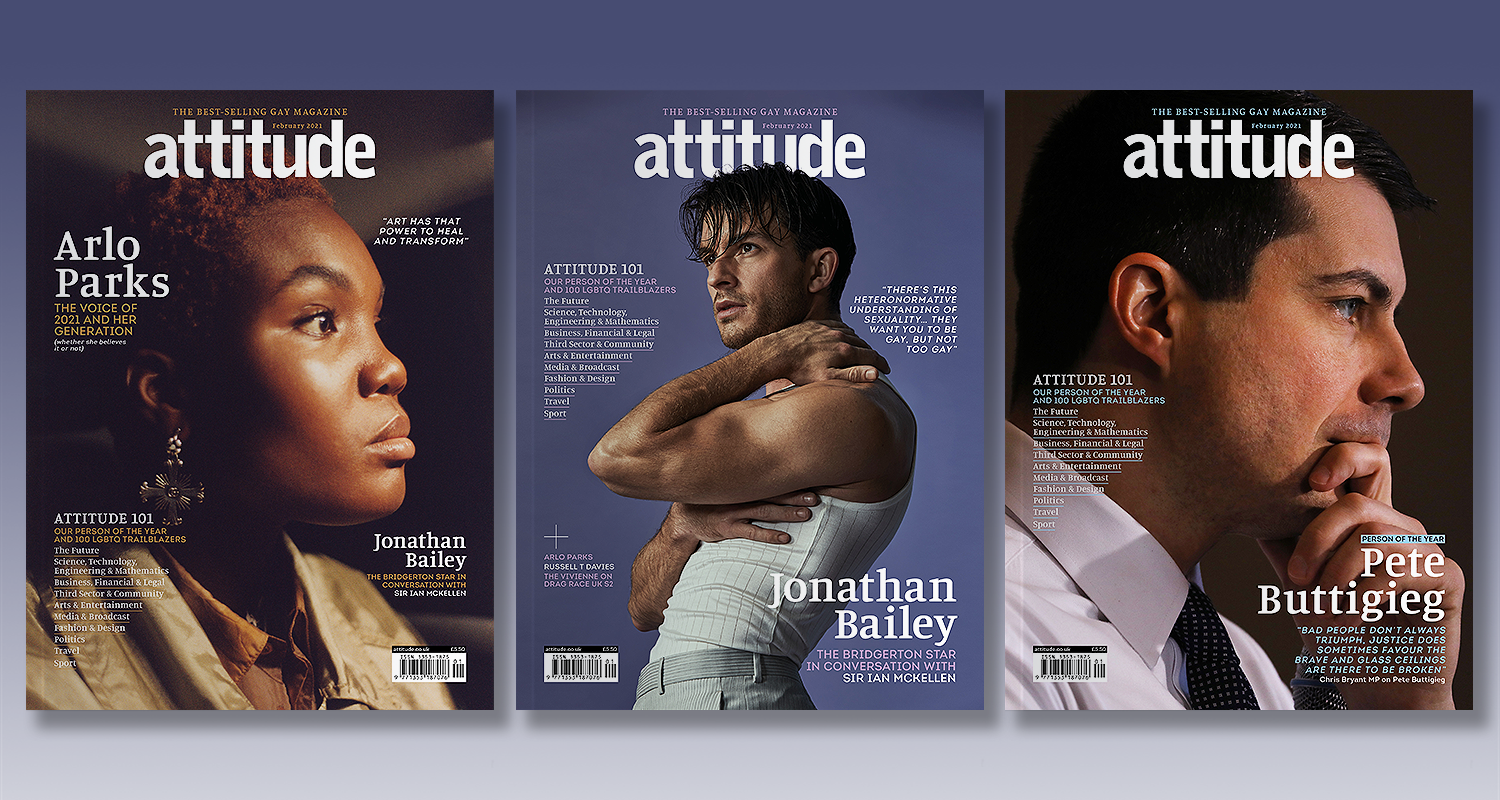 "These are people who simply by walking into their place of work – be it an office, laboratory, studio, or other – show that sexuality or gender identity is no barrier to success.
"By making the choice to be out at work, each person becomes the best ambassador our community could ask for – a proudly authentic one."
You can read more about Attitude 101's LGBTQ trailblazers -including exclusive shoots and interviews – in the Attitude 101 February issue, out now to download and to order globally. But for now, here's the list in full:

Pete Buttigieg – First out gay man to launch a major US presidential campaign, US secretary of transportation nominee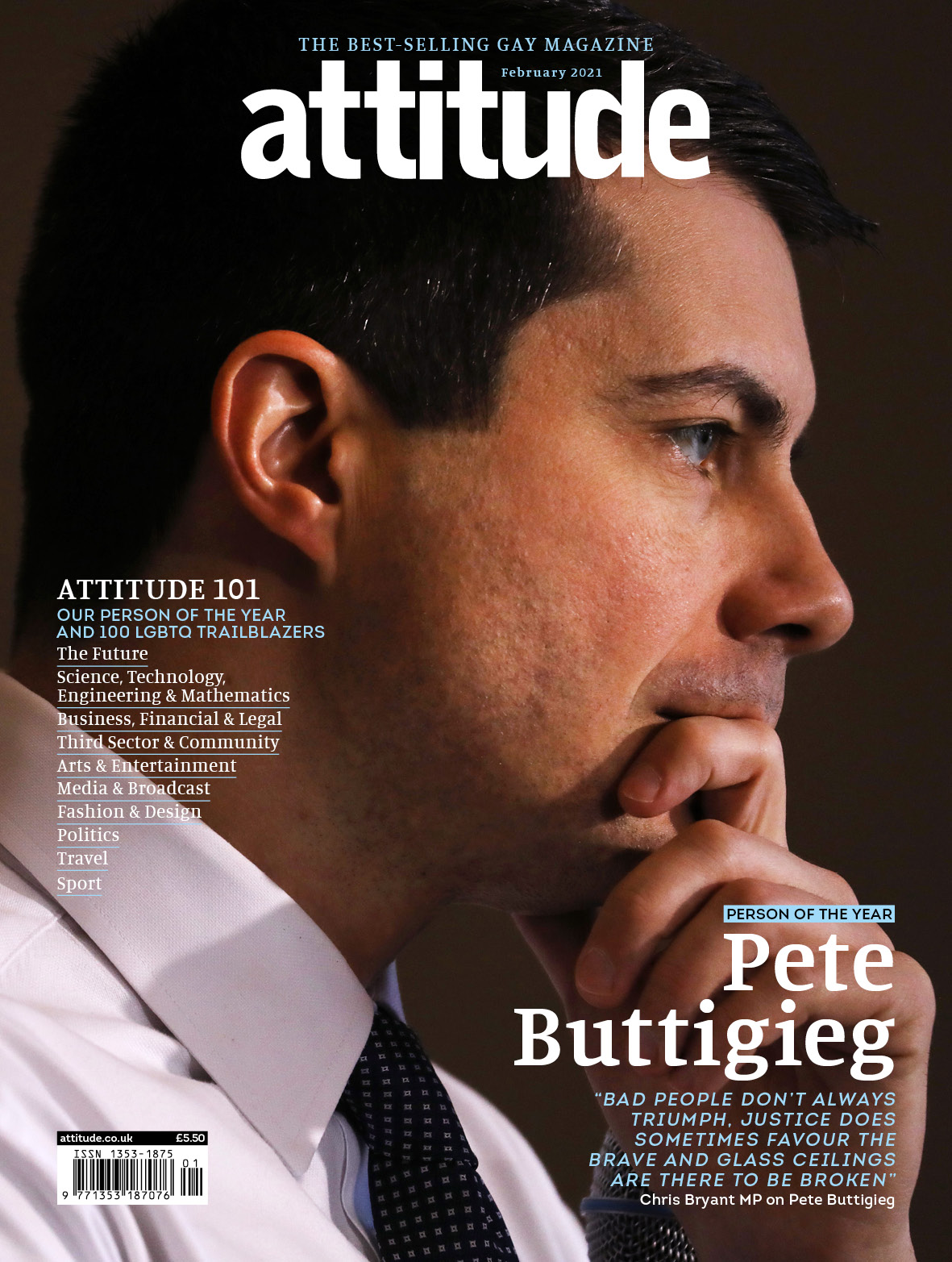 The Attitude 101 February issue is out now to download and to order globally

Jonathan Bailey – Actor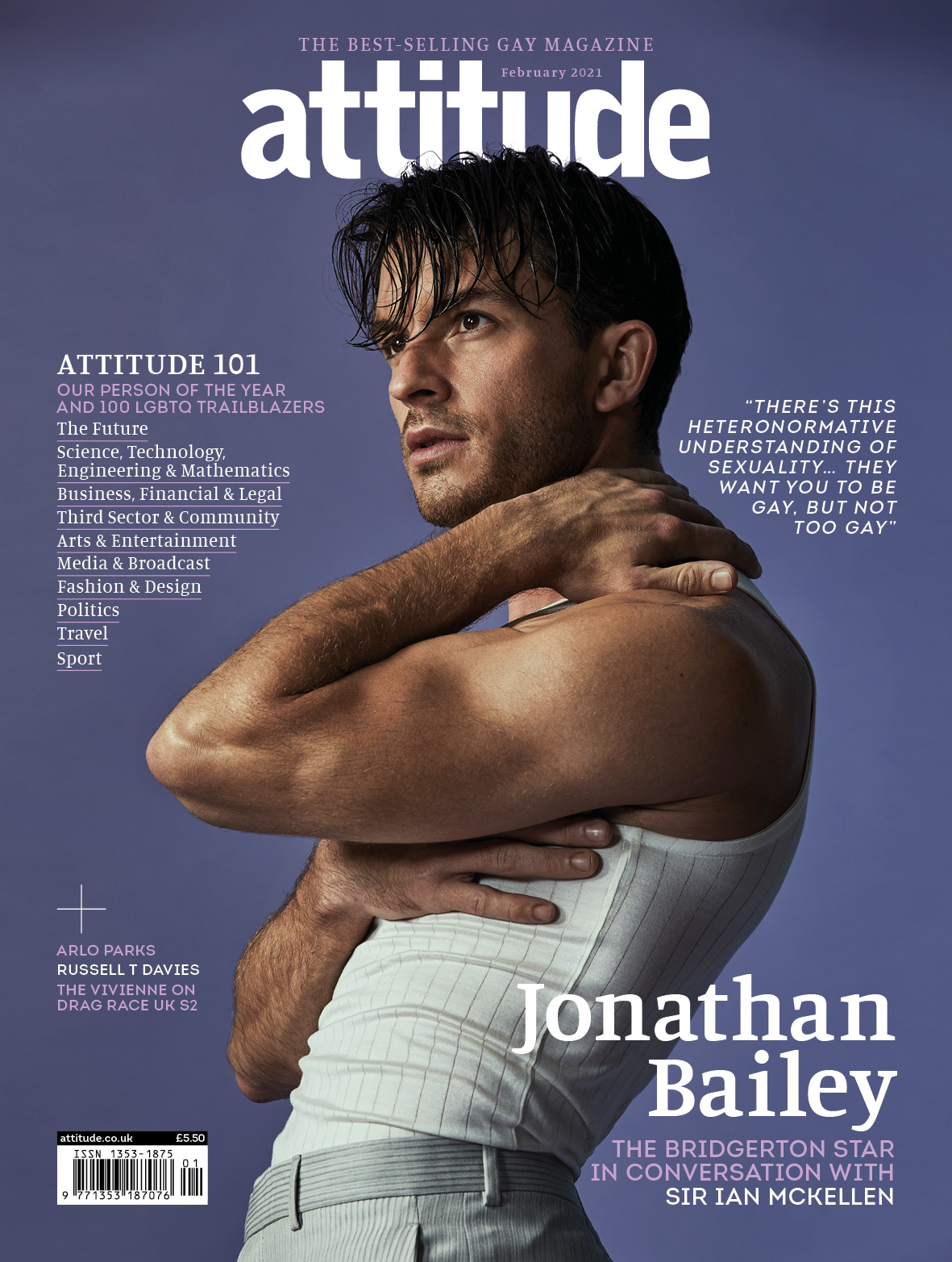 The Attitude 101 February issue is out now to download and to order globally
Dua Saleh – Singer, poet and actor
Ariana DeBose – Actress, singer and dancer
Javicia Leslie – Actress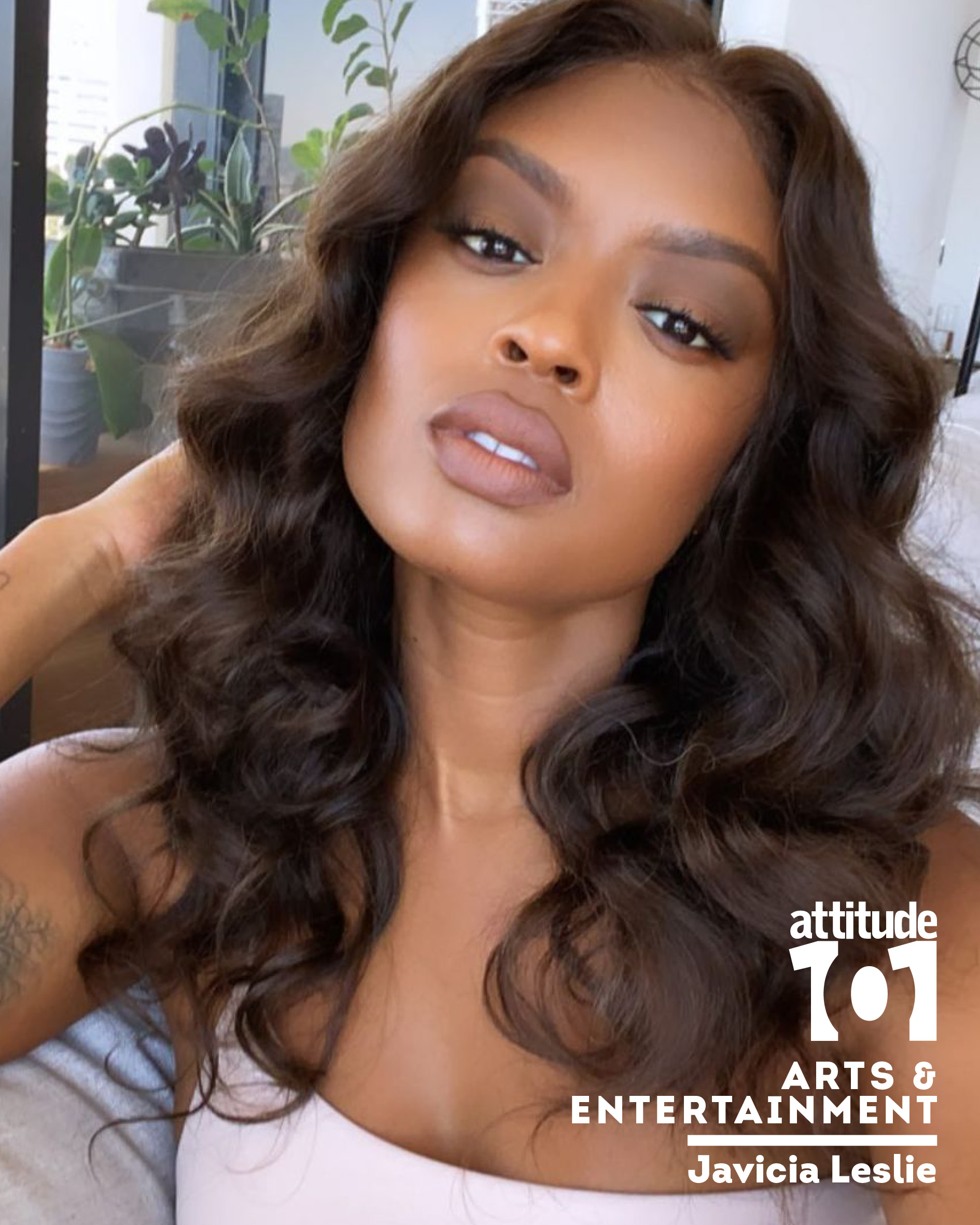 Ryan O'Connell – Writer and actor
Elliot Page – Actor
Gottmik – Drag performer and make-up artist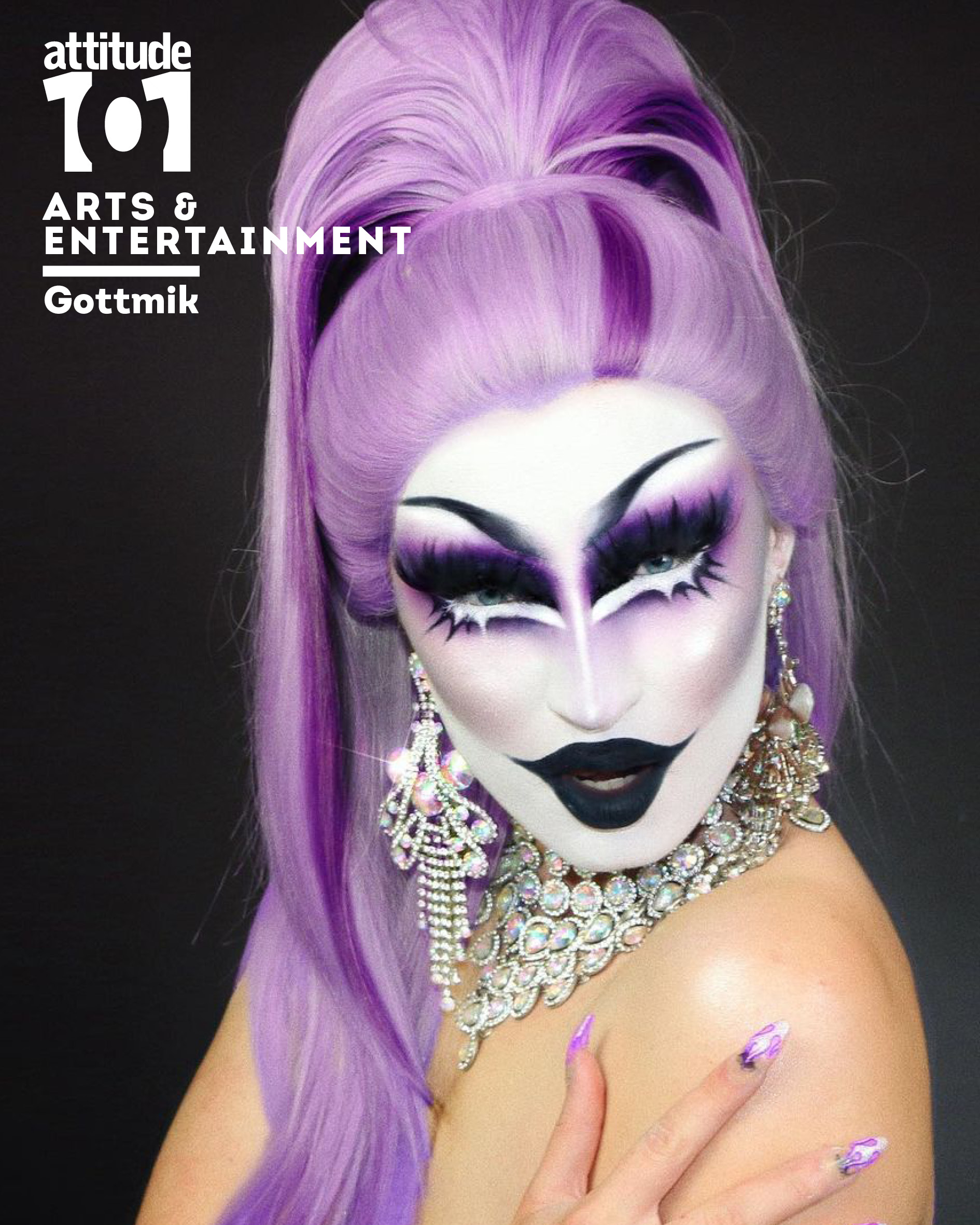 Toby Marlow – Writer, composer and performer
Jericho Brown – Poet and writer
Punkie Johnson – Comedian

Paul McKay – Scientist and creator of one of the Covid-19 vaccines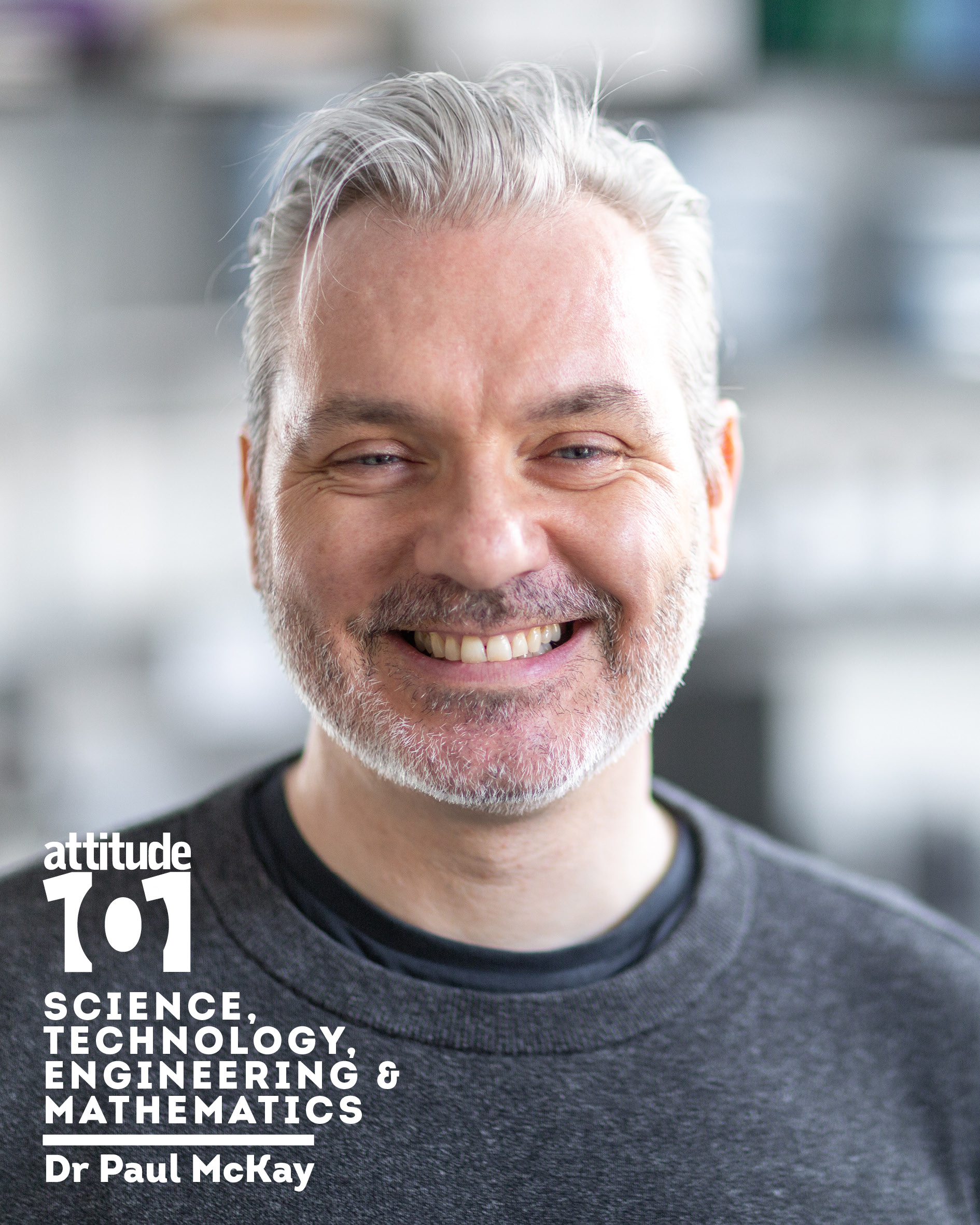 Tim Cook – CEO of Apple
Tom Dawes – Body and trim engineer, Bentley
Dr Lucy Okell – Senior lecturer at Imperial College London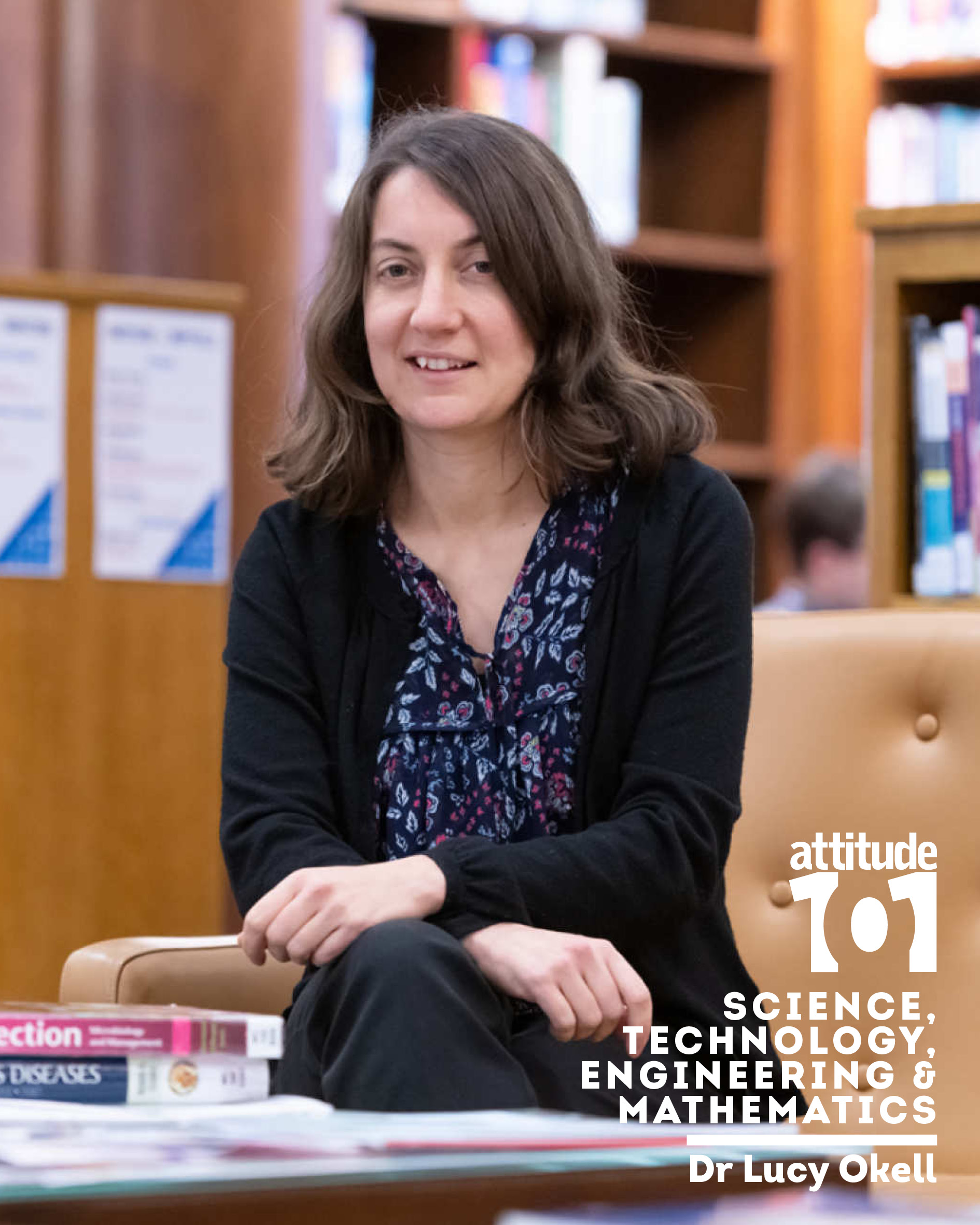 Ana Arriola – Director of Product Design at Microsoft
Leanne Pittsford – Founder of Lesbians Who Tech
Dr Alfredo Carpineti – Chair and founder of Pride in STEM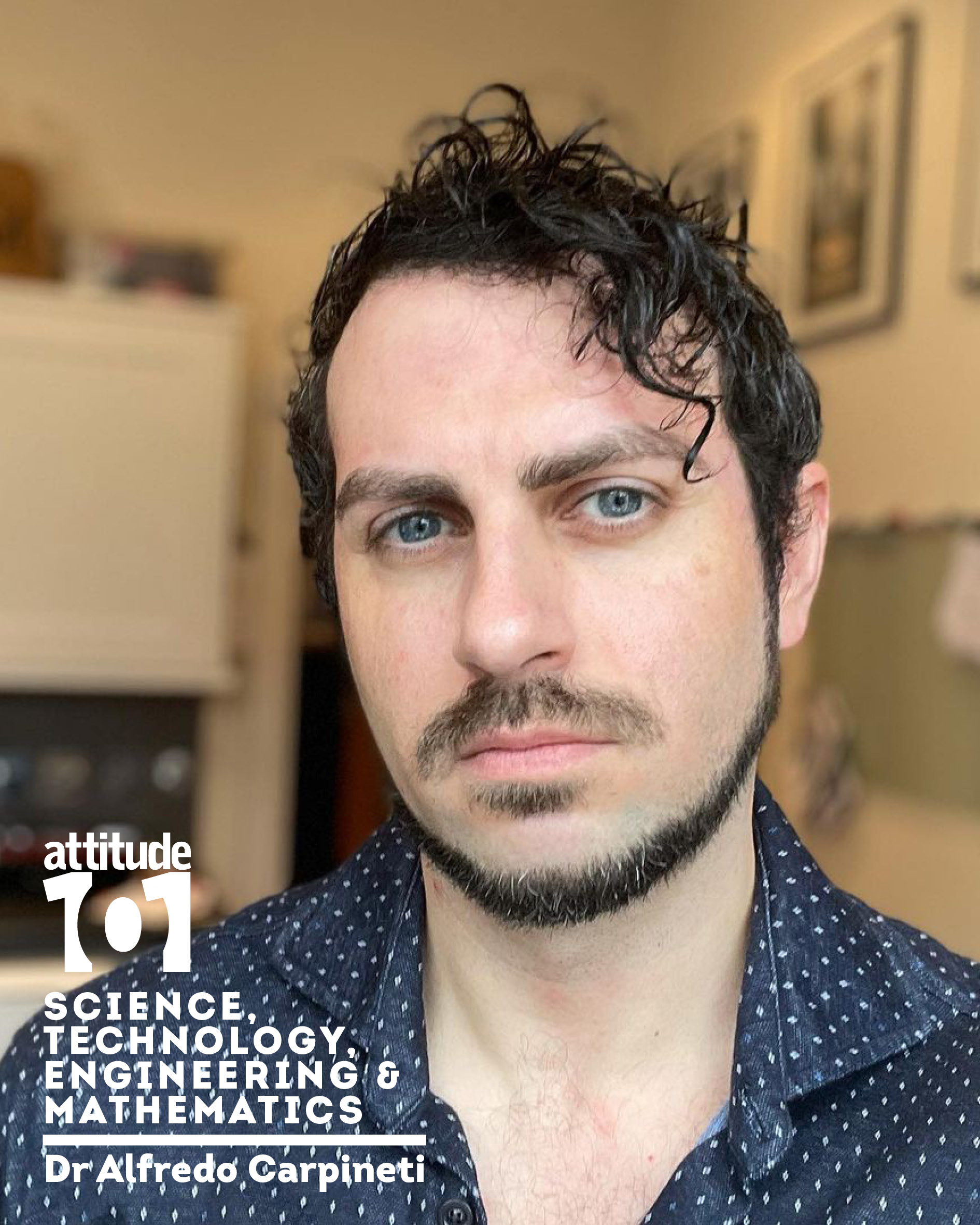 Jason Tan Liwag – Molecular biologist
Chris Hughes – Co-founder of Facebook and philanthropist
Dr Juani Bermejo Vega – Quantum scientist and activist

Arlo Parks – Singer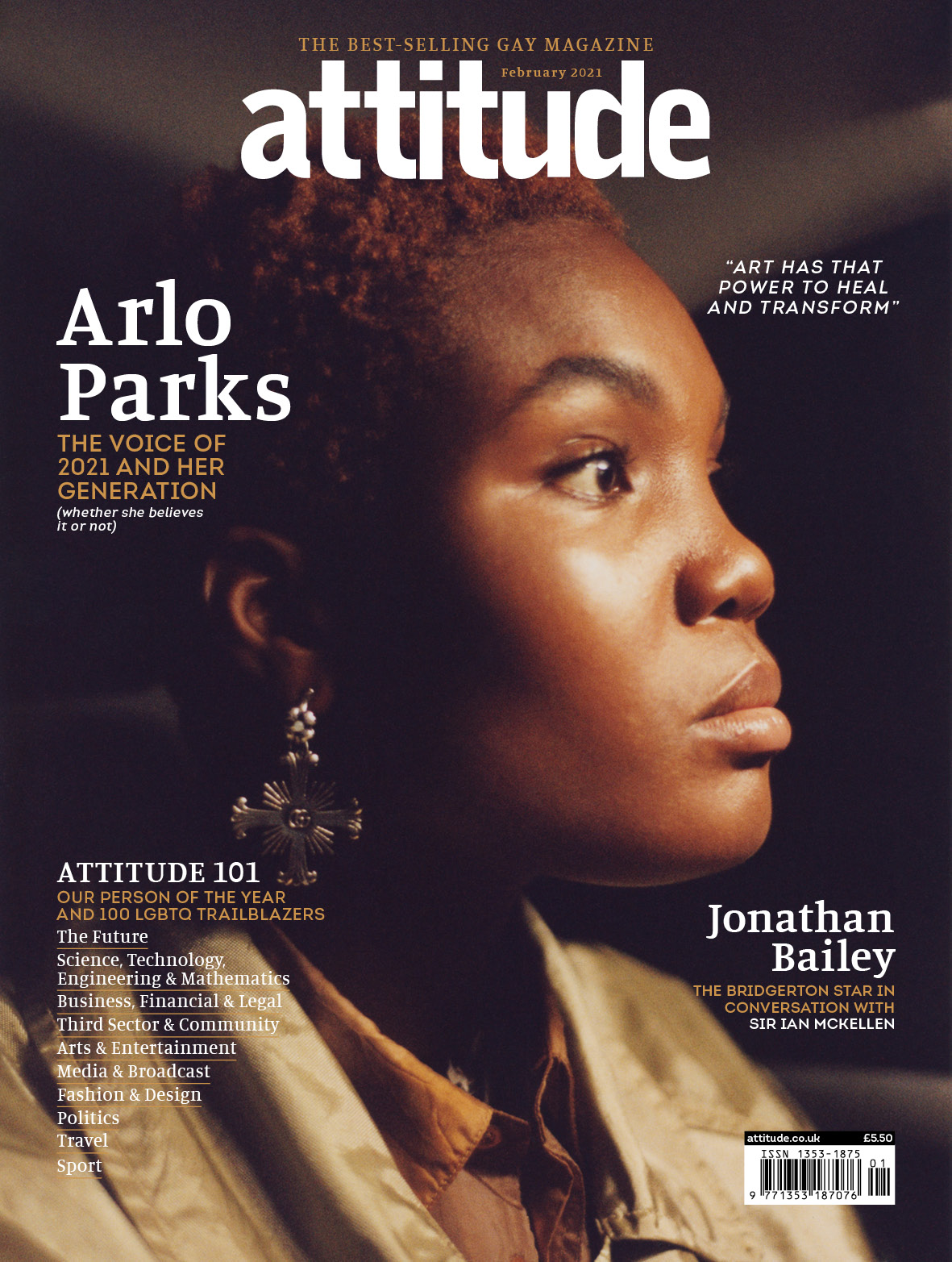 The Attitude 101 February issue is out now to download and to order globally
Max Harwood – Actor
Jazz Jennings – Activist and reality TV star
Zareen Roy-Macauley – Campaigner and poet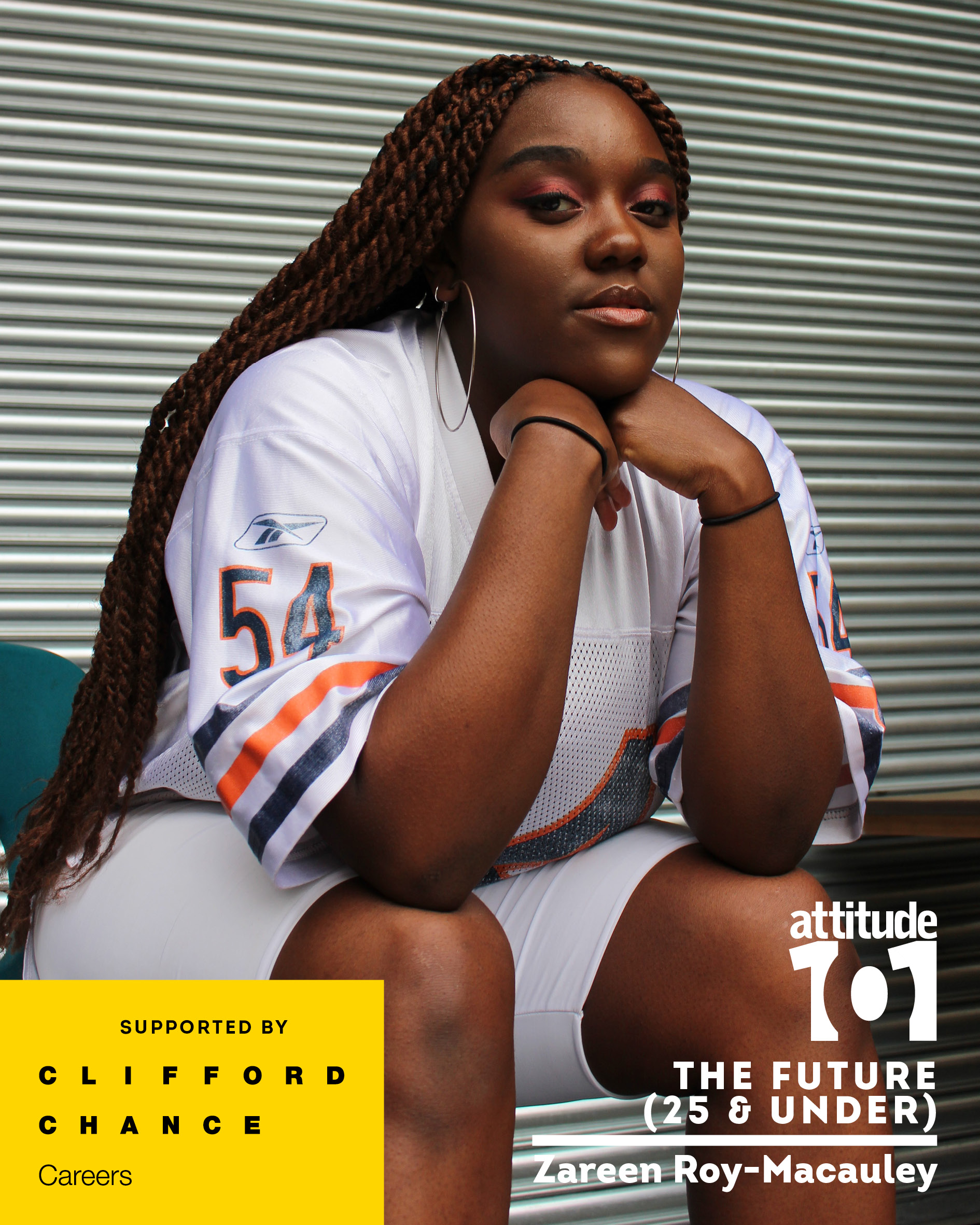 Beth Ingram – Founder of mental health service Hearts and Minds
Blu del Barrio – Actor
Travis Alabanza – Artist, performer and writer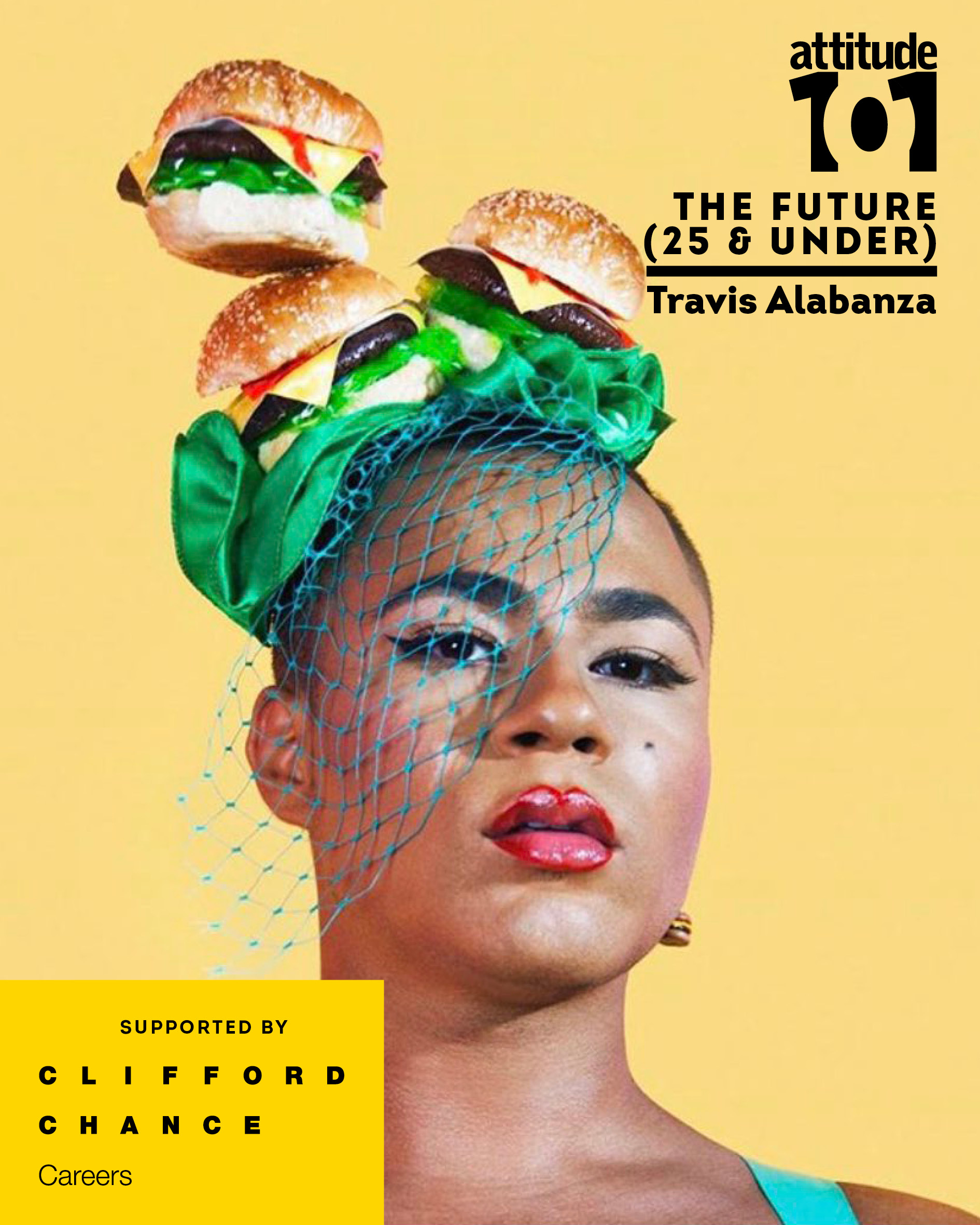 Anick – Researcher, creative and activist
Ellen Jones – Campaigner, speaker and writer
Yasmin Benoit – Activist and model

Jurriaan Teulings – Photographer and travel journalist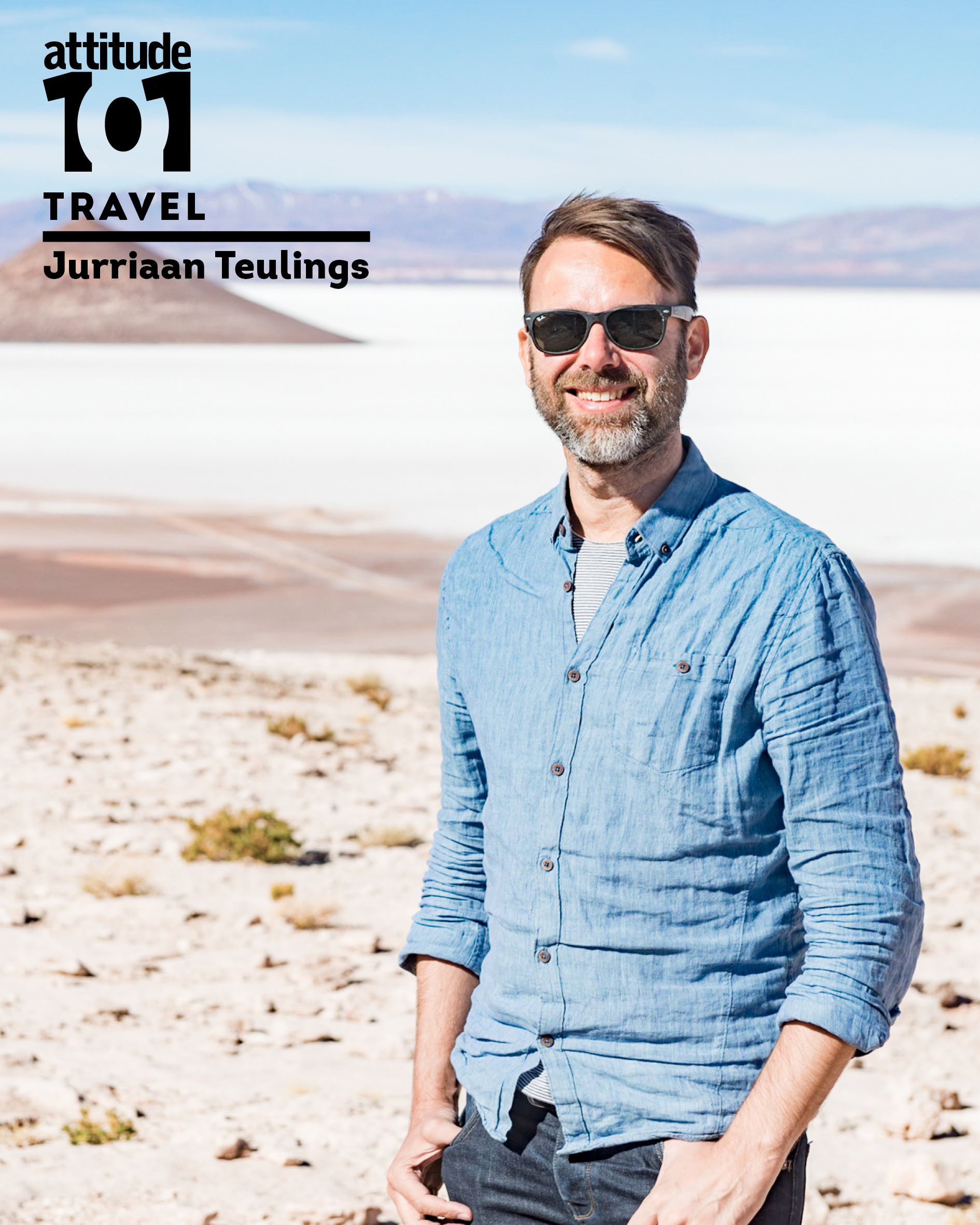 John Tanzella – President and CEO of IGLTA
Alan Joyce – CEO and MD for Qantas
Aron Le Fèvre – Director of human rights at Copenhagen 2021, a joint celebration of World Pride and Euro Games in Copenhagen & Malmö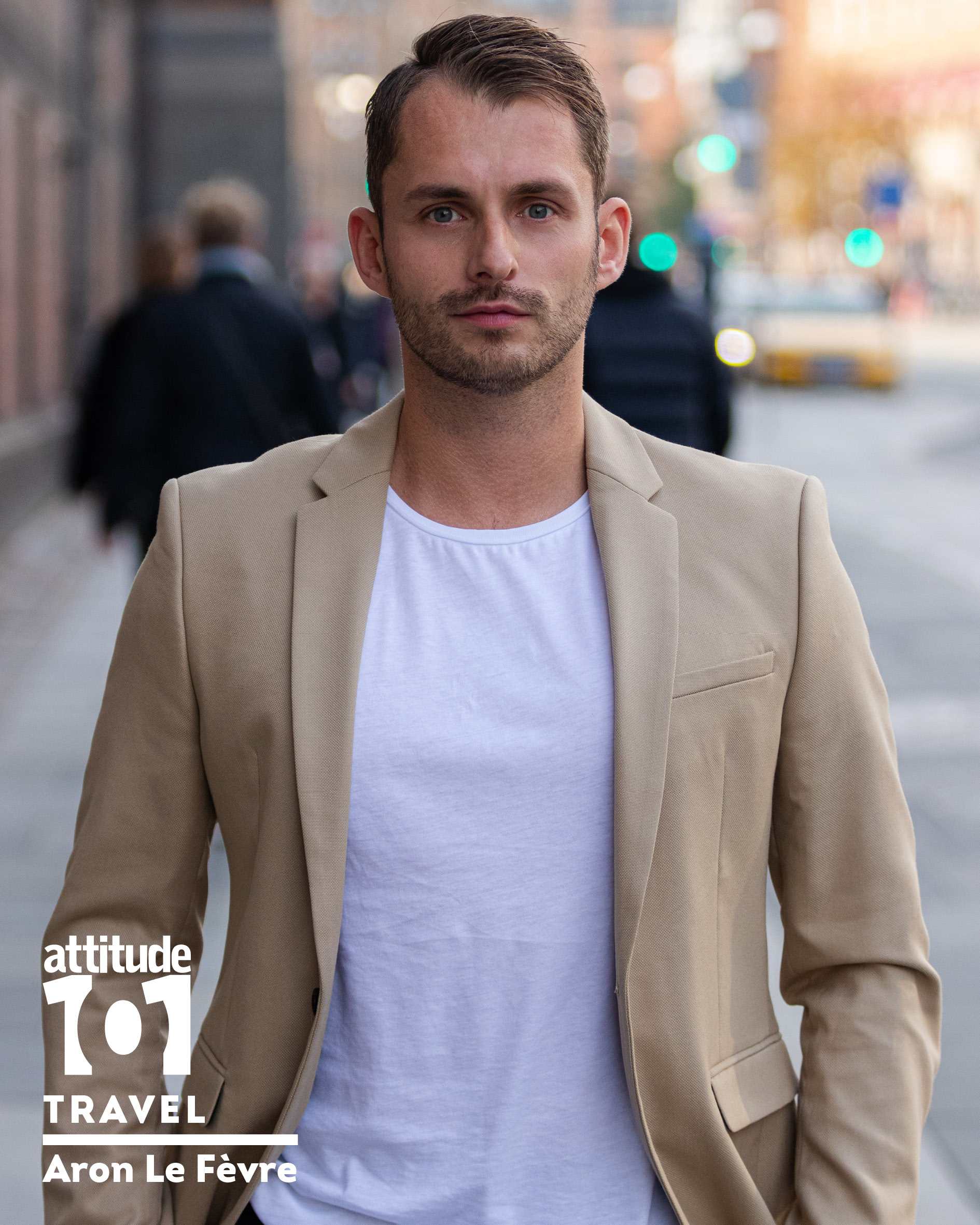 Arnaud Champenois – Senior vice president, global head of brand, marketing and communications for Belmond
Juha Jarvinen – CCO of Virgin Atlantic
Lipian Bongani Mtandabari – Director of Ntsako Travel Africa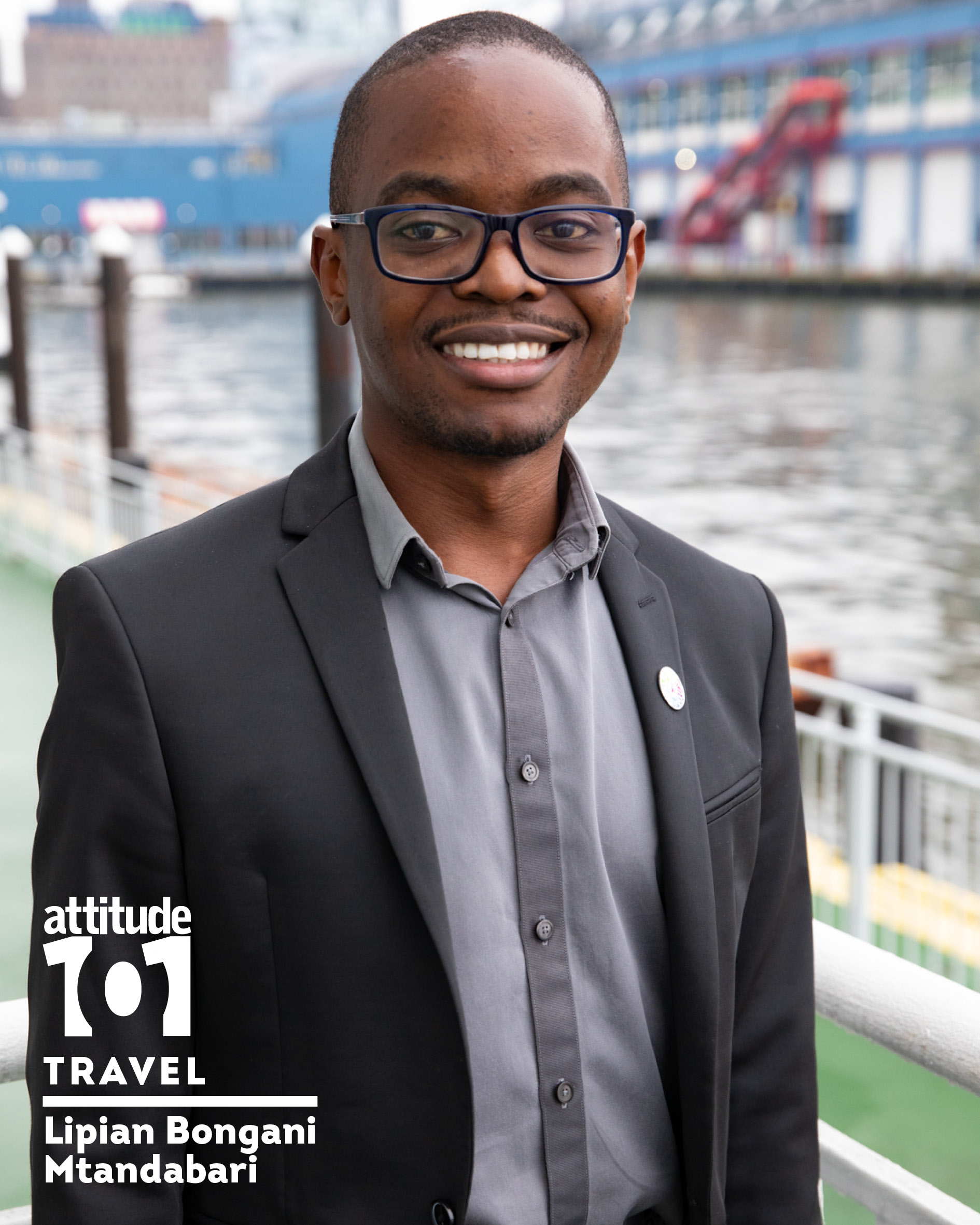 Melissa Tilling – CEO for Charitable Travel
Liam Campbell – Editor and chief photographer for Elska magazine
Jo Rzymowska – Vice president and MD for Celebrity Cruises

Gigi Chao – Vice President of Cheuk Nang Holdings Ltd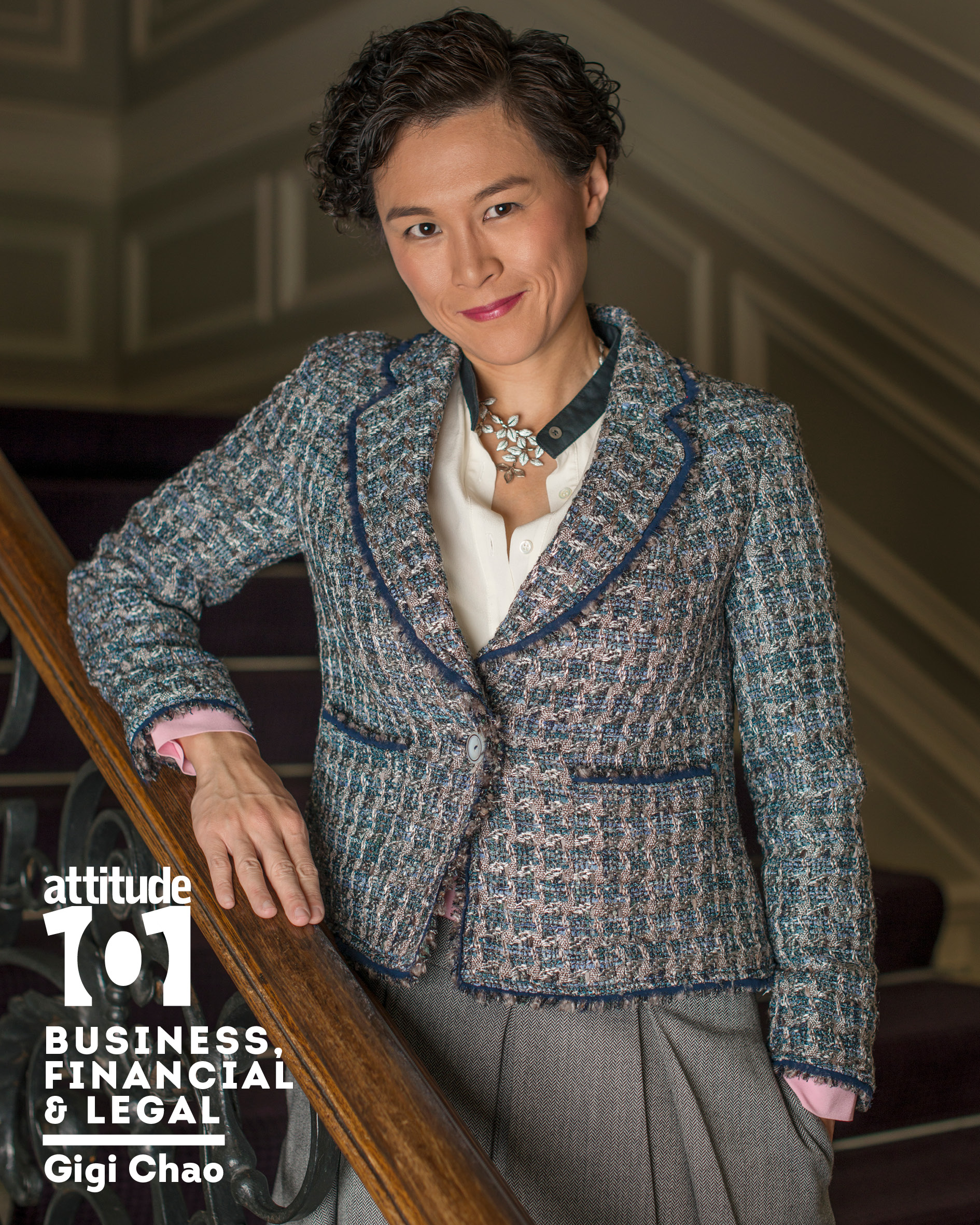 Jerry Daykin – Senior media director, EMEA for GSK
Fabrice Houdart – Managing director, Global Equality Initiatives at Out Leadership
Pierre and Adrien Gaubert – Founders of myGwork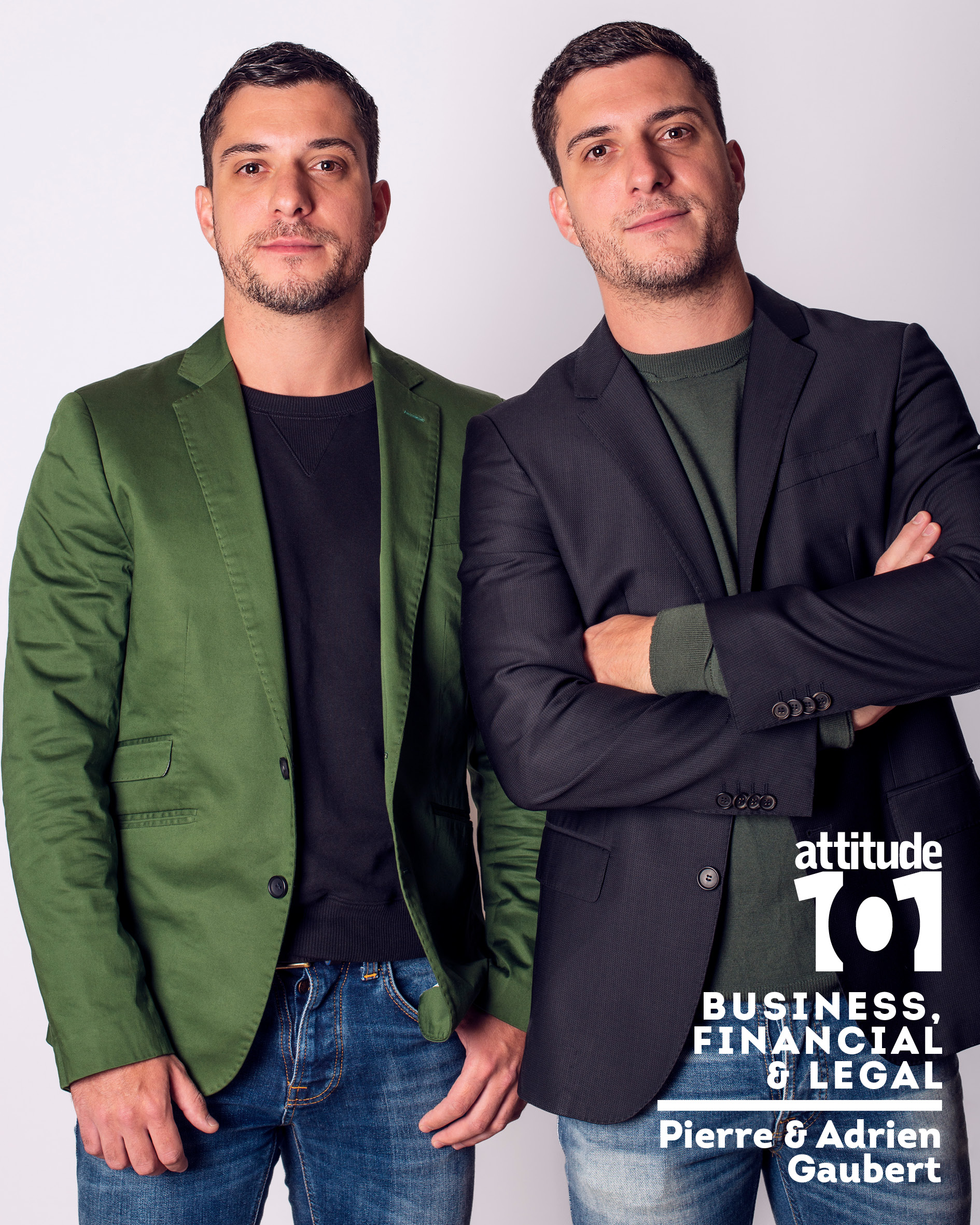 Justice Martin Jenkins – California Supreme Court justice
Daniel Winterfeldt QC – Partner, IS Securities, Global Capital Markets, Reed Smith, and founder and chair of Interlaw Diversity Forum
Mohsin Zaidi – Criminal barrister at 6kBW College Hill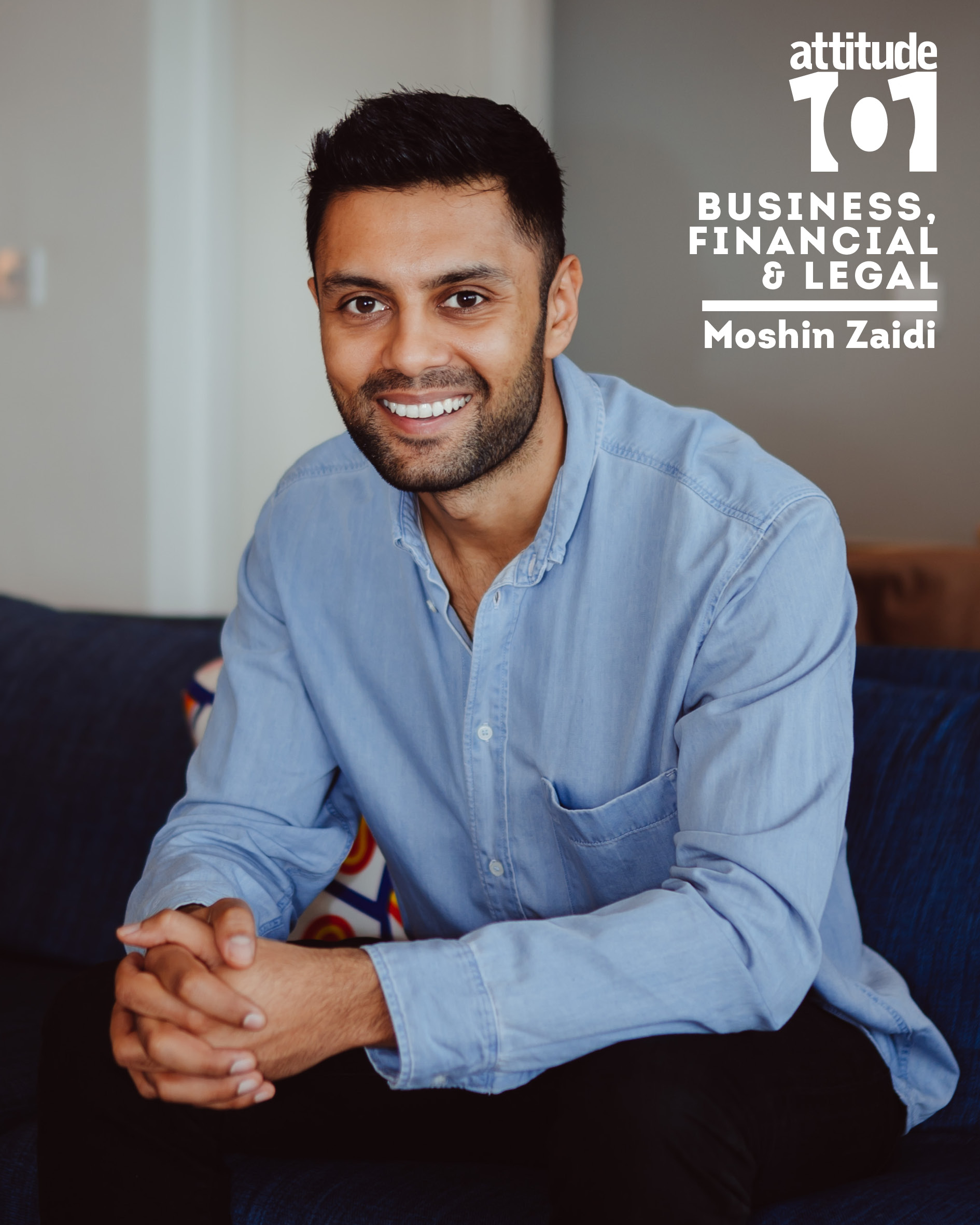 Markus Carlson – National communications manager at Jaguar
Robert Herd – Head of communications & PR at Land Rover
Krishna Omkar – Senior associate at King & Spalding

Russell T Davies – Screenwriter and creator of It's a Sin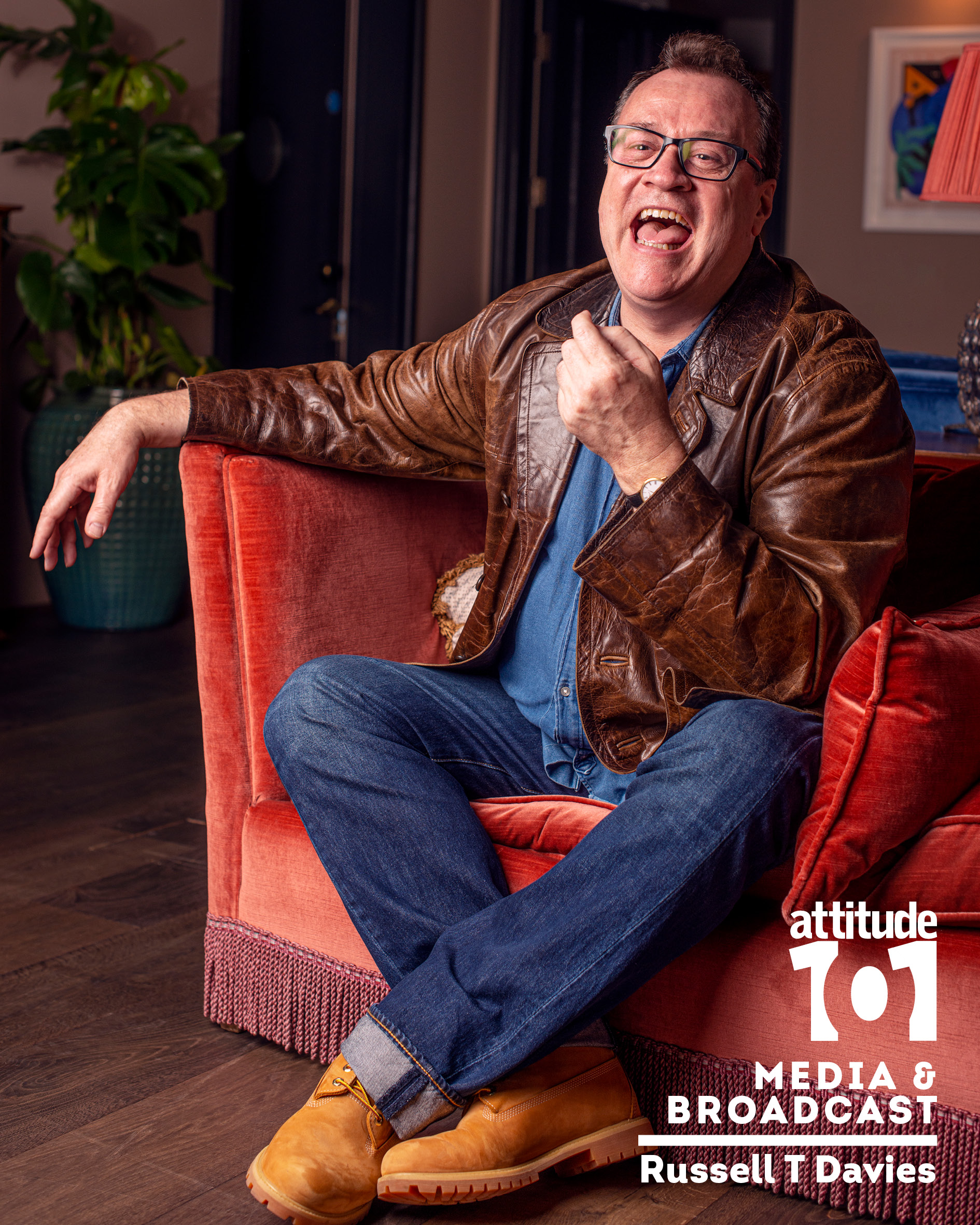 Janet Mock – Writer, director, executive producer and trans rights activist
Amrou Al-Kadhi – Drag performer, author and screenwriter
Lee Mason – Commissioning editor of drama at Channel 4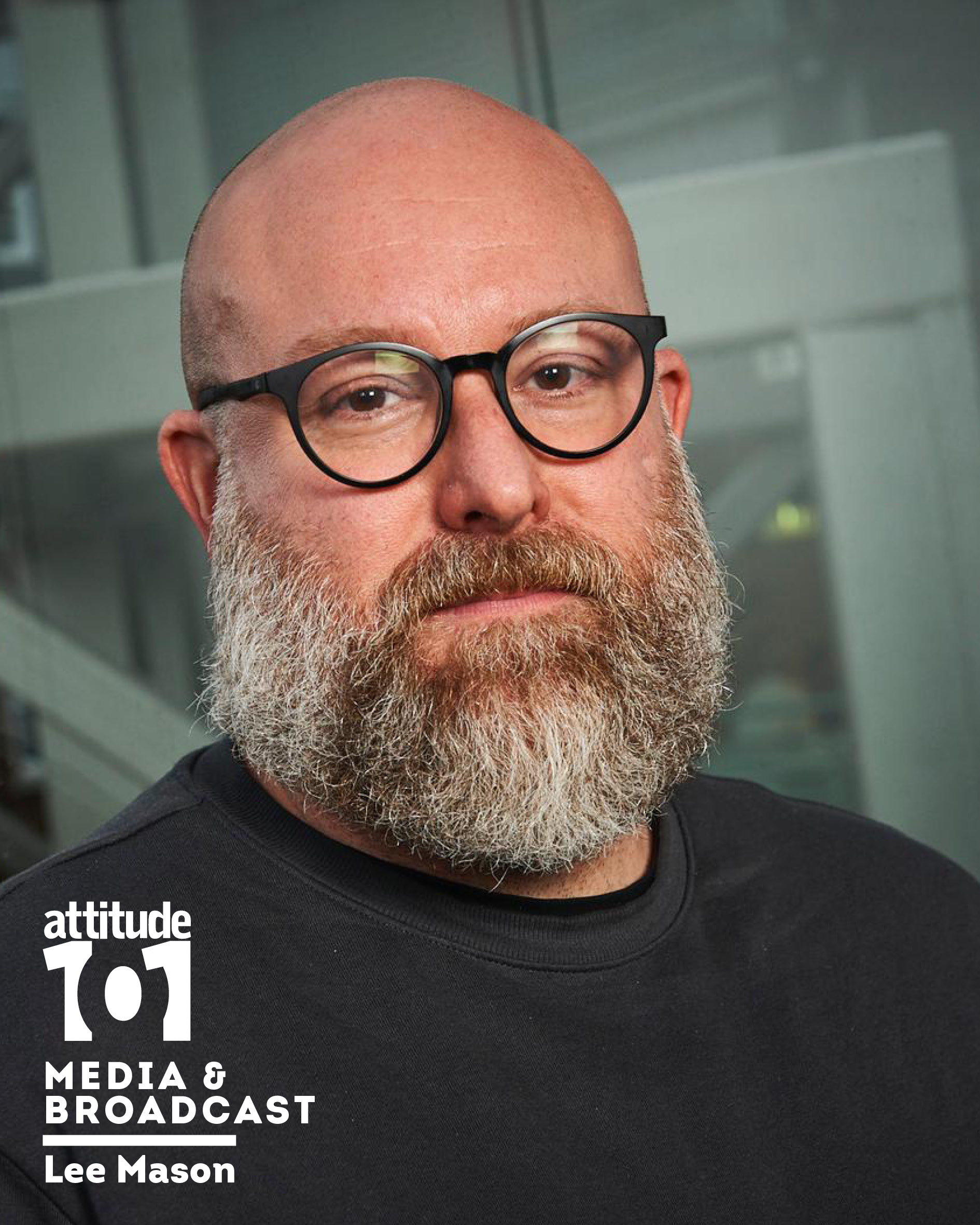 Sam Feder – Director of Disclosure
Stephen Holden – Head of Diversity and Inclusion at YouTube
Zing Tsjeng – Author, journalist, documentary host & podcaster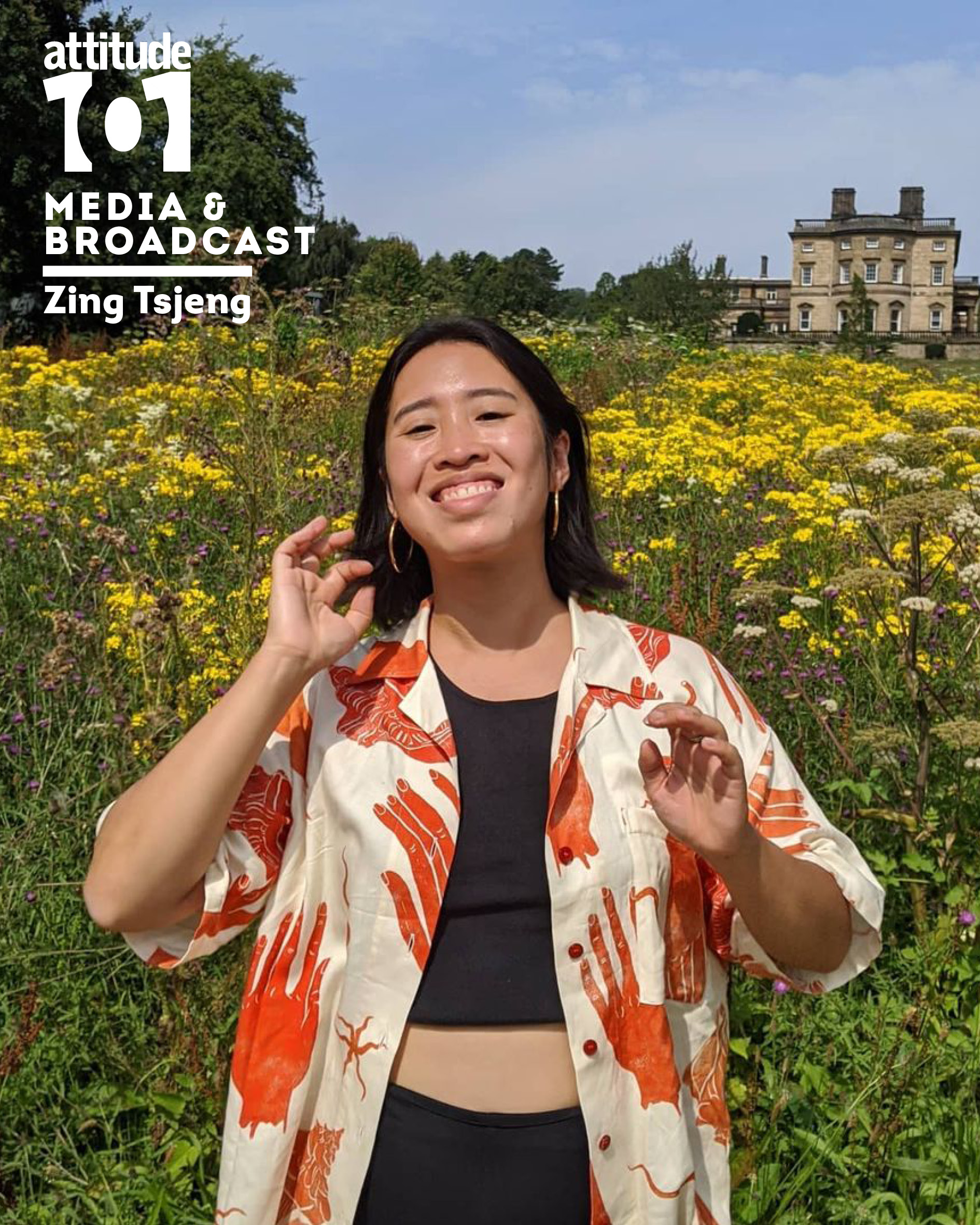 Carrie Lyell – Editor-in-chief of DIVA magazine
Ben Thompson – TV presenter and correspondent
Jerry Portwood – Editorial director of Rolling Stone.com

Luke Tuffs – Manager of Ashford Town Football Club
Hugo Scheckter – Footballer care consultant
Tom Daley – Diver
Michael Gunning – Swimmer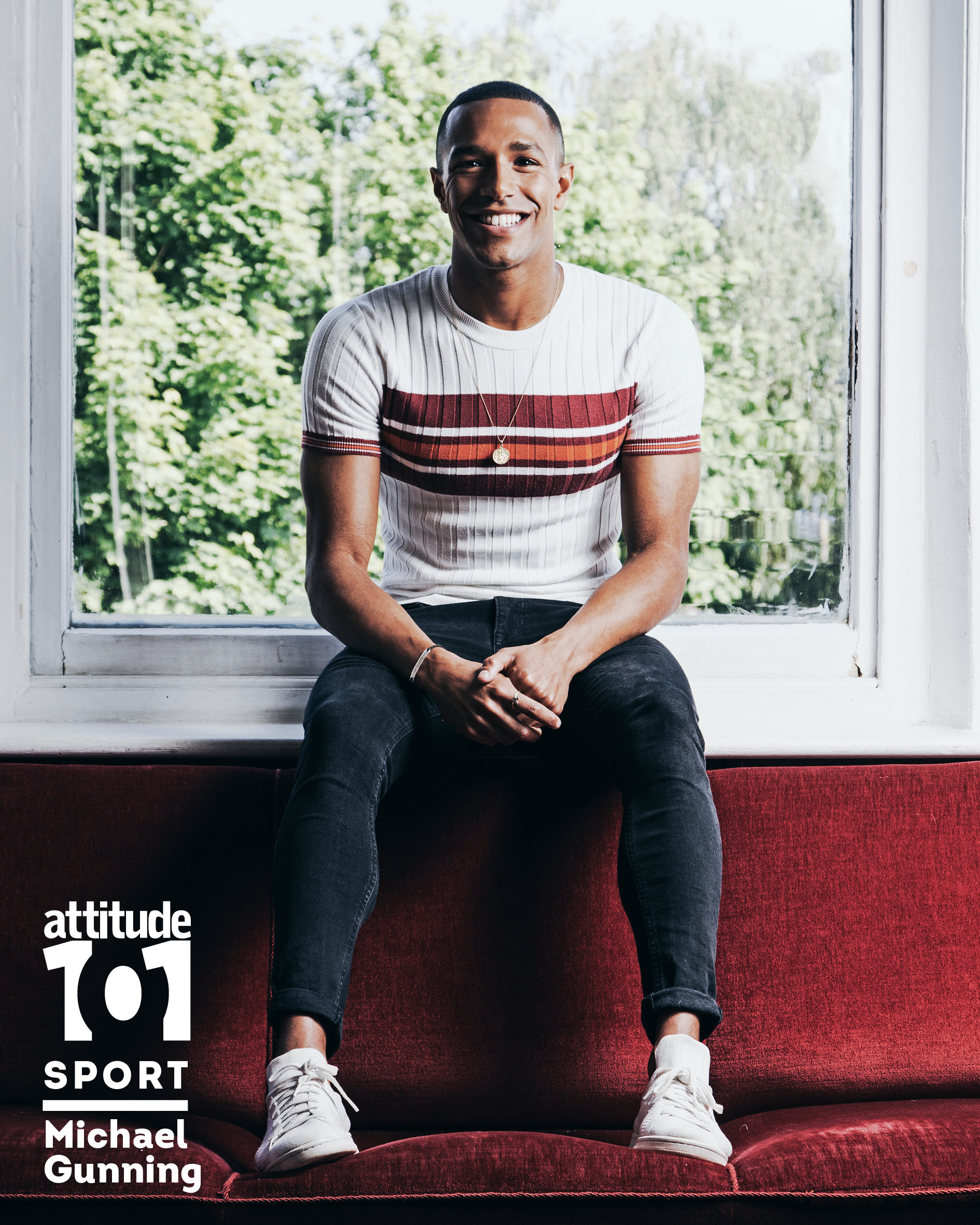 Matt Bishop – Formula 1 journalist and author
Amazin LeThi – Athlete, author, advocate
Lendale Johnson – USA tennis player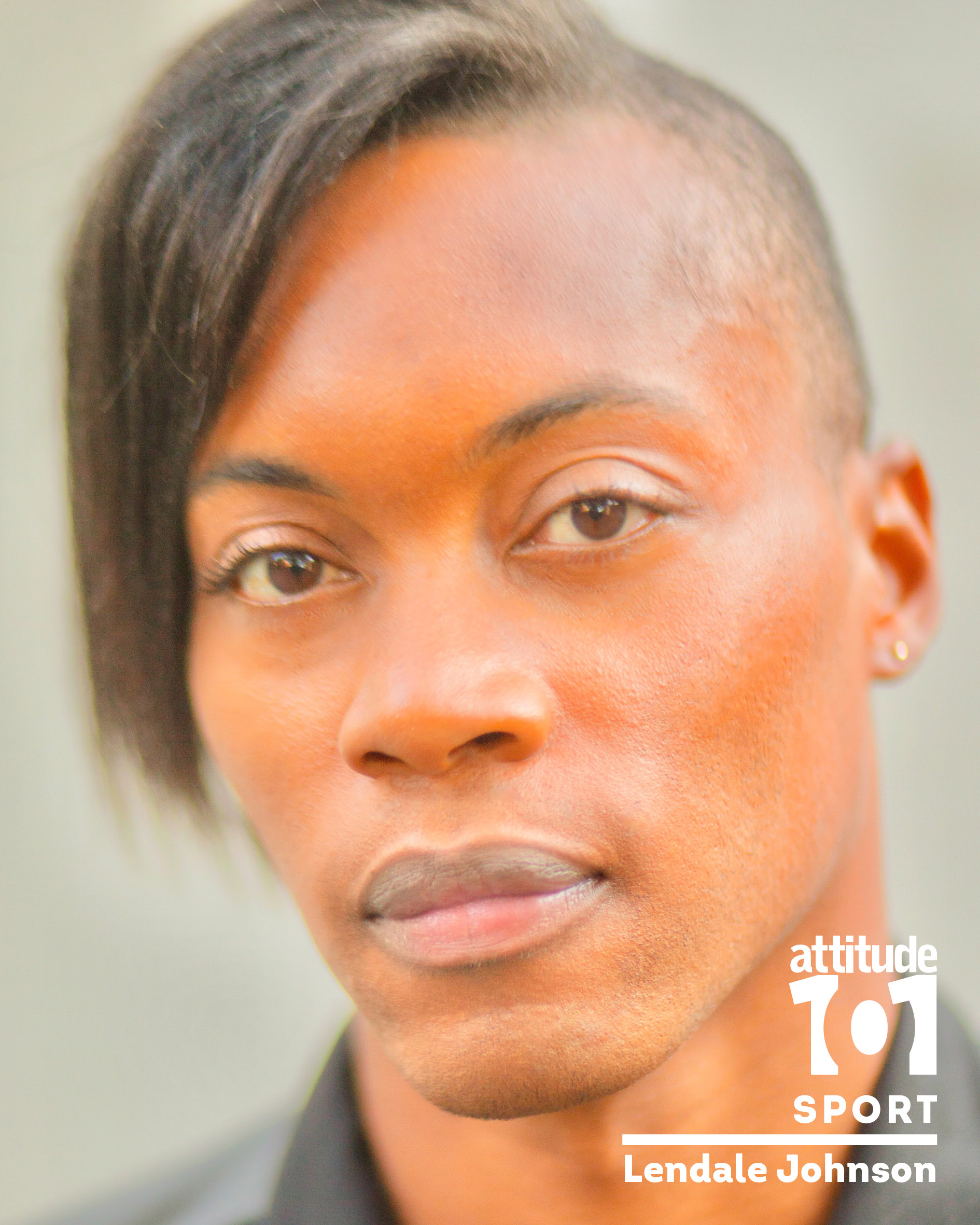 Levi Davis – Rugby player
Collin Martin – Midfielder for San Diego Loyal soccer club
Charlie Martin – Racing driver, Ginetta GT5 Challenge

Harry Lambert – Stylist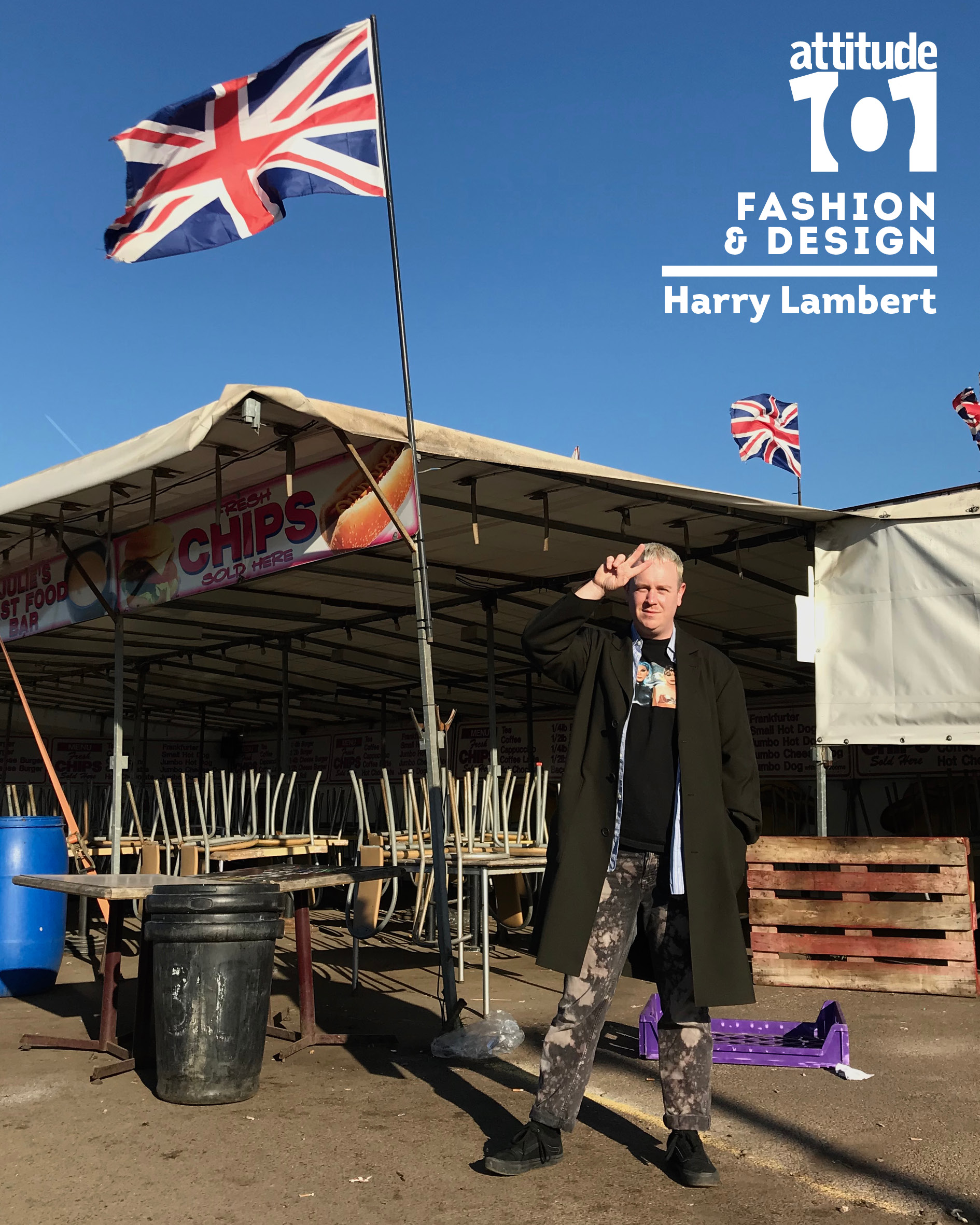 Aaron Philip – Model and activist
Dean and Dan Caten – Founders of Dsquared2
Edward Enninful OBE – Editor in Chief of British Vogue and European director of Vogue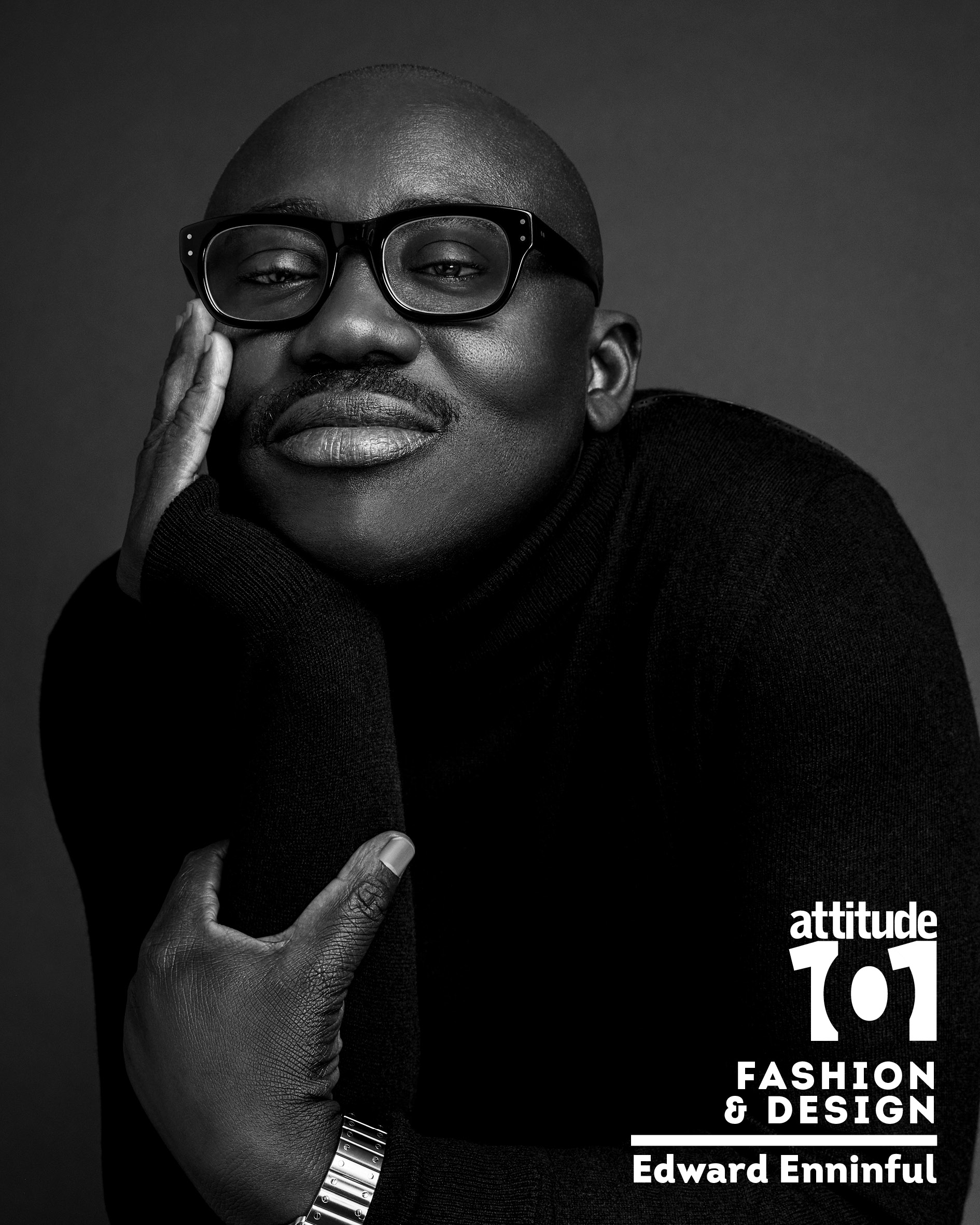 Ashish – Designer and founder of Ashish
Ludovic de Saint Sernin – Designer and founder of Ludovic de Saint Sernin
Harris Reed – Designer and founder of Harris Reed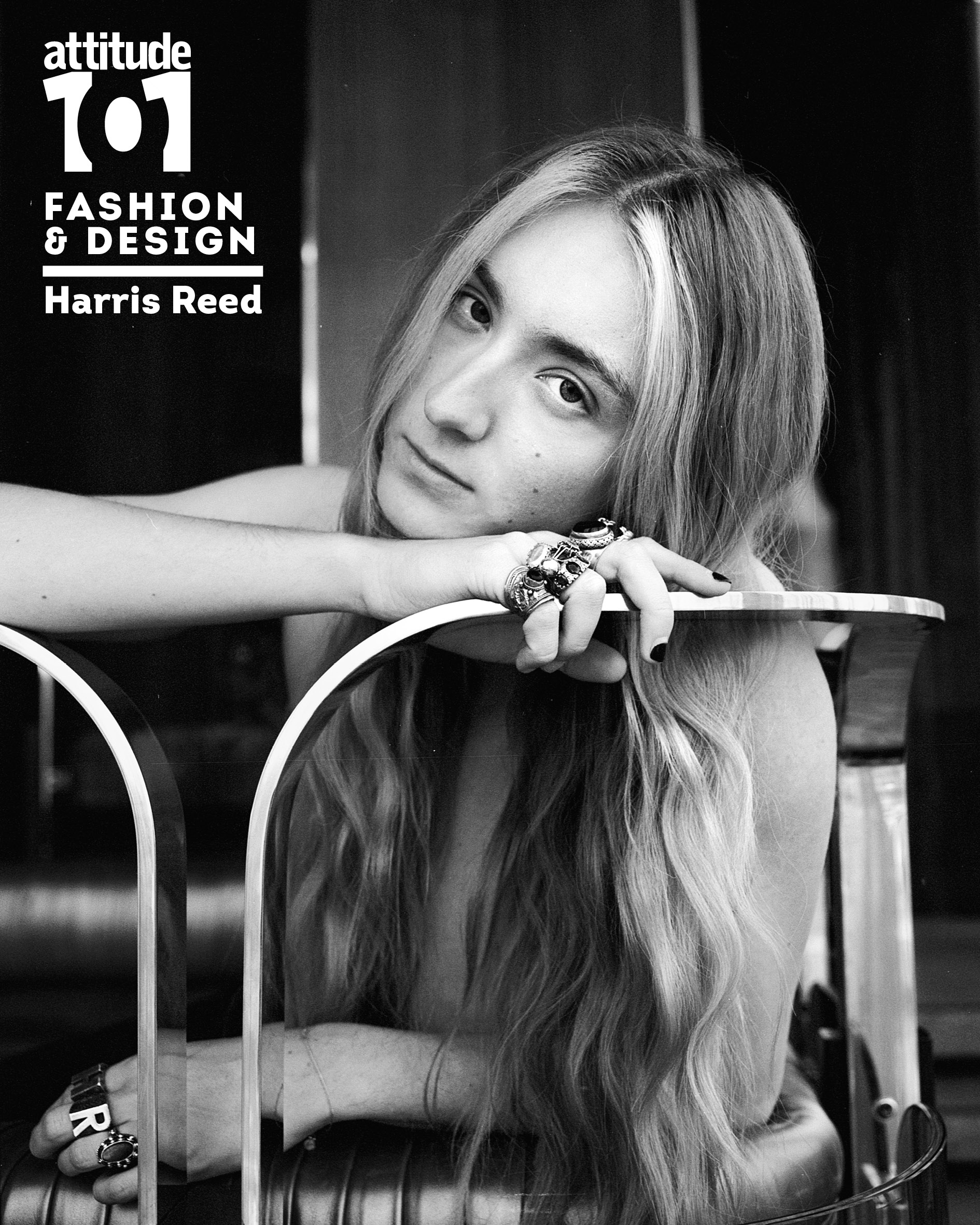 Riccardo Tisci – Chief creative officer of Burberry
Nicola Formichetti – Fashion designer, editor, founder of Nicopanda
Jeremy Scott – Creative director of Moschino

Dame Inga Beale – Chair of the HIV Commission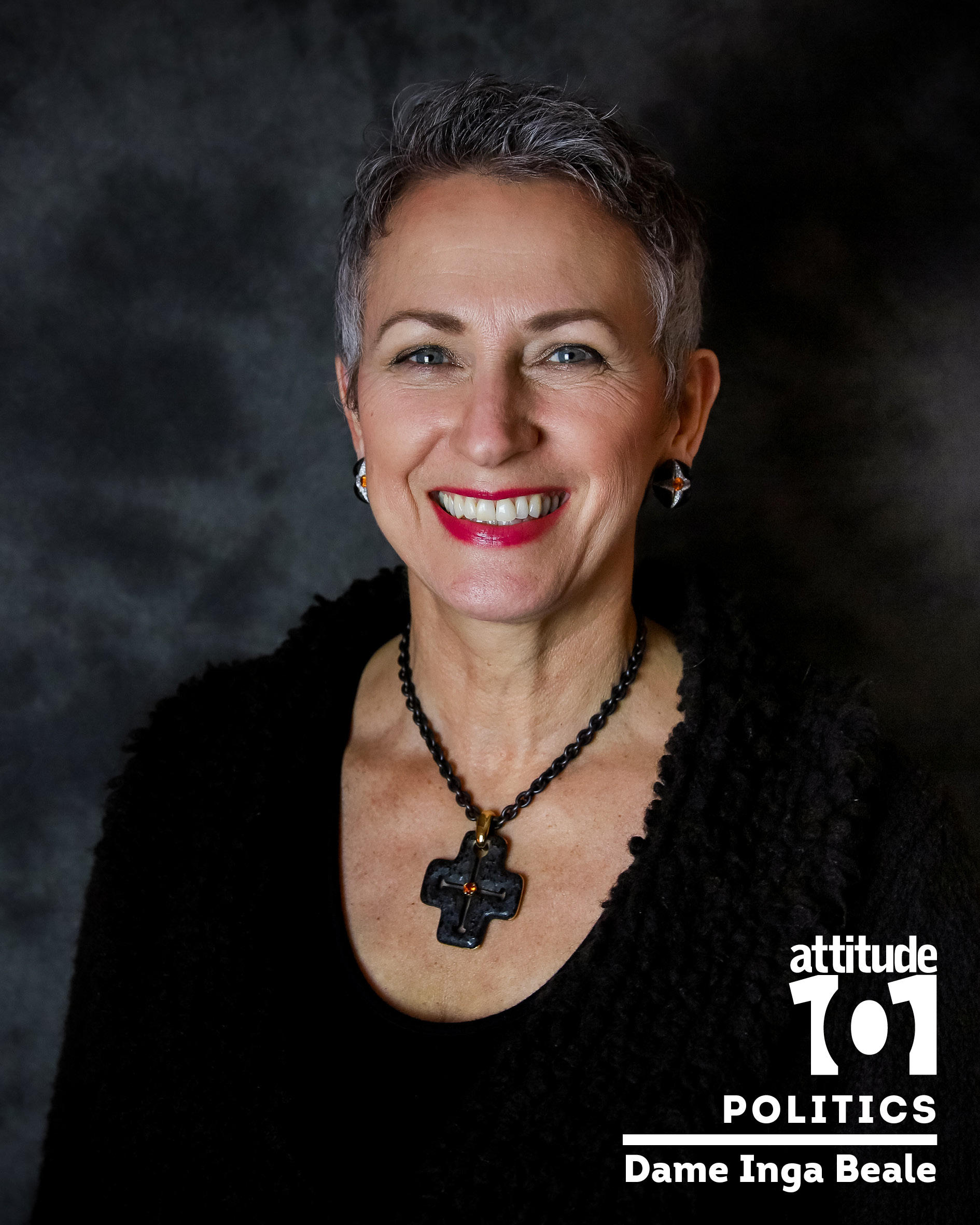 Erica Malunguinho – São Paulo state assembly member
Sarah McBride – Delaware state senator-elect
Grand Robertson – Deputy prime minister of New Zealand
Ritchie Torres – Representative-elect for New York's 15th congressional district
Chris Bryant – Labour MP for Rhondda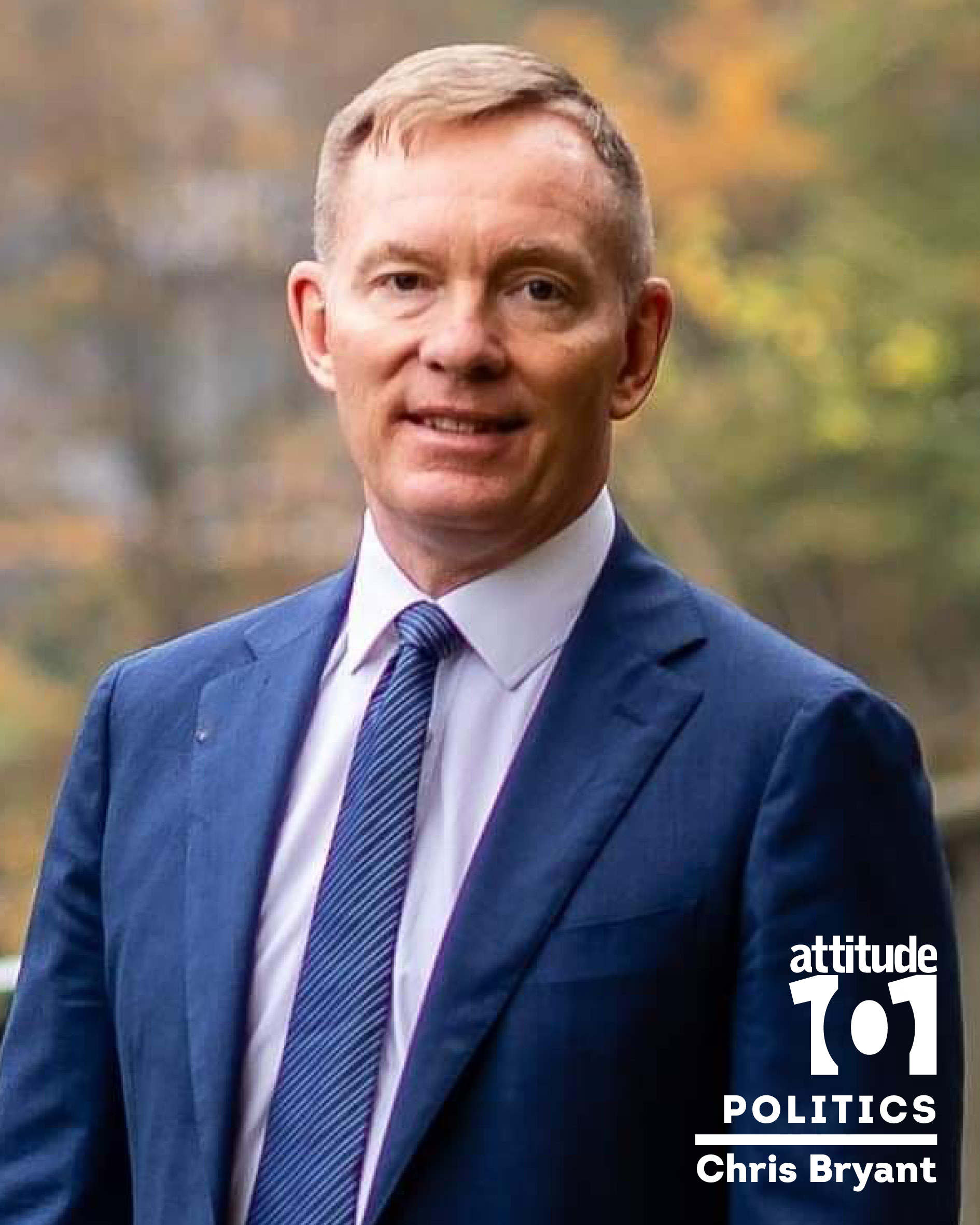 Mondaire Jones – Representative-elect for New York's 17th congressional district
Karine Jean-Pierre – Incoming deputy White House press secretary
Mhairi Black – SNP MP for Paisley and Renfrewshire South
Ana Brnabić – Prime minister of Serbia

Ethan Spibey – Founder of FreedomToDonate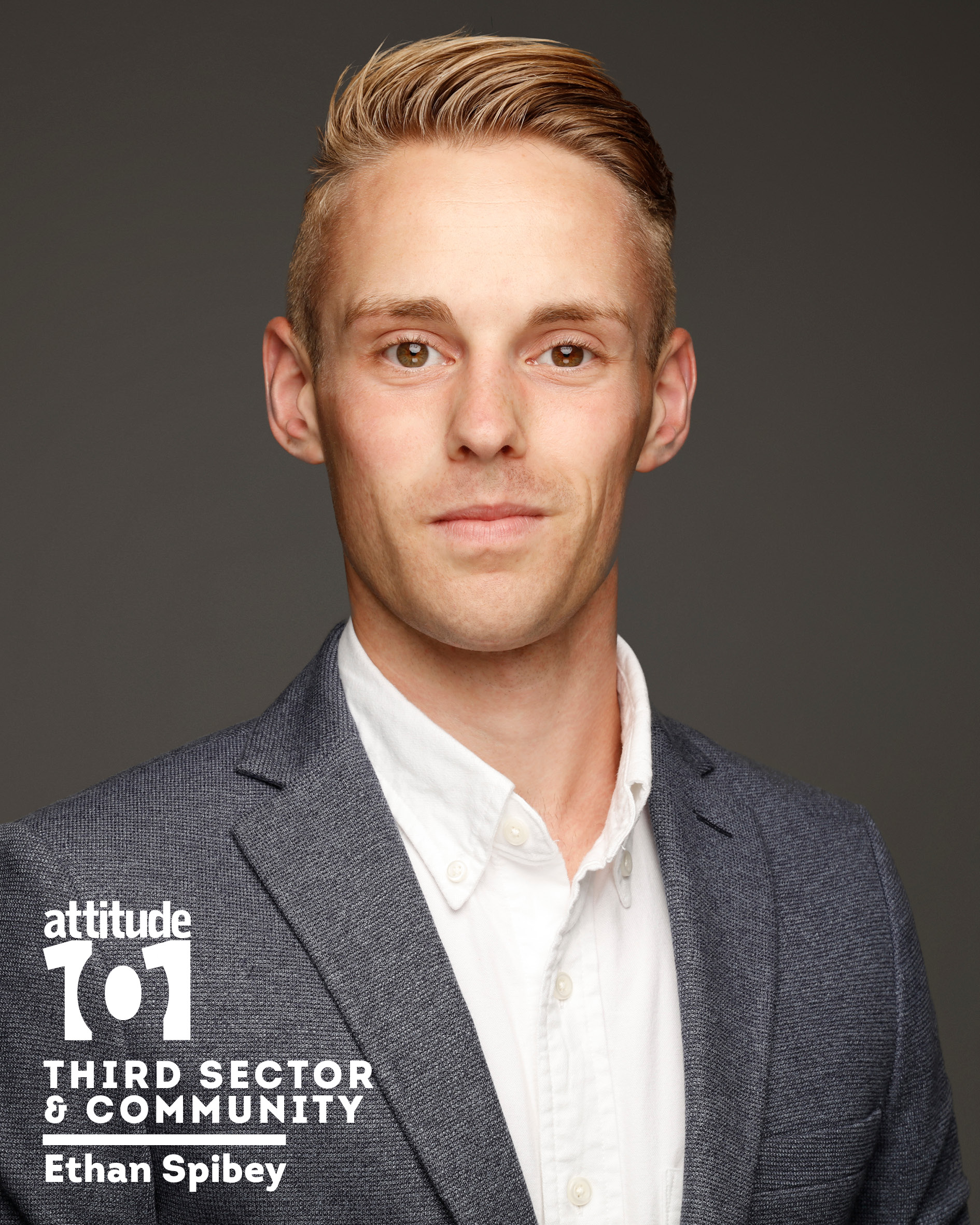 Marc Thompson – Co-founder of PrEPster and director of The Love Tank
Michael Kombol – Activist, RuRCHeDI
Jessica Stern – Executive director of OutRight Action International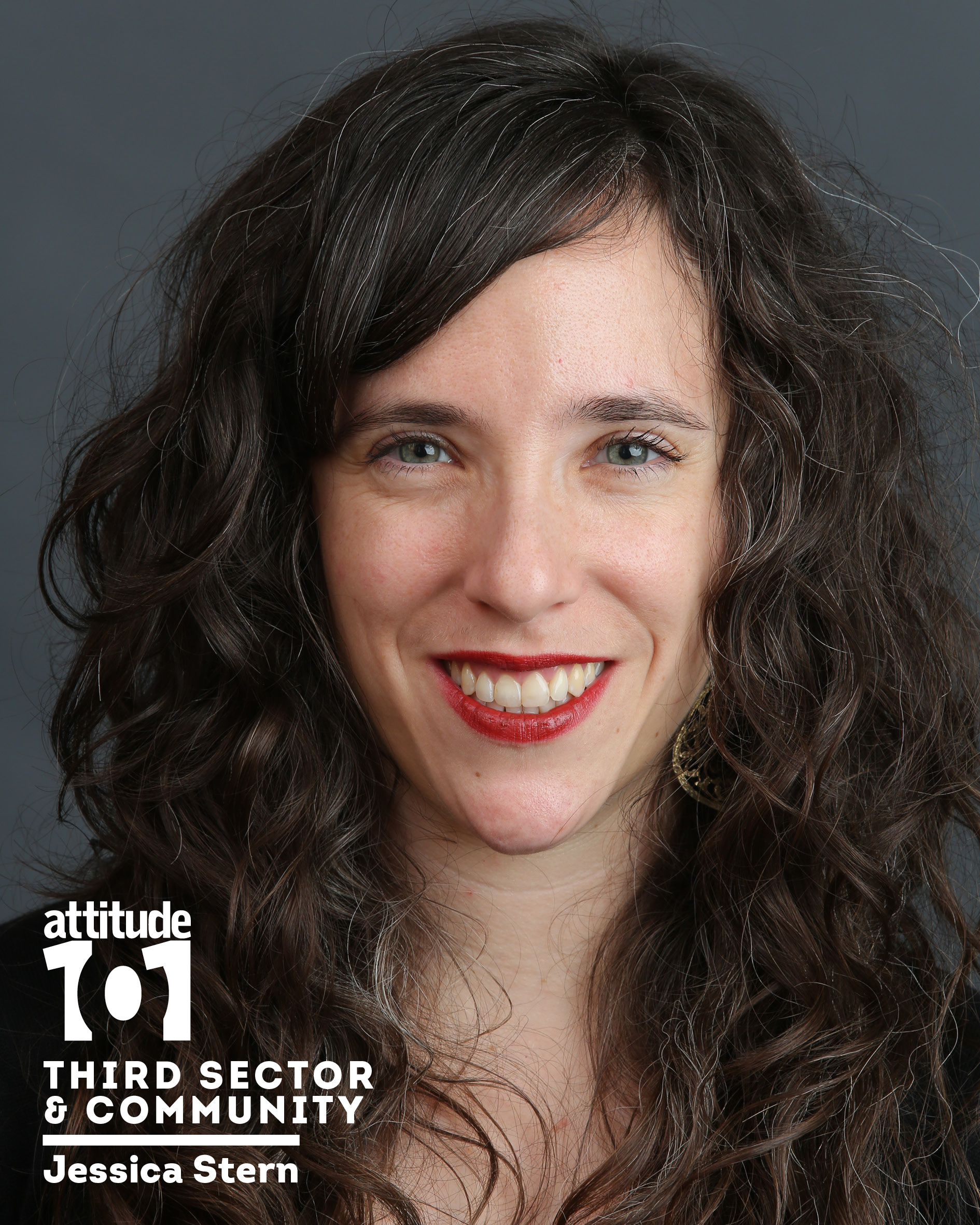 Greg Owen – Co-founder of I Want PrEP Now
Phyll Opoku-Gyimah (Lady Phyll) – Co-founder of UK Black Pride and executive director of Kaleidoscope Trust
Renae Green – Associate director, Transwave Jamaica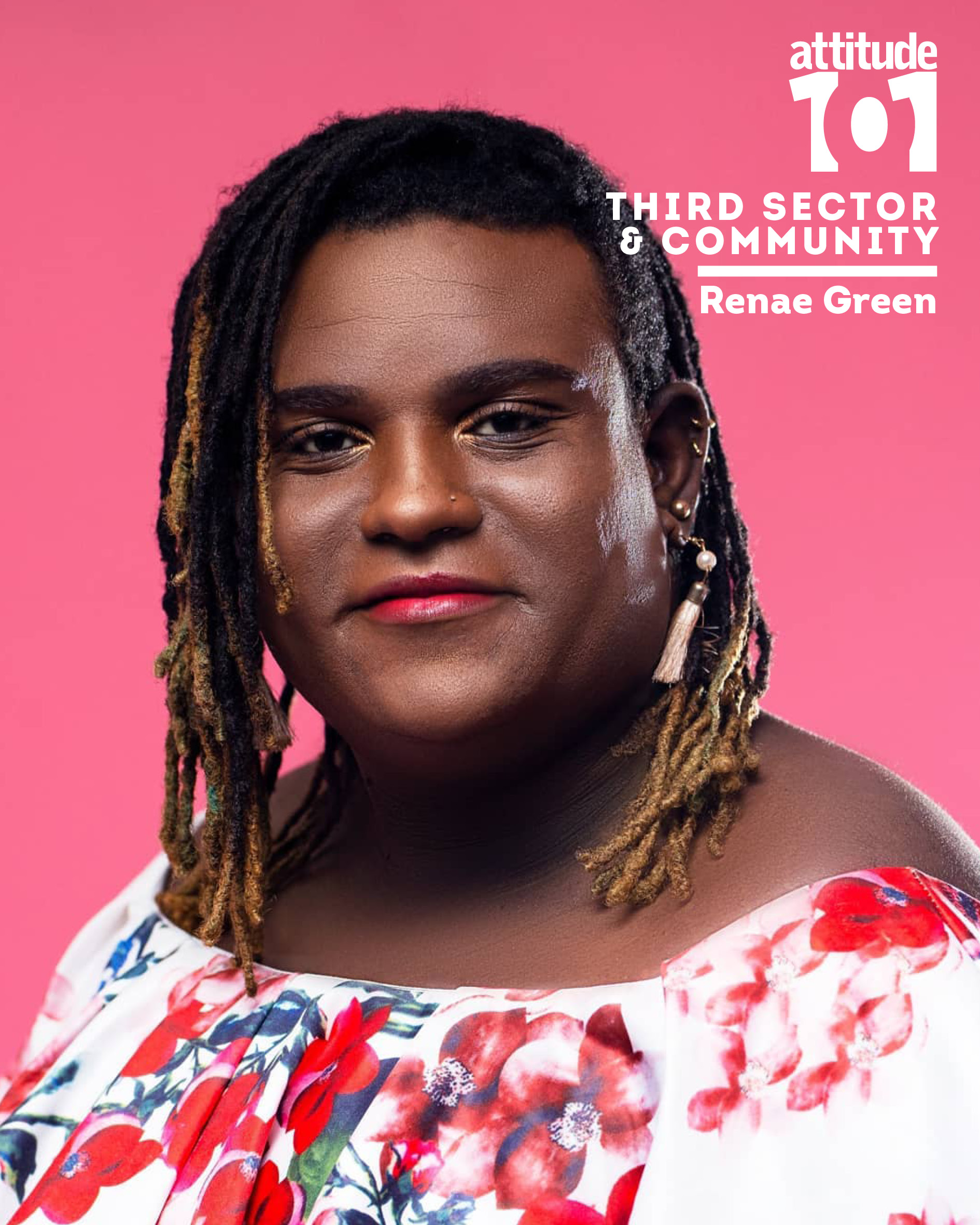 June Chua – Co-founder of The T Project
Ben Kaye – LGBTQ+ lead at We Are With You
Paul Kemp – Managing director at Brighton and Hove Pride
Find out more about these LGBTQ trailblazers in the Attitude 101 February issue, out now.
Subscribe in print and get your first three issues for just £3, or digitally for just over £1 per issue.