Alexander Skarsgård spent his weekend partying out at a gay club
Not the easiest person to spot, we'd imagine...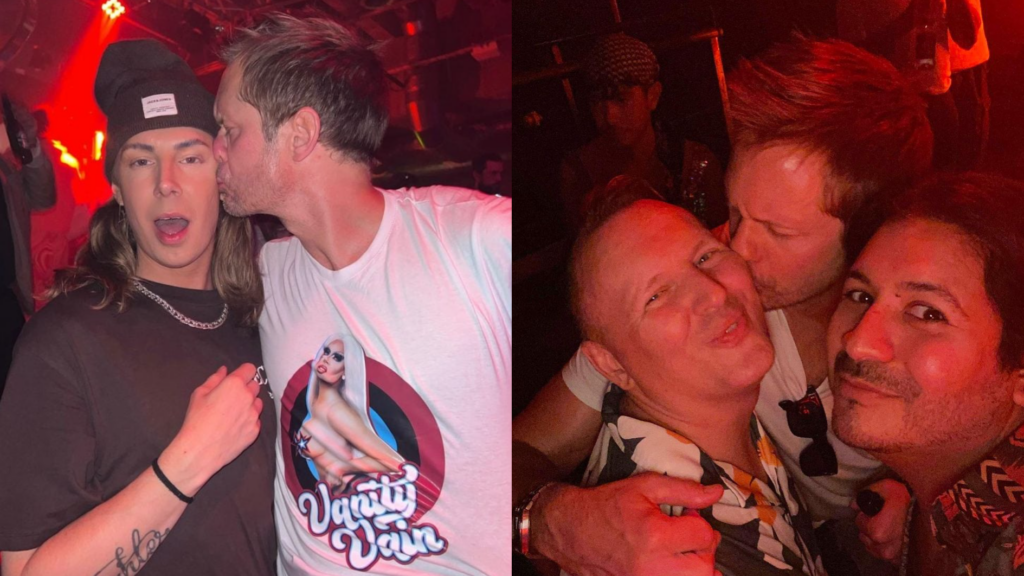 We didn't know it until now but the perfect night out is actually with Alexander Skarsgård in a gay club.
At the weekend, the Swedish actor, who has a son with the Swedish actress Tuva Novotny, was seen partying at Club Backdoor.
The Stockholm spot claims to be "Scandinavia's biggest" gay club.
The Alexander Skarsgård Fan Club were overjoyed to see the 6'4, 47-year-old star out and thriving.
Skarsgård spent the night kissing fans on the cheek and dancing to an endless mix of dance music.
"Hollywood kissed me and wore my merch," Swedish drag queen Vanity Vain posted on Instagram.
Vanity Vain came third on season 1 of Drag Race Sverige, Sweden's Drag Race iteration.
"Hollywood kissed me and wore my merch"
Skarsgård wore a white Vanity Vain t-shirt as he posed on the dancefloor.
Furthermore, he continued the night, rolling up his sleeves and his sunglasses hooked to the front of his shirt.
One user posted to X (formerly Twitter) a short video of Skarsgård dancing the night away.
The video now has over 620,000 views. The post has also received many comments varying in thirst levels.
Arms outstretched in the air to the beat, Skarsgård is dancing to Finland's Eurovision 2023 entry, 'Cha Cha Cha' by Käärijä.
Käärijä came runner-up in this year's competition. He lost to Sweden's Loreen who won for the second time with her anthemic pop banger 'Tattoo'.
Replying to the Skarsgård video, one commenter wrote: "If Alexander Skarsgård kissed me on the cheek I would go into cardiac arrest on the spot."
The sentiment is certainly shared in the ever-growing Skarsgård fan club.
Previously, the Succession actor has discussed looking up to his uncle who was gay. He's also demonstrated his role as an LGBTQ ally with roles in shows like True Blood.
In 2017 he responded to criticism of the show, in which he played the pansexual vampire Eric Northman, as "too gay". He then explained the metaphors for the LGBTQ community in the storylines.
"It's done in a very subtle way where people who have never met anyone who's gay or who have prejudice toward that community would still embrace the show and would still come up and be super excited about it.
"A lot of people who didn't have anyone close to them in the LGBT community had someone in their living room every Sunday night that they loved."