Luke Evans on his West End return in Backstairs Billy: 'I haven't had this work schedule for 15 years'
Exclusive: The Hollywood star talks winning a BAFTA, meeting the Royal Family and introducing his boyfriend to Boy George ("he calls me Linda!") at the Attitude Awards!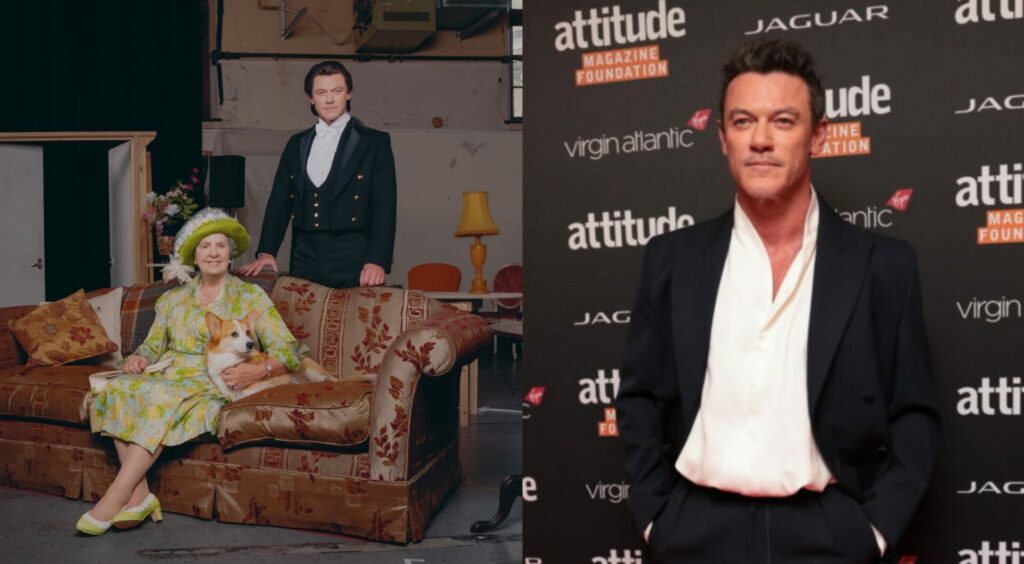 "I saw lots of good friends I haven't seen for a long time in the room, and Shirley Bassey of course – what else do you want from a night out?" So says Hollywood royalty Luke Evans of this month's Virgin Atlantic Attitude Awards, powered by Jaguar, where he had "a great seat, right at the front."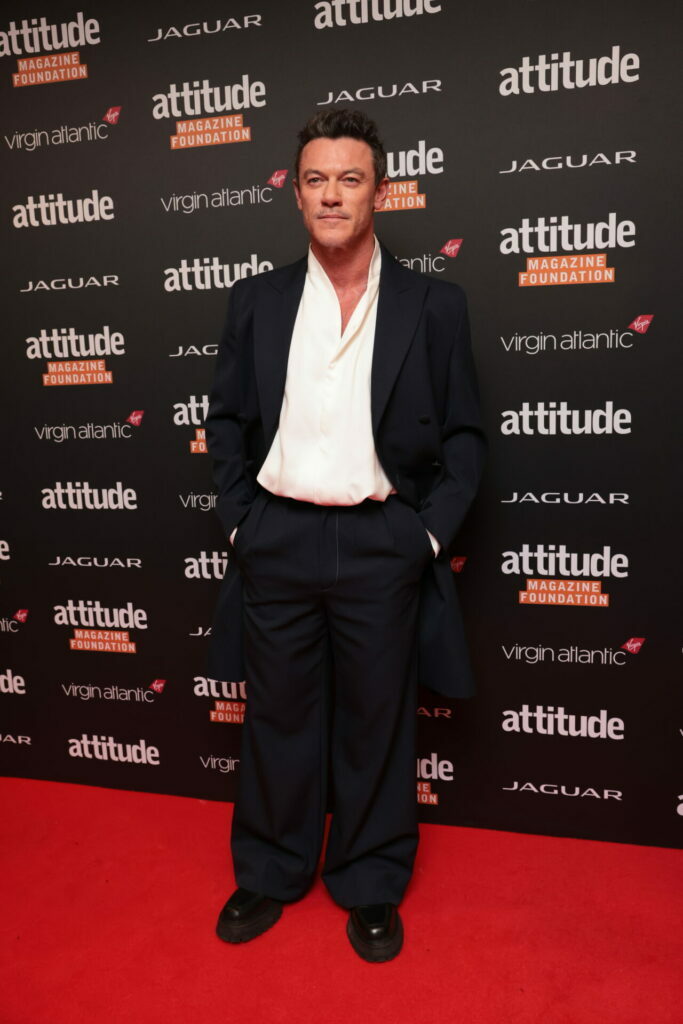 "There was so much warmth in that room – I felt solidarity." he enthuses. A prime spot indeed: he even caught this video of Gabriels' Jacob Lusk serenading Shirley with a rabble-rousing 'Diamonds Are Forever', later sharing the video with Attitude to use on our socials. 'Nice guy' is an understatement.
Luke previously won Man of the Year at the online-only event in 2020; this was his first time attending in-person. "I'm usually away filming at this time of year," he explains. Evidently, there are silver linings to the SAG-AFTRA strike, which has halted TV and film production and restricts Luke from talking about screen projects during our interview.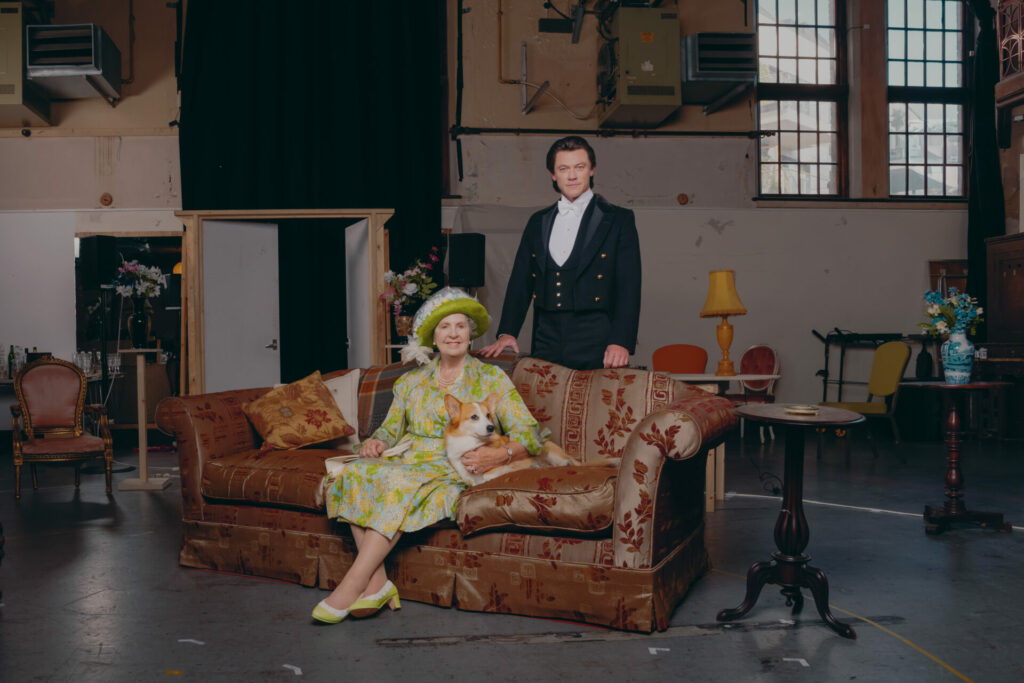 Not least freeing up his schedule to allow a West End return. Tonight, he begins previews of Backstairs Billy, a new comedy-comedy drama at the Duke of York's Theatre. In it, he plays the real-life William Tallon, or 'Billy', a gay man and close confidant of the late Queen Mother. Billy died in 2007 at the age of 72, after decades working as part of the Queen Mother's staff at Clarence House. Downton Abbey's Penelope Wilton ("I'm enamoured with her") co-stars, plus "two Corgis. Glorious dogs. So well-behaved. They're obsessed with Penelope!"
"He and the Queen Mother were inseparable. She did very little without him by her side. Or a few steps behind, holding the Corgi!" – Luke on William 'Billy' Tallon
It's lovely, Attitude notes, that a regular guy – albeit one known to the public, and with such an unusual life – is getting his story told. "Absolutely – his journey is quite extraordinary!" Luke agrees. "He was 15 when he started working for her. 15! He came from Coventry. No formal training. And he managed to survive. Not just survive, but rise to the top to 'Page of the Backstairs'." (It was this official term – meaning head position within a Royal Household – that prompted Billy's nickname, if you're wondering, and not the anti-gay tabloid press.)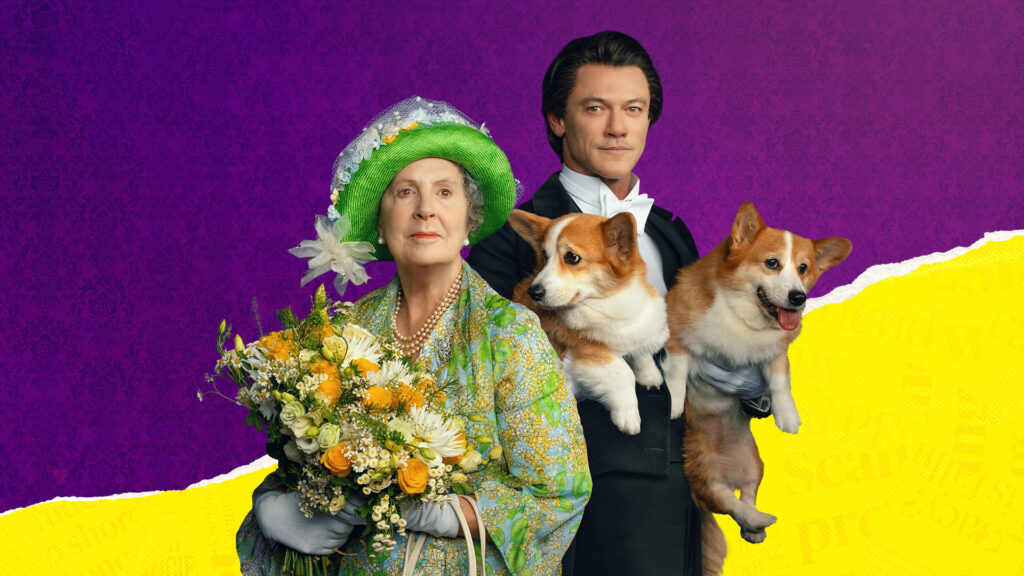 "He and the Queen Mother were inseparable," Luke adds. "She did very little without him by her side. Or a few steps behind, holding the Corgi! He was there to make sure she was treated like the the queen she was before her daughter became Queen."
"The Queen Mother had a wonderful sense of humour," he continues. "She loved meeting people. Billy organised the invitations and put lots of unusual characters together at these lunches and dinners. She had them every day of the week! She was a socialite."
Here, Luke talks Christmas in the West End, winning a 2023 BAFTA Cymru award (for his BBC 2 music special Luke Evans: Showtime!) and his friendship with Taboo collaborator Boy George.
How are you, Luke?
I'm good. We've just done a run-through of the play. I've got a few interviews, and then I'm going to have a small nap, because I'm shattered!
You were back in South Wales recently – how was that?
Great. That was for my BAFTA. It's something I wasn't expecting. I was just happy to be nominated. It was a shock for all of us. It was such a lovely moment. My mum and dad were there, my partner was there. I've now got a BAFTA on my counter at home, in front of a big bunch of flowers.
Did you spend the night in Newport?
I had to leave as soon as the dinner was over because I was in rehearsals the following morning in London – I had one glass of Champagne and slept all the way home. I don't have a base in Wales. Just my mum and dad's house. I try to go home several times a year if I can. But my family love to come to London. So most of the time, they're on the M4 and come stay with me. They're coming this weekend.
Did you get to meet Shirley Bassey at the Attitude Awards?
I said hi to her before we want in. A couple of years ago I sang with her on a show [Ball and Boe: A Very Merry Christmas] I linked arms with her and sang 'Let It Snow', which I'll never forget!
Did you stay for the afterparty?
I didn't! Again, I had to go home, much to my dismay, because I was working the next day. I slipped away when Becky Hilly was singing her last song.
We're discussing your latest West End role, but it's also 20 years since your first – Taboo. Did you catch up with Boy George at the Awards and reminisce about that project?
I did! He was on a table not far from me, so I went over. I wanted him to meet my partner! My friend wanted to meet him too. He was surrounded by drag queens and gays! I squeezed my way in and tapped him on the shoulder. He calls me Linda [inspired by Dynasty's Linda Evans.] He gave it to me in Taboo and it sort of stuck… He's the only one who calls me it! He's writing a book and he told me I'm in it.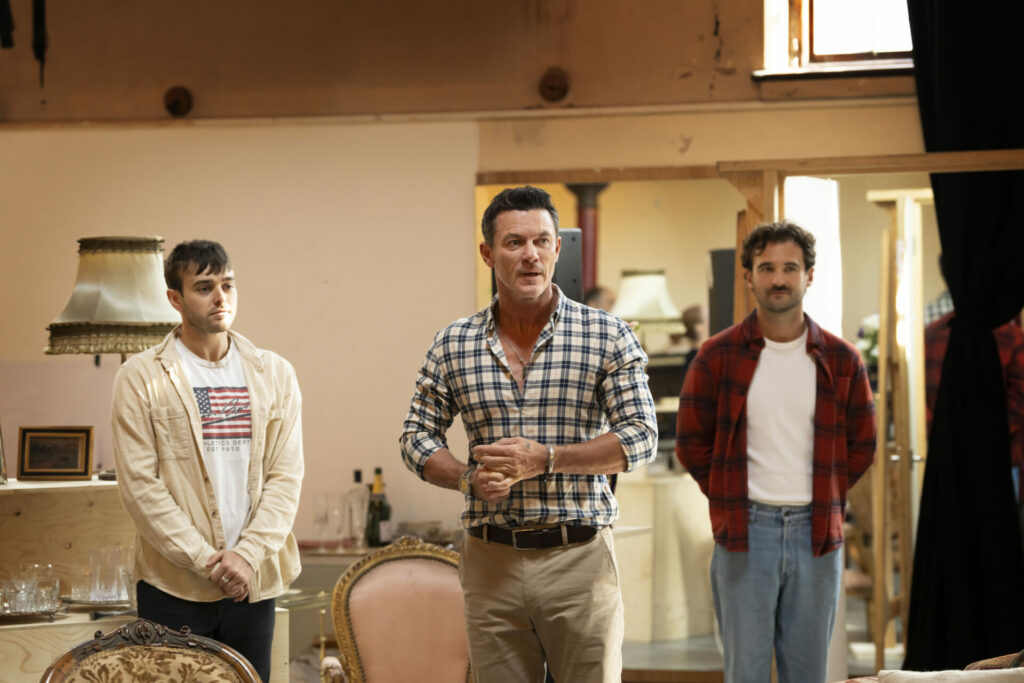 What's it like, originating a role? Is it extra pressure?
Absolutely. And I'm coming back to the theatre after 15 years. A lot more people know who I am this time. I've not chosen an easy journey. It's a very nuanced, comedic, detailed character. Who was a real person, so the pressure's on there. You're bringing to life someone who actually existed, known to people still alive. There's a sense of pressure to do Billy justice, to celebrate him. He was a larger than life character. Very funny, charming, brought light into a room. He obviously looked after the country's most popular person for 50 years. And he loved every second of it.
Sir Ian McKellen recently told me he likes to simplify life outside of work when on stage. What's your approach?
I haven't had this work schedule for 15 years. I'm actually looking forward to it. Once the play is up and running, you get the day to yourself to relax, go to the gym, cook lunch. Go into work early evening, do the show, then come home. I'm looking forward to being back in the West End, Theatreland, and being around theatre folk, seeing them for a drink after the show. I don't go into town very much. Christmas in the West End – there's nothing like it. I have people in almost every single night of the show. There will be a lot of coming to the dressing room to say hi, maybe a few dinners. I will have to monitor my energy levels though. The show is full-on. Being a butler, I don't sit down ever! I'm constantly topping people's drinks up – making gin and Dubonnets – setting tables, walking Corgis, cleaning up. An awful lot of work!
Are you a royalist?
I hate that word. It's such a weird word. It feels dated. I appreciate the work they do. The working Royals I've met – namely the Prince and Princess of Wales, and Prince Charles, now King Charles – they don't stop. They get up, put on a uniform, whatever that is, and go out and work solidly. They're not sitting on thrones being fed caviar.
I have a healthy respect for them. And they've always been very charming and nice to me. King Charles has the Prince's Trust, which I'm an ambassador for, which has done so much for young people from all walks of life, some of whom haven't had the best start in life. Giving them opportunities, mentorships, grants. That's putting your power to good use.
Backstairs Billy runs from 27 October 2023 to 27 January 2024.