Ian McKellen fears return of Section 28: 'There would be revolution in the streets'
Exclusive: "If you'd asked me six hours ago, I'd have said no," replied McKellen when asked if he fears a new government ban on LGBTQ discussions in schools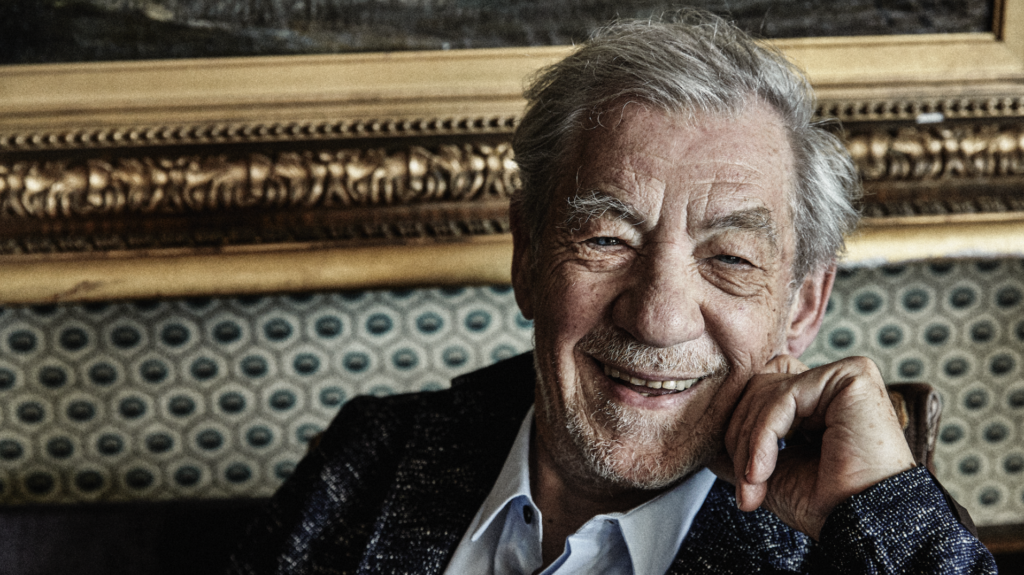 Sir Ian McKellen has admitted he fears a return of Section 28 in a new interview with Attitude, calling the prospect "dreadful."

The original law banning 'promotion of homosexuality' in schools was introduced by Conservative Prime Minister Margaret Thatcher in 1988.
Oscar-nominated actor McKellen famously came out publicly as gay in response to the legislation. He also co-founded LGBTQ rights campaigning group Stonewall alongside Lisa Power and Michael Cashman, among others, to protest it.

The law was repealed in 2000 in Scotland and 2003 in England and Wales. However, some worry a copycat of Florida's 'Don't Say Gay, Don't Say Trans' law could be introduced in the UK. The law bans all discussion related to LGBTQ existence across all grades.
Asked on Sunday 3 September if he shares fears of an imminent return of Section 28, or an effective 'Section 29', McKellen replied: "If you'd asked me that six hours ago, I'd have said no, I don't. But I talked to Michael Cashman. He says things aren't looking good, and that there are going to be restrictions on discussions about gender which you may or may not have. Which is to disadvantage trans people. If they think they're going to get votes by doing that, I think they're sadly mistaken."
McKellen – currently starring in the stage play Frank and Percy in London alongside Roger Allam – went on: "When I went round a lot of schools, which I did three or four years ago, I was amazed at the turnabout. Headteachers on the whole, governors always, other teachers always, were keen to get it right. And by get it right, they meant look after their charges."
"That law could be tweaked, and that would be dreadful" – Sir Ian McKellen
Lord of the Rings star McKellen continued: "I hope it's too late now, and that schools have reversed and follow the law. And do not discriminate on the grounds of sexuality. That's the law of the land. But I suppose that law could be tweaked. And that would be dreadful."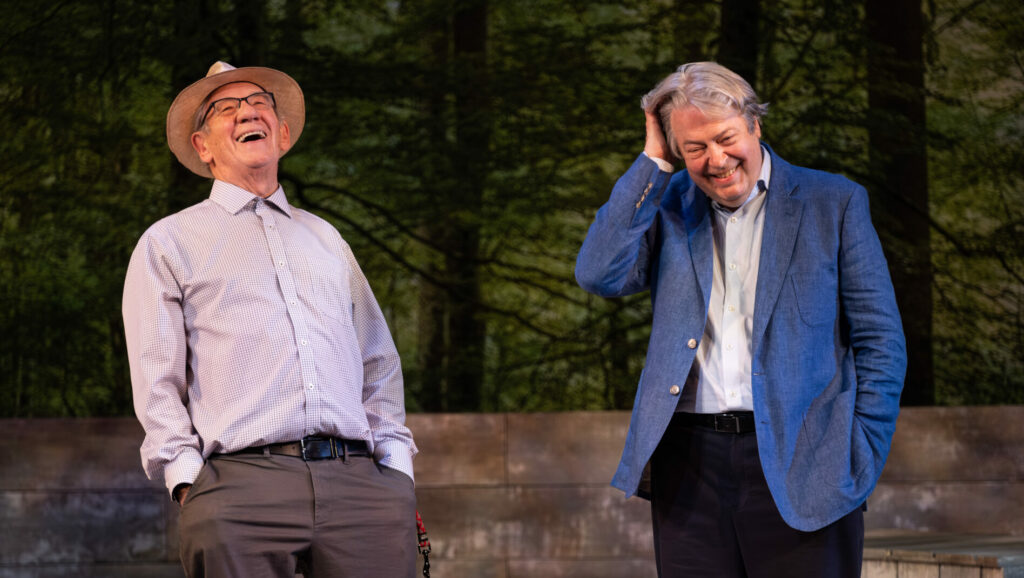 McKellen, 84, went on: "I went to a school in Windsor – I thought it was a secondary school, and got there to see the students were between seven and 13; I thought: 'I've nothing to say to these children!' They had quite a lot to say to me! I said: 'Will they be happy about me talking about being gay?' It was a question the teacher had never considered before. 'Why wouldn't they be?' Absolutely normal in that school. A private school. The boys and girls will be going to rather posh independent schools. Of course, they're at ease with talking about gay matters.
"A boy came up to me and said: 'You know my parents, David and Elton!' If you've got Elton John's son as a playmate, it's not going to be a problem for you to know Elton lives with a man and not a woman.
"I think governments who will now try to change things, put things in reverse will find it very difficult. I think there would be revolution in the streets, frankly."
"Children who are LGBT can be targeted by other children"
Under The Equality Act 2010 all schools currently have a duty to make sure students are not discriminated against because they are LGBTQ.
An official 2023 government document from the Department for Education ('Keeping children safe in education', or 'KCSIE') also states: "The fact that a child or a young person may be LGBT is not in itself an inherent risk factor for harm. However, children who are LGBT can be targeted by other children. In some cases, a child who is perceived by other children to be LGBT (whether they are or not) can be just as vulnerable as children who identify as LGBT.
"Risks can be compounded where children who are LGBT lack a trusted adult with whom they can be open. It is therefore vital that staff endeavour to reduce the additional barriers faced and provide a safe space for them to speak out or share their concerns with members of staff.
"LGBT inclusion is part of the statutory Relationships Education and Relationship and Sex Education and Health Education curriculum and there is a range of support available to help schools counter homophobic, biphobic, and transphobic bullying and abuse."
Russia's 'Gay Propaganda Bill', introduced in 2013, is widely interpreted as based on Section 28. It was expanded last year to ban 'LGBTQ propaganda' across media, cinema, books, and advertisements.
Attitude's full interview with McKellen and Allam, in which the actors tease a film version of Frank and Percy, will be published in issue 355 of Attitude, out 12 October 2023.
"It doesn't need much tinkering with to make it cinematic," McKellen told us of the story, adding: "A screenplay is being written as we speak."