Kit Connor says leaving Twitter was 'the best decision of my life'
Joe Locke also discusses people intruding on his and his co-star's personal lives.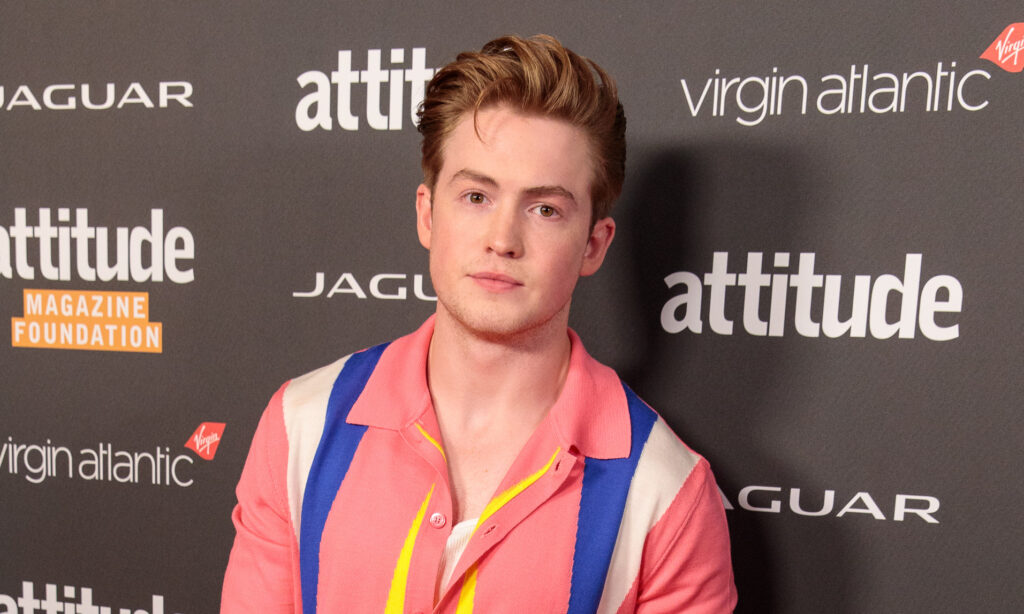 Kit Connor has said that leaving Twitter was "the decision of my life" after being the subject of 'queerbaiting' accusations.
The actor, 18, who plays Nick Nelson in Heartstopper, left the platform in September writing: "this is a silly silly app. bit bored of it now". He returned on 1 November to say: "back for a minute. i'm bi. congrats for forcing an 18 year old to out himself. i think some of you missed the point of the show. bye".
In a new interview with GQ in their Men of the Year issue, Kit and his co-star Joe Locke open up about the impact the show has had on their lives and the intrusions that have come with their fame.
The interview was conducted after Kit left Twitter and before he came out.
Discussing social media Kit states that leaving Twitter was "the best decision of my life" and reminds people that "Social media is not a window into my soul at all".
On having to deal with people talk about him online Kit says, "In many ways it's great, but as someone who's in the public eye, if you look for people saying bad stuff about you, you'll find it."
He also admits to "almost" seeking out negative press at times. "You want to know what people are saying. Everyone wants to be liked, which is slightly heartbreaking when you're in the position of someone like me or Joe."
Meanwhile, Joe Locke, who plays Charlie Spring, calls out the "gross and perverted" speculation about his life.
Since debuting to the world in the Netflix series that became a smash hit this summer, the actor, 18, has also had to contend with people discussing his life on very public forums.
Addressing tabloid speculation about him and who he might be dating, Joe slams those behind it.
"The idea of a tabloid being interested in a teenager's love life is really gross. Someone making money out of rumours about who I – an 18-year-old boy – might be liking or talking to, it's really gross and perverted."
He adds, "I'm 18… I don't know who I am yet."
He also details having to unfollow friends and family after unwanted messages came his way, as well as his mum changing her names on social media to protect her and Joe's information.
The connection and friendship between Joe and Kit, however, remains pure.
Kit shares with GQ, "Joe's really been such a lifesaver in so many ways for me; as a support system and a friend to go through everything with."
Joe's response is: "I've tried to do the same for him. I don't think Kit really understands what an incredible person he is."
The two also open up slightly in regard to what fans can expect from Heartstopper's second series.
Among that is Charlie's eating disorder as seen in the web-comic source material. On that storyline Joe says, "I feel like everyone sees weaknesses and problems in their own bodies. [For me], they've been heightened in the last year because more people are seeing my face and seeing the things that I hate about myself."
Kit teases his character's story will be similar to the comics but ever so slightly different and that sticking faithfully to the source material is "an amazing pressure to have".
Heartstopper season two is currently filming and is expected to be released in 2023.