Keke Palmer 'never forgot' the reaction to Ellen DeGeneres' coming out
"That kind of stuff sticks in your brain like 'Oh, you'll be outcasted.'"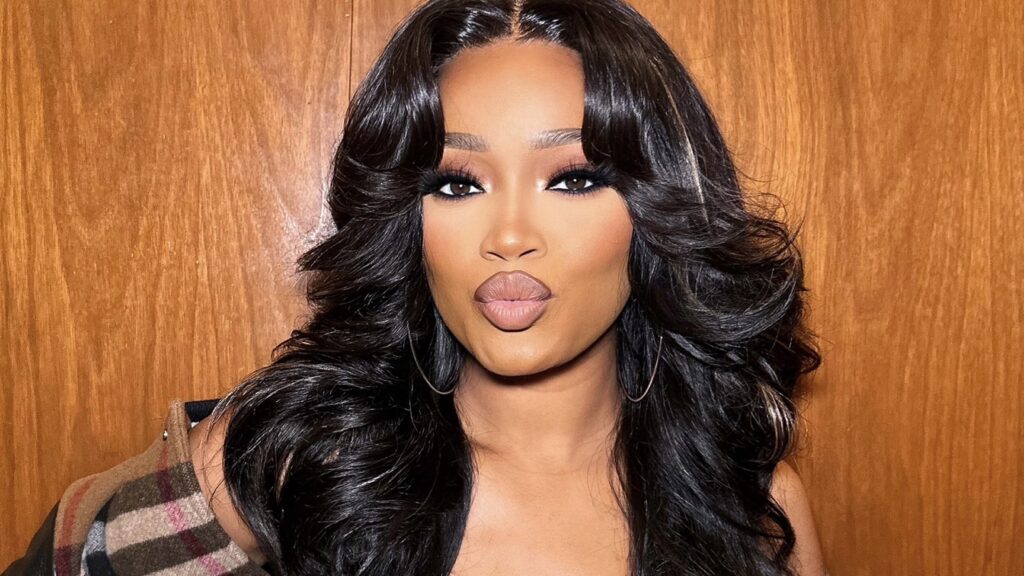 Nope star Keke Palmer has said she "never forgot" watching the reaction to Ellen DeGeneres coming out in the 90s.
The actress, 29, has spoken about her own sexuality on several occasions, most recently as she collected the Vanguard Award at the Los Angeles LGBT Center in April.
Palmer discussed things again as she joined Raven-Symoné and her wife Miranda Maday on The Best Podcast Ever with Raven and Miranda.
Symone and Palmer discussed the reaction to celebrities' queerness when they were growing up, notably Ellen.
The reactions, often negative, made both stars feel they shouldn't be open about their own queer identities.
"I will never forget when Ellen's first show… I remember this vividly as a kid. When Ellen's first show was on and on the last episode, well, it became the last episode. She was like 'I'm gay' and it was like the next day the damn show was cancelled.
"I never forgot that. I never forgot that as a kid. That kind of stuff sticks in your brain like 'Oh, you'll be outcasted.' Something's quote-unquote 'wrong with you'."
The Hustlers star also said tried to push her queerness "to the side" because she liked men as well.
"There is like an unsaid thing that can make you feel – and because I liked guys too, I was kinda like, 'Well, we don't have to talk about it,'"
She added: "That's another extra thing that no one really has to know about. I don't really have to live out."
Palmer discussed feeling like things changed in her teens when she realised she should stop overthinking and judging herself.
"I ultimately just feel like the acceptance of that part of myself, in general, was part of my process of being able to have love in my life."
Check out the full interview below.