Heartstopper's Alice Oseman discusses asexuality and Issac storylines in S2: 'Netflix will hate me for spilling!'
Exclusive: "I hope it changes the world!" says Alice Oseman, who is Attitude's Person of the Year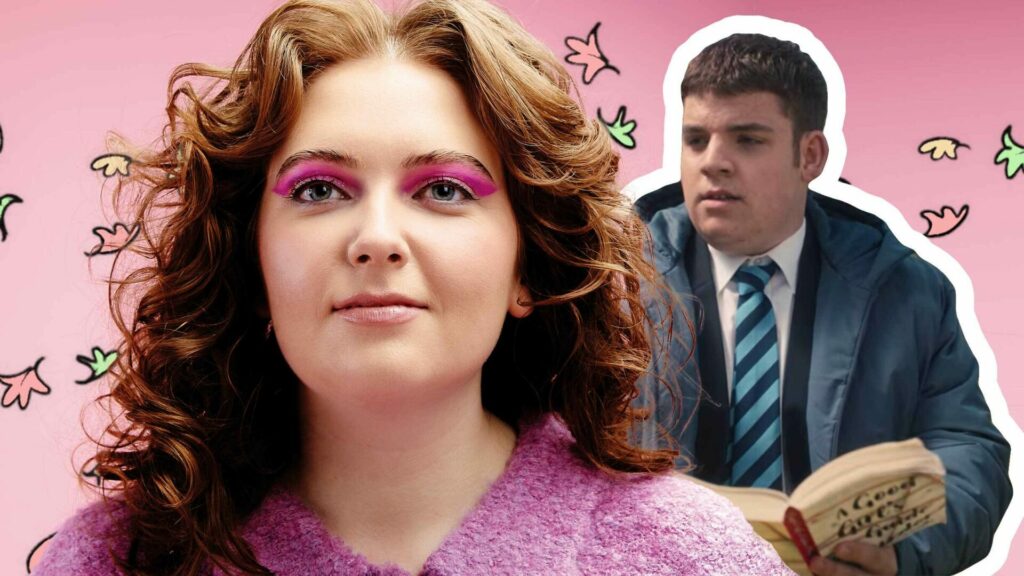 Heartstopper creator, Alice Oseman, has spilled the beans (a little) about what we can expect from fan favourite character, Isaac, in season two of the hit series.
Oseman, who created the original webcomic as well as the scripts for Netflix's adaptation, is Person of the Year in this year's Attitude 101, empowered by Bentley.
Speaking to Attitude in the latest issue – available to pre-order now – Oseman teased that asexuality will be explored via the character of Isaac (Tobie Donovan) in the upcoming season.
"Netflix will hate me for spilling, but yes, asexuality will be discussed on TV in a big way. I'm excited. I hope it'll change the world."
They continued: "I hope when it happens in Heartstopper it doesn't feel like a lesson. You know Isaac, you care about him, and now you're going to learn something new about him."
Oseman, who identifies as an asexual aromantic (little-to-no sexual attraction, or little-to-no romantic attraction) also discussed how people remain confused by the terms.
"For most people, they're the same. But for aro/ace people they can differ. I am both ace and aro."
They also explained that people will often approach them with preconceived notions about their identity.
"No one is asking deep questions," they said. "It's a complicated thing to understand about yourself. People are asking the wrong questions."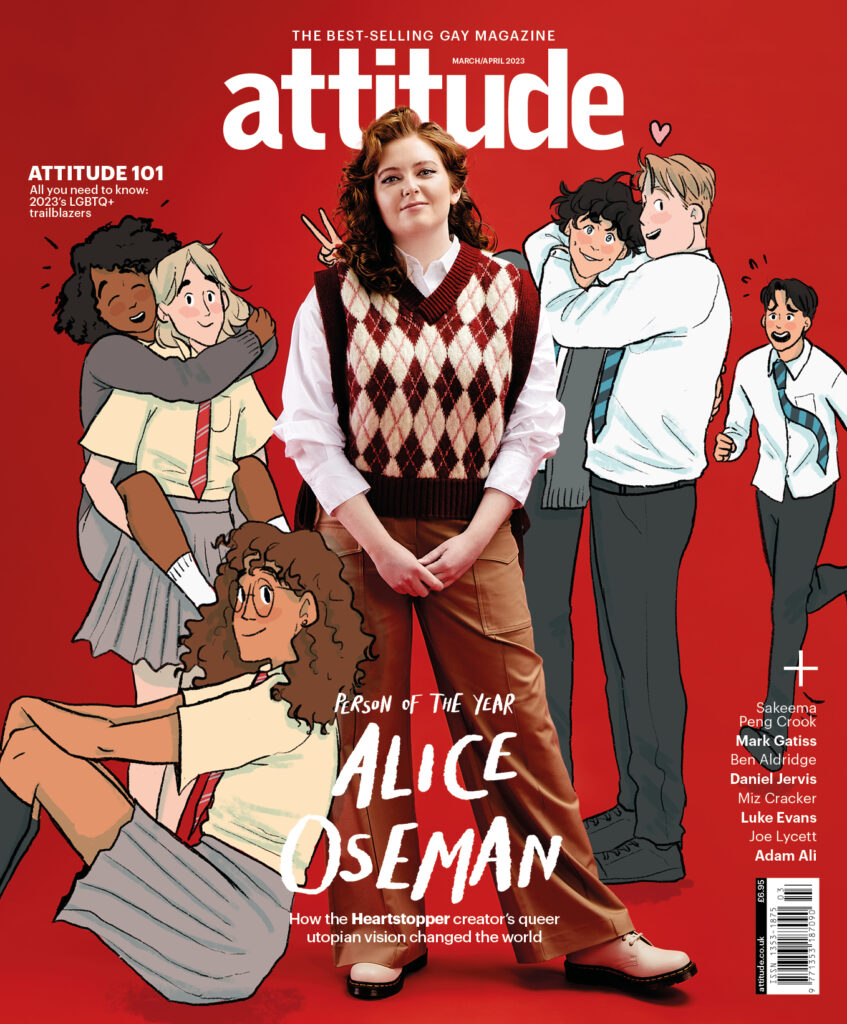 Alice was today unveiled as the leader of the annual Attitude 101, empowered by Bentley list of 2023.
They designed a bespoke illustrated image for their Attitude cover moment (above) and will be honoured at a special lunch on Friday 10 February.
The full list of LGBTQ trailblazers will also be revealed on Friday.
You can read the full interview with Alice in issue 351 – available for pre-order now.