Hannah Waddingham Home for Christmas review: 'The very definition of star quality'
"Let's hope for another one in our stockings next year!"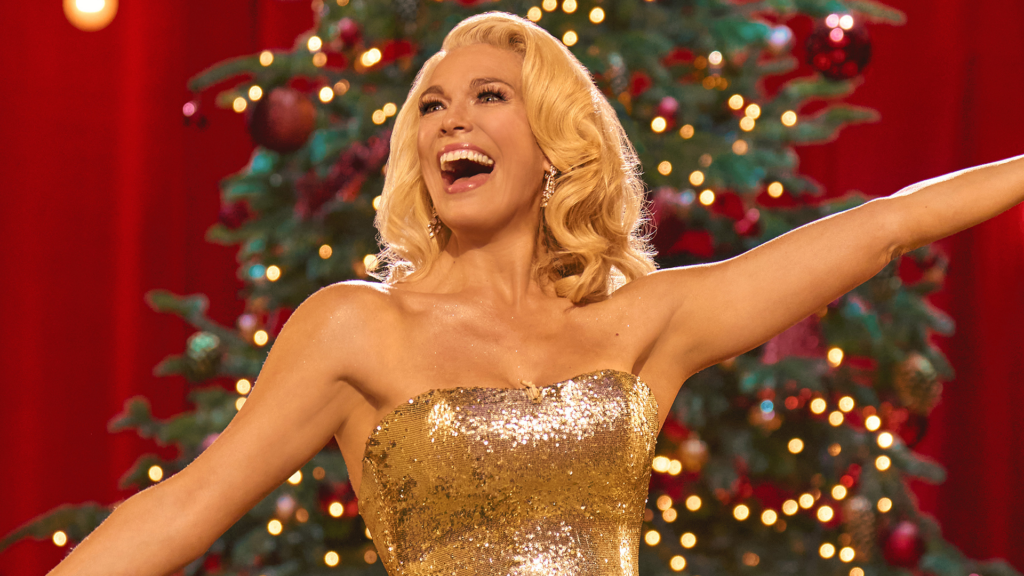 What a way to kick off the Christmas season! Star of Ted Lasso, Hannah Waddingham, has a Christmas special, Hannah Waddingham: Home for Christmas. And it's the most perfect and joyous way to get you excited for the holidays this year.
Already an undisputed legend and icon, Waddingham has ascended even further into the stratosphere with this special, something she confessed had been a lifelong dream of hers to do.
And she's smashed it out of the park, proving once again why she is the bright shining star she is. As well as killer, show-stopping vocals Waddingham also brings her characteristic warmth, humour, and infectious energy to the 45-minute special.
Waddingham has also recruited some celebrity friends and co-stars to help her raise the roof at London's Coliseum. Some of the stars of Ted Lasso, heartthrobs Luke Evans and Leslie Odom Jr, and Eurovision's Sam Ryder all make notable appearances joining in classic Christmas hits and adding a sprinkling of extra comedy here and there. Phil Dunster, completely removed from his Ted Lasso character, Jamie, deserves special mention for his appearance with The Fabulous Lounge Swingers. In 'Have Yourself a Merry Christmas' he shows off his velvety soft vocals and leaves the audience wanting more. We also hope Nick Mohammed has made it down from the ceiling by now.
'Winter Wonderland' and 'Run Rudolph Run' are also among the Christmas classics Waddingham puts her musical talents to. However, few can top the spine-tingling rendition of 'O Holy Night' and the all-around magical epitome of a showstopper, 'It's the Most Wonderful Time of the Year' which brings the show to a natural and fantastic end complete with support from the ever fabulous London Gay Men's Chorus.
From the moment Waddingham is raised onto the stage shining like a star in her glitterball dress (followed by a sensational, slinky, and sexy red velvet number before looking the vision of an angel in white at the show's close) Waddingham weaves through her setlist taking pauses to pay tribute to her mother, as well as her daughter, who sits in the box Hannah once occupied as her mother sang in the Coliseum's choir.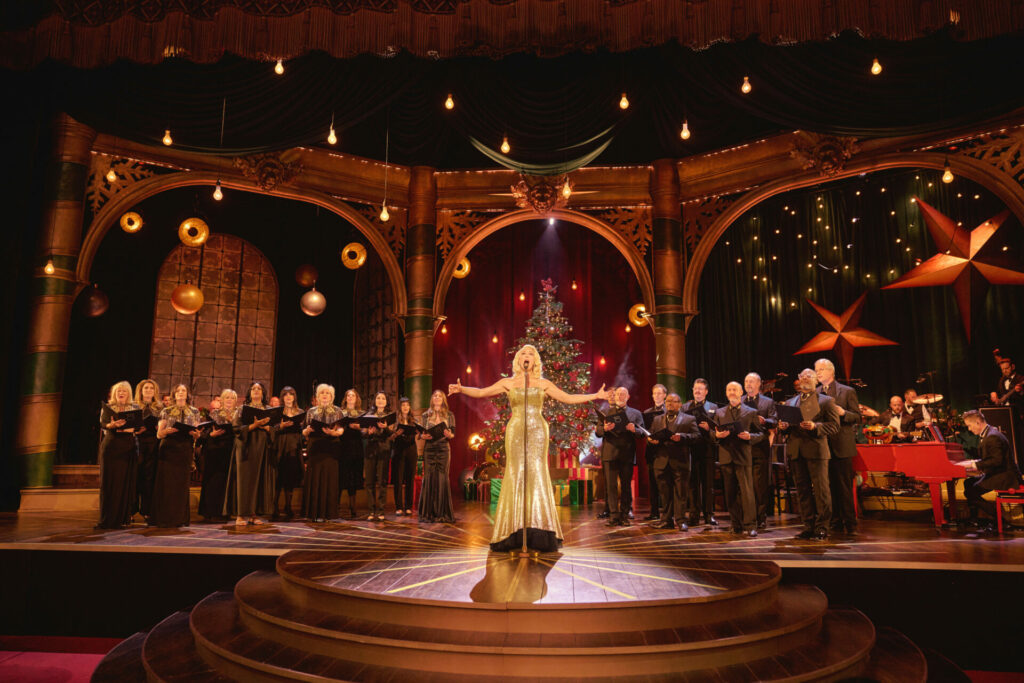 The special is as much a celebration of Christmas and Waddingham's love for it as it is a personal moment for the star to take stock of everything that has come before and what has brought her onto the stage in front of us. If this special proves anything it is that Waddingham is the very definition of star quality. Let's hope for another one in our stockings next year!
Hannah Waddingham: Home for Christmas is available on Apple TV+ from Wednesday 22 November.