Greta Van Fleet light up Manchester stage in rainbow lights for lead singer Josh Kiszka
One concert-goer said "I had to hold back tears!" at the touching display of solidarity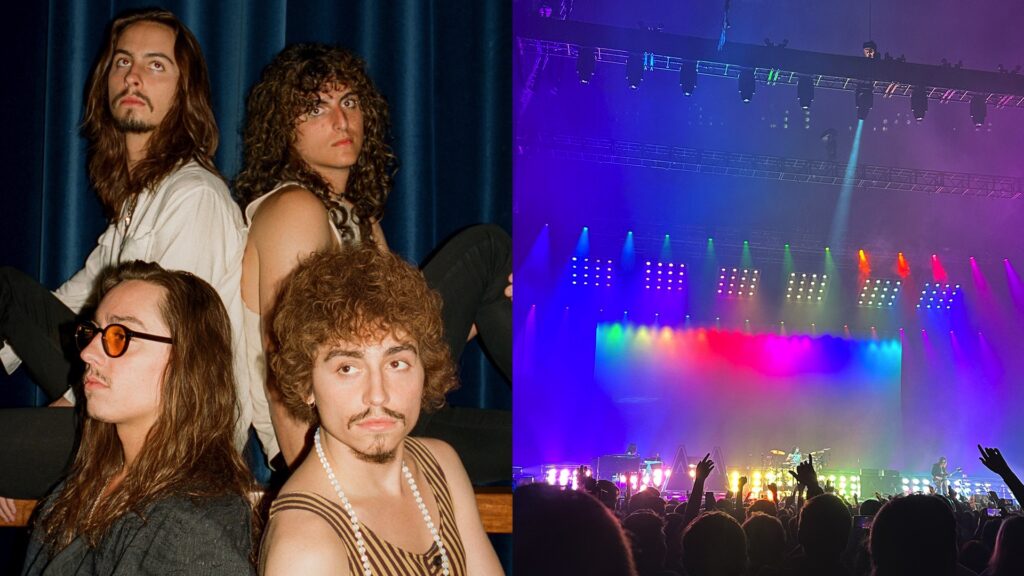 In a lovely display of love and solidarity with lead singer Josh Kiszka and the band's LGBTQ+ fans, the band Greta Van Fleet lit up the stage of one of their concert in rainbow lights.
Kiszka came out as gay in an Instagram post in June writing that he had been "in a loving, same-sex relationship with my partner for the past 8 years."
At the band's performance at Manchester's AO Arena on Sunday (19 November) the stage was lit up in rainbow colours. This happened as the band performed 'Light My Love'.
The moment was then celebrated by concert-goers on social media with one writing on X: "WOW!!"
Another fan shared footage of the gig including a moment where sparks rained down on the stage as well.
Someone else described it as the "best night of my life!" Another said "I had to hold back tears!" at the touching display of solidarity.
In June, Kiszka also said he was motivated to come out due to anti-LGBTQ+ laws in Tennessee, his home state.
"It's imperative that I speak my truth for not only myself, but in hopes to change hearts, minds, and laws in Tennessee and beyond," he wrote.
The Greta Van Fleet singer also said: "These issues are especially close to my heart as I've been in a loving, same-sex relationship with my partner for the past 8 years. Those close to me are well aware, but it's important to me to share publicly."
Kiszka added: "The LGBTQ+ community is a cultural pillar, constantly championing positivity and acceptance through art, music, literature, film, and most importantly, legislation.
"The greatest mortal gift of all is our capacity to love and as we travel through time, may our greater understanding of the matter around and within us teach us to love ever deeper."