George Michael wanted 'hardcore porn' movie version of 1998 'Outside' video
"I think it got canned" says the director of 'Outside' of the planned porn version of the clip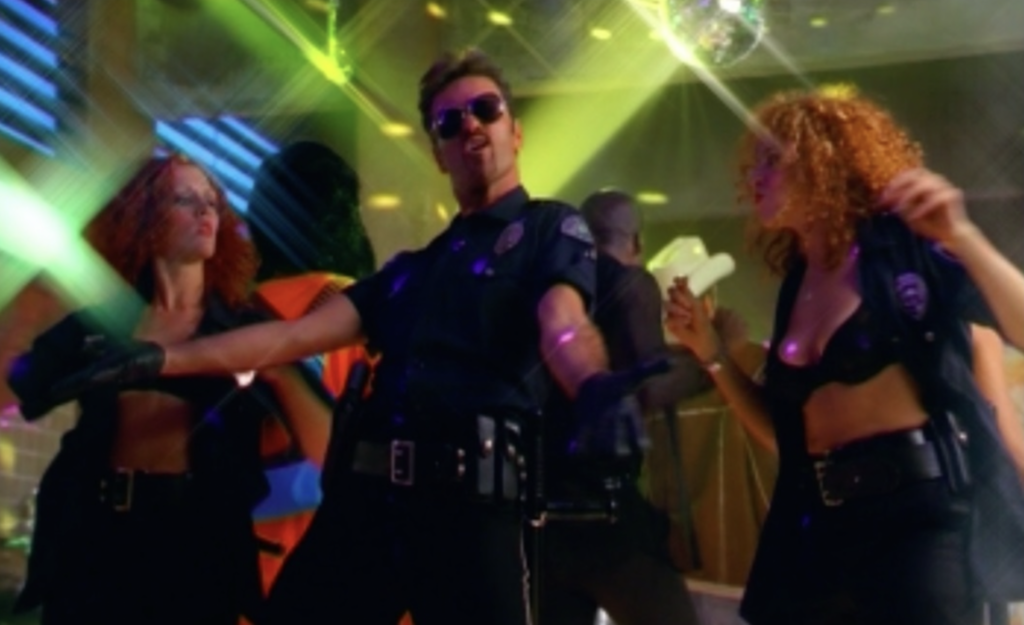 George Michael wanted to make a hardcore porn movie inspired by the cheeky music video for his 1998 single 'Outside'.
The claim was made by the video's director, Vaughan Arnell, in Channel 4 documentary George Michael: Portrait of an Artist, which aired last night.
The iconic clip featuring a disco in a men's public toilets attended by police officers. The scene is a nod to Michael's arrest for allegedly performing a lewd act in a public toilet in 1998, after a sting by a plainclothes police officer.
"It got canned" – 'Outside' video director Vaughan Arnell
"He wanted to develop it more to make a secondary video, which would be a more hardcore porn version of it," said Arnell in the film.
"The idea was to actually expand the video and make a porn movie of it as well but it never finally got made," added Arnell, who also directed Michel's 'Fastlove' video. "I think it got canned."
Michael was fined £500 and given 80 hours of community service for engaging in the 'lewd act'. The arrest prompted George to come out publicly as gay.
The 'Don't Let the Sun Go Down On Me' singer died of heart disease on Christmas Day 2016.
Arnell is also known for directing Geri Halliwell-Horner's video for 'Look At Me' and 'Pure Shores' for All Saints. He has also made videos for Robbie Williams, One Direction and Texas.
Watch the trailer for George Michael: Portrait of an Artist below.