Partner of Selling Sunset star G Flip shares cute story about parents learning pronouns
"I thought it was the cutest thing"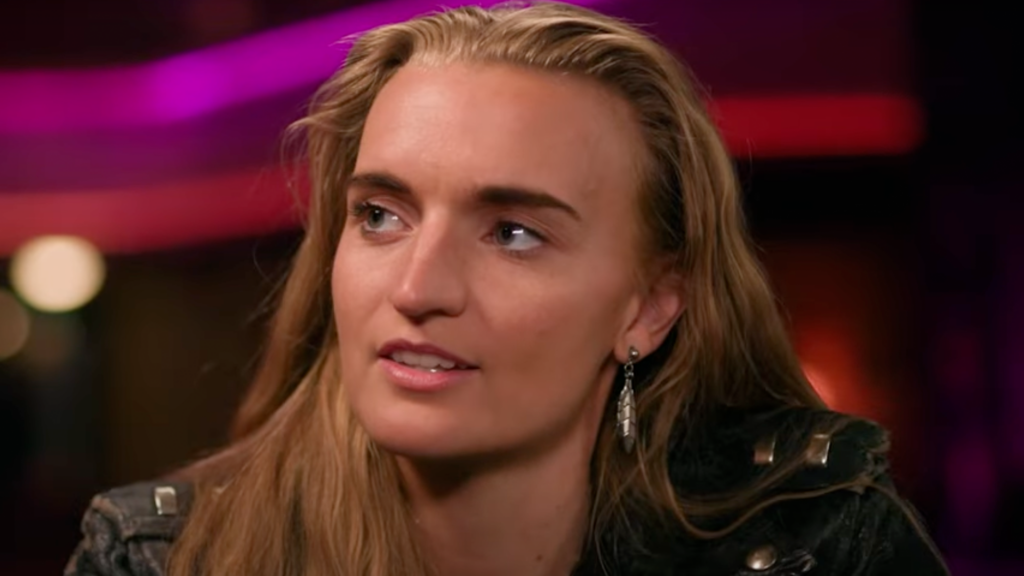 The non-binary musician, G Flip, has shared a cute story about how their parents have educated themselves on using they/them pronouns.
The Australian musician is married to Selling Sunset's Chrishell Stause and goes by they/them pronouns, as Stause recently had to clarify on the show.
Speaking to Take 5 with Zan Rowe recently, G said that coming out as queer and gay "was really easy" for their parents. "It was really not a big deal," they explained.
However, G's non-binary identity was harder for their parents to understand due to a lack of representation.
"They didn't know much about it. They didn't really understand," continued G. "It hadn't been talked about much, I feel like, in Australian media. So, my parents really struggled with it and didn't get it."
However, they then went on to share that over the last few months their parents have made a concerted effort to get pronouns right. It was here G shared a cute story from their dad.
"My dad, he called the other day and he's like: 'So, my mate asked me, you know, is G your daughter or your son?' and I was like, 'What did you say, dad?' And he's like, 'Well, I made up my own word for you, you're my daughson.' A daughter and a son."
G Flip added that the exchange almost left them in tears. "I thought it was the cutest thing and I was like: 'Thanks, dad. Yeah, I'm your daughson'." They then added that "representation really matters."
G and Stause got married in Las Vegas earlier this year after meeting in 2021. Sharing a reel on Instagram at the time Stause said: "Love doesn't always go as planned… Sometimes it's immeasurably better."