Why it's time for 'Modern Family's Pepper to get a spin-off
By Ryan Love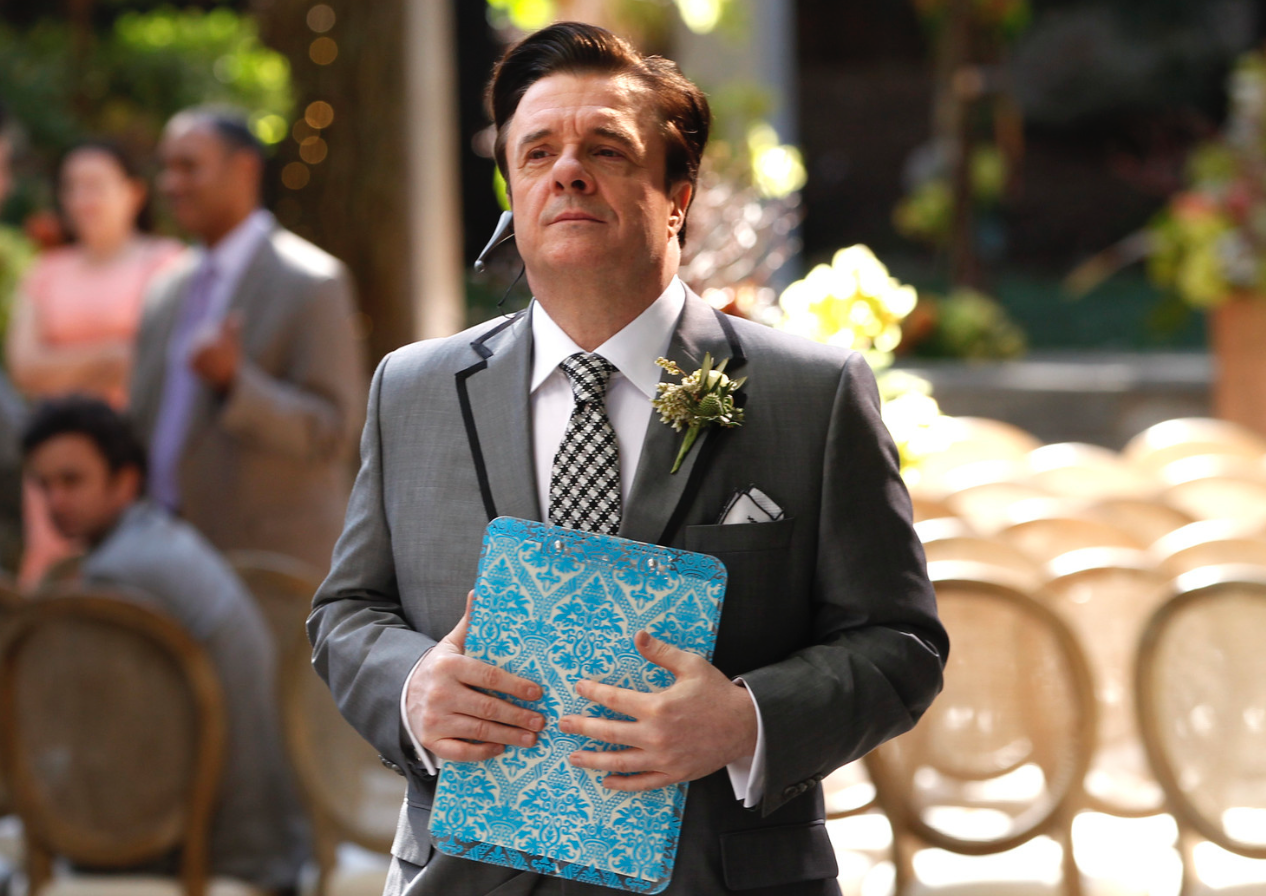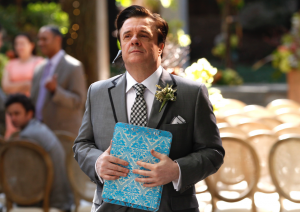 Modern Family
boasts one of TV's finest ensemble casts – from the eye-wateringly stunning Sofia Vergara as glamorous Gloria Pritchett, to young Aubrey Anderson-Emmons, who is always on hand to deliver a stinging one-liner as Cam and Mitch's daughter, Lily.
But the show also has a rich cast of supporting stars who viewers love just as much. And of them all, it's the effervescent Mr Pepper Saltzman who has won my heart the most.
Since his debut in series two's 'Earthquake' episode, the exquisite Nathan Lane has not been shy about his spin-off ambitions. Speaking last week, Lane joked that he has still not heard about his own series, which he has already christened A Dash of Pepper – and added, perhaps pointedly, that the "fun" idea is "worth a lunch" with Modern Family creators Christopher Lloyd and Steven Levitan.
I certainly believe the time is right for loveable Pepper to take center stage.
Introduced as the host of ever more flamboyant themed parties, Pepper was first seen delivering his disparaging verdict on the "small ground-floor home" of Cameron, his ex-boyfriend, and Mitchell. His snobbish put-downs were instantly hilarious, but we've since got to learn more about the man known for his sharp suits and even sharper tongue.
As a party planner, Pepper takes on the perhaps unenviable job of organising Mitch and Cam's nuptials – his 54th (!) gay wedding. Just one memorable one-liner from the build-up: "The idea of two men being able to marry seemed like a fantasy, so I see you riding down the purple aisle on a Unicorn."
Imagine the spin-off possibilities: Pepper taking on the world, one gay wedding drama at a time. We already know his partner, Ronaldo, and we've been told he has an off-screen son – who we last heard was in the Navy – so there's an extended family already in place for development.
That's before I get carried away writing the storyline that finally sees one of Pepper's iconic parties take place on-screen – yes, this is also the crossover episode that sees Mitch and Cam unable to find an excuse not to attend.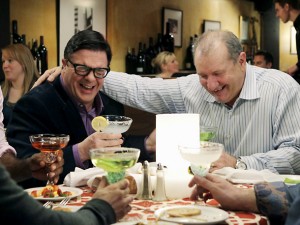 And who can forget when golf-loving Pepper ("I like big putts and I cannot lie") and Jay became temporary BFFs after a drunken night out with Mitch and the boys. Their day out was a wasted off-screen adventure. The possibilities are endless!
Some fans have speculated that while American viewers may have taken Mitch and Cam into their hearts, they may not be ready for a character as gay and in-your-face as Pepper to go solo and head up his own show. I really don't think this should be an issue, though. The failure of Ryan Murphy's The New Normal to secure a second series shouldn't be seen as an indicator as to how a US audience might take to a gay sitcom lead. Like Mitch and Cam, Pepper is not a character defined by his sexuality, but one whose personality and heart make him much more than a stereotype.
So yes, it's time for Pepper to shine for his own half hour each week. Over to you Mr Lloyd and Mr Levitan: as the great man himself once said, "I think someone needs a pepper talk."
We recently shared ten reasons we love Cam and Mitchell from Modern Family – click here to read the full article.
More 'Modern Family':
'Modern Family' star: 'I refused picture with Rick Santorum'
Iran's 'Modern Family' remake writes out gay couple
'Modern Family' star: 'Cam is a bossy fussy bottom'