Tulisa is giving us serious throwback vibes with her new song Sweet Like Chocolate which samples Shanks & Bigfoot's hit song of the same name.
After two years of silence from the singer, she is set for a comeback to music after posting a short clip of the upcoming track.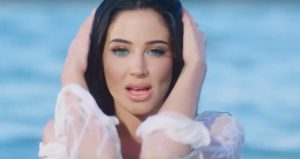 Tulisa said to the Sun: "I've taken the chorus of an old school classic and written around it."
Tulisa recently performed at Manchester Pride (26th August) where she sung the song which really got the crowd dancing.
After the gig she spoke to Manchester Evening News, telling them: "Music is what it's about for me at the moment. There are other things in the pipeline, I like to have my fingers in a lot of pies, but at the foundation of it all is the music."
'Sweet Like Chocolate' is set for release this Friday (September 2).