Bobby Berk might be renowned for his sunny disposition on Netflix's Queer Eye, but the interior design guru spent years battling his inner demons after growing up in a deeply conservative evangelical Christian household.
Now, as viewers excitedly await the arrival of season five of Queer Eye next month, the TV star is opening up about the painful past trauma that threatened to spill over once again after he joined the Fab Five – and almost led to him quitting the hit series.
Bobby, who grew up in Bible-belt Missouri, recalls in Attitude's July issue – out now to download and to order globally – how he was left homeless as a teenager after running away from his hostile home environment at the age of 15.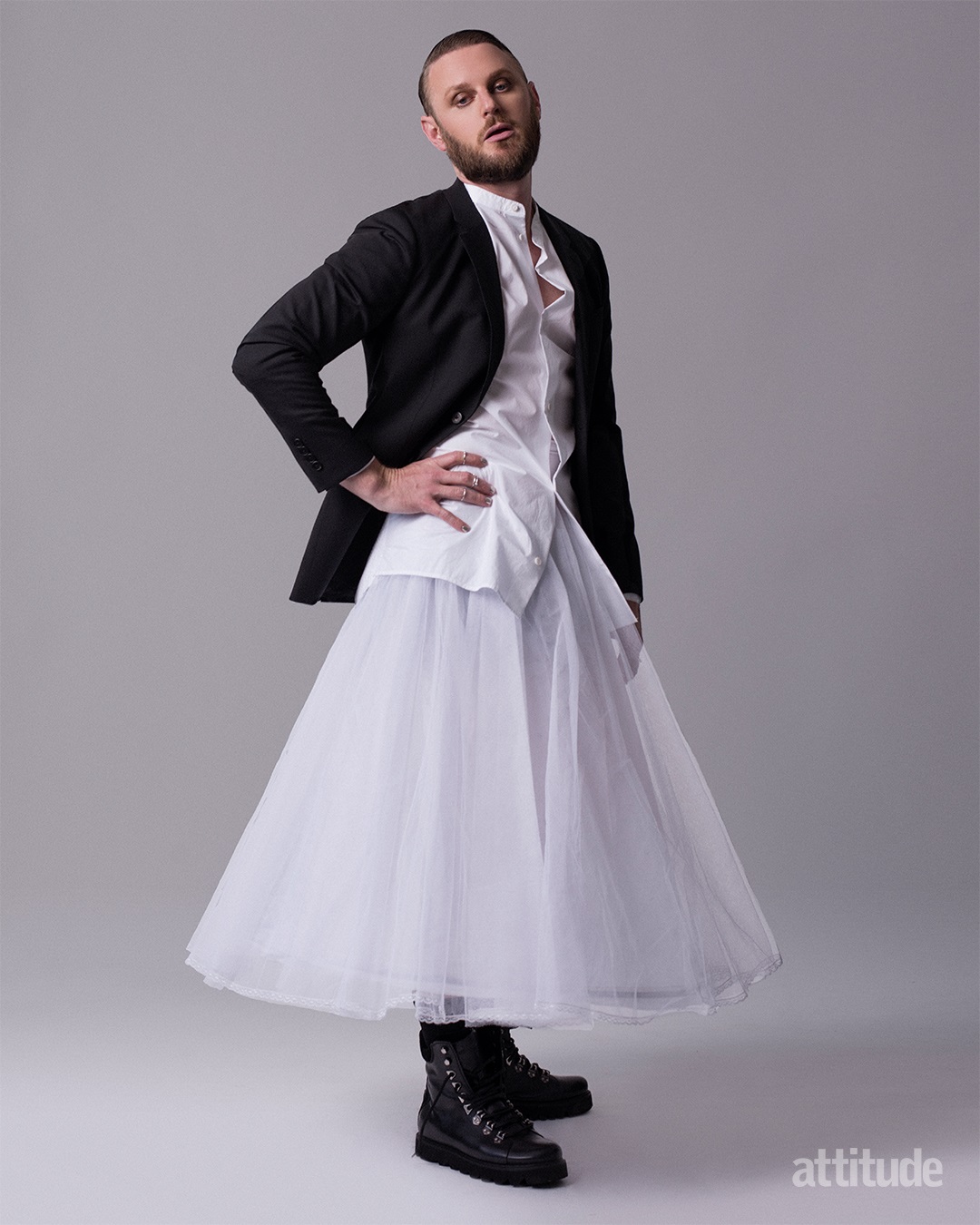 Bobby wears shirt by The Kooples, blazer by Prada, skirt by Charles & Ron, boots by Karl Lagerfeld, rings by Ginette N (Photography: Raen Badua)
"The only time I'd heard about [being] gay was in church, and that was that those people have horns. They're the devil. They're an abomination" Bobby recalls.
"I couldn't come out, but I couldn't not come out. I was at a point where… I was thinking about life… or not life. If I had to wear that mask for one more day… I didn't know how much longer I could hold on.
He adds: "It was bad. Bad enough I had to leave. There wasn't one person in the world who knew who I was."
After renouncing his conservative Christian upbringing, Bobby went on to find success as an interior designer, launching his online store, Bobby Berk Home, in 2006 and the first of a series of stores across the US a year later.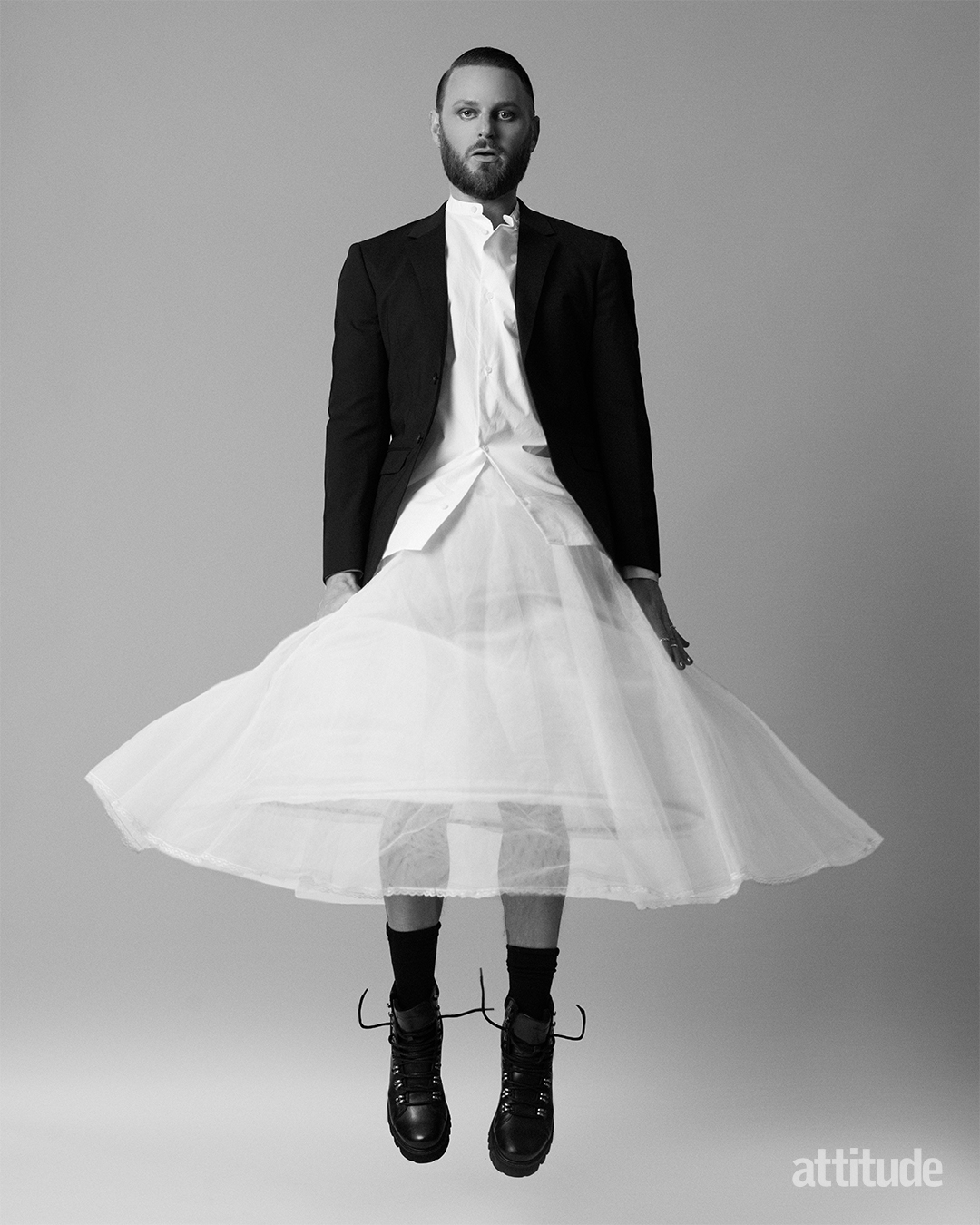 Bobby wears shirt by The Kooples, blazer by Prada, skirt by Charles & Ron, boots by Karl Lagerfeld, rings by Ginette N (Photography: Raen Badua)
But after being propelled to global stardom in 2018 as part of Queer Eye, Bobby was forced to re-examine the trauma of his childhood when the Fab Five were tasked with making over prominent member of a local church in Georgia.
"In my first meeting with the producers, I said, 'Never ask me to talk about religion. Never ask me to go into a church,' Bobby tells Attitude.
"The Mama Tammye episode was kind of an accident. She wasn't supposed to be the hero originally. It was so hard for me to do that episode. They told me it was a 'community centre'. They fucking knew I wouldn't do a church!
"I threatened to walk. I refused."
Bobby, who had been forced to sleep in his car as a teenager after leaving his Christian household behind, goes on: "It emotionally killed me. It opened up so many wounds [that] I couldn't even acknowledge were there.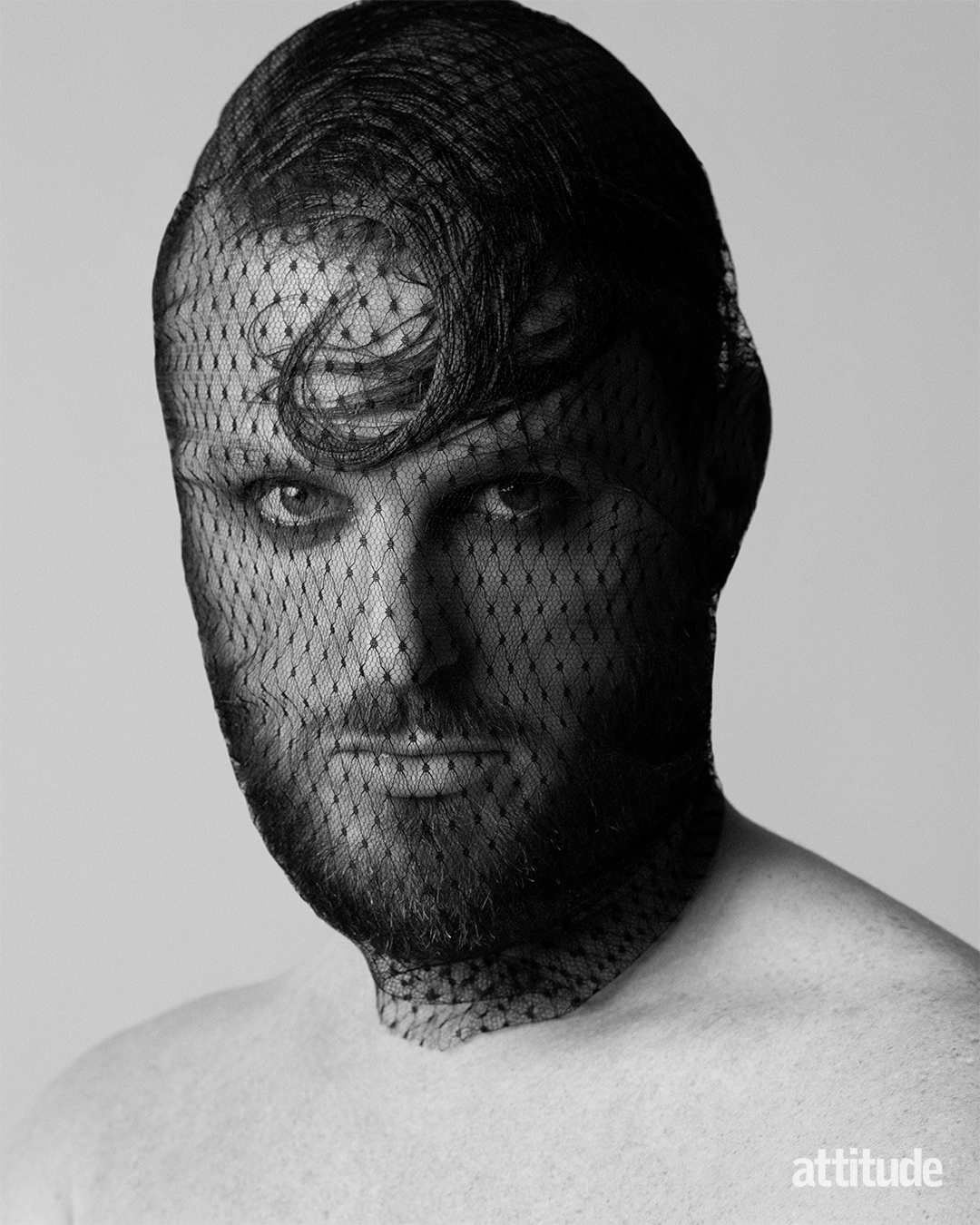 Bobby Berk for Attitude's July issue (Photography: Raen Badua)
"I'd buried them so deep, that to let them out meant I wouldn't be able to put myself back together."
Bobby continues: "The producer called me and said, 'Don't do it for the church, do it for all the little Bobbys who are still sitting in those churches. Do it for them in the hope that the church won't do to them what it did to you.'
"And so I said I'd do it for the kids who are still being taught self-hate."
After the episode aired, a preacher reached out to Bobby to tell him how he finally understood that being gay wasn't a choice.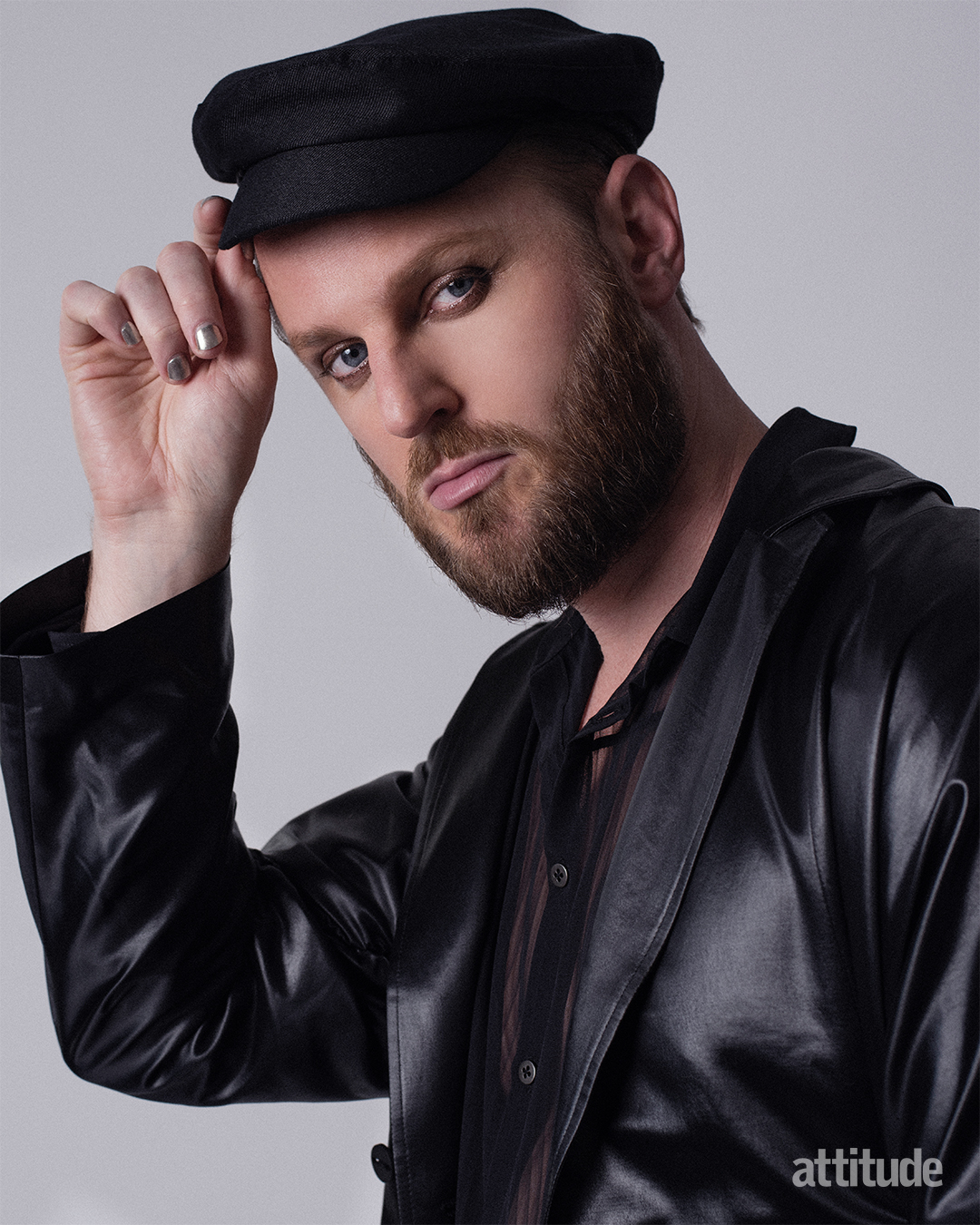 Bobby wears shirt, jacket and hat, by Miaoran Studios (custom) (Photography: Raen Badua)
"That moment made it all worth it", Berk reflects. "I think now we've learned how to separate ourselves from the work. We have to protect ourselves. In the beginning, we didn't."
As for his relationship with his family, there is a happy ending.
"Things are great now. We reconciled years ago", Bobby says. "They just needed some time to figure out what they believed without the church.
He adds: "We have to realise our parents need time, especially if they're religious and they've been brainwashed into thinking their kids are going to hell.
"They need a moment to process that."
Read the full interview in Attitude's July issue, out now to download and to order globally.
Subscribe and take advantage of our best ever offers: £3 for your first three issues in print, or get 12 digital back issues free with a digital subscription.