J.J Abrams: 'George Takei's Sulu comments are preposterous'
Star Trek Beyond
isn't in cinemas yet and it's been surrounded by controversy for the last two weeks after it was announced that Sulu is gay in the upcoming film.
Shortly after the announcement, George Takei allegedly said he thought having a gay Sulu was "disappointing".
Zachary Quinto and Simon Pegg, who wrote the film, were quick to respond.
But now its JJ Abrams turn to hit back.
Speaking to the Huffington Post Abrams, who's producing Beyond, said:
"I feel that George Takei's reaction – I'm sure has more to do with George Takei, and the baggage he brings to the proceedings."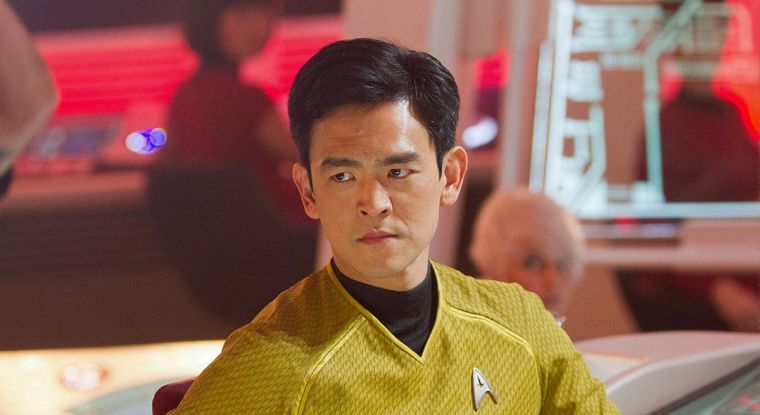 "I think it may be his perception of having played a character in a certain way. It might mean something personally to him. I have nothing but respect for the man, but I think it's a preposterous thing for, of all people, a Star Trek actor – who's come out himself – to say that [Creator] Gene Roddenberry wouldn't have wanted this."
"I don't know what or why George Takei would take issue with it. I understand he's backtracked a little bit. But I love the way Simon Pegg, Doug Jons and Justin Lin did it. Doug Jung, who's the co-writer, actually plays the husband of Sulu. I think it's something I'm really proud of."
Takei played Sulu in the original run of Star Trek but has since clarified his comments.
He explains that he isn't disappointed, but wishes they had created a new character that is gay rather than use one already in the series.
Whatever your stance might be on gay Sulu, Star Trek Beyond hits cinemas July 22.
More stories:
Grand Theft Auto goes gay with new Pride modification
Theresa May: What you need to know about the LGBT rights record of Britain's next PM