It's a Sin star Nathaniel Hall on contracting HIV at 16 after having sex for the first time
"It was like being hit by a truck... I was living with so much fear and stigma, self-hatred and shame."
By Will Stroude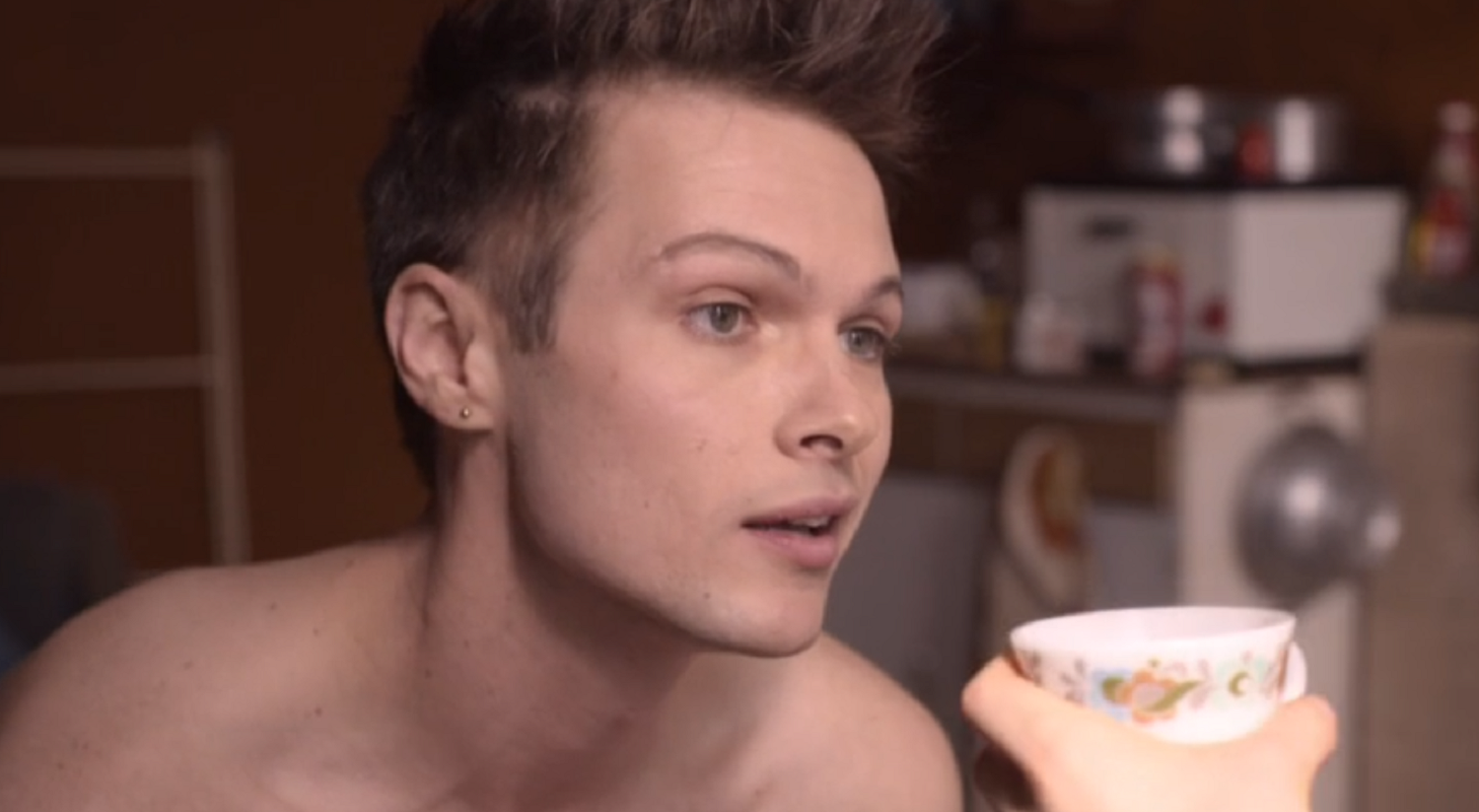 This article first appeared in Attitude issue 312, August 2019. Minor amendments have been made for context.
Words: Thomas Stichbury
Ask a person if they remember losing their virginity and chances are they'll be able to summon a rough recollection of what it was like: awkward/earthshattering/messy — delete as applicable.
For most of us, it's a rite of passage to get out of the way, so we can move on to the next.
But actor and theatre producer Nathaniel Hall – currently appearing in Russell T Davies' Aids drama It's a Sin as Donald Bassett, actor boyfriend of Olly Alexander's Ritchie Tozer – is unlikely to ever forget the first time he had sex.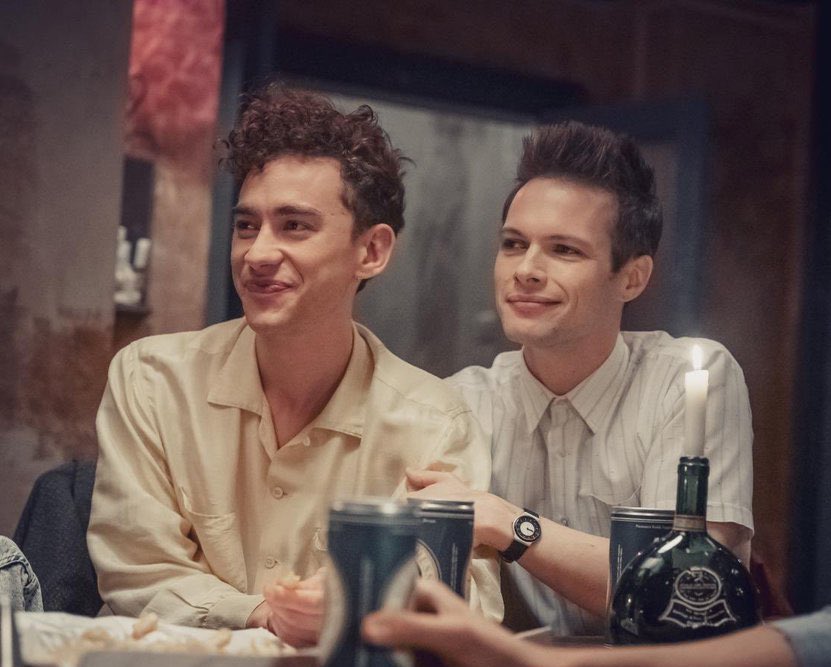 Nathaniel Hall (right) as Donald Bassett in It's a Sin
In fact, the milestone moment has played on a continuous loop inside his head for more than a decade now.
Pushing the rewind button, a 16-year-old Nathaniel contracted HIV after sleeping with an older man – "[he was] between 23 and 26" – with whom he was enjoying a whirlwind romance. He was diagnosed just two weeks after his 17th birthday.
"It was like being hit by a truck," Nathaniel recalls. "I was told at the time that I had a prognosis of 37 years. That was so hard to hear, to have a date on it."
Telling only a handful of people, on a need-to-know basis, Nathaniel kept his diagnosis a secret from his family and friends for 14 years.
"I was living with so much fear and stigma, self-hatred and shame," he explains.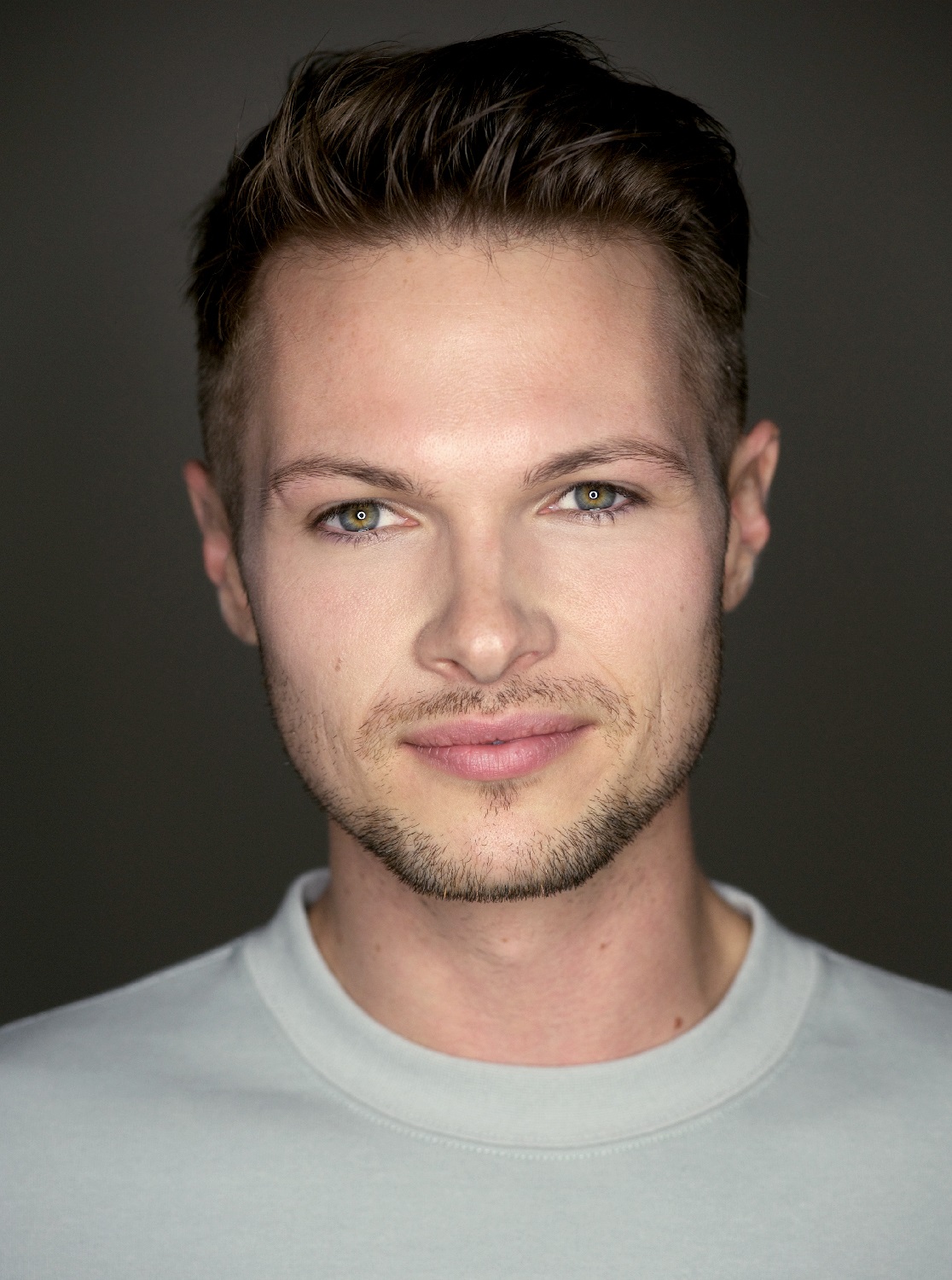 Nathaniel Hall (Image: Anton Mellor)
And it remained that way until he reached breaking point. "In early 2017, I was partying too much and self-medicating with alcohol and drugs," he says.
"I had this moment where I looked at myself in the mirror and thought, 'I don't even know who you are, you've lost your way in life, your drive and sense of purpose'.
"I realised my mental health had taken a nose dive and I thought I could either let this eat me up and swallow me whole, or flip it and turn it into [something] positive."
So, Nathaniel created his frank, funny but also heart-wrenching one-man show, First Time, in 2018 to finally break his silence and speak out against the stigma surrounding HIV.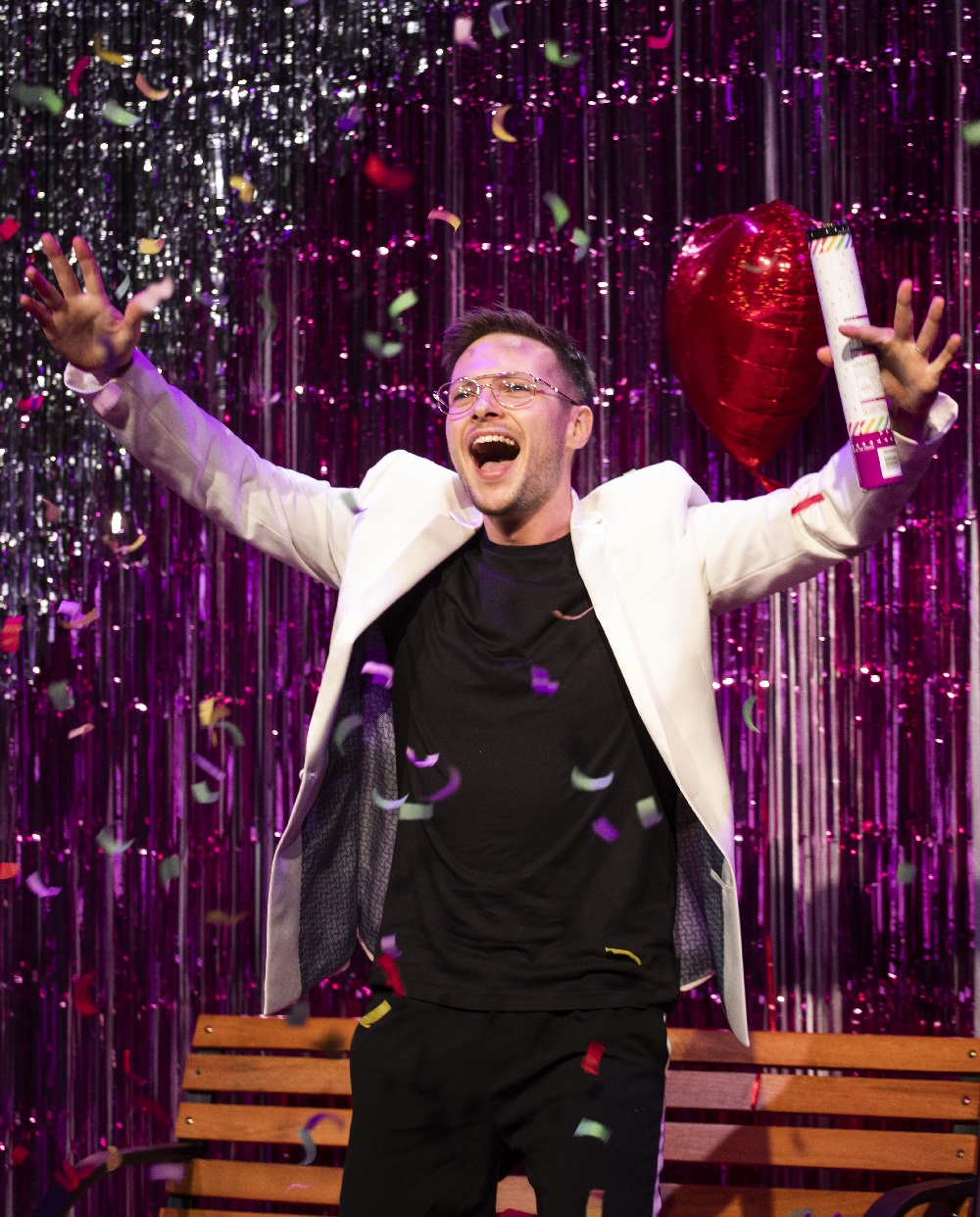 Nathaniel Hall in his one-man show 'First Time' (Image: Lee Baxter)
But before going public about his status with the production, he had to tell his parents and siblings.
"I wrote them a letter because I couldn't bear the thought of having to do it face to face," he admits.
"I knew they were going to be supportive, but that was the power of the shame."
Nathaniel's family have all seen the show — and, no, they didn't score free tickets.
"They had to pay," he laughs. "People think I'm harsh when I say that, but no, if people don't pay, that comes out of my wages!
Image: Wes Storey
"There were moments where I could see that my mum and dad's eye lines were down. I think dad was crying," Nathaniel continues.
"The show is warts and all. It's quite funny and light-hearted, but it [also] goes to some dark places and it was difficult for them to understand that their son had been through these things.
"For me, it was important. It was family therapy in a sense." As for the guy Nathaniel slept with all those years ago – referred to as Sam – Nathaniel reveals he found some sort of closure when they randomly crossed paths again a few years later.
"We lost contact for a long time so I never found out directly from him that he was HIV positive, whether he knew, whether he didn't know.
"He [originally] told me he'd been tested and that it had come back negative, so I trusted him on that. "But I bumped into him at the doctor's. I was walking down the corridor, I clocked him and he clocked me. I did that thing of completely panicking and pretending I didn't see him.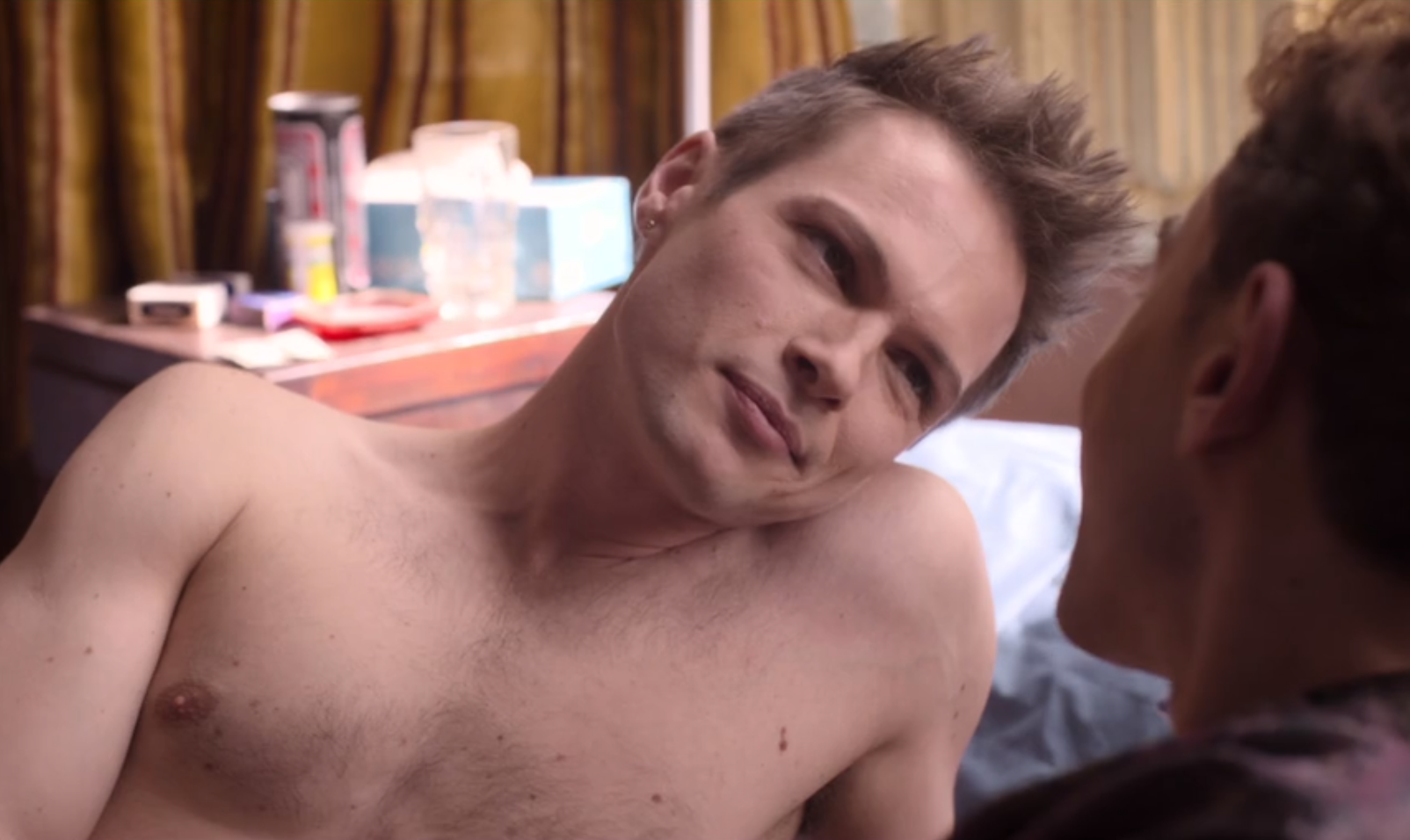 Nathaniel Hall (left) as Donald Bassett in It's a Sin
"I turned the corner and had a little pep talk with myself, 'Go and have a chat', but he'd already [gone in] to see the doctor.
"It was a HIV clinic and that gave me confirmation. I waited outside for him to come out, but he never showed. He must have gone through another door.
"He definitely saw me, whether he recognised me or not… I can't [believe] he's not seen that I've made a show about it, unless he's been living under a rock," Nathaniel adds.
Not that he harbours any ill feelings towards Sam. "There is no malice. I can only imagine how I would feel if I'd passed on HIV to someone. I don't see how I would gain anything from being angry towards him."
Nathanial took First Time to the Edinburgh Festival Fringe back in August 2019, in partnership with HIV Scotland, which, along with the UK government, is aiming for the UN goal of zero new HIV transmissions by 2030, Nathaniel has cranked up the volume to become a full-throated activist.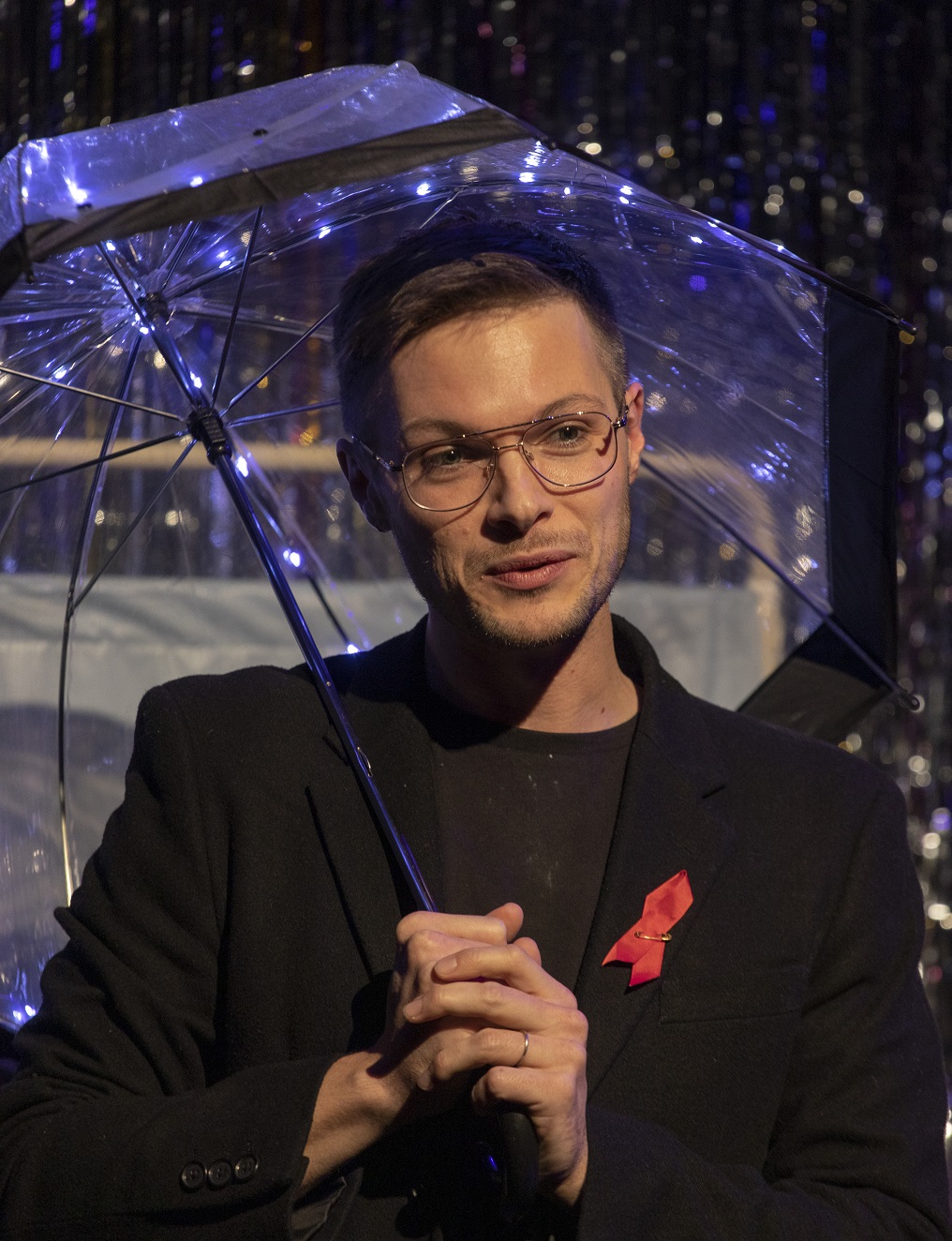 Nathaniel Hall in his one-man show 'First Time' (Image: Lee Baxter)
"HIV is the only condition I can think of, apart from other sexually transmitted infections, that has this prevailing negative attitude towards it," he argues.
"There are still headlines in the press – the Daily Mail ran something about PrEP on the NHS, calling it a lifestyle drug and saying that people were being turned away from [other treatments to fund it]."
Bigotry still casts a huge shadow and it is why, at one point in the show, Nathaniel shines a literal light on it.
"There is a candlelit vigil. It's not about me at that point, but the 35 million people who have died [of Aids-related illnesses] and the 37 million others who still live with HIV. It's not just my story," he concludes.
It's a Sin continues Fridays at 9pm on Channel 4 and is available to stream in full on All 4 now. The series premieres in the US on 18 February on HBO Max.