Eurovision winners Måneskin kiss on stage in Poland in protest of homophobia
"Everybody should be able to do this without fear"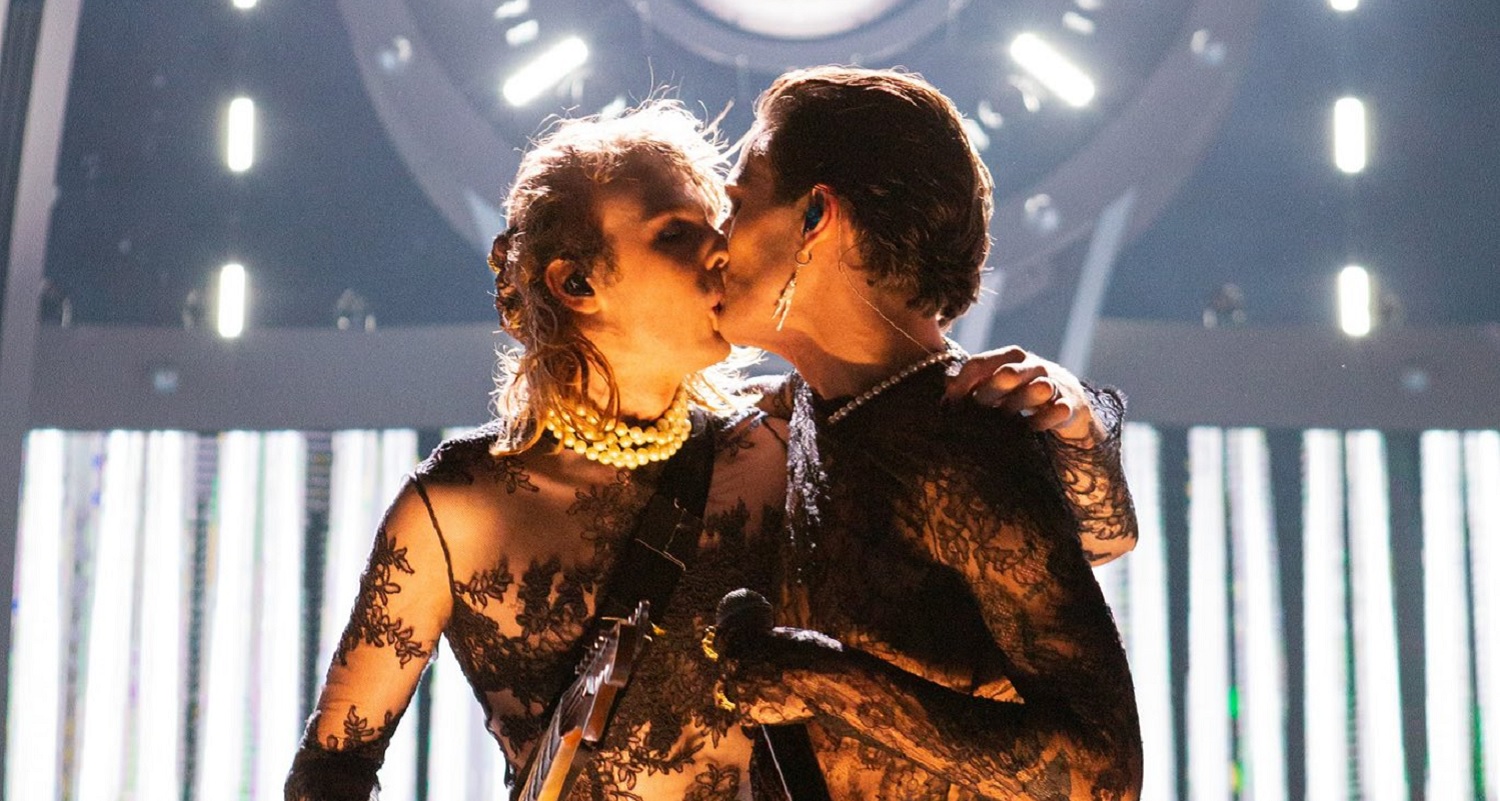 Words: Jamie Tabberer; picture: Twitter/@thisismaneskin

Måneskin stars Damiano David and Thomas Raggi have kissed on stage in Poland in protest of rising levels of homophobia in the country.
The embrace took place at last weekend's Polsat SuperHit Festival in Sopot during a performance of the band's hit 'I Wanna be Your Slave'.
The move comes while the band's profile is at an all-time high: last month, they won the Eurovision Song Contest in Rotterdam in the Netherlands with their song 'Shut Up and Behave' (or 'Zitti e buoni').
"Thank you Europe"
Sharing footage of the kiss on Instagram, the band said in an accompanying statement: "Equal rights for the LGBTQIA+ community 🏳️‍🌈. We think that everyone should be allowed to do this without any fear.
"We think that everyone should be completely free to be whoever the fuck they want.
View this post on Instagram


"Thank you Poland, LOVE IS NEVER WRONG."
The gig, which took place on Saturday (26 June 2021), was Måneskin's first in Poland.
The EU member country has seen a troubling rise in so-called 'anti-LGBTQ zones' in recent years; as we reported last July, some 90 municipalities at the time of writing, primarily in south-eastern Poland, had officially declared war on what they call 'gay propaganda'.
Hungary recently introduced a new law banning positive representation of LGBTQs to under-18s, leading to condemnation from many EU members but support from the President of the Czech Republic, Miloš Zeman.
The Attitude Summer issue is out now.
Subscribe in print and get your first three issues for just £1 each, or digitally for just over 1.50 per issue.