Bianca Del Rio on RuPaul's Emmy win: 'Gay people make everything happen'
By Will Stroude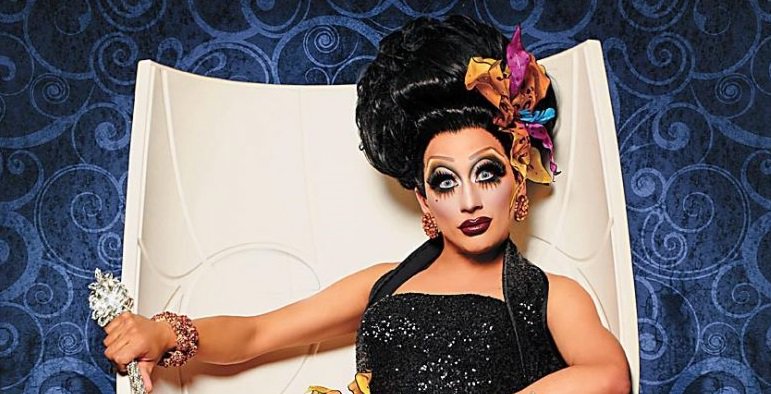 RuPaul's Drag Race
season six champion and soon to be film star Bianca Del Rio isn't one for mincing her words, whether she's reading you to filth or standing up for the community.
And in a recent interview for Dragaholic News, the comic and costume designer got real about the role LGBT people play in the creative arts while she was piling praise on RuPaul.
.@TheBiancaDelRio on @RuPaul's #Emmy win & #drag becoming "mainstream." Full interview on @DragaholicNews this week! https://t.co/ldM5sWb0Kt

— Tim's Travel Diary (@TimsTravelDiary) September 14, 2016
Reflecting on Ru's recent Emmy win, Bianca insisted that Ru was being "honest with it" when he said that he didn't think drag "will ever become mainstream," in 2015. "what I appreciate about Ru is that it's truth talking," she added.
The star went on to discuss Ru's career, illustrating how the recognition has been a long time coming: "Here's someone who's been doing this longer than I have, which is what, 30 or 35 years of performing and having every opportunity," she explained.
"Ru had a talk show on Vh1, Ru had a Vegas show, Ru has done, you know, everything you could possibly do with drag and done it well.
"And with this particular show, what's fascinating to me, as I was saying when you travel with live audiences, a lot of it is a straight audience that comes to see the show.
Given all that, Bianca admitted that it was still "surprising" that Ru had been recognised for his work, saying: "What I was most impressed by is that the academy, so to speak, was willing to give him an award."
And then she spilled the tea.
"I thought that was pretty amazing because when you think about theatre, or you think about Hollywood, and you think how the hell could you put on a movie or make a play without a gay person?
"Gay people make everything happen, let's be honest! But it was great to see them acknowledge someone of his stature, and someone who's worked very hard. I thought that was great, and it's a huge milestone.
"I think it was surprising. Because even though it's well deserved, you don't think they're going to give it, and I think that's where he was coming from."
She concluded: "I can't speak for him, but I definitely think it's probably given him a huge pep in his step, and he's going to be one rich bitch now.
"But I think that says a lot about the show, and the show humanises drag queens. They get to see us as ourselves. And you realise that we're not crazy monsters all the time, that we are human beings."
Bianca, you may not be a monster all the time, but we're still slightly terrified of you.
More stories:
13 pictures that prove Attitude cover star Nyle DiMarco is one of the world's finest men
Shock as British grammar school gives pupils spectacularly homophobic maths question