Alexander Lincoln on In From the Side success, whether he'd return to Emmerdale and new film Inland
After swapping the rolling hills of Emmerdale for a muddy London rugby pitch in 2022's hit sports movie In from the Side, rising star Alexander Lincoln is a name you need to know.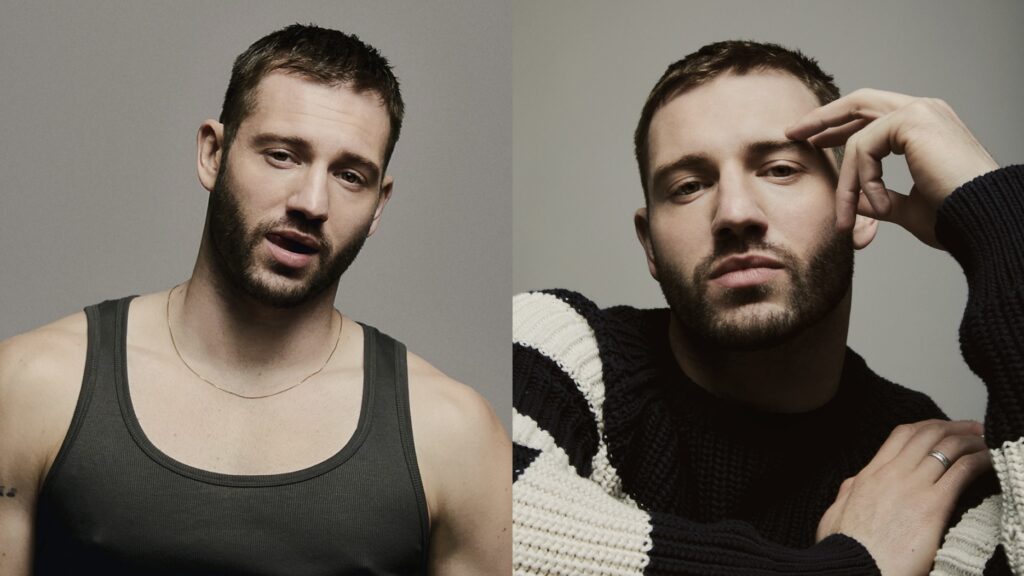 "Gay rugby drama is a scrum of sexual tension and toxic masculinity," read the headline of Attitude's review of last year's In from the Side, the most talked-about movie at BFI Flare: London LGBTQIA+ Film Festival. It explored, with acute fascination, the explosive and adulterous affair between two members of an inclusive rugby team, in the vein of The London Stags RFC. Like Firebird before it, the movie's journey has been staggering: a cinema release followed last October, as did an audience across the pond after the film received warm reviews in The New York Times and Los Angeles Times. Now In from the Side is available to stream everywhere, from Amazon Prime UK and Netflix to Rakuten. Not bad for a modest queer indie made for less than £50k.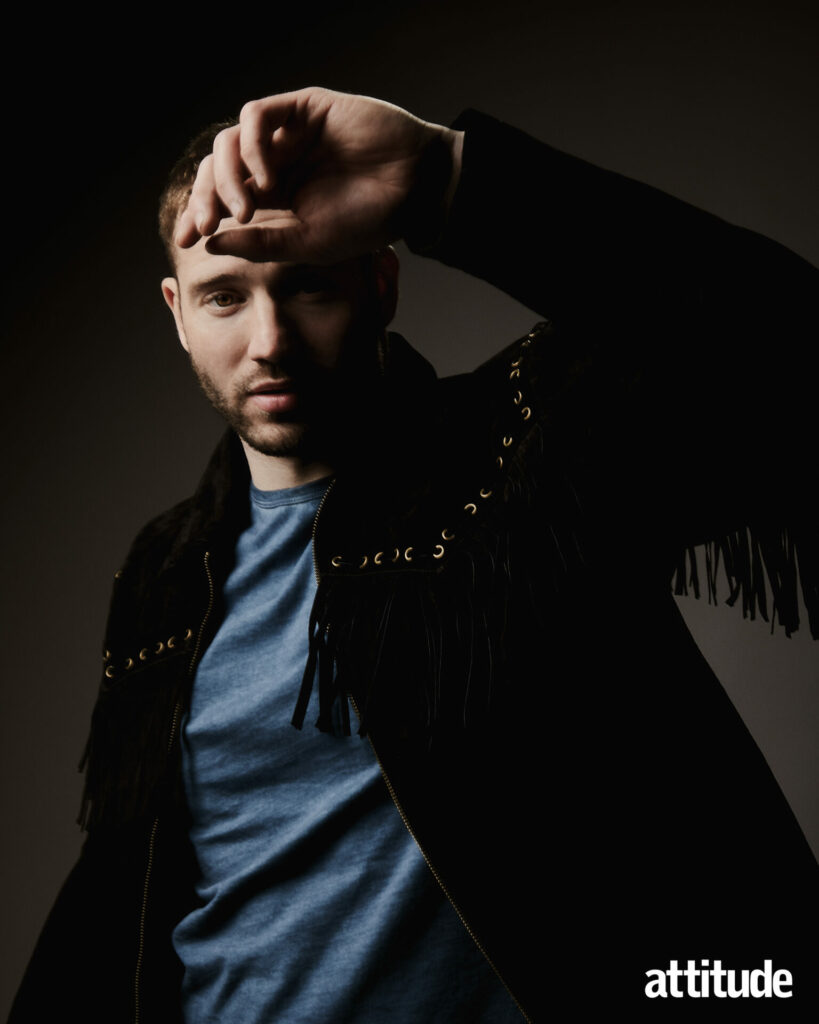 At Attitude, we had our issues with the film — the bravado of the selfish, hyper-privileged characters, for example. "Brilliantly basic, XXL-frequenting swaggerers with egos bigger than their shoulders," we called them in our review. "The kind of preening people you'll find on Scruff's Most-Woof'd, who live in high-rise Vauxhall flats, holiday at their parents' Swiss chalets and make you remove your shoes at house parties." Nevertheless, we could not look away — not least during the game sequences. Sports photography is notoriously hard to master, but under Matt Carter's precise direction, In from the Side turns rugby into a kind of gladiatorial ballet, where hulking, otherworldly frames move in slow motion with mysterious elemental force but also haunting elegance. At the film's centre is the almost unbearably photogenic Alexander Lincoln, who adds heartstring-pulling vulnerability to main character Mark. Who could have just been a handsome, homewrecking cliché. The performance is poles apart from Lincoln's best-known role as Emmerdale's James Tate.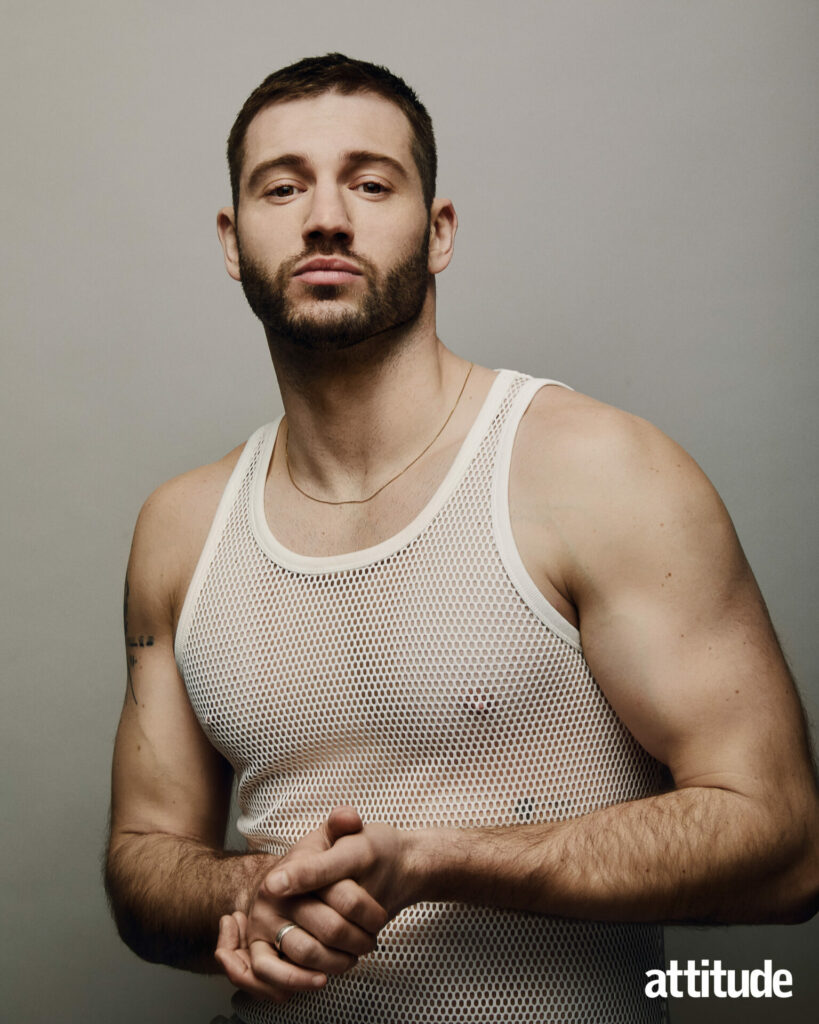 "I love that character… although he's a bit of a wet blanket!" Lincoln tells Attitude of James over a cup of Earl Grey in London's elegant Dean Street Townhouse, where cold, rainy, floodlit stadiums and the simple, storybook beauty of the Yorkshire Dales are a distant memory. "I've ridden a horse out there and fell off of it!" he laughs of those windswept valleys, where he spent much of 2019 to 2021 filming 300 episodes of the flagship ITV soap, which, as of 2022, still pulls in five million viewers on average.
" I don't like to make people think I'm presenting myself in a way I shouldn't be."
If you don't watch EastEnders, Coronation Street et al, it's easy to underestimate the level of fame soap actors navigate. Lincoln was reminded of this in January when a casual reply he made to a question from an In from the Side viewer generated an avalanche of headlines. A fan proffered how "I loved the movie, and its actors are very handsome, but I still think that the actors are posing as gay, but they are not. Is it my doubt?"
Lincoln simply responded: "I'm not straight," along with a heart emoji. The next day, Metro.co.uk ran a piece with the headline 'Emmerdale star Alexander Lincoln speaks out on his sexuality after fan confusion'. It was the website's second most-read story that day, and more headlines followed. Did Lincoln anticipate such a reaction?
"Not at all," replies the south Londoner with genuine bafflement. "My mum called me up and was like: 'So… you've come out?' [Laughs] Not in so many words, but sure, yeah.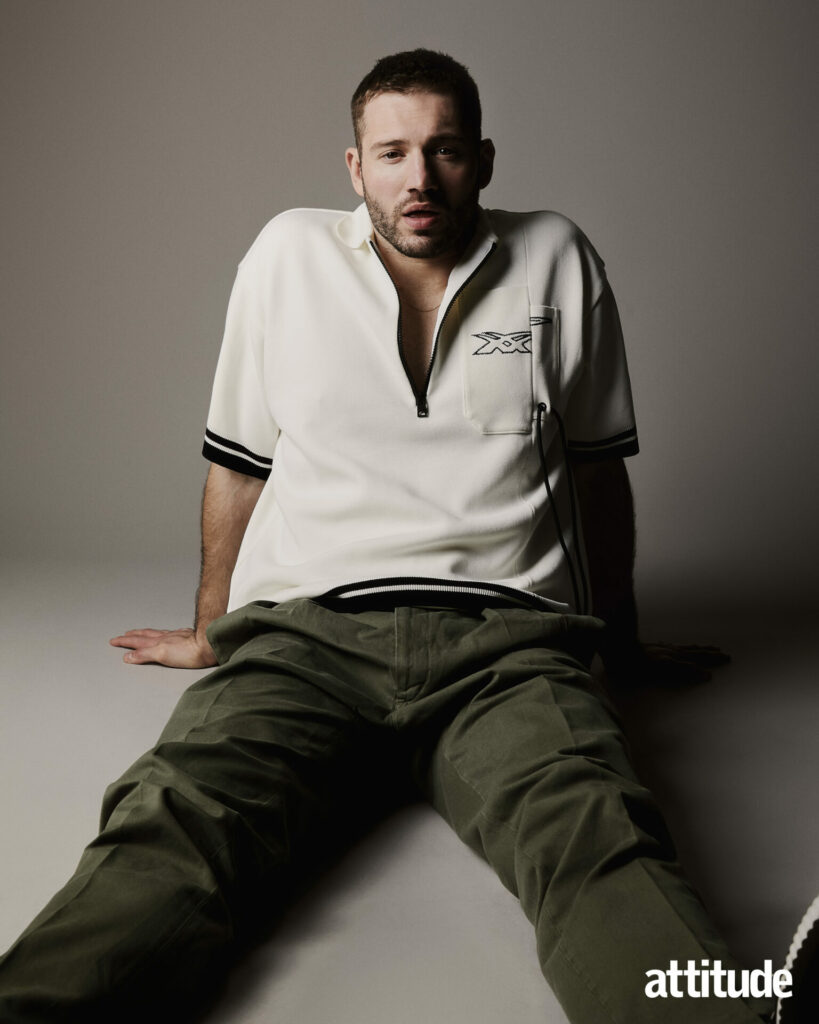 "It's one of those things. I often don't think about what I'm saying, half the time! You say something in passing. I don't like to be mysterious and vague about things. I don't like to make people think I'm presenting myself in a way I shouldn't be. So, I felt this obligation to say something about it. Which I don't regret. But [suddenly] it's everywhere."
Since Emmerdale and In from the Side, the 29-year-old's career has switched gears yet again. He was in good company alongside Oscar-winner Mark Rylance in last year's critically acclaimed mystery drama Inland, and landed a recurring role in the romantic comedy series Everything I Know About Love, which has been given a US release. "I now have an American manager, which is great," Lincoln explains. "So, there's way more US stuff coming in."
"The reason I like villains is because they're horrible, horrible, malevolent people, but there's always a reason."
One of his upcoming projects will see him return to themes of non-heterosexuality in (arguably) toxically masculine environments. "Essentially, it's about this guy who comes out of prison to his family home in the seaside town of Hastings," he says of its premise. "He starts rebuilding his life. Then you find out about this guy he met in prison — his sort of boyfriend, sort of protector. Blurred lines. In the second half of the film, that character comes back into the fold and obliterates everything this young guy has built. If all goes ahead, I'll play the character who breaks out of prison."
He is looking forward to playing a bad guy. "The reason I like villains," he explains, "is because they're horrible, horrible, malevolent people, but there's always a reason. No one is evil for the sake of being evil. I love getting to the root of what happened and why they're the way they are."
Here, the rapidly rising star discusses his rugby-playing past, his drive for self-improvement, and the uncanny parallels he shares with Nick Nelson, the rugby-playing heartthrob played by Kit Connor in Heartstopper. (Seriously, he could have inspired the character!)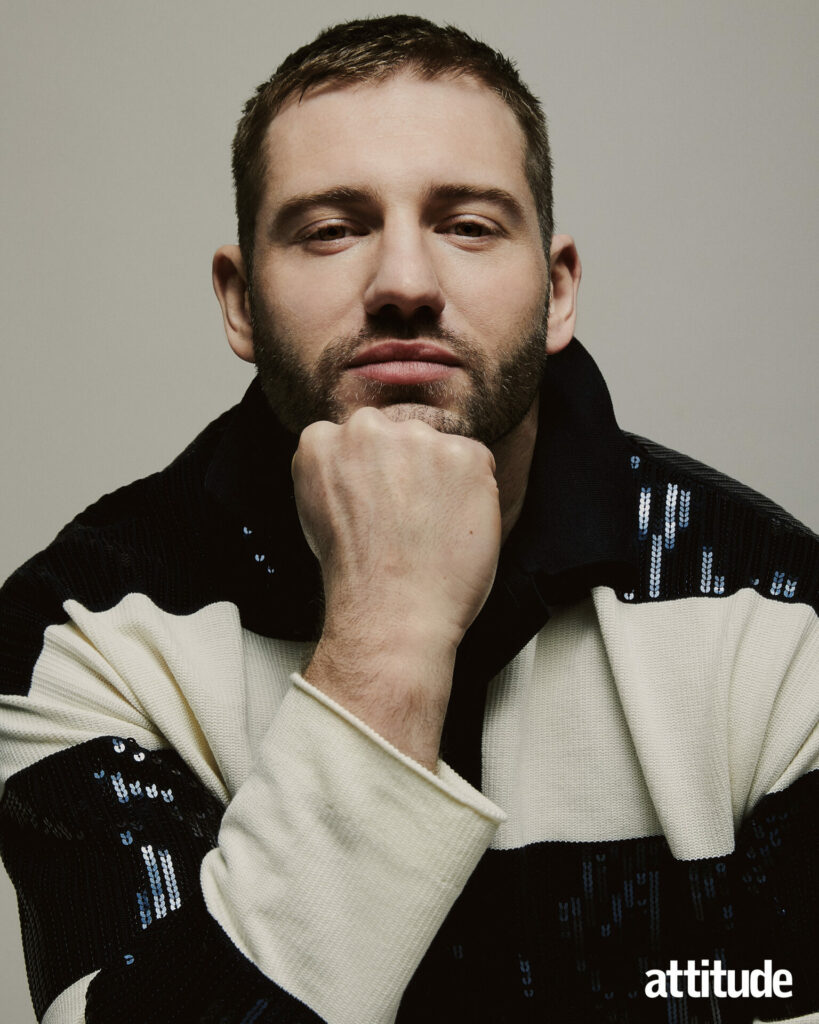 Hi Alex, what have you been busy with this week?
I've been focused on bettering myself. I really want to learn Spanish — I've downloaded Duolingo. I did my first jujitsu session yesterday and ache a lot! Sport, reading more, I've been doing my poetry. I've just finished a fascinating novel called The Celestine Prophecy: An Adventure. It's about spiritualism, which I've been massively getting into. I don't know if I'm having a quarter-life crisis! It's all about energy and the universe, and insights humans exist with. How we communicate, how we gain energy from each other. You know when you feel drained after speaking to someone, like I've been zapping your energy? Like maybe this conversation…!? It's about learning to get away from that.
Where did you grow up?
I was born in Lambeth, lived in Balham for a bit, then moved to Surrey. Then, my dad got a job in Abu Dhabi in the UAE. My family lived there for 10 years — my whole childhood. Which was beautiful — sun, beaches, theme parks. It was Americanised and 'money' then. Now, it's just insane.
I came back to Surrey in my teens — year 8. I used to play trombone in Abu Dhabi — it was cool to be in the school band, I don't know why — and I came back, and was already six foot three, with quite a bit of stubble, and this huge trombone. I remember walking into school and people being like: 'What…?'
What did In from the Side teach you about the concept of toxic masculinity?
It's interesting. A lot of people talk about the idea of toxic masculinity in reference to the film. Matt Carter, the co-writer and director, has talked very definitively about how the film is disregarding toxic masculinity. As much as rugby can be lad culture — drinking, eating live goldfish, whatever; not that I've done that! — my experience of rugby, and of the film, has been inclusivity. Yes, it's about confidence and physicality. But there are female rugby players who are wonderful. The sport is bigger than masculinity.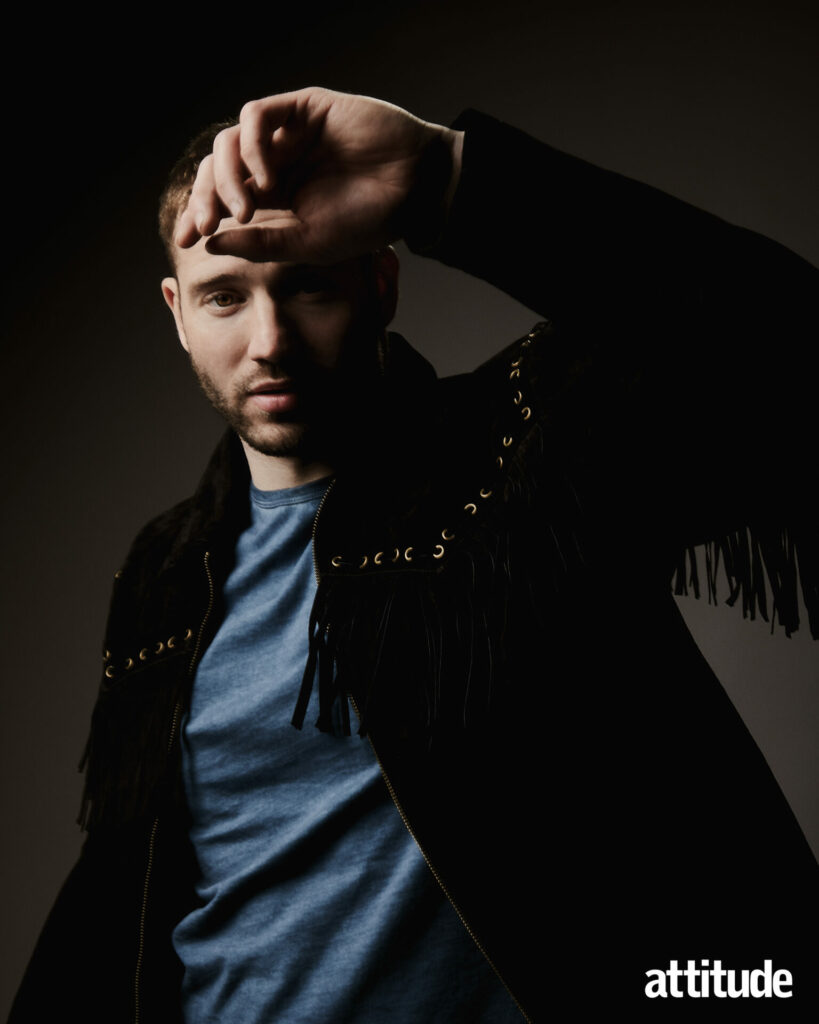 Were you aware of people's polarised reactions to the film?
The biggest reaction we've had, and it's been very polarising, is that it's about gay men but not about coming out, or homophobia, or the trials a lot of LGBTQ films are about or used to be. People anticipated, because it's rugby, there would be a lot of six-packs and rubbing each other in the showers! I feel like maybe at the beginning [people judged it without seeing it]. But people have really responded beautifully. The whole team get so many beautiful messages. That's what I'd like the film to be taken as: just a representation of people, sexuality regardless, almost.
Did that lightness of touch appeal to you when you saw the script?
I think so. Rugby was always something I played at school, and at school, I was always the sexually ambiguous one. At the time I made a joke out of it. But I never felt the clown of the club. Everybody accepted me for what [I] was. Even now. Which is beautiful.
It sounds like Heartstopper…
Yes, exactly! It's a very tough sport, for sure. But I never felt it was a particularly masculine thing. It was what I enjoyed doing — and I was big, so it worked. Going back to the question, that was one of the main draws for me. I guess I saw a lot of myself in it. And I don't know when I'll get to play [in] a rugby film again. There are so few out there. The only one I can think of is Invictus — but that was about the political landscape of South Africa!
How do you identify?
I think the bottom line I want to convey is: I've been with women, and I've been with men, and I don't prescribe to a label because I've never felt that that definition has offered me any clarity. And to be honest, I'm not sure that any clarity is necessary. I like who I like in the moment or over the course of a relationship and that's all it is, really. And had I seen people in the public eye wording things in the same way that I felt, I would have felt so much more confident with myself, and with everything. So that's why [speaking] is so important — it's a conversation.
What's your take on the issue of bi-erasure?
I think the main thing that I've found in my experience is the need of anyone who finds out about your sexuality to define it for them. "How gay are you then?" "What do you prefer more?" Which I've always felt [to be] a moot point. Because surely it doesn't matter. I feel that this need for clarity from anyone who comes out as bi, bi-curious, pan or anything where the lines are blurred a little more is damaging and can also exclude those in the LGBTQ+ community from feeling like they are a valued member of it.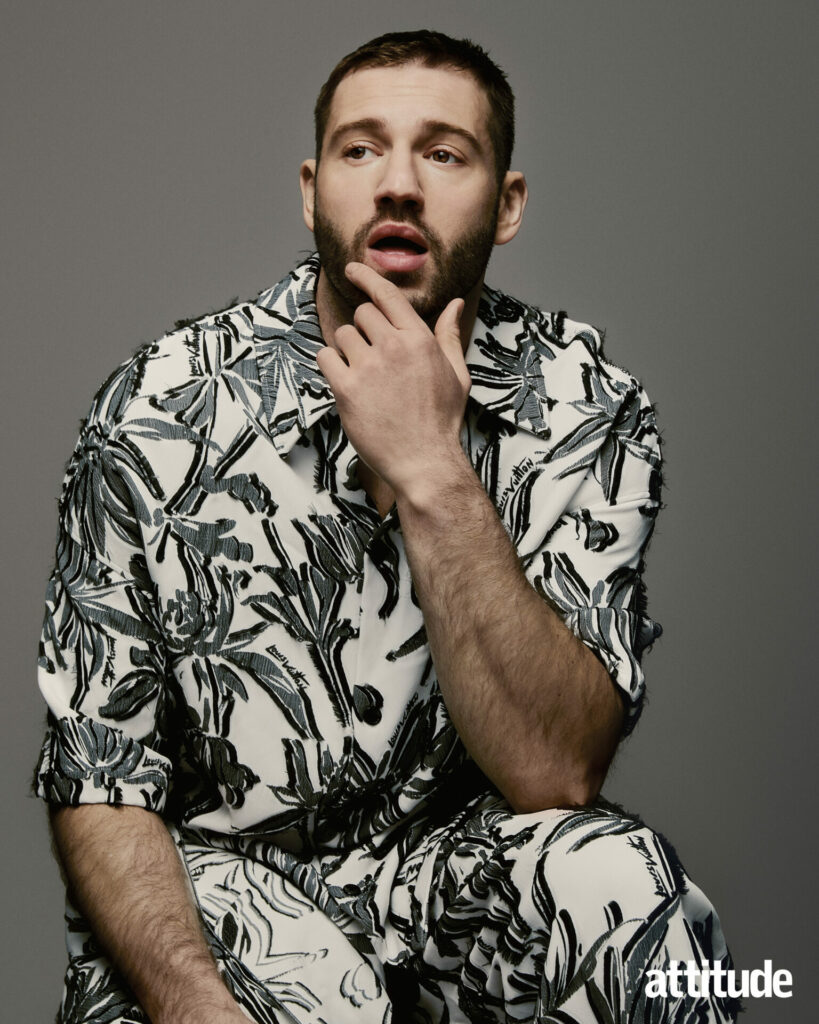 Did your mum know about all this before the IG post?
Yeah. I took her and my dad to An American in Paris years ago. Just before the show started, I went: "By the way…"
That must have been a nice distraction!
When the intermission came, she was right into it!
Are there any other LGBTQ+ characters in your filmography?
Not outwardly, no. There are a couple coming up, in the works. I've always thought there's a flare of it. There's quite a lot of you in the characters that you play anyway. I think, generally speaking, a lot of the characters I play perhaps have layers to them in that regard.
Would you go back to Emmerdale?
I loved the show. I lived in Leeds for two and a half years. I miss everyone from the show deeply. No one knew who I was before it — I'd done some very tiny things. It was my initiation into the acting world. I can never thank them enough for that experience. But I don't know, to be honest. There have been talks. But for now, I really want to focus on this year: I want to produce, start my own scripts. There are other parts I want to play. There are time constraints. Being on the show, it's such hard work — you don't have time to do anything else. Booking a holiday is hard enough!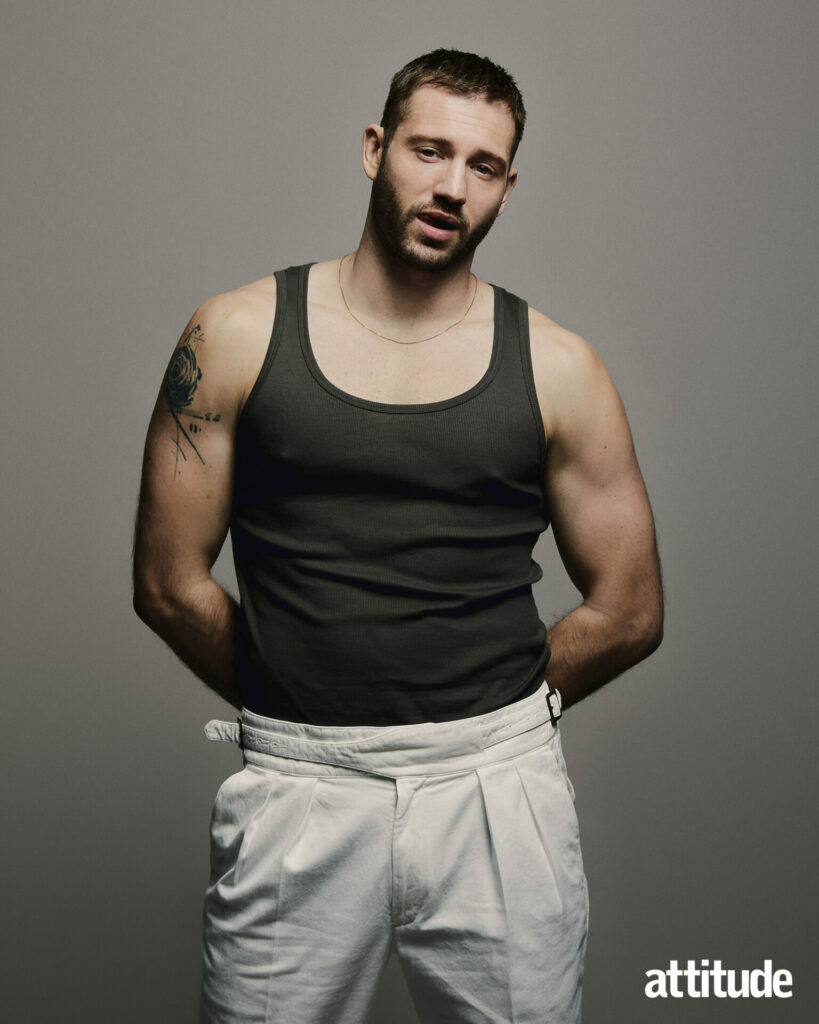 Emmerdale has such a rich history of LGBTQ+ characters — Zoe Tate in the 90s, Aaron Dingle in the 10s…
Soaps bring up conversations which are happening, but not [among] the general public. It really is a snapshot of Britain. They define some people's idea of Britain. Soaps are tackling wider issues and giving it to a wider audience.
What can you tell us about Inland?
The film is so conceptual in that it allows its audience to explore their own meaning from a lot of it which is fascinating. So there's a lot that audience members will take from watching it; however, for me, the main themes are to do with loss and abandonment against the backdrop of the loose ambiguity of a modern fairytale.
What can you tell us about your character in Inland?
So I play Tom, who is a typical small town character, he was born where he lives and works and doesn't have a huge amount of lust for life outside of it.
Would you agree that the film has a Lynchian feel?
I think there is definitely some similarities, especially with the surrealism. Although I would also say that Fridtjof is a new voice entirely, which lends to the film a really wonderful, yet unsettling perspective.
Has being in the film made you want to visit the Forest of Dean?!
I've actually spent a bit of time around the area, it's beautiful, planning on going camping there soon!
What does it feel being in the same film as Oscar-winner Mark Rylance?
Incredible, to be in the same project with an actor of that calibre is really amazing.
In from the Side is available to view on Netflix. Inland is in cinemas June 16th.