Drag Race UK's Alexis Saint-Pete: 'Cara and Tomara's fight went on for 20 minutes'
Exclusive: "I was watching it with my popcorn in my hands"
By Dale Fox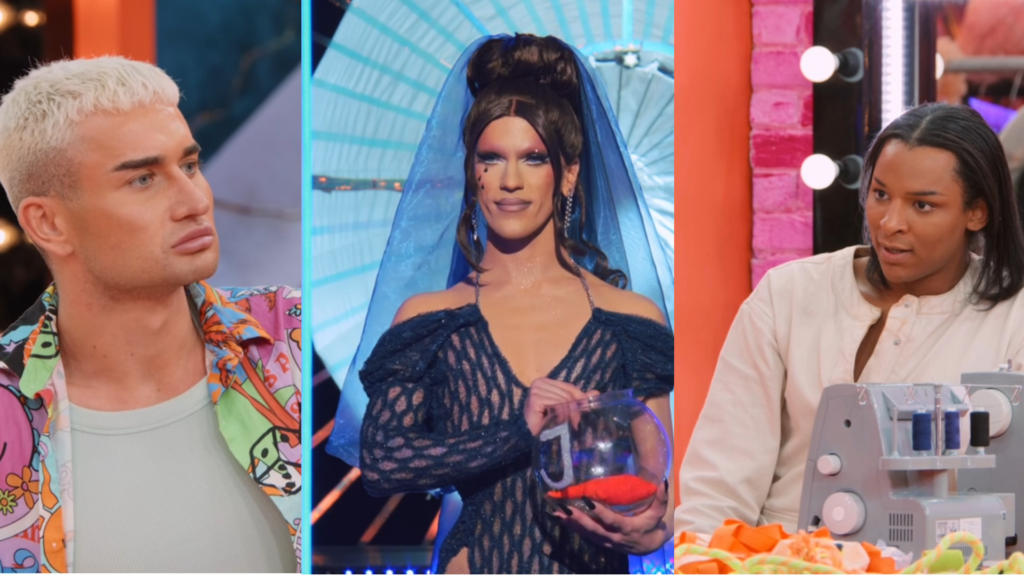 RuPaul's Drag Race UK contestant Alexis Saint-Pete has opened up about her experience on the show after being eliminated first, saying the fight between Cara Melle and Tomara Thomas was longer than we saw.
Talking to the fabulous Ella Vaday as part of Attitude's exclusive Tea Time series, the Polish beauty also revealed how she helped Tomara with her runway look.
"[The fight was] amazing. I was watching it with my popcorn in my hands. It was going on for, like, 20 minutes. It was fun to watch. Both of them are strongly opinionated, so they clash under pressure."
On helping Tomara with her fan-based couture look, which was praised by the judges, Alexis said she played a huge role in creating it.
"The little fans on the side, she only had feathers first and she was like, 'Oh, I made this and I don't know what to do with this.'
"At one point, where you see I was doing something on the table, you could see me in a mirror with her and I was like, 'No, how about you this this here' … and she was like, obsessed, then that's what she did."
"I think I would have won if I had different shoes on"
The UK-based Polish queen was the first to be eliminated on Drag Race UK series 5, after losing a lip-sync battle against Miss Naomi Carter – and losing a shoe in the process. Witnessing her performance was guest judge Yasmin Finney of Heartstopper.
"I think I would have won if I had different shoes on, because my shoes were spiky. They had spikes all over them and I was wearing a net, so it got caught in them," Alexis noted.
She also shared the importance of being the first Polish queen on Drag Race UK. "For me to be queer representing my country is a massive moment. I feel like people are so happy for me here," Alexis told us from Poland.
"I'm receiving hundreds of messages a day from Polish people being like, 'Thank you for representing us and thank you for giving us a voice.' Honestly, this is what I wanted."
RuPaul's Drag Race UK Series 5 airs on BBC Three and BBC iPlayer every Thursday at 9pm.