Disney cut line about Captain Marvel and Valkyrie's gay romance, says report
Another disappointment for queer fans of the MCU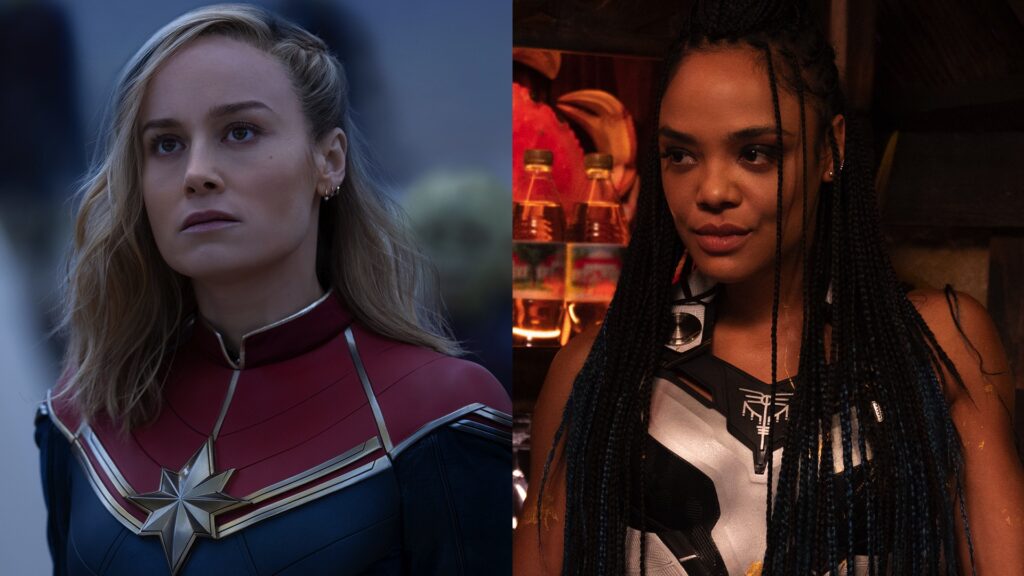 The Marvel Cinematic Universe (MCU) has been around since 2008's Iron Man and has been steadily growing since. However, one area where the MCU has continued to fall short in the eyes of many is its LGBTQ+ representation. And it would appear The Marvels is the latest indication of that.
A report has emerged on social media indicating that a line was cut from the theatrical version of the latest MCU installment starring Brie Larson.
As per the X/Twitter account @CanWeGetToast a line was supposedly cut from an exchange between Larson's Captain Marvel and Tessa Thompson's Valkyrie. The line, "We work better as friends" was meant to refer to the pair's same-sex relationship.
While the two do conversate in the finished version of the film, it's sad to see this line removed. The X account labelled "cowards" for cutting the line. While it would only have been a subtle and fleeting reference to the characters' queerness, it would still have been something.
It would also not be the first time references to Valkyrie's sexuality have been removed from an MCU film. Thompson reportedly filmed a scene for Thor: Ragnarok that made mention of her character's comic-accurate bisexuality. That was also cut from the film.
LGBTQ+ representation has been teased numerous times with fans often being left disappointed with the smallest of nods to queer identities.
2021's Eternals saw the introduction of the first gay superhero, Phastos, who was seen briefly with his husband and child. However, due to the ensemble nature of the film, development was little.
Loki, America Chavez, Aneka, and Ayo have also had minor queer moments or hints to their queer identities.
The Marvels is in cinemas now.