Bonnie Langford on working with Dolly Parton, Angela Lansbury and Ncuti Gatwa: 'He'll be phenomenal in Doctor Who'
"I was in Gypsy when I was 8 with Angela Lansbury and that set a pretty high bar," reflects Bonnie in our She's Got Attitude fabulousness quiz
By Simon Button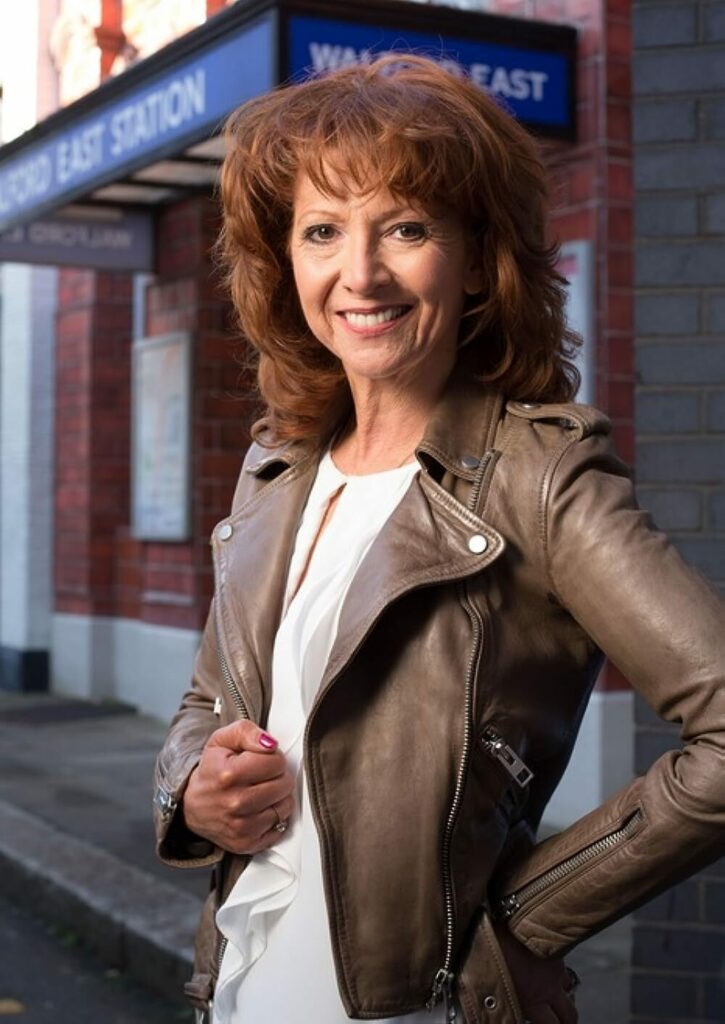 A child star turned showbiz legend, Bonnie Langford can act, sing, dance and do the splits. But just how good is the former EastEnders star at answering questions in our She's Got Attitude fabulousness quiz?
Hi Bonnie. You came to fame as a child star. What drew you to the biz?
Well, when you're six you don't really get drawn but I was put on Opportunity Knocks when I was that age. My mum wasn't pushy but she had a dance school; my great aunt had been a dancer and my sisters were doing it. And I just felt comfortable and I loved it. I must have done because I'm still doing it 50 odd years later!
Spoken like a natural. 4/5
Violet Bott in Just William threatened to scream and scream and scream. What makes you want to scream these days?
People barging in front of you on their phones and then stopping and standing still. But the thing that really makes me want to yell is when people are rude, when they're mean.
We agree. There's no need for it. 4/5
What's the campest thing you've ever done?
A) Flying around in a harness in Peter Pan
B) Dressing up as a cat in Cats
C) Being Squirrel on The Masked Dancer
Oh, undoubtedly Squirrel. That was the weirdest, the most bizarre and hilarious thing, and also really hard work because it's so hot in the costume, you're totally isolated and you can't share it with anyone. It's just the most ridiculous thing. If they were looking down from outer space, what the heck would people be thinking?
Bonnie, you're the nuts! 5/5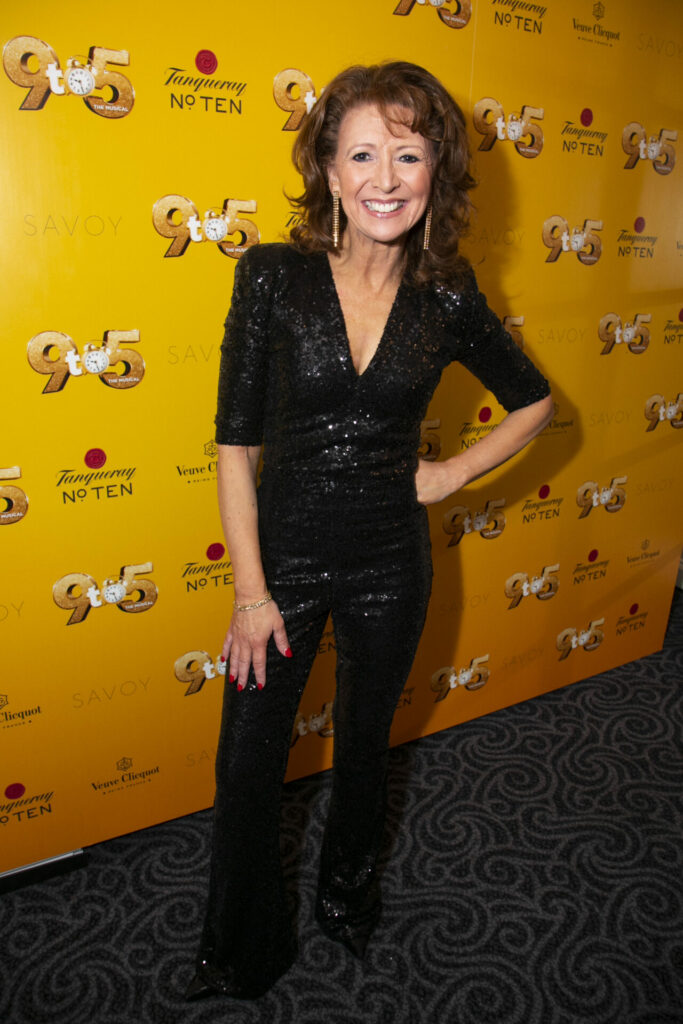 You starred in the Dolly Parton musical 9 to 5 but did you get to meet the legend herself?
Oh yes, a couple of times. She's absolutely delightful. She had an entourage of around 25 but when you get to see the person she's just an absolute darling. Very genuine, very sweet, very nice and she had some fantastic trousers on that I commented on and she was saying 'They're really cute; they'd look really good on you'.
Fashion tips from Dolly. Love it! 5/5
Can you give us any tips on how to do the splits, like you did every night in the show?
Take your time and don't do anything rash because you'll end up in A&E. Do some yoga and pilates and do it very, very slowly. Or do it like they have in the Barbie movie with a false leg.
Sound advice but where does one get a false leg from? 3/5
Clearly you're in great shape but what are your indulgences?
Cheap chocolate. I don't like the fancy stuff particularly but I do love a bit of Cadbury's Dairy Milk.
Spoken like a true Dairy Queen. 4/5
You played Roxie in Chicago. Have you ever wanted to kill anyone? Any politicians maybe?
I don't want to kill people; I just want to kill their meanness. I just want to redirect their approach to life. And politicians? Far too many to mention! I'm sure they start off with the best intentions, but it never ends up that way, does it?
It sure doesn't. 3/5
As Melanie Bush in Doctor Who, what do you think about Ncuti Gatwa taking over as – if rumours are true – a queer Time Lord?
He's an absolute delight and he's going to be phenomenal. I'm not allowed to give away any details but the show is all-inclusive and the character just has to be charismatic and slightly out there. And I love him in Sex Education. It's a brilliant programme.
Bonnie Langford watches Sex Education! 5/5
You've worked with some legends. Who's impressed you the most?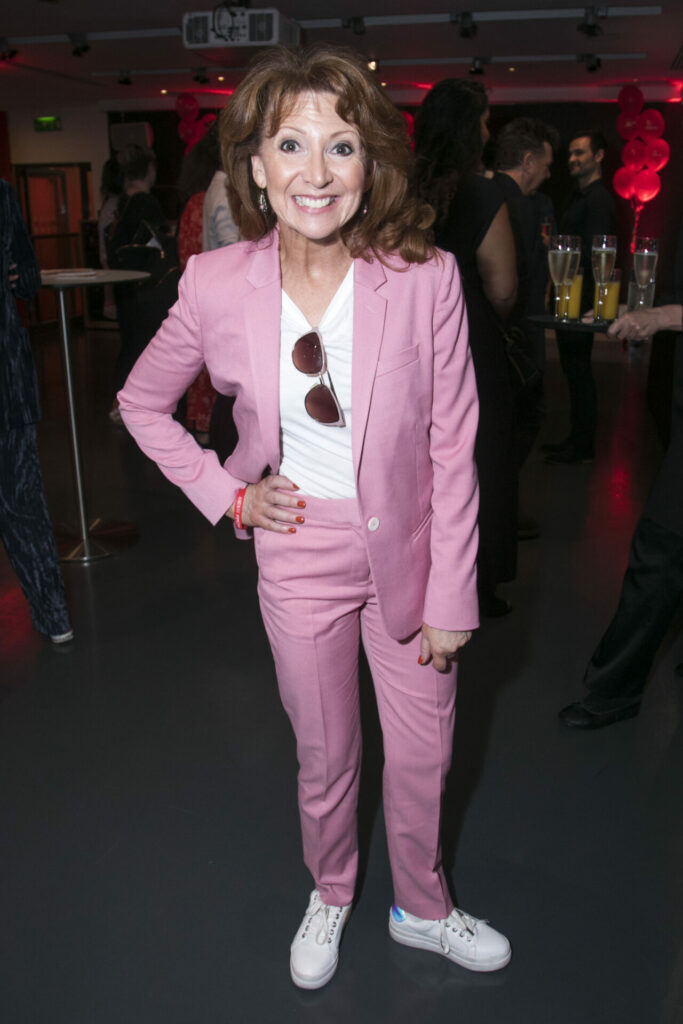 I was in Gypsy when I was eight years old with Angela Lansbury and that set a pretty high bar. And I like people you can laugh with, like Bernadette Peters who I'm doing Old Friends with. [When asked if Bernadette is eccentric] Aren't we all? But I prefer 'creative and open-minded' to 'eccentric'.
So do we. 5/5
Who's better – Sondheim or Lloyd Webber?
Don't make me answer that as I don't want to be unemployed! Sondheim had a wonderful ability to touch every emotion and Lloyd Webber has the Midas touch when it comes to being able to not only create the music but the whole package.
A bit of a cop-out but we love em both too. 3/5
Score: 82% Attitude
Bonnie's a real trooper if ever there was one, and who else can boast at having worked with Dame Angela at age eight?
Bonnie Langford stars in Stephen Sondheim's Old Friends at the Gielgud Theatre, London, from 21 September to 6 January