Bob the Drag Queen says Madonna is in 'great health' ahead of Celebration Tour support slot
Exclusive: Bob also opens up about his "pretty normal relationship" with Queen M in a new interview with Attitude
By Dale Fox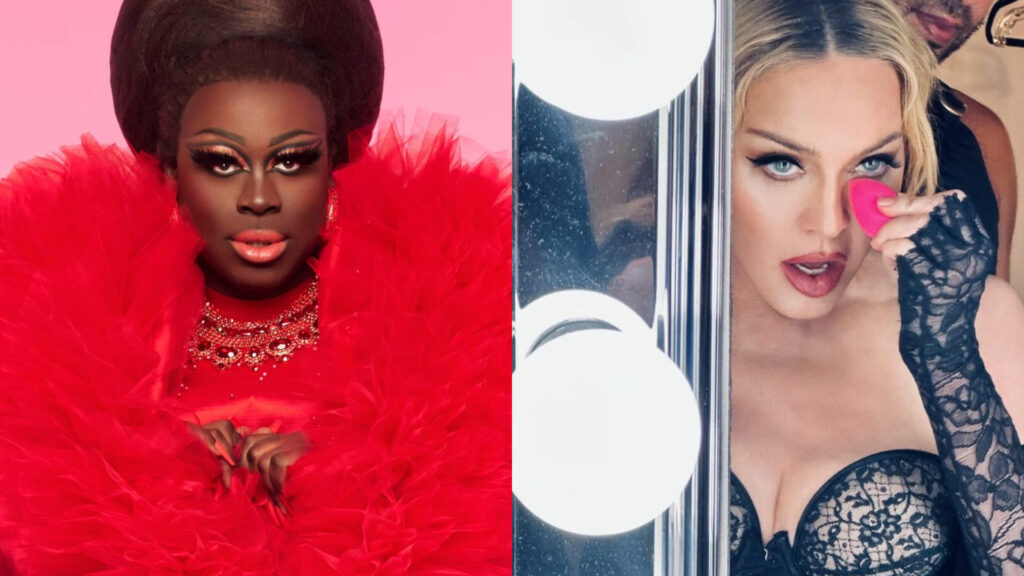 Madonna is "in great health" ahead of The Celebration Tour next month, her friend and support act Bob the Drag Queen has told Attitude.
Speaking to us in an exclusive interview to discuss her Woke Man In A Dress standup show, the RuPaul's Drag Race season 8 winner added: "I think everyone's going to be very impressed with her."
Concerns were raised recently after Madonna shared what appeared to be photos of a knee injury amid tour rehearsals. The Celebration Tour is due to begin at London's O2 arena on 14 October.
"Madonna had some health issues but we're back on track and really excited about coming to the O2 in London," Bob told us.
The pair became friends after Bob worked with Madonna on her NYC Pride concert last year. Bob acted as emcee, with fellow Ru Girls Violet Chachki and Laganja Estranja also performing alongside the singer.
"It's a pretty normal relationship"
"I call her Madame X and she calls me Bob – 'Bob' doesn't really get a nickname. It's a pretty normal relationship. We've worked together for over a year now, so I've adjusted now to being like, 'Oh, there's Madonna; Madonna Ciccone.'"
Asked whether she ever watches Drag Race with Queen M, comedy queen Bob said: "I did once show her a clip of Drag Race when all the queens were dressed in kimonos [during the Madonna runway challenge that came to be known as 'kimono gate'] and she thought it was pretty funny."
On whether she's experienced any jealousy from other queens around being in Madonna's inner circle, Bob answered: "I think [other queens] are excited for me, for the most part. Maybe they're secretly plotting my demise behind my back, which I would honestly love. I would love a drag queen coup."
Woke Man In A Dress now streaming for free
Bob also shared what makes her latest standup special, Woke Man In A Dress, worth seeing. The comic recently dropped the entire show on YouTube for free – which is already one great reason to watch.
"It's honestly the funniest thing I've ever released. It's really, really funny – and it's free. I love that comedy is going this way. We get to keep all of our intellectual property. And we get to make more money from it this way as well. We realised we don't need these big networks to reach our audiences anymore – it's 2023 now, you know."
The full version of this interview will appear in issue 355 of Attitude magazine, out 12 October