Big Brother's Hallie supported by housemates as she comes out as trans: 'This is a moment'
"I just thought I'd make that loud and clear"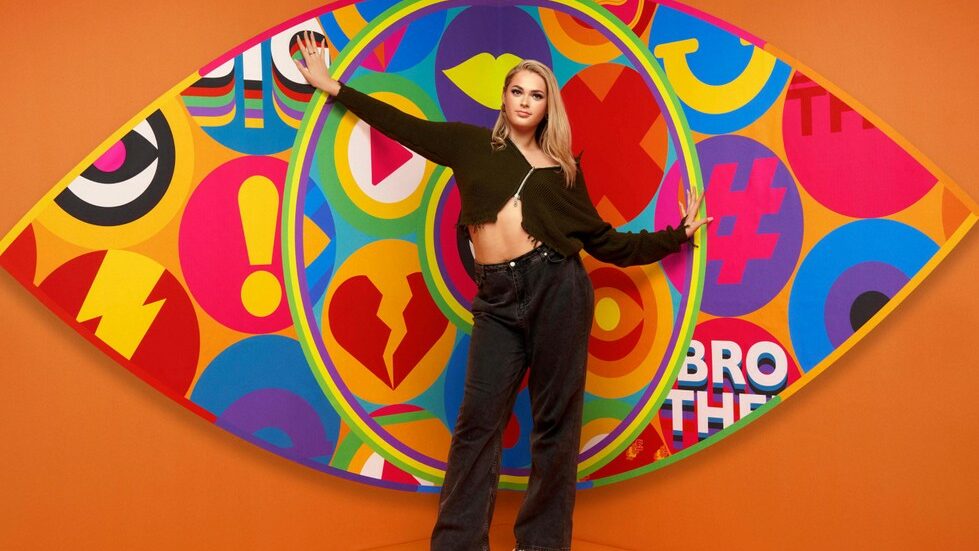 Big Brother contestant Hallie will come out as transgender to her fellow housemates on tonight's (9 October) episode.
Hallie, 18, is the youngest person to appear on as a housemate on this year's revived series.
Before entering the house, she described herself as "a bit of a diva" and added: "I speak my mind but I'm also a very lovely person. I'm a girl's girl, for sure. I'm honest, fun and, yeah, just brilliant."
She won a lot of love from those watching at home last night, and will dive deeper into being her authentic self in scenes to air this evening.
"I just thought I'd make that loud and clear. I'm a trans woman if you didn't know" – Hallie
The teen decided not to tell her housemates about her trans identity when she entered the house, but seemingly has had a change of heart.
The housemates will be gathered at the dining table and discussing their living situation, when Hallie decides to open up about herself.
Hallie then says: "Hey guys, I just have something to say. Yesterday I feel like I wasn't being 100% authentic in myself.
"I thought I'd let everyone know I'm trans, if you didn't know already. I just thought I'd make that loud and clear. I'm a trans woman if you didn't know."
Hallie's fellow housemates give her a hug, with Chanelle saying: "Good for you. That's very brave of you."
As they all look show their support to Hallie, Dylan adds: "This is a moment. I like it."
Hallie says in response: "I don't know why I was nervous," prompting Farida to say: 'You don't need to be nervous.'
Trish echoes the kind comments, and tells Hallie: "We've got you."
She's not the first trans contestant to enter the famous Big Brother house. Nadia Ahmada won the show back in 2004.
Elsewhere, trans man Luke Anderson took the win nearly a decade later, in 2012.
The launch show on Sunday night was a success, achieving its highest launch since 2012 last night as it returned to screens on ITV.
It drew in 2.6 million viewers across ITV1 and ITV2 on all devices, and winning its 9pm slot.
Big Brother continues tonight at 9pm on ITV2 and ITVX.