Adam Lambert, Idina Menzel and Todrick Hall to perform at Pride In London as full line-up shared
As Adam drops the official Pride In London song - a cover of Sylvester's 'You Make Me Feel (Mighty Real)'!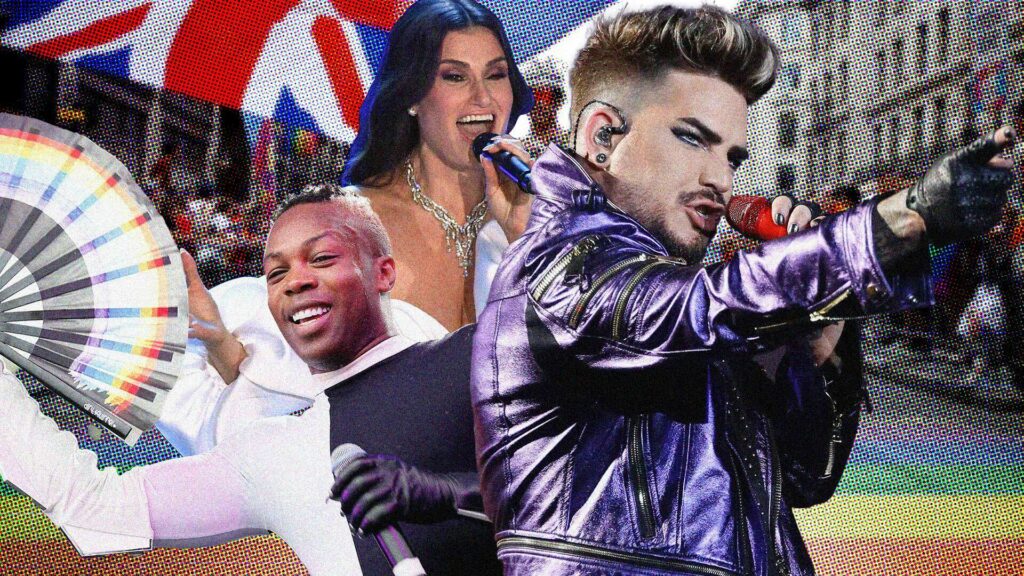 Adam Lambert has been announced as the headliner of this year's Pride In London.
Joining him will be 'Let It Go' singer Idina Menzel and The Real Friends of WeHo star Todrick Hall.
Pride In London takes place on Saturday 1 July.
Other artists revealed to be playing the UK's largest LGBTQ Pride festival include RuPaul's Drag Race UK star Victoria Scone, The Voice's Jordan Gray and performers from Six the Musical.
The announcement of Adam as headliner coincides with the release of his new song with Sigala: 'You Make Me Feel (Mighty Real)'.
The track is a cover of the 1978 classic by Sylvester, and the official song of Pride In London.
"The day has come – I'm so excited" – Adam Lambert
In an Instagram statement, 41-year-old Adam said: "The day has come. The official @prideinlondon single You Make Me Feel (Mighty Real) with the one and only @sigala is finally out now!"
He furthermore added: "I'm SO excited to announce that I'll be headlining London Pride on July 1st!"
Adam, Idina and Todrick will perform on the Trafalgar Square stage. Menzel will perform new music from her upcoming album, Drama Queen.
The four stages in Trafalgar Square, Leicester Square, Golden Square and Dean Street will play host to over 100 performers. As in previous years, Leicester Square's stage is a dedicated stage for artists identifying as LGBTQI+ women and non-binary. Meanwhile Golden Square is a dedicated stage for artists from the Global Majority.
New for this year is a fifth stage, on the iconic Soho Square, a dedicated space and stage for artists from the trans community. Artists performing, curated by Mzz Kimberley, include Satch, Adele Anderson, Felix Mufti, and Alexa Vox.
For more information and to check out the line-up in full, head on over to PrideInLondon.com.