Putting the record straight: Calum Scott talks 'Dancing On My Own' and making it in the music industry
The former Britain's Got Talent star opens up about his journey so far.
By Will Stroude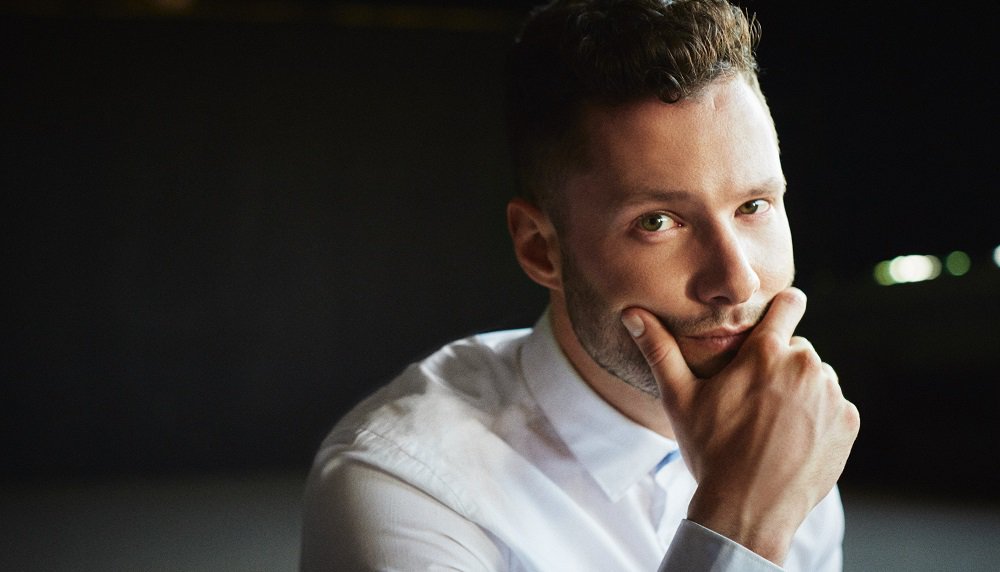 It was way back in April 2015 that Calum Scott's life was first transformed by Britain's Got Talent, Robyn, and a heartbreaking rendition of 'Dancing on My Own' which would go on to rack up over 70 million views arond the globe.
All the more remarkable it is then that a full 18 months later and you can't turn on a radio without hearing the 27-year-old's soulful vocals on that very song.
A sleeper hit which has already hit heady heights of UK Number Two and remains in the top three four months after its first release, the phenomenal success of 'Dancing on My Own' has led to Calum quickly adjusting to life rubbing shoulders with Drake, Rihanna and The Biebs at the business end of the charts – no mean feat at a time when streaming is making it harder than ever for emerging artists to break through.
As that success has grown, however, so has the pressure on the Yorkshireman's personal life. After signing a major new record deal with Capitol Records – home everyone from Katy Perry to 1D's Liam Payne – Calum's been busy working on his debut album, and, as he tells us, it's forced him to address some very personal demons when it comes to speaking publicly about his sexuality.
Dancing on his own he may have been, but as Calum will surely soon find out, there's a whole community out there ready to dance right alongside him…
Hi Calum! Life must have been busy for you over the last few weeks?
Ever since the show it's been a whirlwind! I was talking to somebody the other day, and I said ever since I stepped out on to the stage it changed the course of my life. In my eye is was never going to go this way. Ever since come off the stage of the show in 2015 – the down I had from not being picked up, working my way up to meeting my manger to my song writing sessions – everything built up on top of each other. Having the single out in March and it flying up the charts, then going to America for the first time to talk to big record labels – it's just been unbelievable.
You mentioned there about being disappointed at not getting signed by Simon after the show. You have this huge new record deal now, but after being so hyped up on BGT that must have been tough at the time?
Yes. The thing is, as a singer, especially on a show like Britain's Got Talent you want to impress Simon the most, so when I got Simon's golden buzzer I felt quite over the moon. Obviously at the time I'm thinking I'm in a pretty good position to be in. But then the show finished and there was no conversations about it. Don't get me wrong I didn't expect a deal, but to go from that and not get signed I thought I'd ruined my chance and wasn't going to get another opportunity because Simon didn't want me. I went through a few days where I felt really down about it. But I talked to a few people who reminded me he wasn't the only person. I couldn't go back to my day job when I'd tasted that bit of success and done something that I loved doing.
'Dancing on my Own' has really taken on a life of its own in the last few months. What's it been like to see that happen?
It's been quite emotional. I feel like this is the closest to what if feels like to have kids! If it connected to other people like it connected to me then I'm on to something amazing. I sang it at a few local competitions, then I sang it on BGT. It's done a hundred times more than I thought it would!
You've just been off in LA working on you debut album – what can we expect from your first original material?
I definitely don't want to steer to far way from what I did with the cover, I think that reached out to so many people because it was such an incredible song. But, for me, I think it's the emotions and drive that I give to the song which makes me so relatable to my audience. I've got some big ballad songs which are real tear-jerkers but I've got some upbeat stuff and some mid-tempo stuff that is a bit more like 'Rolling in the Deep' by Adele sort of things. My go-to are sad songs at the piano, but I'm not opposed to writing really nice up-tempo songs. I'm never going to write a song like 'Happy' by Farrell though, because I'm just not that happy! [laughs]
You've been doing a lot of writing yourself – is that material based on relationships, break-ups, former lovers?
Yeah, I think in terms of what I've actually written about, it needs to be stuff that's real and relatable. One of the songs that is most personal is about when I came out to my dad – that was a big personal one for me. There have been a few of my friends that I've shown it to, and when I've said it's about this they say 'Oh my god I would never have guessed'. That's the thing with songwriters; they write a song and then listeners make their own interpretation. With this particular song, it's about casting your fear aside. When you listen to it initially it could be about relationships, but the story behind it is about my dad. A couple of my mates who now know the context behind it are quite taken back by it because it's real, it's about real stuff.
It might be able to be interpreted a lot of different ways, but do you think it could be adopted as anthem by other LGBT people going through similar struggles?
Yes, I would like to write a song that inspires people to be themselves. I went through a rough period when I was younger with my friends when I tried to talk to them about it. It makes me worried when I talk about myself and who I am, because I feel like I'm going to lose people. For me, that's always stopped me from talking to people about it. I've found myself in situations where people are talking to me about girlfriends and I've found myself skirting around the issue; it makes me feel uncomfortable. I think anyone going through it needs the reassurance and needs to be told what I've been told: that it's not as much of a big deal anymore, and people are okay with it now. Music is such a powerful thing and has such a big impact that maybe the song I've written could do that.
We can't wait to hear it. Were you worried about the prospect of opening up about your personal life when you went on the show?
Because of the way me and my sister auditioned for the show – it was on a sort of whim – I never thought the gold buzzer was going to happen, and I was sort of swept off my feet. Ever since then it's been a whirlwind. In relation to coming out, I never felt like I really needed to talk about it – it's not because I resent it, it just doesn't come easy. But I was worried that it going to get to the point where I wish I'd spoken about it sooner. The longer the success goes on, at some point it's going to have to be discussed as part of a wider conversation. A lot of people assume I'm straight because I've never really spoken about it and because it's not obvious to people. It's more just putting the record straight – for example, I didn't know that Olly from Years & Years was gay until I looked him up on Wikipedia!
Yeah it must be great to be a part of a generation of pop stars for whom sexuality is a total non-issue.
Yeah, I know it's difficult to talk about because you feel like you're going to feel discriminated for it, me included. I have a friend who is so comfortable with his sexuality. I've always wished that I had his confidence, because it doesn't phase him. I'm not like that, and I think that's because of the trauma I went through when I was younger. So I thought if I bite the bullet and spoke about it, I hoped that it would inspire people who felt like me; who felt like they couldn't talk about it.
Has it made you worried about chatting to guys since being in the public eye because of that?
It has been tough. I haven't been able to talk to guys because of my worry that it became a 'leaked story' before I had the chance to put the record straight. Also, because I haven't been confident about talking about it before, I have never really felt I've been in a position to date. People don't know to approach me, and I'm not confident enough to talk to people. I would love to like my mate and be open enough to chat to guys and see where it goes. From a personal level I've wanted to be in a relationship for a while but I've never been confident [enough] to talk about it. I would love to meet someone though – I haven't been in a relationship in ages and I miss it. I hear my friends when they go on dates saying how excited they are to see him or her again, or the butterflies they get when they are with them, and I just wish I was in a position where I could feel that again, as it's been so long! I don't know if I'm going to be going on Tinder but I am single and looking!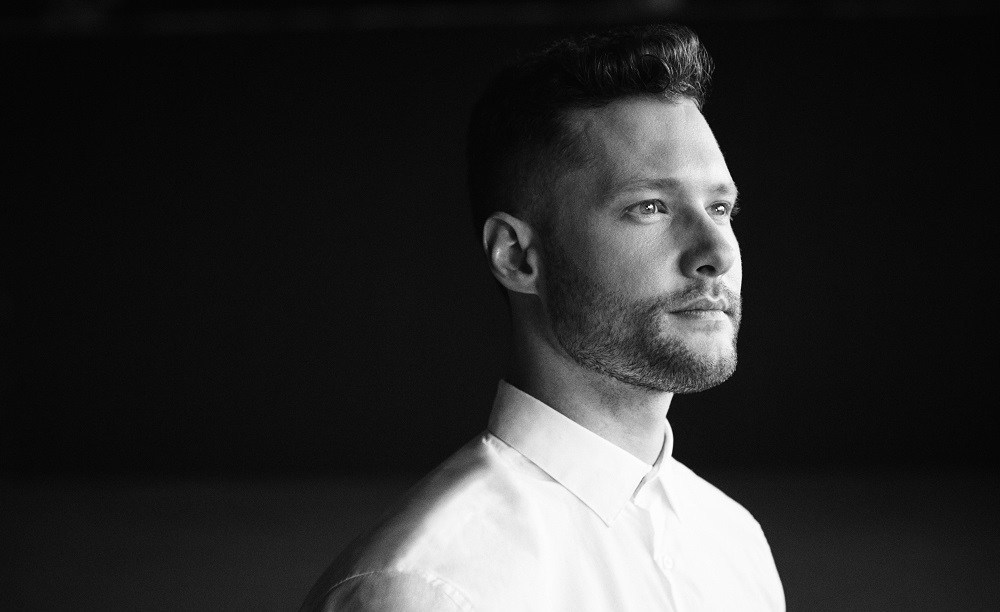 What can we expect from you for the rest of 2016 and heading into 2017? Are more singles and the album on their way soon?
2016 is still really really busy. I'll still be doing my album, still writing and trying to get the right material together. It's getting the right people around and creating the right soundscape for me. There are some tracks that are really really special. I'm also supporting Jamie Lawson in October on his tour around the UK from the 3rd of October to the beginning of November. Then I have a tour in the US, which will be really cool. To tour in America will be really huge. A lot of stuff will be keeping me busy, and talking to people about collaborations.
Who are the artists you could see yourself collaborating with?
I would love to collab with a dance artist like Clean Bandit or Calvin Harris, that would be really cool – I'd like to see people dance to my music and not just cry! [laughs] Then again I'd love to do a duet with someone like Labrinth and Emeli Sandé because that was really beautiful. I would love to do a duet with Adele but I mean, who wouldn't? I could imagine having a good skinful and a kebab with Adele! Also Robyn, but I feel really nervous about asking for a collab because I don't even know if she likes the song! I've not heard anything from her. Maybe she doesn't like it, which is fair enough, I can't please everyone – but I want to thank her for being an incredible songwriter!
Calum's debut single 'Dancing On My Own' is out now.