Mr Plant Geek | How to grow your own cocktails at home
By Will Stroude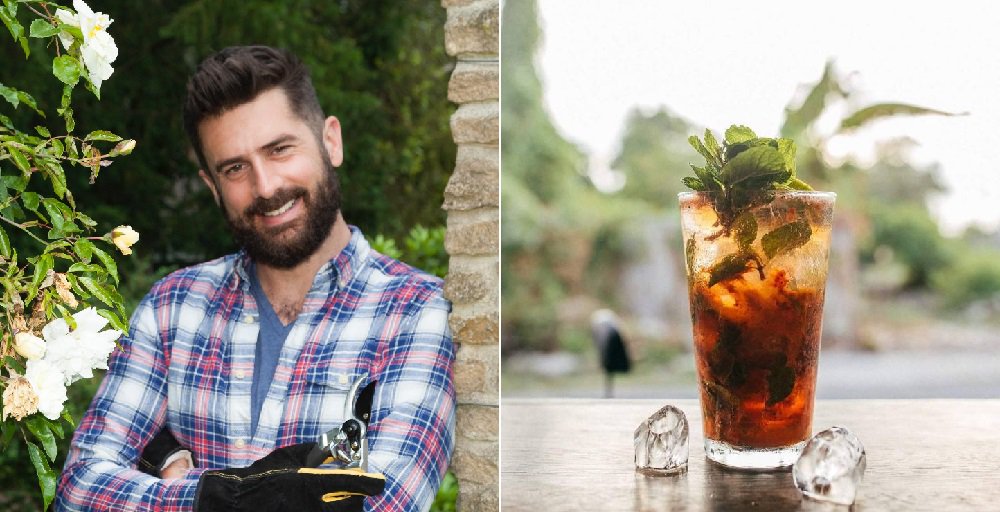 Michael Perry, aka Mr Plant Geek, set tongues wagging on ITV's This Morning earlier this year, and now he's sharing his green-fingered tips with Attitude readers.From home-grown fitness and healthy eating to sprucing up your home and garden, there's no better expert when it comes to homo horticulture – and this month he's revealing the easy steps for how health-minded can grow their own fitness…
If it's okay to boast a little, I've just come back from my summer holiday in Mykonos. It was full of sun, sea, sand and sex-y cocktails, which got me think about all the ingredients you can grow at home for when those impromptu drinks mixers come round.
The plant geek in me was kept very happy on my travels too – not because of the roadside specimens I insisted we pulled over to Instagram every OTHER mile, but for the botanical-inspired cocktails I enjoyed (sensible) amounts of as my already Greek skin tone deepened!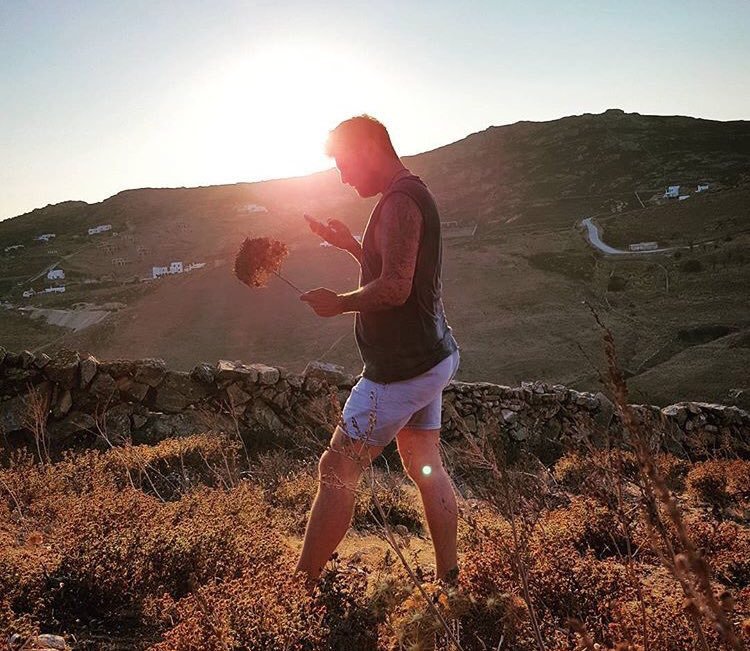 In my latest article, we're going to look at which herbs, berries and flowers you can add to your drinks to give them extra flavour as well as extra show off potential: You can grow many of the ingredients yourself too, even in a windowbox. Just imagine hanging out the window of a sunny Sunday morning and watering your very own cocktail garden!
As I'm sure many of you know, the most exquisite cocktail recipes manage to balance aroma and fruitiness with sweet, yet sour tones. Herbs and berries can really contribute to this equilibrium, and are always much better used fresh, and what can be fresher than growing your own? Who would put dried herb mix into a martini for god's sake!
Now, we all seem to have an ongoing obsession with gin. But if your habit outweighs your available bank balance, did you know that adding herbs can actually improve the flavour of cheaper gins? Lying on my sun lounger in Mykonos, I was often seen sipping on a fantastic creation called Gin Smash, which benefits from the clove-like, almost savoury injection of basil leaves.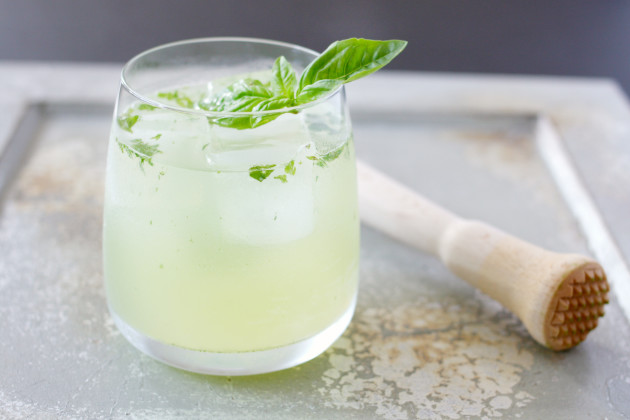 Tear the leaves rather than cutting them, as the jagged edges will release even more aroma! The barman sneakily told me his recipe for this gin orgasm: 50ml gin, 25ml lemon, 12.5ml sugar syrup and EXACTLY 8 basil leaves!
Basil is a windowsill crop, so before you scream 'I haven't got a garden', relax – you can either grow it from seed, or buy those growing pots you see in all good supermarkets! It isn't just good for cocktails either: stir fresh leaves through pasta sauce (yes, even the ones that come in jars)!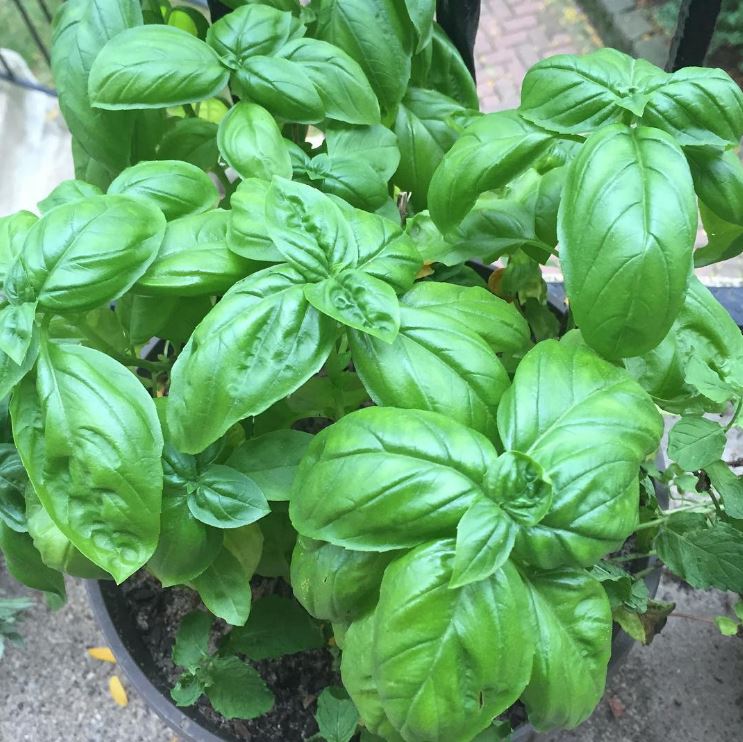 To transform whole bottles of 'cheap gin' into 'botanical love juice', you can steep a range of different berries and herbs into the mix- in fact why not experiment and see what you can create? A classic is sloe gin, and sloe berries can be found in many UK hedgerows around November time. This is called foraging – do not get it muddled with anything else!
No cooking will be required to make the gin, only patience. Prick each berry and blend with sugar and gin, before leaving it in a dark cupboard, shaking every other day for a week, then shaking once a week for at least two months (or as long as you can manage to leave its tasty gin-ness alone!)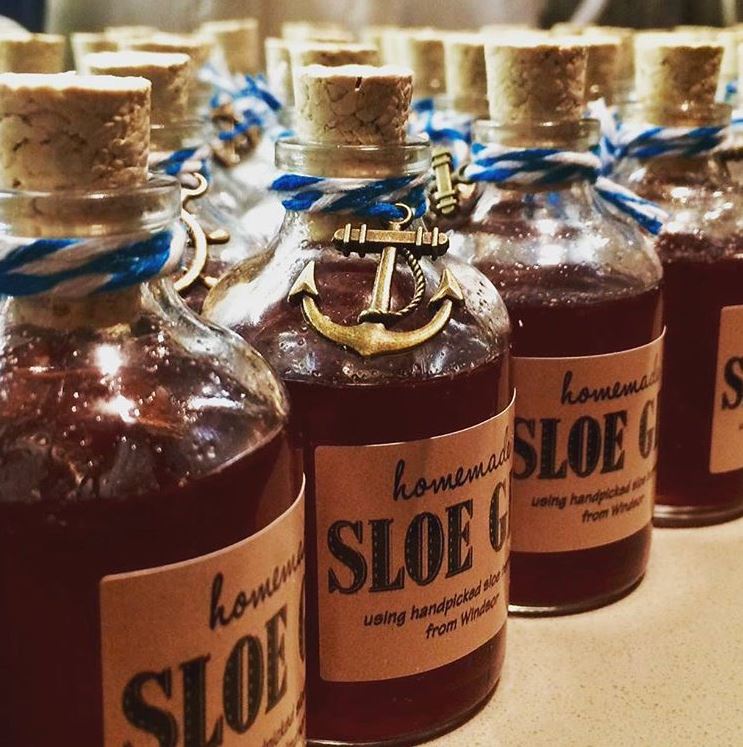 Likewise, show off to your pre-drinks guests with lavender gin, which can be made in just a few hours by soaking a few tablespoons of lavender blooms in your chosen gin (Gordon's is good, as it has a clean base). This potion then makes a quite jazzy little mixer for any gin-based cocktail! Lavender makes a nice hedge too, so if you've got a cute little courtyard garden, you can plant some as edging, and the fragrance is better than any Ralph Lauren!
The most perfect mojito can be made with a specific mint variety called Moroccan Mint. This is easy to find in the UK, although for the ULTIMATE mojito, you'll need to import real Cuban Mint, time to book a holiday. Anyway, mint is easy to grow in even the smallest of spaces, and available in a dazzling range of flavours- from banana to chocolate! Why not remix your mojito too- with strawberries! Along with the mint leaves, 4 or 5 of crushed berry beauties will add a summer flavour to your favourite cocktail!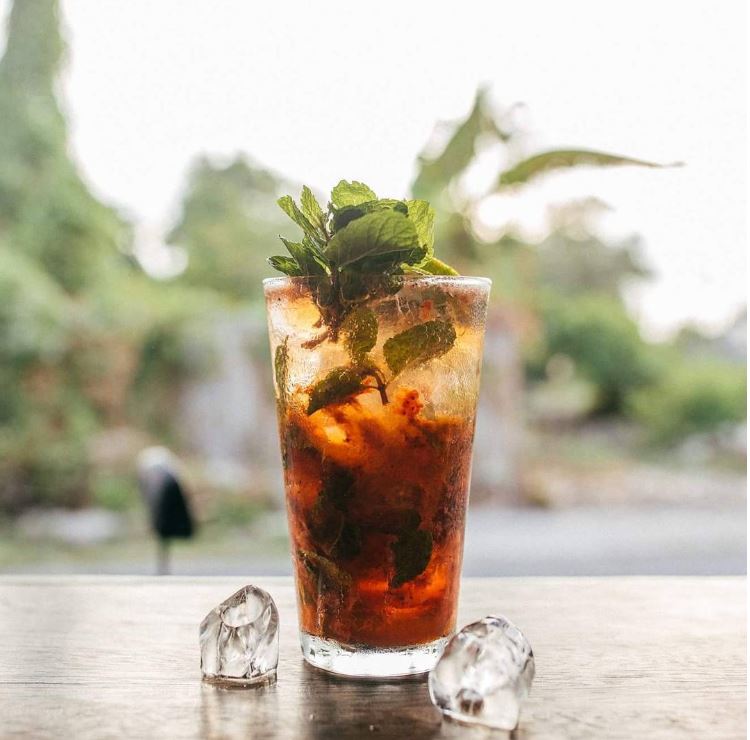 I've often been a bit of an experimenter in the kitchen, and many a time have I boiled lemon peel with sugar to make my own (rather potent) limoncello. Once it cools, mix the hot sugary lemon mess with vodka and store for a few weeks. Limoncello is the perfect after dinner refresher – and leaves the mouth more kissable than coffee does!
The drink you serve is as much about how it looks as how it tastes though: Flowery ice cubes are easy to create, and if you pop edible flowers into them, then that's even better. Be fancy with your garnishes too. I'm always being served Bloody Mary's with huge clumsy shards of celery; it's so not classy. Why not try fancy fennel with its feathery headdress? Ypu may even like the distinctive aniseed flavours too!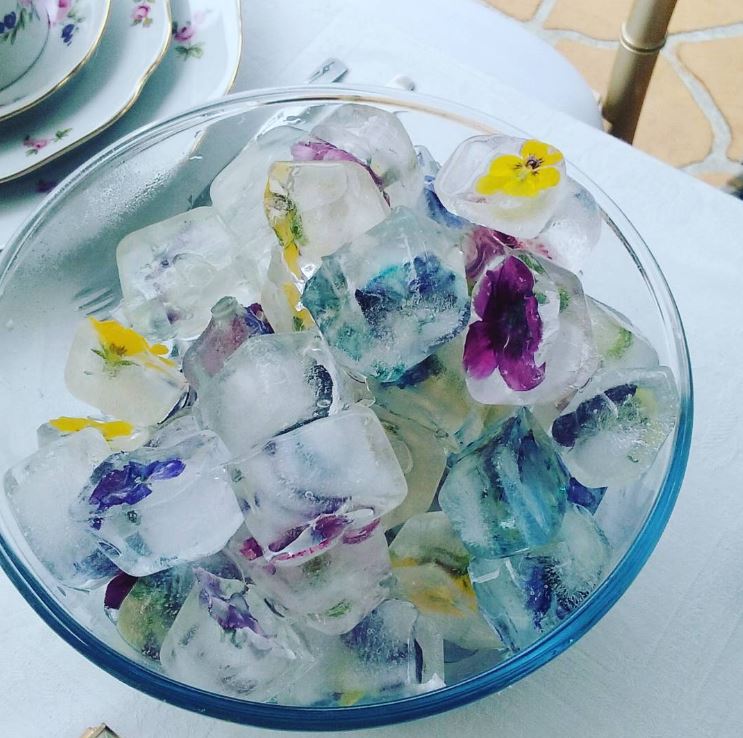 For those of you on a PSID (post-summer indulgence detox) right now, you can also create some guilt-free drinks too. Next time you're taking a summer wander through the countryside, you should consider taking a backpack to haul some frothy elderflowers to take the place of your consumed lunch!
The elderflower blooms can be used to make cordial which is delicious, yet sugar-heavy, and doesn't have the empty fizziness that some commercial brands tend to have.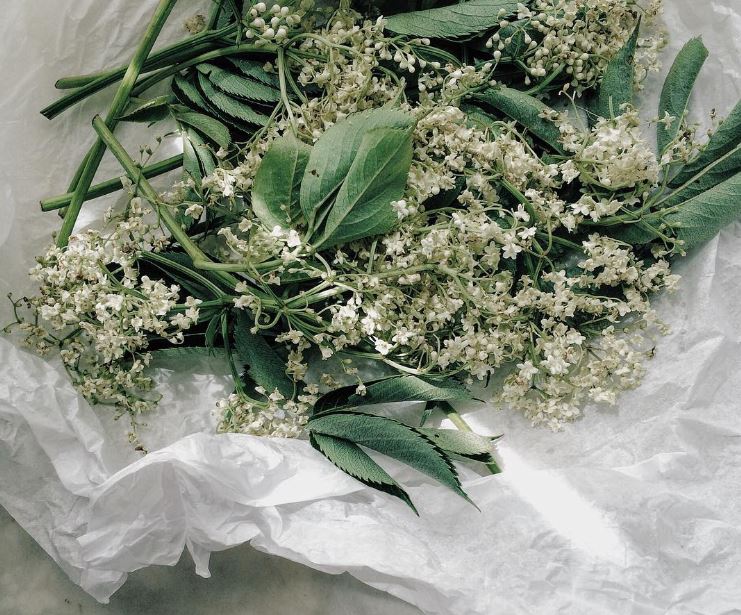 As part of my own (quickly halted!) 3 day detox, I was also enjoying another home-grown thirst quencher – watermelon and mint smoothies.
So as you can see, the possibilities are endless when it comes to fresh and different drinks ingredients. Whether you want to grow your own or just be inspired to delve further into the fruit and veg aisle the next time you do your weekly shop, I am sure I can help you.
Follow Michael on Twitter @mr_plantgeek, and be sure to visit mrplantgeek.com for more.
For more Mr Plant Geek on attitude.co.uk click here.
More stories: