First Dates' Paddy White talks trolls, gay-on-gay hate and becoming the victim of revenge porn
By Will Stroude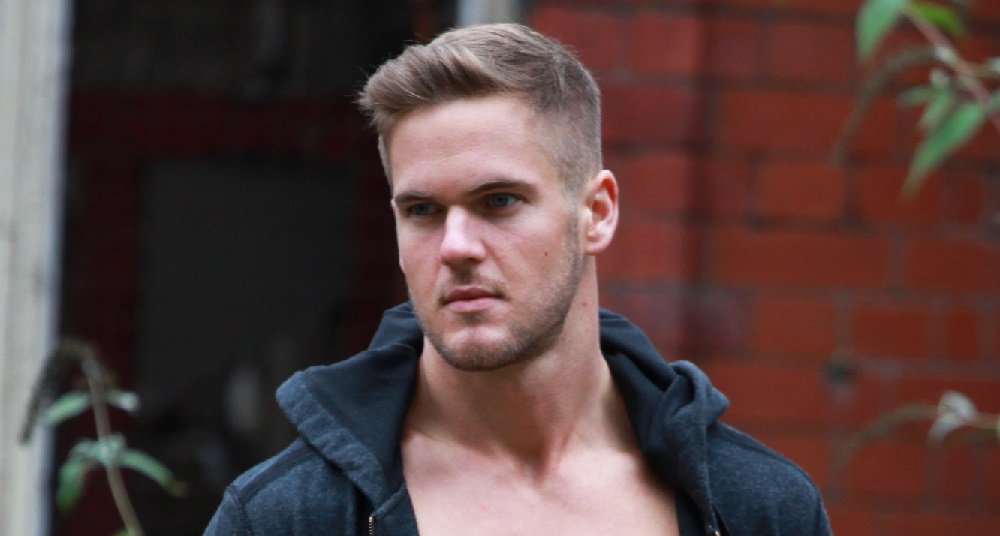 In the wake of his…err… slightly awkward first date with gay rugby star Keegan Hirst on Channel 4's Celebrity First Dates last week (July 22), Paddy White has been on the receiving end of online abuse and even had explicit photographs published all over the internet by those keen to exploit his appearance on the show. We caught up with the 26-year-old personal trainer to see what he's made of the fallout, and whether he'd do it all over again…How has the response been to being on Celebrity First Dates?
I knew there was going to be a lot of negativity because when I signed up to the date and saw that it was celebrity, there was going to be a slightly different dynamic to the date. I knew there was going to be a lot of Keegan's fans and jealousy of my position going on the date with him. When I was watching the edit, I could see from the hashtag that I completely split people. People were either patting me on the back or they were completely mortified and had cushions over their face while watching it. I get that it was perfect car crash TV and the edit exaggerated that.
Do you think you were set up?
I think that all of us that were on [the show with] celebs were, in part, an accessory. However, after the show it has been a rollercoaster, especially this weekend. One minute I thought I'd ruined my life and made the worst mistake ever, the next minute I was like this is great. When I don't look at the negative comments and the trolls its actually funny, so many people tried to make me feel bad about it, but it was such an overreaction. In the general hashtag comments, there was a lot of balance but I do feel like that there are certain people on Twitter that no matter what I did they would have tried to drag me down. I could be Mother Teresa and they would hate on it.
Why do you think there was such a backlash?
I've always split people. People are either loyal followers or they just can't stand me. I think this comes from a few years ago when I probably was a bit big for my boots on [Twitter]: I love a selfie and the self-indulgent side of Twitter, so feel like that made me a bit of a target for people and now its become almost trendy to bash me. It definately crosses a line when they say 'should have been drowned', 'should have killed himself', 'he's an unbearable waste of skin' – really over the top opinions that are just bullying.
Do you think there is a tendency for gay guys to hate on other gay guys in these situations?
I definitely think that the show brought to light that there is a lot of internalised homophobia. The amount of times I've read 'he's an embarrassment to the gay community' and tweets like 'don't think all gay guys are like Paddy' – these tweets aren't only just being put out but getting lots of likes and attention. I know that I represent myself and myself only but because I'm part of a minority group, people with their insecurities feel like they need to apologise on its behalf when it never needed to go there. I know my comments were crude, they were a parody; I was trying to make him laugh. Why do people then have to go to the extent and say that I'm an embarrassment to the community? Why are you bringing everyone down?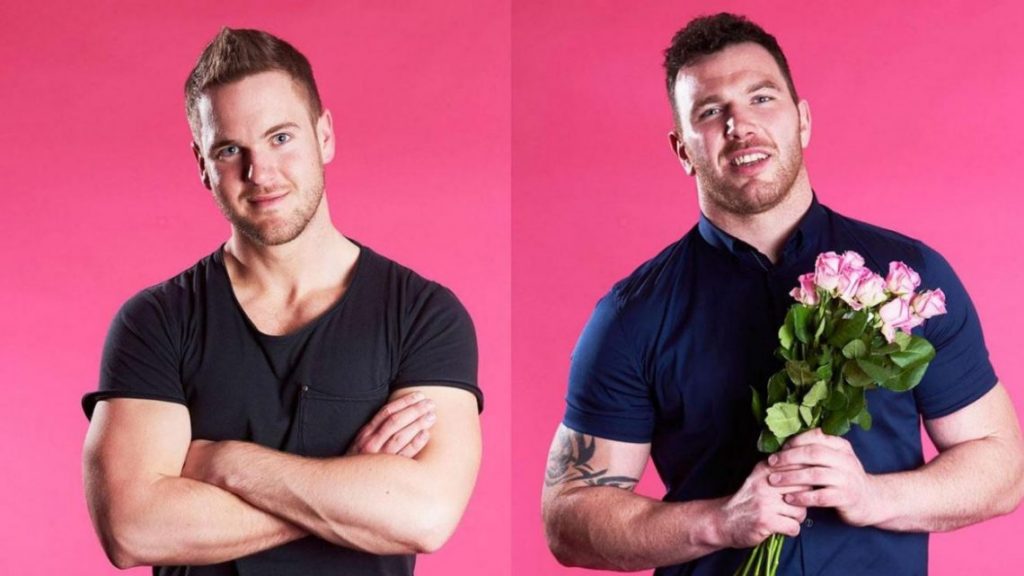 How did you react when you saw that you'd been a victim of revenge porn after the show?
Several weeks ago I tried to get the pictures off Tumblr. The group of people that always give me abuse, bring up my past – like my explicit pictures – have scared me off from doing something like this. I've had so many opportunities in the past to be on TV and I've ran away. I finally took a chance and friends were like 'nothing like that will happen, no one's that pathetic' so I finally went ahead with this and those random people came out of the woodwork saying 'Ha! Take it you don't want me to leak your nudes?' There was no right way to deal with it. If I reply, they're going to love it or if I don't reply they're going to get annoyed with me. So, unfortunately they have gone viral which I feel hasn't processed with me yet. To be honest, when I saw it I just felt like I felt when I read the Daily Mail articles, just adrenaline. I stayed in bed, closed my curtains and put Netflix on. I couldn't even leave the house for 24 hours. It was rough. I think its unavoidable for anyone who has a past now. I definitely have a past where those kinds of things are concerned and I do wish I could speak to myself when I was younger and tell myself to be more careful.
Do you regret going on the show?
No, because it took 26 years to build the confidence to be gay and unapologetic. I felt hurt by the things I read online and unfortunately focused on the abuse to the point I needed to stay in my bedroom with Netflix and my curtains shut for 24 hours to try and make sense of what happened and if people saw a different TV show to what I did. Then I figured, making corny jokes doesn't make you an embarrassment to the gay community, as the trolls suggest. Bullies are an embarrassment to the gay community and society in general. I want to defend the right to have a personality without feeling you have to act in a certain way just because you're LGBT. Also I lived in fear of people exposing pictures of me from when I was naiver of the consequences it can have. It hurts right now and it sure feels humiliating, but I hope I can move on from it and seize the opportunities that life holds now knowing that is out in the open. I suppose I have shared everything about myself since I was a kid on the internet. Perhaps, in a strange way, this completes that. Exercise is and always has been my therapy and I know that, with time and dedication, I'll leave the embarrassment in the past.
Would you do it again given the opportunity?
I would. In the head space that I'm in now, yes. However, I have switch several times. I have realised that now that it's out there, what I've feared for years has happened and there's no going back. What it has proved is how loyal some of my followers actually are and that I'm quick to soak up negativity which is so stupid. Haters will always be there and that's all they are, they don't want to see people they're jealous of do well and they don't think or take accountability for the stuff they are staying. When I did business before with my online shop, they would bully people that bought from it. When upload a photo on my PT account someone put a nasty comment which got loads of replies mocking it and that was my business – that's how I make money. Things like that are really crossing a line. At what point will you take accountability for the things you say to people online? I'd like to think they were brought up better and wouldn't say it to my face. What it comes down to is the level of responsibility people take for the cheap words they say on the internet.
Paddy's Academy launches this weekend – a 4-week online fitness programme that brings about real lifestyle changes through the three components of body transformation: the gym, the kitchen and the motivation. Visit paddywhitept.com for more.
More stories:
Pokémon sex toys… Has the craze gone too far?
Exclusive: The gay vicar who married in secret to avoid the church's disciplinary procedures