Confessions of a Compulsive Overeater | 'Ripping off his clothes, I forgot about my body hang-ups'
By Will Stroude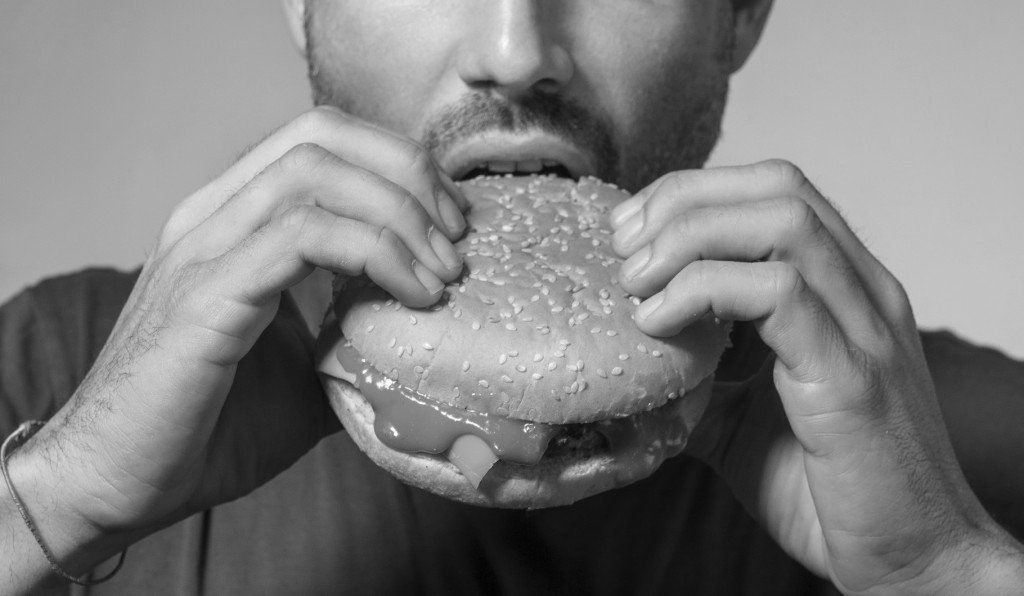 'Je Suis Fatty Gay' is an anonymous contributor who, every month in Attitude, takes us on a very personal journey that began in the closet – and the fridge. You can read his last column online here – this is the seventh instalment…
The following morning after spending the night with Travis, I was glowing. So, this is how it feels to meet a guy you really like; one who might actually really like you back, too. We'd met in a bar the night before. He was tall and handsome, like a young Andrew Lincoln. Back at his, we nervously kissed and fooled around a bit, but he sensed I was anxious, so we didn't have full sex. I figured he'd find me repugnant if he saw my fat body in all its naked glory, so I kept my t-shirt on in bed. But the way he held me in his arms all night suggested otherwise. He was tender and sweet and just wanted to kiss me. It was overwhelming being this intimate with a man I had feelings for; this was new territory. I shut my eyes and rested my head on his chest. I could feel his heart racing as fast as mine. Soon, I could feel them beating together, at a slower rhythm, and I drifted off to sleep.
He made us breakfast in bed and that's where we stayed cuddled up 'til the afternoon. Annoyingly, I had plans and had to leave, so he asked for my number and said he'd call. "I've met someone!" I screamed at my best friend Tommy later on that day. He was genuinely happy for me, but wary that I might be over-romanticising a simple one-night stand. As it turned out, Tommy was right. Travis never called. Feeling utterly devastated, I went on a three-day non-stop food binge.
A few weeks later, I was locking up the theatre where I worked. Appearing out of nowhere stood Travis at a side door, grinning stupidly at me. I melted. My knight in shining armour had come back after all. He apologised for not calling and asked me out on the spot for dinner. Over what seemed like the most romantic meal of my life, Travis admitted he had thought about me a lot, and definitely wanted to see me again. Ding! But, he went on to admit that he was only looking for something casual, and didn't want a boyfriend. I tried not to look disappointed. Oh, but wait. He had said the 'B' word! Not how I had wanted it to sound, but he had said it all the same. B-O-Y-F-R-I-E-N-D. I decided then and there that if he didn't want a boyfriend, I would make him want one by getting him to fall in love with me. Ding! He'd have no choice then. He was clearly interested in pursuing something, and something had to be better than nothing, right? Maybe he just needed a little time. If true love happened in TV soaps, then it could just as easily happen to me.
I told him I was fine with this arrangement, although I didn't tell him about my big plan. We sat all night in the restaurant chatting about creativity and art and his insane love for country music. Every now and then he'd stop mid-sentence, staring directly at me with his big, blue eyes blinking, before looking away embarrassed. After the third time, he managed to hold my gaze for what seemed like an eternity, and then suggested we go back to his.
The door had only closed behind us before we were kissing and ripping each other's clothes off, so much so, that I forgot about my body hang-ups. It was intense and incredibly sexy. In his bedroom we became animalistic, and I could feel years of raw, repressed sexual energy rise from within.
Then, he asked me to fuck him. For a moment I hesitated, temporarily breaking our connection. He saw this and backed off feeling rejected. I winced. I'd heard this line before from many of my backroom conquests, but to me, Travis was better than any of those nameless whores. He was my potential boyfriend. Imagining I was in my own EastEnders duff duff cliffhanger, I responded as dramatically as I could to recapture the heat of the moment. 'I don't fuck. I make love'. And as far as I was concerned, that's exactly what we did. He was the first man who saw me completely naked. And the first man I fell in love with. We fell asleep in each other's arms listening to Chris Isaak. It was so romantic. For someone who didn't want a boyfriend, he was certainly pulling out all the stops. As the months slipped by, I loved to remind him of that.
Check back next month for the next instalment of 'Je Suis Fatty Gay', and share your own story with us at jesuisfattygay@attitude.co.uk.
You can read the latest instalment of 'Je Suis Fatty Gay' in the current issue of Attitude – available in shops now, to order in print from newsstand.co.uk and digitally from attitudedigital.co.uk.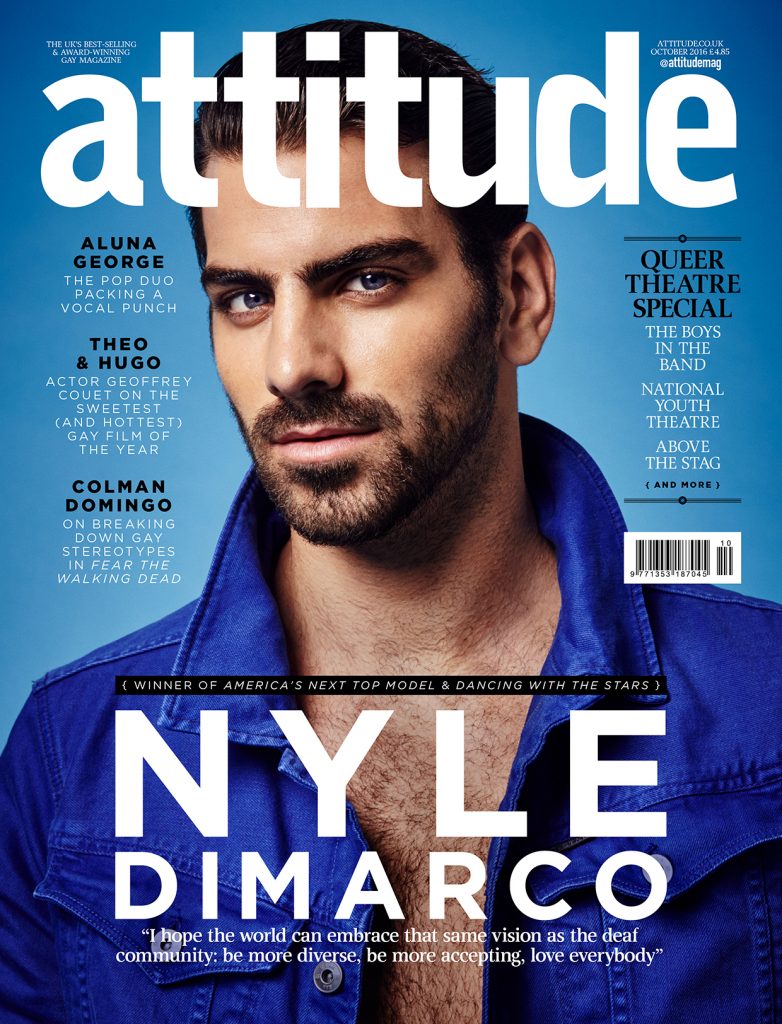 More stories:
Gay boyband fan fiction inspires racy new web series – WATCH
Get the look for less: Recreate the best celebrity looks from London Fashion Week