Burberry blur gender boundaries for their first ever co-ed fashion show
By Will Stroude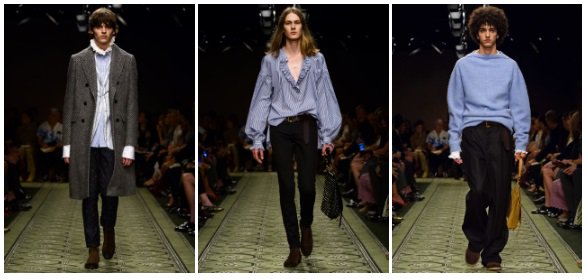 On Monday night, Burberry transported their show from their familiar space to Makers House in Soho, and raised eyebrows after shifting their menswear show from June's LC:M to produce their inaugural co-ed show.
Below the show space, a glorious garden inspired by Nancy Lancaster's interior and garden designs was crammed full of the inspiration of the show, full of statues and busts of the likes of Queen Elizabeth I, Victoria and Winston Churchill (including a giant statue of a very callypigian pair of buttocks) , as well as plenty of live workshop stations, showing the craftsmanship that the brand prides themselves on.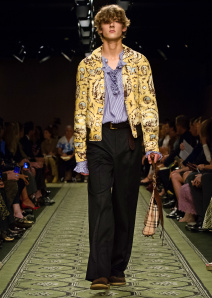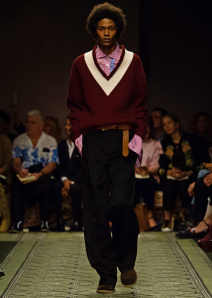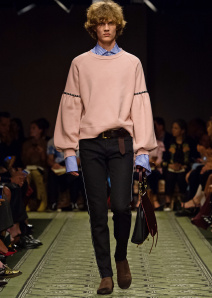 Waiting on our seats upstairs, guests were treated to a copy of Virginia Woolf's Orlando, which was a preface to the collection that was full of gender fluidity and Modernist period that was headed up by Woolf.
Blending the notion of the masculine and feminine, along with casual and formal, taking note from the novel's themes of gender. Models walked the runway in military jackets, full of golden embellishments and regalia, mixed in with informal knits, pyjama style shirts and trousers and ruffled necks that took their cue from the busts of Queen Elizabeth and Queen Victoria in the space below.
Back upstairs, voluminous fabrics that would have looked at home in the film adaptation of Virginia Woolf's classic, starring Tilda Swinton we sported by the models of both sexes.
There's a whole lot of debate about what 'gender neutral' clothing really is, and Bailey wisely keeps to Orlando's blurred lines, refusing to prescribe, but rather explore.
Famous for Woolf's stream of consciousness style, the collection happily wandered and floated with dusky pinks and pale shades mixed with the harder pieces, not constricted to specific time periods, to wherever Christopher Bailey fancied, with the infamous Burberry pillars; the trench coat; the shearling and the check mixing amongst the modernist and Tudor inspired clothing.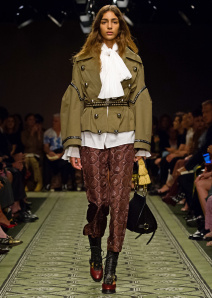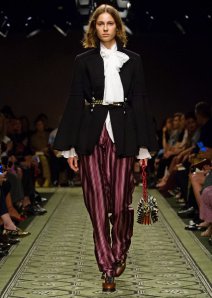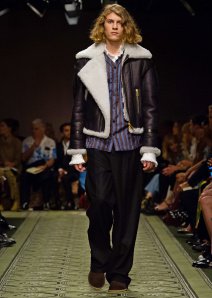 Burberry, always at the forefront of interaction online, made the it available to buy online immediately on burberry.com – the Buy it Now is still to be tried and tested, as it's very much in it's infancy, but if anyone can conquer this pocket from the online realm, it's Burberry.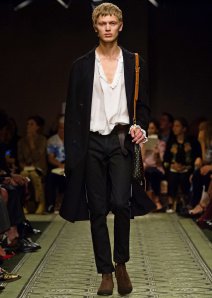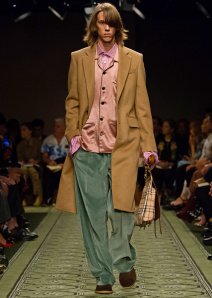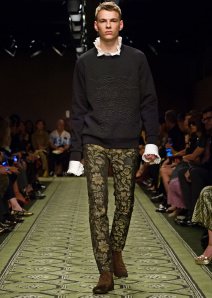 More stories:
9 reasons RuPaul's Drag Race wouldn't be the same without Michelle Visage
Man leaves TripAdvisor review complaining about the amount of gay couples in Gran Canaria