Attitude's Cliff Joannou addresses Orlando in first editor's letter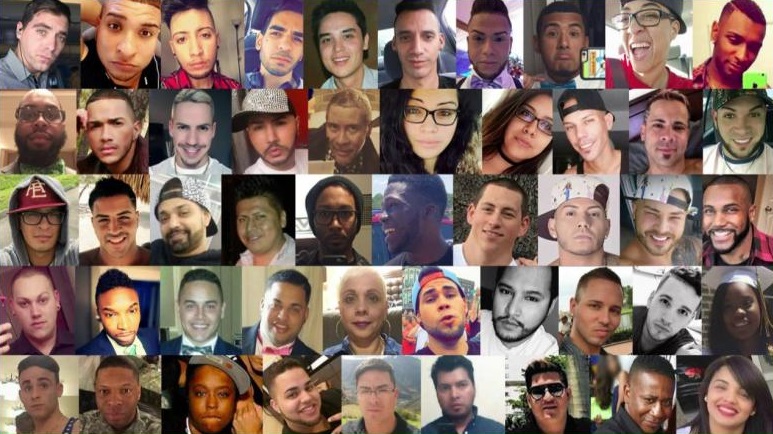 Four days after we went to print on our July issue, a man entered Pulse nightclub in Orlando and killed 49 people from the LGBT+ and Latinx communities. More than 50 others were injured. It was one of the most violent acts perpetrated against a gathered group of queer people in the West since the Stonewall Inn riots of 1969. In the years to come, it will, without doubt, be considered a watershed moment for our community; from the renewed awareness of the everyday hate and fear many of us have accepted as part our lives, to the way the media reports on LGBT+ issues.
The morning after the attack, our website, attitude.co.uk, had its busiest day ever as readers came to a trusted media source for information, seeking a gay perspective on a situation that left us all with so many questions. Orlando: The Victim's Story was the biggest editorial in our website's history, with some 327,309 views.
As the mainstream media struggled to find the right tone of voice or words to use, it was the gay media that delivered the important facts to the community and filtered out misrepresentation and insensitive sensationalism. Our digital team worked around the clock to make sure we did justice to a story that will resonate in our minds for decades to come.
So, when it came to our next issue — the one on sale now — it seemed only right that we acknowledge it. We all know the grim facts of the situation. So much has been said about it. But the burning question that kept coming to mind when I was thinking about how we should mark the tragedy was simply: what have we learned from Orlando? And I say this because if we do not learn and grow from this terrible moment in our history, then the memory of those who died will truly be lost to hate.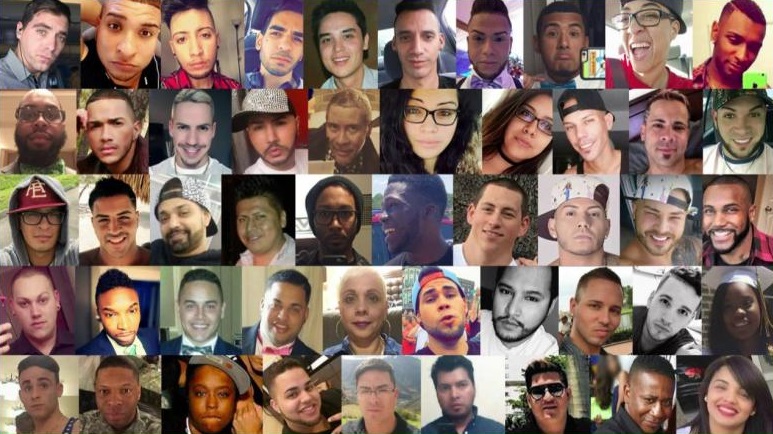 It's purely by coincidence (some may say fate) that in the same issue we also present a brilliant feature on the riot at Compton's Cafeteria in San Francisco, which happened exactly 50 years ago in August (see p.80). Pre-dating the Stonewall Inn riot by three years, it was a major moment in the fightback of an oppressed queer society against a police force that was virulently anti-LGBT. Written by Jon Savage, it's a powerful article I'm proud to carry in Attitude.
While Orlando provided a devastating wake-up call to us as to exactly just how violently homophobia can manifest itself, we should never forget that in more than 70 countries around the world homosexuality is still illegal. Forty of them are in the Commonwealth. And even in countries such as Iraq, where being gay is technically decriminalised, homosexuality is still considered abhorrent. To be an out gay activist there is to invite attack. But inspirational people such as Amir Ashour continue to put their lives on the line for freedom, to the point where he has had to flee his homeland and family to continue his work from Sweden. You can find Chris Godfrey's interview with him on p.86.
It seems to have been a very bad month for news, as we plunge from one negative situation (Brexit, anybody?) to the next. Between the imploding Tories and Labour (leadership battles only ever seem to highlight the reasons why we actually don't want any of the candidates offered) and the depressing Chilcot Report, some levity is much needed! What would the Spice Girls do, I often ask myself in the face of adversity — or when I'm just unsure what outfit to wear. Indeed, the world would be a less colourful place had those five crazy girls not transformed the pop world with their own brand of girl power. Not sexualised in the way previous girl bands were (or have been since), the Spice Girls really were a breath of fresh air in the all-too-serious Nineties British music industry of Oasis vs Blur. The gays have followed them ever since. In this issue, Emma Bunton presents an utterly enjoyably indulgent trip down memory lane to celebrate 20 years since Wannabe changed our lives.
From real-life stories to profiling the new queer stars of pop, such as the superlative Shura, it's another jam-packed issue, and the first on which I'm proud to put my name as acting editor.
Cliff Joannou
Acting Editor
You can read our special feature on Orlando and its aftermath in the new issue of Attitude, in shops now and available to download now from pocketmags.com/attitude.
Print copies are available to order from newsstand.co.uk.