Attitude's Act Your Age: Forties (Ad Feature)
By Will Stroude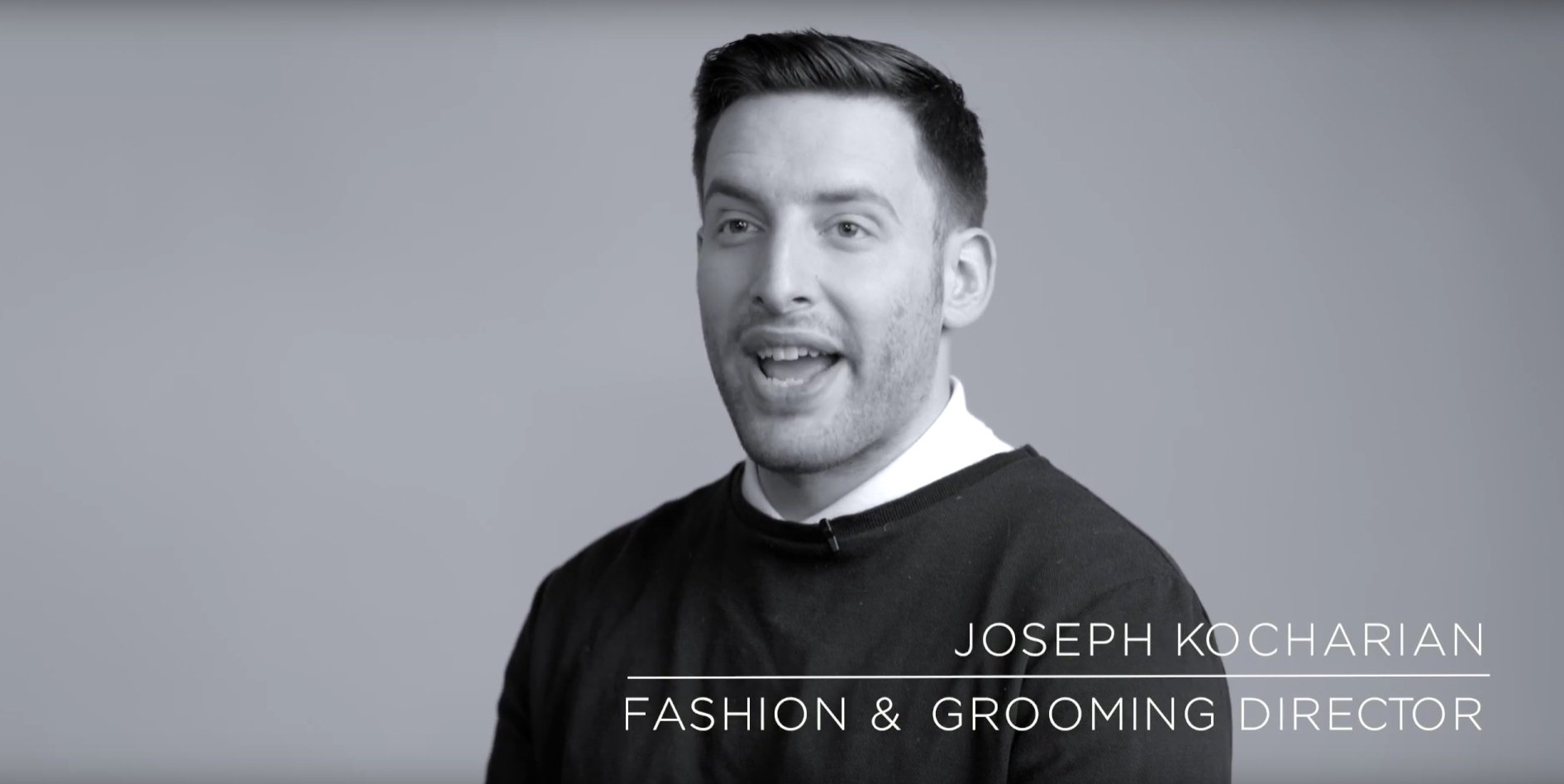 As well as your usual regime, it can't hurt to be adding a bit of technology to proceedings to help battle signs of ageing. We've picked a selection of products that can give you a helping hand whilst you're going through your daily routine. You want to be picking products that help you look fresh and rejuvenated, regardless of how you may be feeling.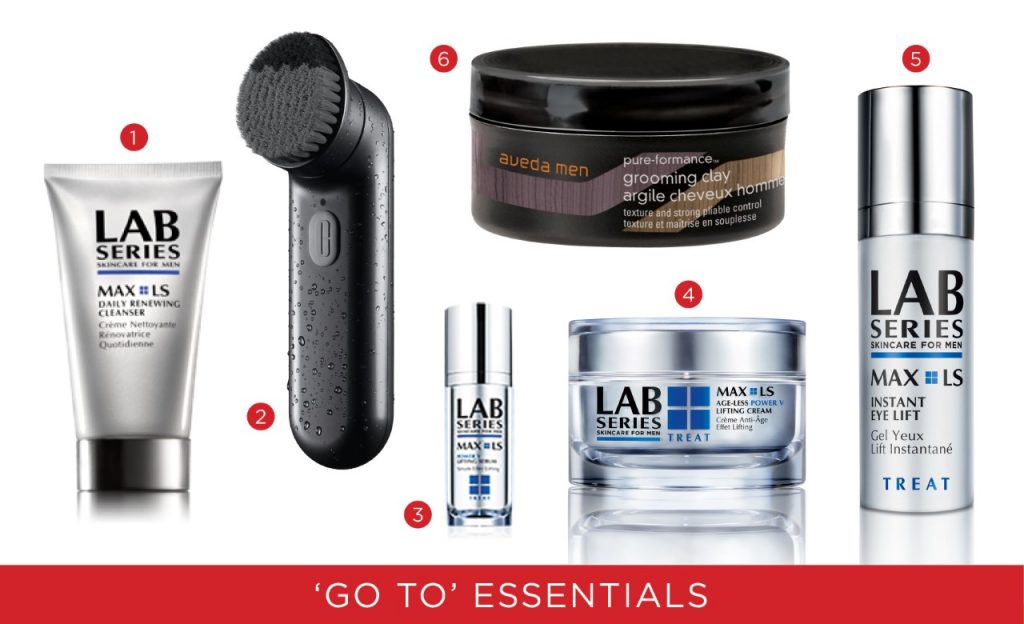 1 & 2. Cleanse:
We've been on at telling you to cleanse for decades now (well two earlier posts!)
LAB Series Multi-Action Cleanser, 150ml, RRP £28 and Clinique For Men Sonic Cleansing Brush, RRP £79
MAX LS Daily Renewing Cleanser has an innovative high-tech cleansing system. The rich and creamy formula helps purify the skin without stripping away moisture. Use it with the Sonic System Deep Cleansing Brush, which provides a much more thorough clean than hand washing alone.
3. Treat: This is where the high tech comes into play, giving you a little boost to help with fighting the look of ageing.
LAB Series Power V Lifting Serum – 30ml, RRP £52
LAB series high tech serum delivers five key actions to support the fight against the affects of gravity on the skin's appearance. It boots moisture, minimises the look of wrinkles, improves the skin's look of firmness and elasticity, tightens the look of contours, and livens the skins appearance. Partner it with the next step for the best results!
4. Moisturising: Once you've prepped and treated the skin, it's time to get treating it!
LAB Series Age-Less Power Lifting Power V Lifting Cream, 50ml, RRP £54
The lifting Cream is a perfect partner for the lifting serum. It supports the fight against the effects of gravity on the skin's appearance. The formula works to help the skin look tightened and more lifted, leaving it looking revitalised.
5. Eyes: LAB Series continue their fight against the look of ageing with their instant eye lift.
LAB Series Max LS Instant Eye Lift, 15ml, RRP £39
Like the cream and the serum, the instant eye lift is inspired by Sirtuin technology. Looking after around the eye area is something you should be continually doing, regardless of the decade, to maintain a youthful appearance.
6. Style: Keeping your hair looking healthy is important, but so is keeping it looking good.
Aveda Pure-Formance Grooming Clay 75ml, £21
Aveda's Pure-formanceTM Grooming Clay adds a strong hold without adding shine. Its lightweight micro fibres provide the control you need for any style.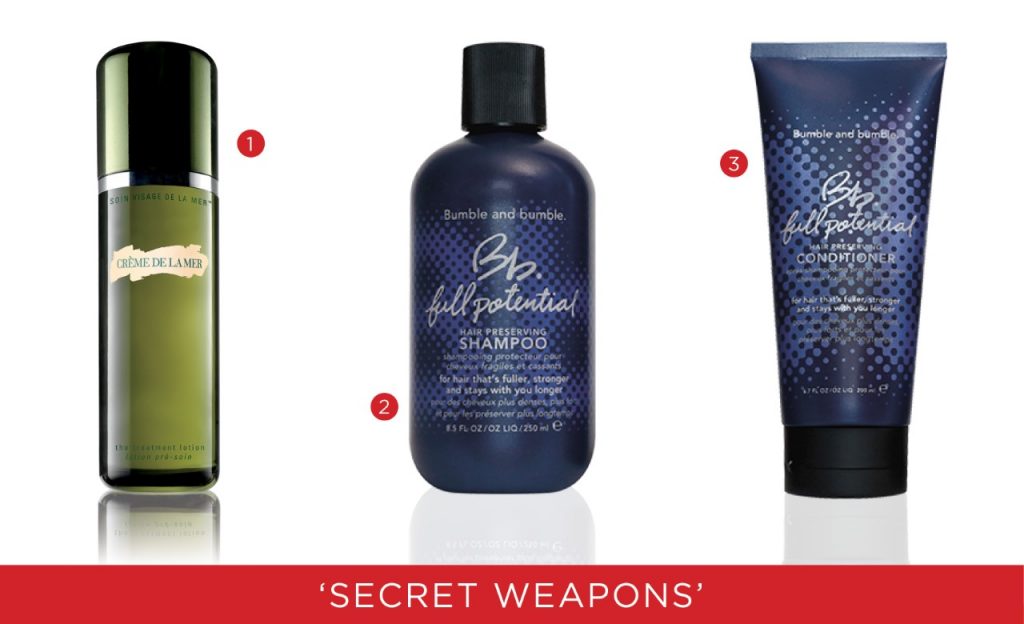 1. Prep: Preparing the skin before you apply your treatment products is advisable, so that your skin is ready to receive the full benefits of the potent ingredients
Crème de La Mer- The Treatment Lotion, 150ml, RRP £95
Described as being like 'liquid energy' this rich and silky hydrator awakens the complexion and drives moisture into the skin, visibly improving texture and skin tone. It also prepares the skin for treatments still to come. You apply this after cleansing, sprinkling a small amount onto your fingertips, or saturate a cotton pad and press onto the skin
2 & 3. Hair Washing: Keeping your hair healthy looking with the right shampoo and conditioner can do wonders for the appearance of thicker looking hair.
Bumble and bumble Full Potential Shampoo, 200ml, RRP £23
Bumble and bumble Full Potential Conditioner, 200ml, RRP £25
Bumble and bumble is there for anyone wanting fuller looking, stronger feeling hair, especially if they have thinning or breakage prone locks. The products invigorate the hair, exfoliate the scalp when massaged in and help remove product build up to keep the hair looking healthy.