Charlotte Tilbury and Bella Hadid join forces for the Airbrush Flawless Lip Blur Campaign
In partnership with Charlotte Tilbury
We're feeling blessed and lipstick obsessed as Charlotte Tilbury and Bella Hadid come together for the Airbrush Flawless Lip Blur Campaign, with the range available now via the new Charlotte Tilbury app or the online store.
Renowned makeup artist and beauty entrepreneur Charlotte Tilbury, known for her beauty revolutions, such as her much-loved Magic Cream, has a new trick up her sleeve, as she unveils her latest creation: Airbrush Flawless Lip Blur.
Charlotte's got a lot of famous friends (we're not jealous at all) who star in the brand's campaigns, and this time it's the turn of supermodel Bella Hadid. Joining forces to spread a message of beauty empowerment that resonates with everyone through innovative and inspiring beauty magic, they strive to help individuals worldwide look and feel their most beautiful selves.
Drawing inspiration from Charlotte's award-winning Airbrush Flawless line, this innovative liquid lipstick combines a modern matte finish with intense hydration. Its revolutionary Powder Blur technology, delivers a flawless matte look without the typical issues of dryness, creasing, feathering, or settling into fine lines which is essential this summer season.
Bella brings the glamour
Bella Hadid perfectly captures the spirit of the 90s supermodel era in the campaign, which is only fitting, as she is part of the new wave of supers, along with her sister Gigi. The black and white studio setup and nostalgic camcorder filter create a seductive and monochromatic vibe symbolic of the iconic 90s decade.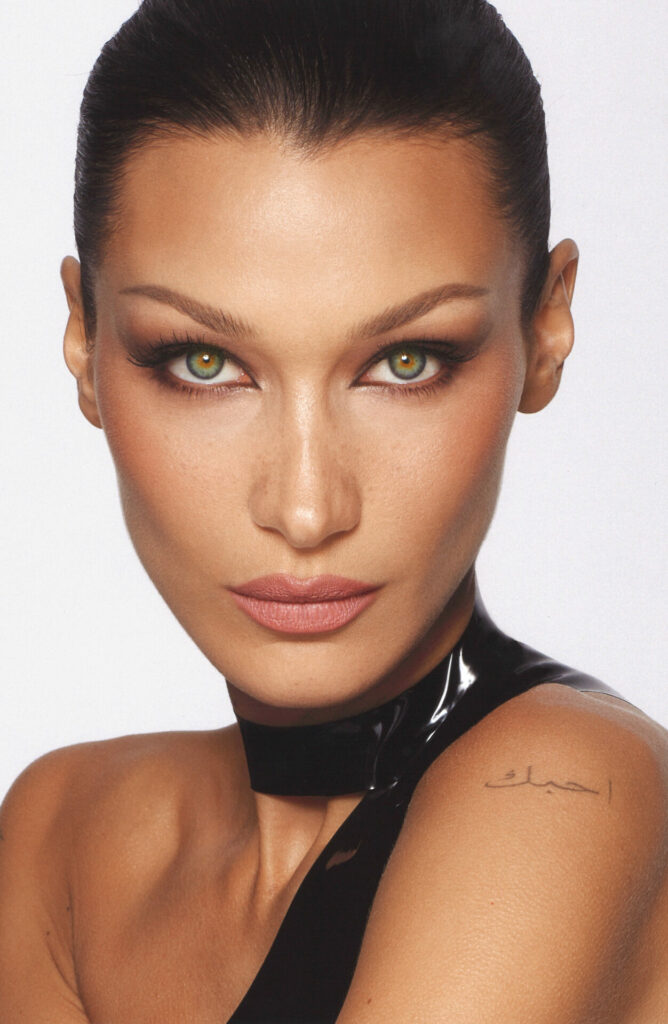 Airbrush Flawless Lip Blur draws inspiration from Charlotte's backstage beauty secrets. Infused with Perfecting Powder Blur Technology and the super hydrator Hyaluronic Acid, it provides 24-hour hydration while also smoothing and blurring the lips with just one effortless swipe.
The non-drying formula comes in eight flawless shades, including Nude Blur, Pillow Talk Blur, and Ruby Blur. Whether you desire a soft, blurred look or a bold statement, Airbrush Flawless Lip Blur has got you covered. For a more subtle effect, apply the lipstick to the centre of your lips and blend outward using your fingertips. If you seek an intense finish, utilise the diamond-shaped applicator to glide the product along your lips, ensuring precise application that moulds to your lip contours perfectly.
Click which lip colour is calling your name: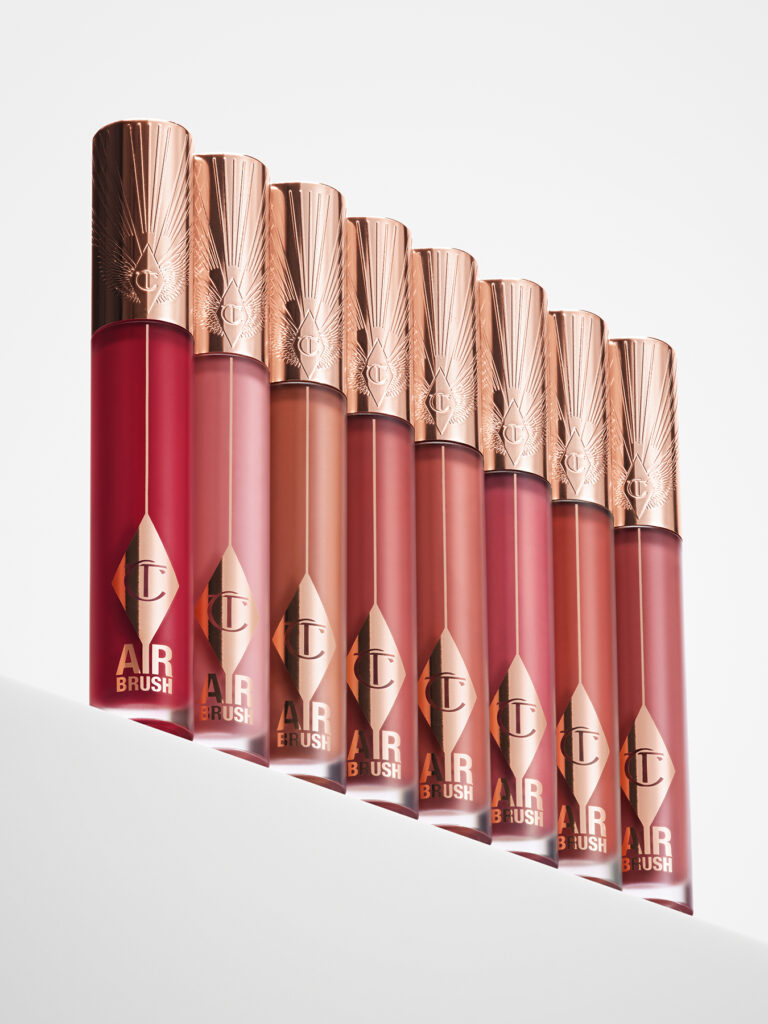 Customers who have tested the product are particularly excited about its hydrating properties, with 99% agreeing that it leaves their lips feeling soft and smooth. Additionally, 97% report a remarkable blurring effect and also the weightless colour remains vibrant for up to 12 hours.
Priced at £27 each, Airbrush Flawless Lip Blur is the must-have lip product for achieving a flawless, modern matte look. Get those lips ready for Pride and shop the Lipblur range today.