Tom Daley reveals what he wants to do for his stag do
By Will Stroude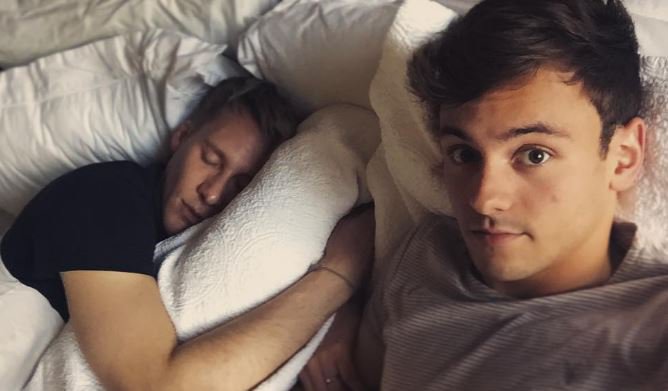 It's been almost full year since Tom Daley and Dustin Lance Black announced their engagement, and while we've been busy buying hats for the occasion (we're sure our invite's just held up in depths of the postal system), Tom's been busy dreaming of how he'll spend his last night of freedom before tying the knot.
Speaking to The Metro, Daley revealed that his dream stag do would be a subdued affair, and most likely be a joint event with his Oscar-winning husband-to-be.
"Neither me or Lance are big drinkers," Daley told the paper at the GQ Awards after-party on Tuesday evening (September 8). "I'd like a joint thing."
He added: "I like the idea of getting lots of couples together and going away."
Perhaps when you live the glamours A-lister life, all you need before your big day is a bit of R&R. Either way, it looks like neither party will have to worry about the other being found tied to a lamppost on the side of a B-road somewhere in the country after their stag do.
As for whether the transatlantic couple plan to wed in the States or the UK, Daley added: "We're not completely sure yet."
More stories:
Ellen helps Britney Spears unleash her inner diva on the best mall trip of all time
This gay man decided to school a homophobe after being harassed in the street – WATCH