Student's yearbook photo goes viral after he brings in own lighting for shoot
By Will Stroude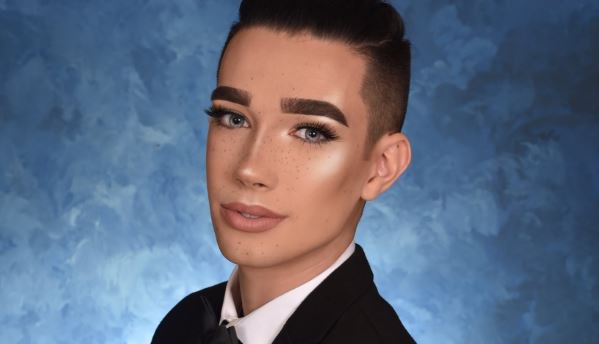 There are three certainties in life: death, taxes, and looking abysmal in school photos. It can't be helped.
Between dodgy uniforms, the centuries-old backdrop you're forced to pose in front of, and the photographers budget lighting having to compete with the industrial strength strip-lights in the school canteen, the chances of having a school photo to be proud of are about as slim as the chances of bumping into Beyonce at the local chicken and chips shop.
But one savvy high school student decided to take matters into his own hands, by demanding his less-than-satisfactory school photo was re-shot – with his own lighting.
17-year-old makeup artist and highschool student James Charles subsequently set the internet alight with his flawless yearbook photo.
But how did he manage to create such a masterpiece of a school photo? By bringing in his own lighting, of course.
So I retook my senior photos & brought my ring light with me so my highlight would be poppin. I love being extra 💀 pic.twitter.com/7Qu1yu8U2P

— James Charles (@jamescharles) September 5, 2016
"I woke up really early a week ago to get glam for my picture," he told Mashable. "I recently got into makeup and wanted to have a pretty iconic picture since I knew it would live forever with myself and all my friends at school."
woke up at 7am to get glam & all I want to do is go back to sleep but senior portraits were a success 😊 pic.twitter.com/mxtnfsIrYt

— James Charles (@jamescharles) August 31, 2016
Even though James was beat for the gods, there's no escaping bad lighting.
"I got there and posed for the photos. They came out okay but the lighting in the room was bad and my highlight was NOT on fleek," he continued.
So what did he do? He asked for a re-shoot of course.
"They totally understood and they let me come in and bring my lights with me that I have for my makeup photography," he explained. "My ring light is what I use for my photos normally so I knew having it would make the highlight look better."
He then tweeted the fabulous photo, and the rest is history.