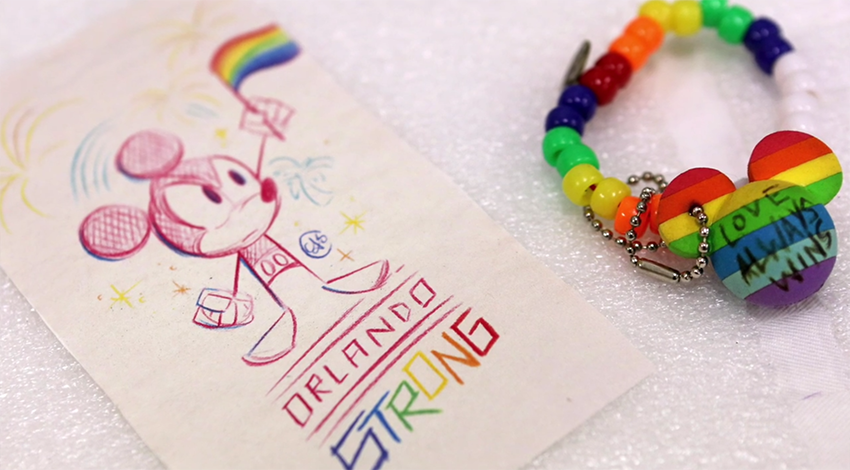 The Orange County Regional History Centre has collected around 3,500 items that are related to the Orlando shooting.
The Orlando Sentinel reports that employees of the centre visited the memorial outside of the club to save the tributes left.
Curator Pam Schwarts said: "It's obviously a historical event. But the community's response has been so immense that it's really its own event."
The centre has collected a variety of items that include stuffed animals, notes and drawings, blessed prayer beads, a rainbow painted flamingo as well as a copy of Lady Gaga's Born This Way.
The centre was also allowed to take the bullet-damaged door to the nightclubs bathroom where people tried to hide from the shooter.
Some items were also collected from other memorials and Whitney Broadaway, a museum staff member, said that, "Everything in this collection is special in some way."
The museum is located in downtown Orlando, the history centre will host an exhibit beginning October 1 called, "Pride, Prejudice & Protest: GLBT History of Greater Orlando."
Visitors at the exhibit will be able to write comments about the nightclub but only a few objects will be included.
More stories:
Pokémon Go gets its own X-rated gay porn parody
Tulisa talks new music, moving forward, and why G-A-Y feels like home