Northern Ireland's lifetime gay blood ban officially lifted
By Will Stroude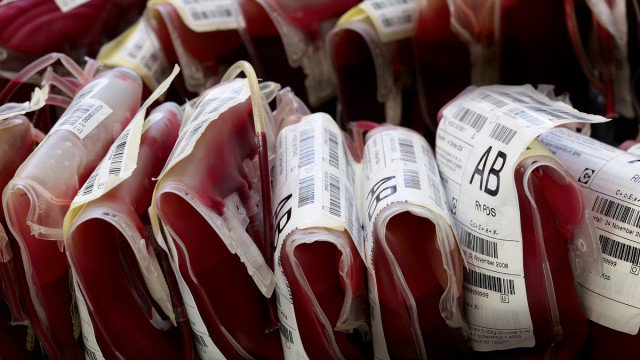 Men who have sex with men will no longer be permanently excluded from donating blood in Northern Ireland from today (September 1).
The lifetime ban has been replaced by a 12-month deferral period, meaning that men wishing to donate blood will have to avoid sleeping with another man for a year. The same rules were brought into England, Scotland and Wales in 2011.
The move comes after years of campaigning and court battles over the lifetime ban, which activists argued were discriminatory.
Northern Ireland's Health Minister, Michelle O'Neill said: "As health minister my first responsibility in this matter is patient safety.
"Surveillance data from England, Scotland and Wales and survey evidence from across Britain and the north of Ireland have provided assurance that the risk is lower with a one-year deferral.
"My decision is based on the evidence regarding the safety of donated blood."
While activists have welcomed the change, many believe it does not go far enough. John O'Doherty, of the Northern Irish LGBT group Rainbow Project, said: "Some media outlets seem to be expecting crowds of gay and bisexual men to line up to donate blood tomorrow.
"This is not going to happen. While we were hugely thankful to Health Minister Michelle O'Neill for abandoning the illogical approach to blood donations from her predecessors and bringing Northern Ireland into line with the other regions of the UK, we have always said that replacing a lifetime ban with a ban on those who have not had sex within the past 12 months was unlikely to lead to any substantial numbers of gay and bisexual men donating blood because many of them, like the rest of the population, have had sex at least once this year."
He added: "Removing the lifetime ban was the first step in moving towards a blood donation system which is based on the risk posed by potential donors, and not their sexual orientation, but there are still irrational barriers placed in the way of gay and bisexual men when they want to donate blood.
"There are still different criteria for gay and bisexual men than there are for their heterosexual counterparts which we hope will be addressed when SABTO [the government blood safety group] reports later this year.
"There must be a recognition that two men in a monogamous relationship pose zero risk to the blood supply. They cannot magically create HIV between them. And yet as long as they have sex they will never be allowed to donate blood. This is not science, it is stigma."
Throughout the rest of Great Britain, groups such as Freedom To Donate have been campaigning to completely equalise blood donation rules. In November 2015, the British Government announced they would commission a review into the current 12-month deferral period.
More stories:
Finding Prince Charming star opens up about escort past
Sam Smith's pre-fame debut album to be re-released