NHS England accused of playing 'divide and rule' between patient groups over PrEP
By Will Stroude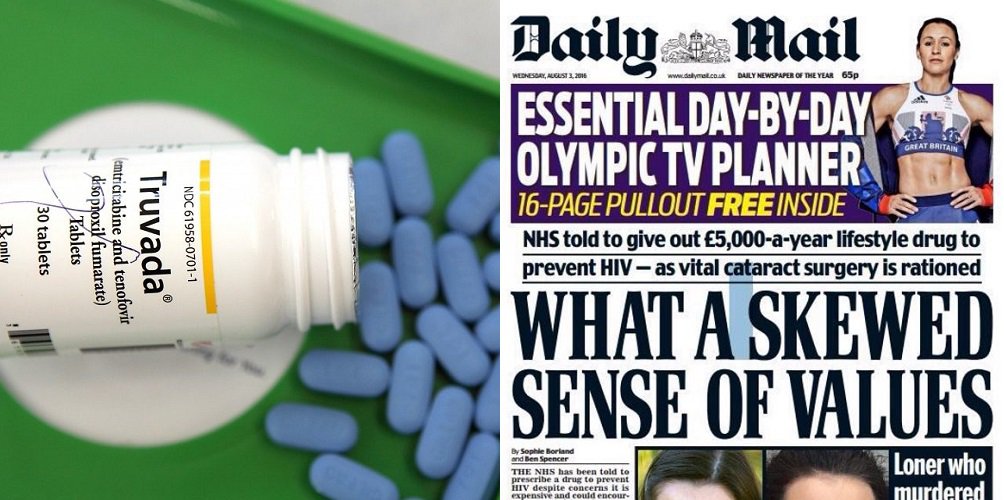 NHS England have come under fire from multiple health organisations – including a number of non HIV-related organisations – for allegedly pitting different groups of patients against one another in their attempt to justify why they are reluctant to commission PrEP to people at risk of contracting HIV.
Following last month's ruling that NHS England is responsible for providing PrEP to at-risk groups, the body released a pointed statement saying it "cannot now confirm funding" for other treatments and services.
The statement was picked up by multiple media outlets, including the Daily Mail, which quickly argued that the "lifestyle drug" which would affect the NHS's capacity to care for those suffering with other medical conditions such a cataracts and cystic fibrosis.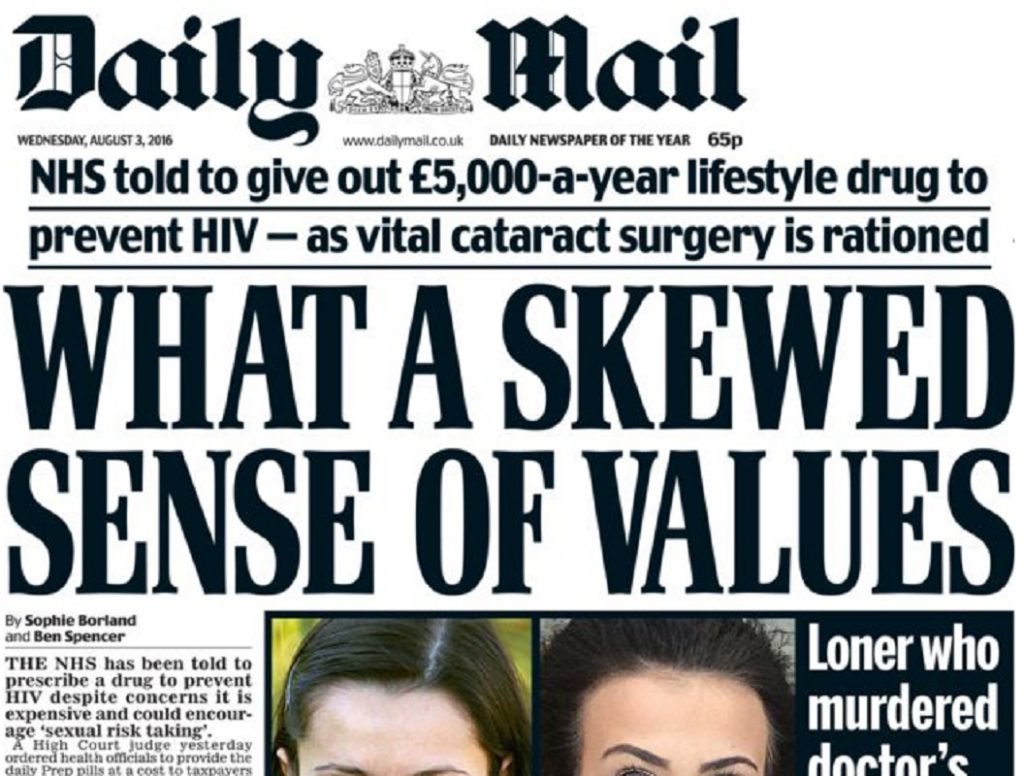 Soon after, Terrence Higgins Trust CEO Ian Green wrote to NHS England to criticse the "tone, language and content" of their statement, which he argued pitted "one patient group against another."
Our CEO @ianrgreen has written to NHS England in response to its irresponsible statement on #PrEP. pic.twitter.com/kPDkhP7EWF

— Terrence Higgins Trust (@THTorguk) August 4, 2016
Now, more health organizations and groups, including Parkinsons UK, Epilepsy Association and the Motor Neurone Disease Association have joined him in blasting the way in which NHS England have tried to defend their decision to appeal the PrEP ruling.
In an open letter, the groups asked NHS England to "adopt and ethical and transparent approach" to decision making, reminding the governing body that "all patients, and all conditions, matter."
Dear Sir,

Over recent weeks, we have been alarmed by the 'divide and rule' tactics used by NHS England when communicating which new treatments it will make available to patients.

These funding decisions affect the lives of people with a range of rare or complex conditions. As organisations representing the patients who would benefit from these treatments, we are concerned by the way in which NHS England has publicly pitted the interests of one patient group against another in its press statements. All patients, and all conditions, matter.

In light of this week's High Court hearing about HIV prevention drug, PrEP, NHS England will soon look again at which treatments it will fund.

Whatever the outcome, we must not see a repeat of this divisive approach.

We understand the NHS must make difficult choices. All we ask from our national health service is to adopt an ethical and transparent approach in taking these decisions and to communicate them in a way that is respectful to the people who are affected by them.

Yours sincerely,
Jeremy Taylor, Chief Executive National Voices

John Murray, Director, Specialised Healthcare Alliance (SHCA)

Ian Green, Chief Executive, Terrence Higgins Trust

Steve Ford, Chief Executive, Parkinsons UK

Sally Light, Motor Neurone Disease Association

Philip Lee, Chief Executive, Epilepsy Action

Charles Gore, Chief Executive, Hepatitis C Trust

Menai Owen-Jones, Chief Executive, The Pituitary Foundation

Roger Brown, Chair, Waldenstrom Macroglobulinemia UK
As well as the letter, which was originally published in The Times, health groups are encouraging people to show solidarity for all those affected by serious illness by tweeting links to the letter with the hashtag, #PatientsTogether
Great to see so many charities, MPs & individuals supporting #PatientsTogether. Respect for all. pic.twitter.com/bJV5Jw8es4

— Matthew Hodson (@Matthew_Hodson) September 14, 2016
Today I'm standing with charities representing those affected by @NHSEngland funding decisions #PatientsTogether pic.twitter.com/s8a3e8WWrW

— Caroline Lucas (@CarolineLucas) September 14, 2016
We're standing with charities representing all those affected by @NHSEngland funding decisions #PatientsTogether pic.twitter.com/C5ODjKB2N8

— National AIDS Trust (@NAT_AIDS_Trust) September 14, 2016
More stories:
Troye Sivan jokes he 'looks good' as nearly nude photo leaks
Get the look for less: You guide to this season's best puffa jackets