Menswear adverts featuring two men kissing are being vandalised by homophobes
The fashion brand lost 12,000 followers on Instagram after unveiling the campaign on social media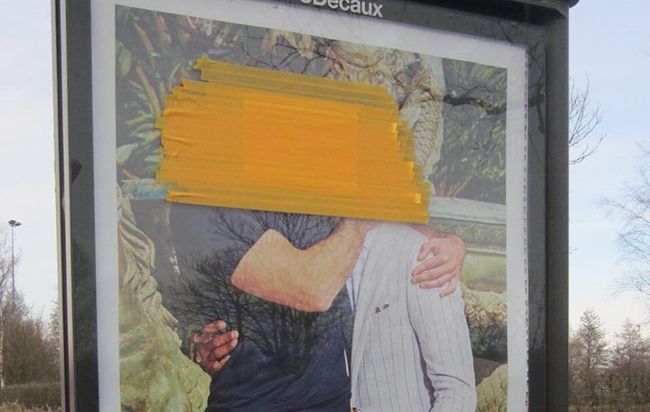 Posters of a new menswear campaign featuring two men kissing are being vandalised all over the Netherlands.
Suitsupply made headlines last month after they unveiled the gay-inclusive fashion ad campaign on social media, and in response lost over 12,000 followers on Instagram.
The campaign, called "Find your perfect fit", went on display in the brand's 91 stores in 22 different countries around the world but has continued to face backlash.
Campaign posters, which feature the two men kissing or touching each other affectionately, went on display at bus shelters and on billboards around the county, but over 30 have been broken and dozens of others were taped over or covered in graffiti.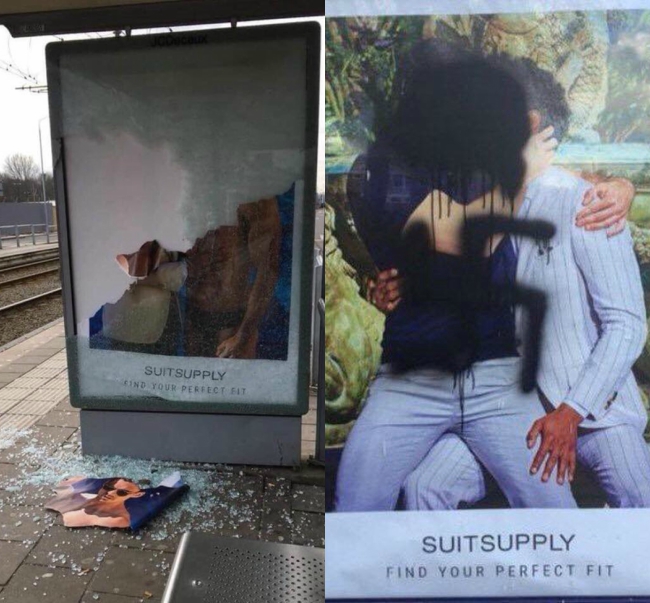 In Vlaardingen, a city outside of Amsterdam, one vandal covered the model's mouths with black tape, while a billboard in the northern city of Groningen was covered in yellow tape, NewNowNext reports.
Speaking to NLTimes, Fokke de Jong, the CEO of Suitsupply, revealed that the company had "expected some serious reactions" but "not to this extenct."
He also told the newspaper that they had received hundreds of complaints, many of which were parents asking how they could explain the posters to their children.
Jong said: "Many people ask us how to explain these posters to their children. Those are the questions we never get when we use an erotically loaded poster with a man and a woman."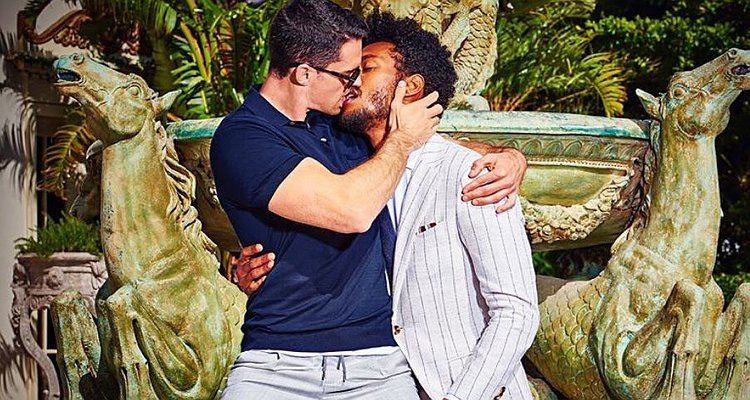 According to Jong, the campaign aims to highlight attraction between people "because that is an important part of fashion".
"It is not strange that we also shed light on intimiate attraction between gay men, although that is not very common in mainstream advertising. The slogan is 'find your perfect fit', not only when it comes to clothes but also in life itself."
Despite the backlash surrounding the campaign, Jong highlighted that the company had also received numerous positive reactions on social media.