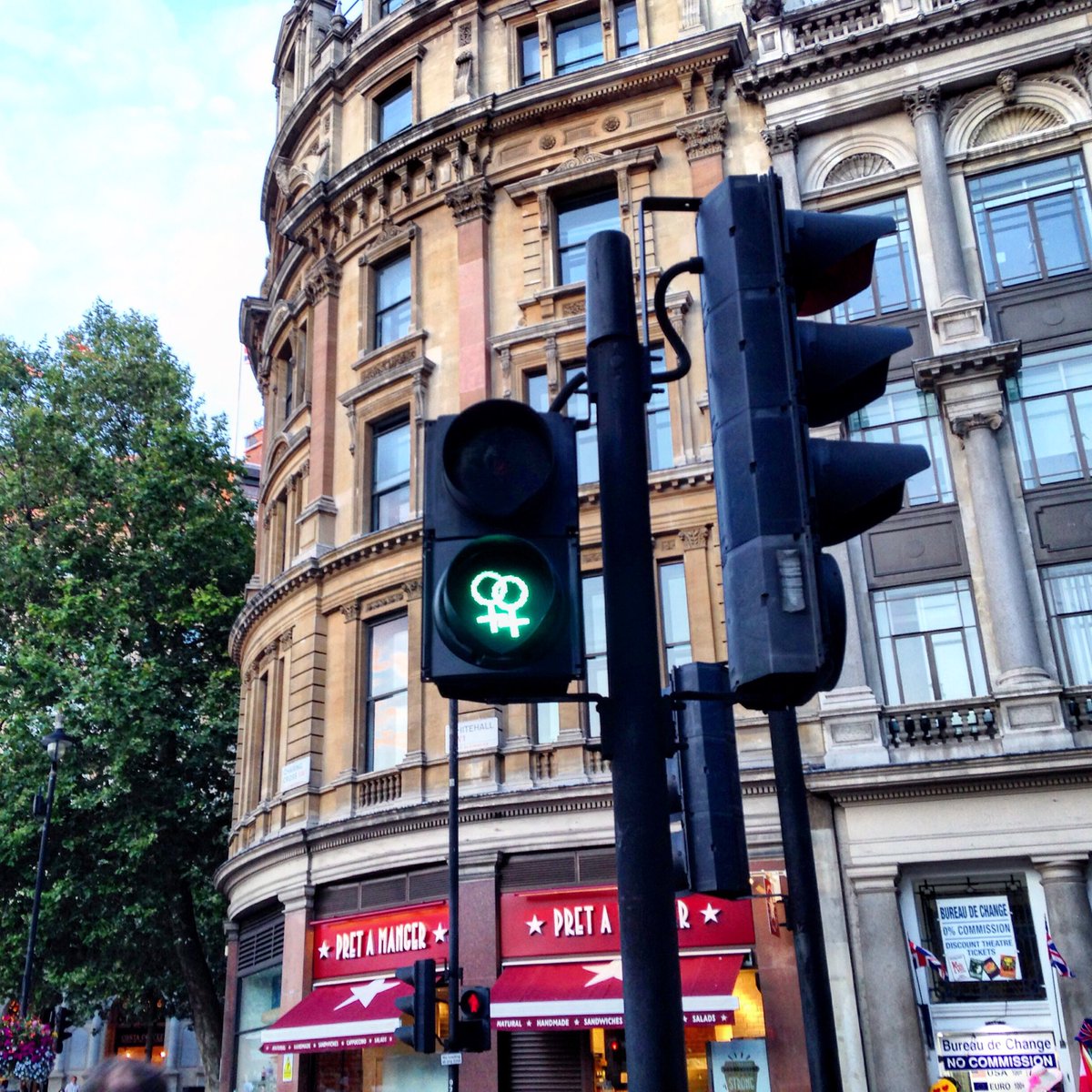 Transport for London has just announced that the LGBT traffic light filters which adorned the streets of London during Pride aren't going anywhere anytime soon.
50 lights across the city were made over back in June with various symbols of same-sex love trans equality.
London ❤️ "Gay and trans symbols replace green man on traffic light pedestrian crossings" pic.twitter.com/SazywjQbKv

— Anouchka (@Biobeaubon) August 1, 2016
Speaking to the Sun, a spokesperson for TFL said: "They were never meant to be permanent but we have no current plans to take them down and they are staying for the foreseeable future."
Traffic lights on the #Pride march route to display & celebrate our tolerance and diversity. #nofilter #lovewins pic.twitter.com/mcvtUArBZN

— Mayor of London, Sadiq Khan (@MayorofLondon) June 19, 2016
Sadiq Khan, who has vocal about supporting the LGBT community since becoming Mayor of London said in June: "One of the greatest things about this city is our differences and every Londoner should be proud of who they are."
"These signals show that we stand shoulder to shoulder with them and display the tolerance and celebration of difference in our city."
The Express recently reported that the lights are confusing some pedestrians, with them unsure on 'who' can cross and which 'way' do they go – and quite frankly there's no sympathy for that offered here.