Keegan Hirst's rugby team name, shame and ban fan over homophobic abuse
By Will Stroude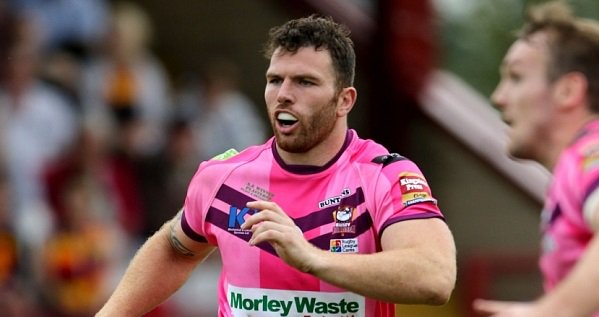 A fan of Batley Bulldogs rhas been banned from the team's stadium due to alleged homophobic comments against captain Keegan Hirst.
Jordan Coyle has been forbidden from entering the clubs ground, the Fox's Biscuits Stadium, after allegedly sending homophobic messages through social media to Keegan Hirst and his friend, Coronation Street star Anthony Cotton.
As England's first openly gay rugby player, Keegan Hirst has received widespread support from his teammates and friends since coming out in August last year. This is the first major incident of homophobia directed towards him.
A club spokesman said: "Since Keegan publicly confirmed his sexual orientation we have been delighted by the response and support he has been given by everybody at the club and indeed throughout our sport.
"There is no place in our sport for homophobic abuse or indeed any abuse and we wish to send out a clear message that if you engage in such behaviour we do not want you to attend our stadium.
"We want everyone to enjoy being at the Club which clearly means we have to prevent individuals who challenge this approach from making any of our friends feel uncomfortable in any way or offending them."
Update: This article originally described Keegan Hirst as Britain's first openly gay rugby player. He is in fact England's first openly gay rugby player.
Words: Charlotte Callear
More stories:
Straight guys kiss another man for the first time – WATCH
Sia's new single 'The Greatest' is a haunting tribute to the victims of Orlando