Florida student banned from talking about being gay talks about curly hair in graduation speech instead
Zander Moricz has said he shouldn't have had to find a way around referring to his sexuality.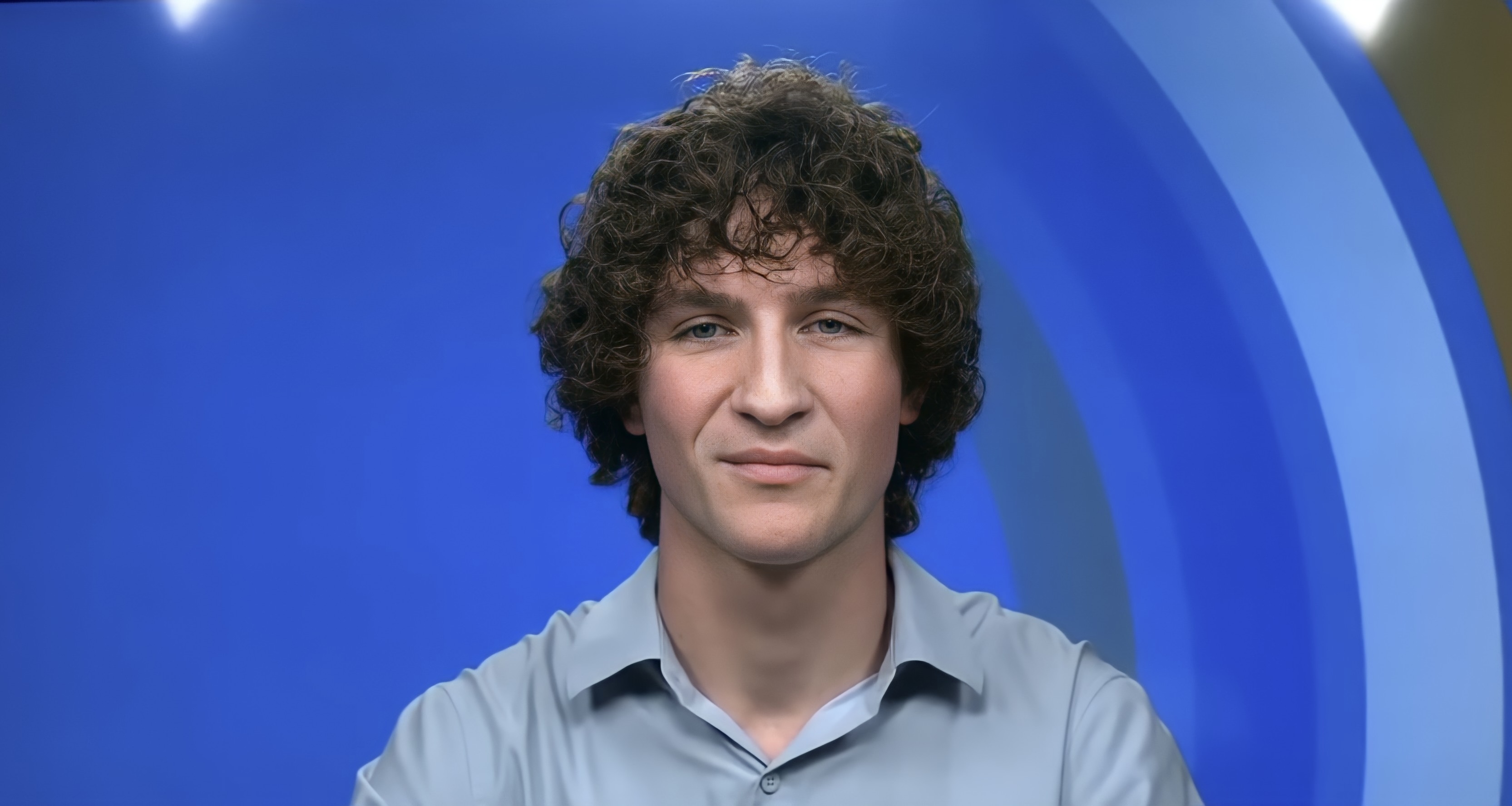 Words: Alastair James; pictures: Good Morning America
A Florida student's graduation speech has gone viral after he was banned from mentioning being gay and resorted to using his curly hair as a replacement.
Zander Moricz is the first openly gay class president of Pine View School in Osprey, Florida, and says he was told his mic would be cut if he mentioned his sexuality or his activism.
It follows the passing of the 'Don't Say Gay, Don't Say Trans' bill in Florida, which effectively bans discussion of LGBTQ issues in some school settings.
"Having curly hair in Florida is difficult—due to the humidity…"
In his speech, which has been posted online, Zander said: "I used to hate my curls. I spent mornings and nights embarrassed of them, trying desperately to straighten this part of who I am—but the daily damage of trying to fix myself became too much to endure.
"So, while having curly hair in Florida is difficult—due to the humidity—I decided to be proud of who I was and started coming to school as my authentic self," he continued.
Later he said he spoke to his teacher who answered questions he had "because I didn't have other curly-haired people to talk to."
He also said: "It's because of the love I've drawn from this community that I came out to my family. Now I'm happy… And that is what is at stake. There are going to be so many kids with curly hair who need a community like Pine View and they won't have one."
Speaking to Good Morning America on Monday (23 May) after his speech Zander said he was happy with how he went and that he'd had a standing ovation.
Mentioning that his school had always supported him he's asked why they didn't support him here. Zander says it comes down to the 'Don't Say Gay, Don't Say Trans' bill.
"It's shocking how quickly that law has been able to change school culture. Not just at Pine View but in schools across the state," he tells GMA adding that he's also heard of Pride flags being taken down.
He says he's an example of censorship of the LGBTQ community.
Zander calls it "dehumanising" to have to refer to his sexuality through the euphemism of his curly hair and that he shouldn't have had to do it saying, "I don't exist in a euphemism. I deserve to be celebrated as is."
He insists his principal, who advised Zander not to mention his sexuality or have his mic cut, is a good man but the 'Don't Say Gay' bill has had a chilling effect on the principal's ability to be "a good administrator".
The 'Don't Say Gay, Don't Say Trans' bill – officially called the Parental Rights in Education bill – effectively bans discussions of LGBTQ topics in public schools for pupils aged 5-9 as well as teaching that is considered "not age-appropriate" for other students.
It was passed in March and is due to come into effect on 1 July.
The Attitude May/June issue is out now.