Drag Race's Shangela challenges gay bar owner after racist rant footage emerges: WATCH
By Josh Lee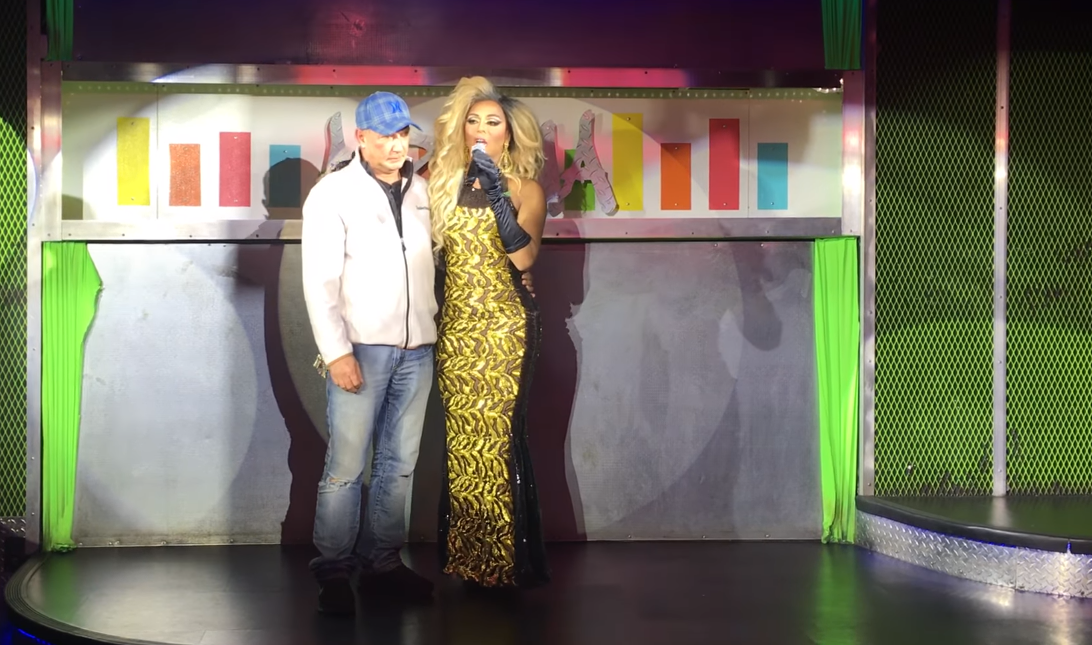 Former Drag Race star Shangela has reached out to Darryl DePiano, the owner of Philadelphia gay club ICandy, after footage emerged of him delivering an incredibly racist rant, in which he used the N-word and its variants several times.
Last Thursday (September 29) three-year-old footage emerged of DePiano ranting that black customers didn't want to pay for drinks at the bar. In the footage, he says: "N*g, n*g, n*g, n*g, n***ers — every one of them. Does Ray ask you for drink passes… white, obnoxious white, but white?
"All three of them that ask you for drink passes are n***ers."
Watch the footage below:
After the video emerged, the bar issued a statement, saying: 'ICandy Nightclub has always and will always be an all-inclusive club for people of every race, gender or sexual orientation. We pride ourselves in being a safe environment; free of judgement, free of ridicule and free of bias of any sort. We are a family.'
Like homophobia and transphobia, no one who is affected by racism should feel obliged to forgive. However, the following evening (September 30), Shangela decided to extend an olive branch to the bar owner, and took a moment out of her planned performance to hold the him to account, with the moment being shared on YouTube shortly after.
Before she introduced DePiano to the stage, she says: "Some of you may be thinking, 'Shangela, why are you here? Are you condoning behavior, are you supporting it?'
"I did not appreciate or support it," she continues. "But let me tell you, opportunities come for change and tonight we are standing on an opportunity of change.
"When I had the question to perform here tonight, I went to my two inspirations. Number one, RuPaul. RuPaul has been teaching for a long time that if you can't love yourself, how can you love anyone else?
"And I have worked on myself. To love myself, to know myself, to accept myself and i'm not perfect, so also to forgive myself. Once you can forgive yourself you can forgive other people.
"After taking some time to dig deep, I realised that I'm not a person to run from a problem or controversy. I don't judge anyone that chooses to walk away form this venue. But I want a seat at the table so that I can help implement change.
"I'm a bitch that wants to make it better."
She then invites DePiano onto the stage to apologise publicly. He says: "For those who know me, that's not really who I am and what I stand for. Unfortunately, I have to take full responsibility for my really poor actions and the really disgusting language that I used."
"I'm not going to run away, I'm going to stand up and take my lickings and hope that we can all make a change, mostly myself and help the entire community change."
Afterwards, Shangela added: "Statements are one thing; actions are another… it is up to all of you to hold Darryl and this club accountable.
"This club has a multi-cultural staff, and when you come here, not only are you supporting this club but you are supporting the people you love who work here."
Watch the video below:
https://www.youtube.com/watch?v=ERj3Gc3haHs