Christians should apologise to gay people, says Pope Francis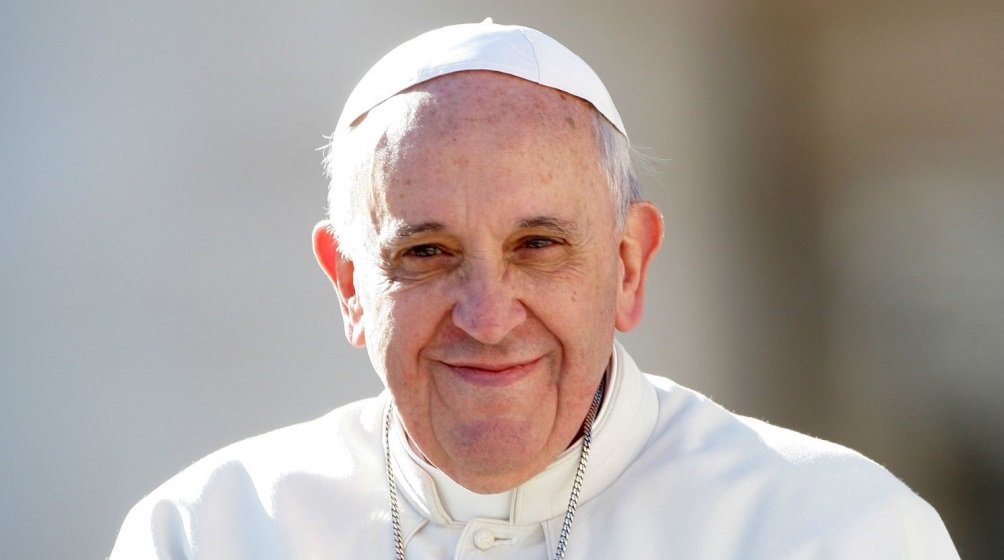 Pope Francis has said that Christians should apologise to gay people for the way they have been treated in the past.
The leader of the Catholic Church told reporters on the plane back from is official visit to Armenia that gay people shouldn't face discrimination and should be "respected".
"I will repeat what the catechism of the Church says, that they [homosexuals] should not be discriminated against, that they should be respected, accompanied pastorally," Pope Francis said.
He continued: "I think that the Church not only should apologise… to a gay person whom it offended but it must also apologise to the poor as well, to the women who have been exploited, to children who have been exploited by [being forced to] work. It must apologise for having blessed so many weapons."
The Pope added that when he calls for 'the Church' to apologise, he means Christians themselves.
"The Church must say it is sorry for not having behaved as it should many times, many times – when I say 'the Church,' I mean we Christians because the Church is holy; we are the sinners."
Some have credited Pope Francis for taking a less hostile stance towards the issue of homosexuality. In 2013 he told reporters: "If someone is gay and is looking for the Lord, who am I to judge him?" and last year he held a private audience with a trans man for the first time.
However, the Pope remains ideologically opposed to same-sex marriage, and only last year that it "threatened" the family.
More stories:
Gay couple kicked out of Uber for kissing at San Francisco Pride
'Pope's call for greater understanding of different sexualities isn't a victory for the LGBT community'