Adidas announces it will kit out LGBT football club Stonewall FC next season
By Will Stroude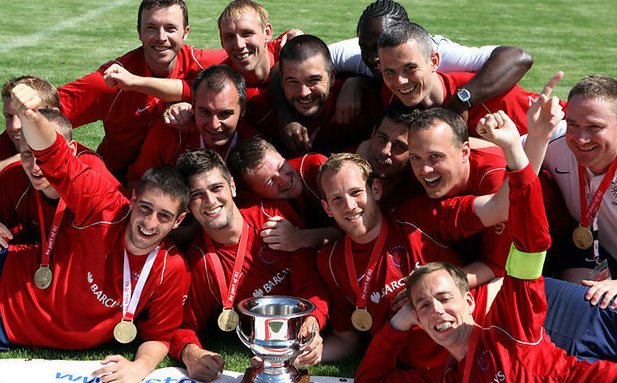 Adidas has announced it will kit out LGBT football club Stonewall FC next season, in an historic partnership for the 2016/17 season.
Stonewall FC marked their 25th anniversary season with a fifth consecutive Gay European Title in Helsinki, and this together with their four consecutive Gay Games Titles, makes them the longest-standing and world's most successful gay football team.
The world's leading sports brand, and official sponsor of the most important football tournaments in the world such as the FIFA World Cup and supplier of the world's top clubs, like Manchester United, will provide the performance kit to the three teams which comprise Stonewall FC for the 2016/17 season, along with Team Pride.
Team Pride and adidas joining forces will see Stonewall FC remain at the heart of the LGBT community in both the UK and Europe when they play abroad.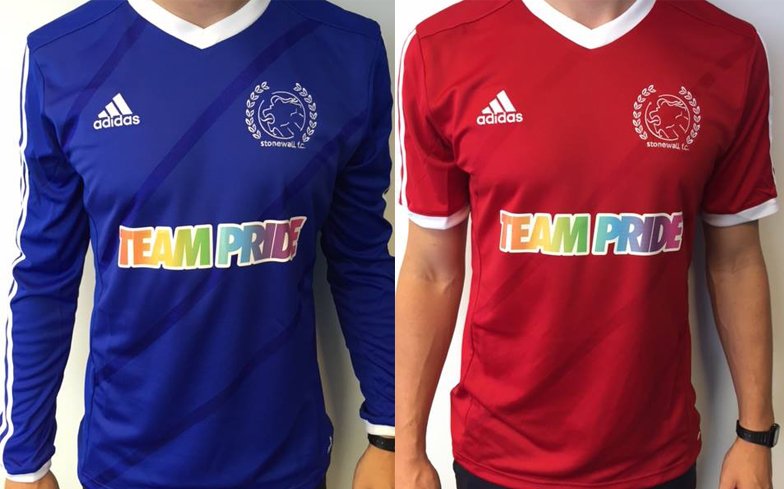 Trustee and Treasurer of Stonewall FCJamie Feldman commented on the new partnership with Adidas: "The connection, made through our sponsorship with TeamPride, continues to demonstrate our ability to work with leading organisations across the Globe and we are confident that this partnership will continue to bring success to both Stonewall FC and Adidas"
Adidas Senior Diversity Marketing Manager Johannes Donath added that he is proud of the new partnership with Stonewall FC, saying: "The team continue to represent a pillar of the LGBT community in both the UK and when they compete abroad."
The new Adidas kit will be available in red and blue and can be seen for the first time in Stonewall FC's first home game of the season in the FA Middlesex County League in September 2016.
Words: Bryan Bernal
More stories:
Daily Mail questions Chris Mears and Jack Laugher's masculinity after gold medal hug
Colton Haynes was told his father killed himself after finding out he was gay